We as AKAD are grateful that our youth have regularly obtained admissions and scholarships to the United States of America.
Due to the complex visa process and procedures, we are pleased to collaborate with
Cecilia Gatungo
below, in ensuring that once one is eligible for a visa, they are assured of a smooth process.
The services offered by Ms. Gatungo are not limited to F1 visas, but cover the whole range as below
US Immigration Consulting Services
Evaluation of clients Profile




Explaining the benefits of Migration, the entire immigration process from profile evaluation to Visa Issuance and Finally Immigrating




Application to DV Lottery for and on behalf of clients




Current client base from Kenya, Eritrea, Ethiopia Uganda, Rwanda, and Mauritius



Activities:
Analyzing client profile / Filling appropriate forms / Ensuring forms are submitted based on strict US government timelines / Preparing Visa processing at the US Embassy in Nairobi, Kenya




Family based Visas



o

Spouses and children of US Citizens (USC) / Adult Children of USC



o

Brothers & Sisters of USC / Parents of USC




Permanent Residents (PR)



o

Spouses and children of PR / Adult children of PR




Visa Interview Preparation




Hotel bookings or suitable accommodation according to one's budget for international clients




Air Travel booking / Airport transfer (pick-up and drop off)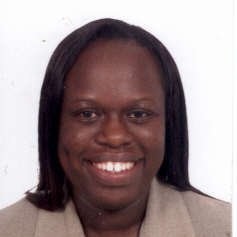 Consultant Profile: Cecilia Gatungo
The US immigration Consulting service is led by Resident Senior Immigration Consultant - Cecilia Gatungo with 10 years working experience as a US Immigration Consultant at the US Embassy in Nairobi, Kenya. In the course of her work, she was awarded 4 Franklin Awards and 1 meritorious award by the US Mission for exceptional customer service and outstanding continuous support to the US Mission in Kenya.
As an expert and qualified immigration Consultant, Cecilia provides guidance to enable eligible and successful clients attain Permanent Resident (PR) Visa to work and settle in the United States of America. She is dedicated to deliver tailor made, individual counseling advice with a 90% success rate on visa advising for eligible candidates. 10% denial is when applicants fail to qualify due to fraudulent paperwork and other unacceptable factors that one has been advised against.
Cecilia has expert knowledge and experience about US Immigration law, legislation, applications, Consular and Visa Operations. She has evaluated and responded to the most complex US visa cases for nationals of Kenya, Uganda, Somalia, Rwanda, Burundi, Mauritius, Sudan and Eritrea. She was responsible for processing the full range of visa applications up to the point of final review by an American Officer; reviewed files received from the National Visa Center and Kentucky Consular Center and handled computer preparation of electronic record; reviewed petitions for filing, conducted a thorough document check, independently prepared all required name checks and security clearances; opened and reviewed documents submitted by courier; scheduled appointments for interviews; responded in writing to e-mail and congressional inquiries; drafted and forwarded memos to the Department of Homeland Security when needed; answered telephones and provided correct information to the public; printed visa packets, checked and maintained immigrant visa files; fingerprinted applicants needing FBI clearances using manual and electronic techniques; assisted officers during interviews by translating and providing FAM(Visa Laws, Regulations and Policy) interpretations.
Contacts:
Tel: Tel & What'sApp: +254 722 908775
Email: ceciliagatungo@gmail.com
With reference to US DV Lottery
The US Department of State annually administers the statutorily-mandated Diversity Immigrant Visa Program for "diversity immigrants" from countries with historically low rates of immigration to the United States. For Fiscal Year 2021, 55,000 Diversity Visas (DVs) will be available. Applicants who are selected in the program (selectees) must meet simple but strict eligibility requirements to qualify for a diversity visa.
The application window opens for one month, whose dates are;
·

Opening:

Wednesday, October 2, 2019 at noon, Eastern Daylight Time (EDT) (GMT-4)



·

Closing:

Tuesday, November 5, 2019 at noon, Eastern Standard Time (EST) (GMT-5)



Thereafter for successful applicants, the visa processing is from October 1 to September 30 depends on your case number. There are limited slots for Africa, and these are only offered to the first successful 3,000 persons. This is the reason why the application needs to be soon and if selected, one needs to forward relevant paperwork ASAP.
Our Cost for DV services
We offer a fee for our service, and NOT for the DV Visa. There is no cost to register for the DV program. The fee for our service is as below;
Application for DV lottery @ Ksh 1,500/-




Client Consultation, 30 minutes (phone) @ Ksh 1,500/-, Face to face @ Ksh 5,500/- per hour

For successful applicants: visa paperwork @ Ksh 5,500/-




Visa Interview Preparation (prep) for 90 minutes @ Ksh 5,500/-




Other technicalities: on a case by case basis; All communications are at client's cost.




All fees payable in advance by Mpesa: Paybill 718653 Account: client name

Value addition: Why the costs?
After one wins the lottery or has other needs, there are procedures to be followed that include forms to fill and submit for all family members. Once submitted depending on their case number, one will then be scheduled for an interview. Prior to the interview one needs to book for medical examination with IOM. Following which one registers that they are ready for interview – at which point the said client is prepared for the interview. Once interview is done we arrange which DHL office the visa will be collected.
In addition to the above, applicants may be requested to provide additional documentation or may run into technicalities – which is where immigration laws and regulation expertise comes in. This then requires one contact the US Embassy in regards the case.
We regret to say that lack of information has caused many to suffer and make unwise choices (people perish for lack of knowledge, Hosea 4:6). Examples include those who are so happy to have won the lottery that they sell everything in preparation for emigration, then get trapped fulfilling immigration technicalities. An example includes individuals found to lack the basic fundamental education needed to qualify; your educational standard must be at a particular basic level.