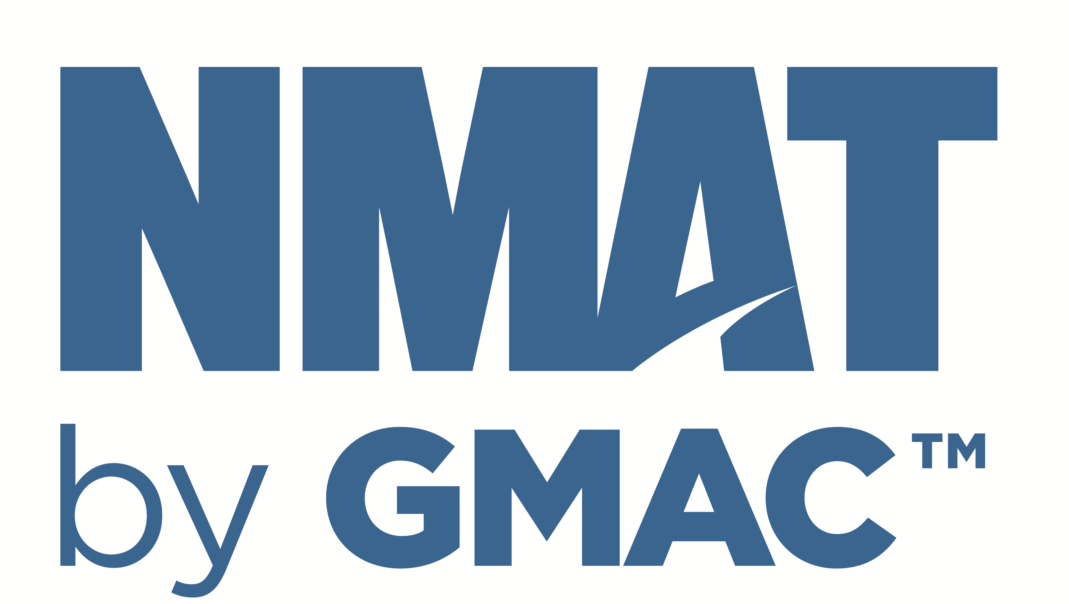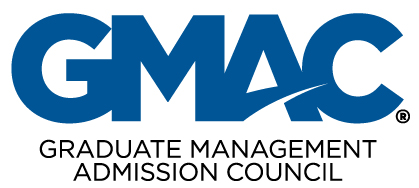 Location: MOW Sports Club, South C, Nairobi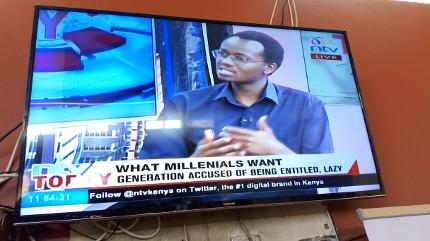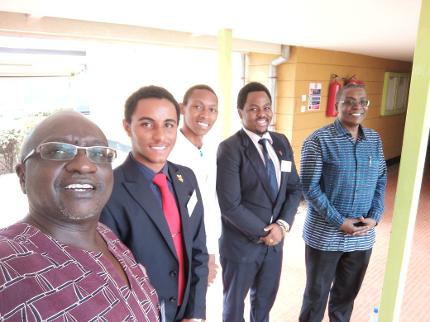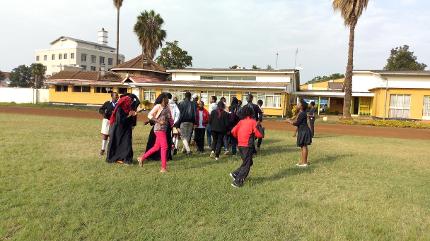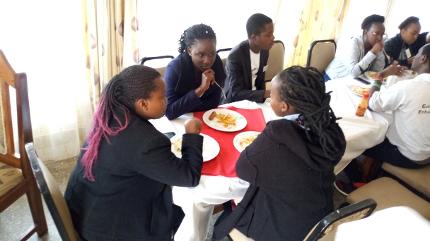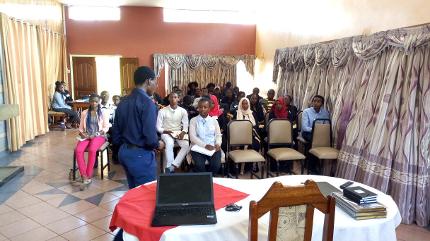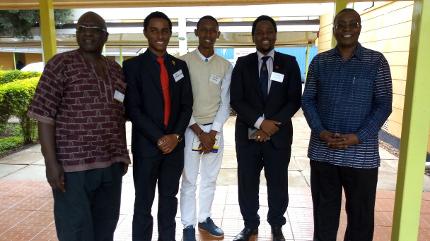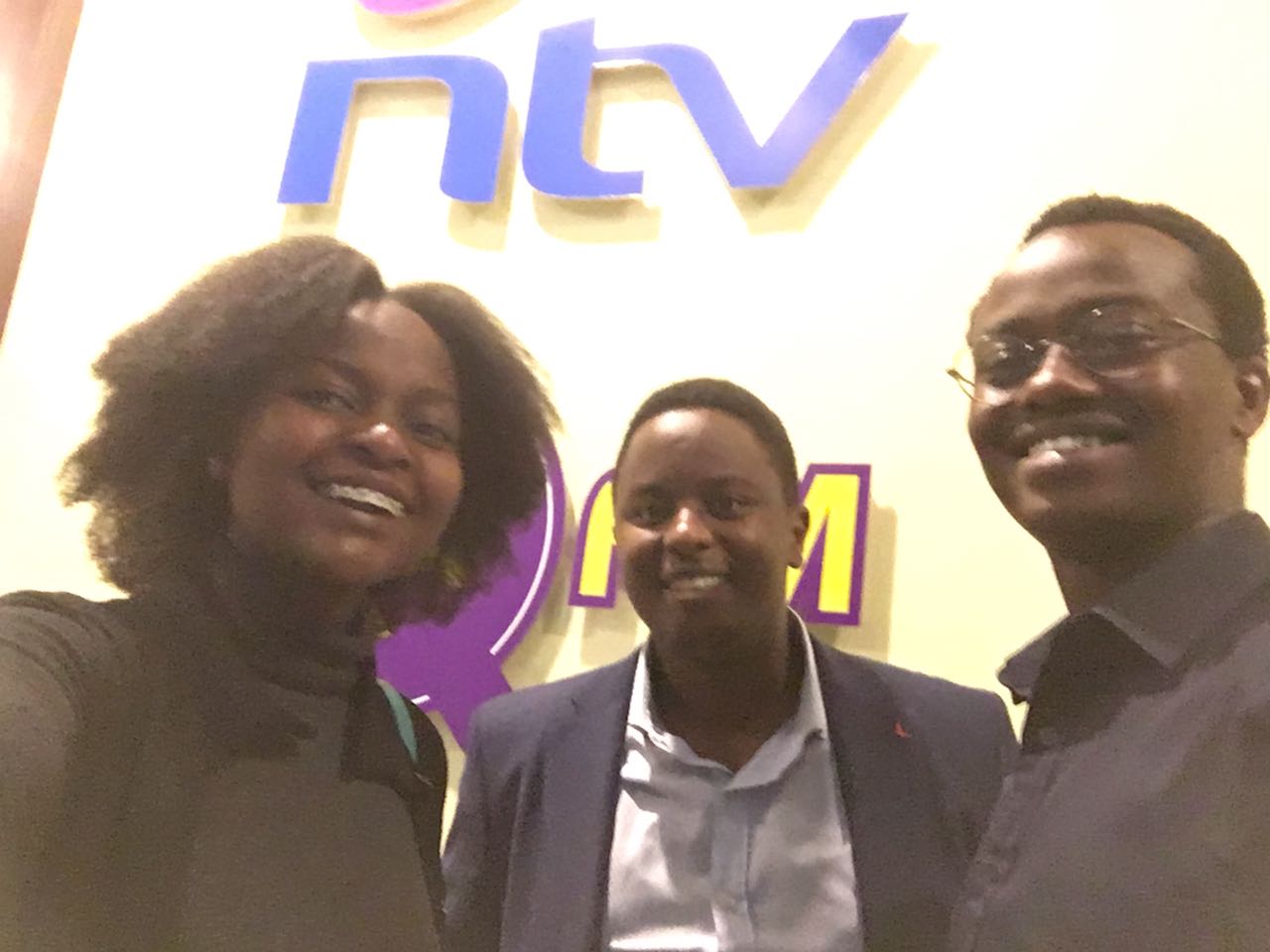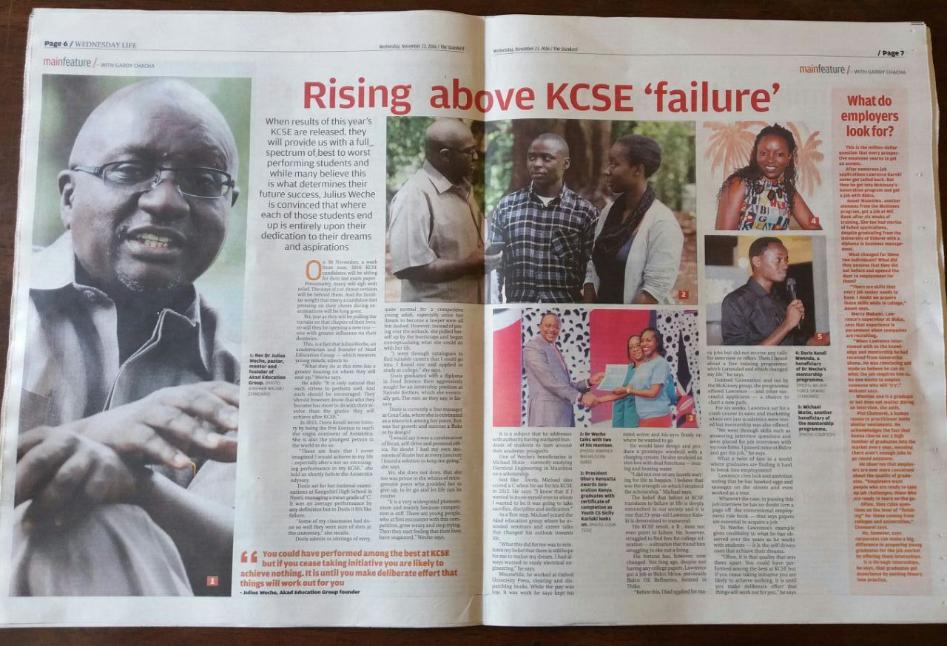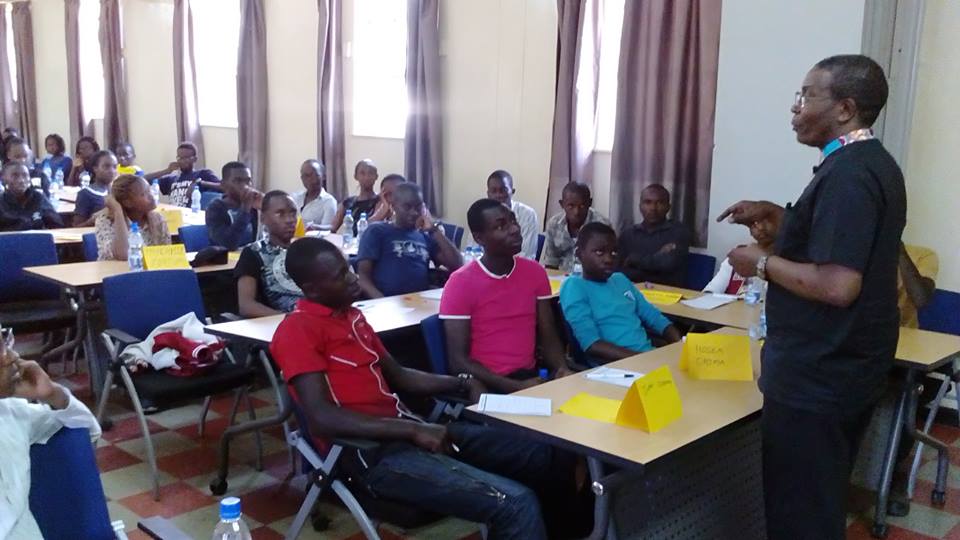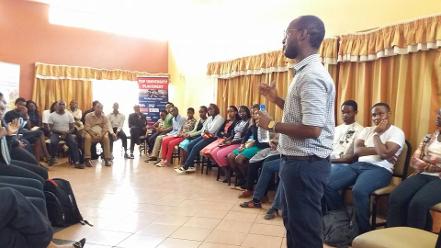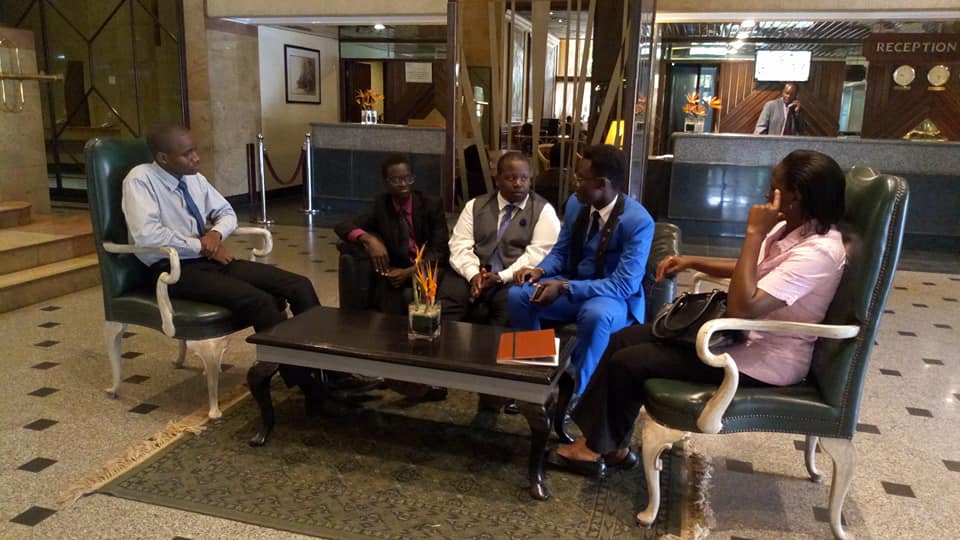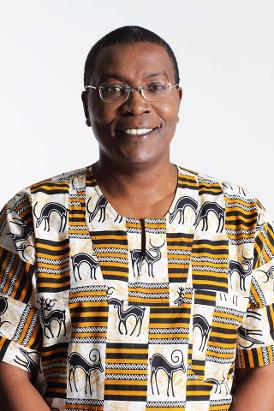 Prof. Mugendi K. M'Rithaa
Professor Mugendi M'Rithaa is a Professor in the Department of Industrial Design, Faculty of Informatics & Design,
Cape Peninsula University of Technology (CPUT)
and holder of a PhD in Universal Design. He is an industrial designer, educator and researcher and a curator for Design Indaba Expo and an AKAD Education Group – Africa mentor.
Prof. Mugendi the President Emeritus / Convenor of the Senate for the
World Design Organization
, having been President for two years from October 2015. The World Design Organization (formerly known as the International Council of Societies of Industrial Design - Icsid) is an international non-governmental organization (INGO) founded in 1957 that promotes the profession of industrial design. WDO has United Nations Special Consultative Status.
He is a member of the Cape Town 2014 World Design Capital Bid Advisory Committee and serves on the Icsid Executive Board, Network of Africa Designers (NAD), member of the Network on Design for Social Innovation and Sustainability (DESIS - Africa), and the Learning Network on Sustainability(LeNS). He is a Universal Design Consultant at
Universal Design Africa
Prof Mugendi M'Rithaa is an active member of the Cape Town Design Network (CTDN), Design Education Forum of Southern Africa (DEFSA), Ergonomics Society of Southern Africa (ESSA), Network on Design for Social Innovation and Sustainability (DESIS) and the Learning Network on Sustainability (LeNS). He holds a Master of Industrial Design from the Indian Institute of Technology-Mumbai and a PhD in Universal Design from Cape Peninsula University of Technology (CPUT).
Kenyan by birth, M'Rithaa has played an influential role in promoting design and design education on the African continent. He studied at Lenana School, Product design at University of Nairobi and Computer Aided Design (CAD) at
Technical University of Kenya.
After completing his Masters degree in Industrial Design at the Indian Institute of Technology
IDC, IIT Bombay
in Mumbai, India, he returned to Kenya, where he taught at and started both the Industrial Design and Interior Design programmes at the
University of Nairobi
. He then went on to teach at the University of Botswana, where again he helped launch the industrial design programme.
Prof M'Rithaa is passionate about various expressions of socially responsive and responsible design, including design for sustainability, participatory design, and universal design. He has a special interest in the pivotal role of design in advancing the developmental agenda on the African continent.
Prof is associated with a number of international networks focusing on design within industrially developing/majority world contexts, and is currently serving a second term on the executive board of the International Council of Societies of Industrial Design (Icsid).
Professor M'Rithaa has been key in pioneering project between Cape Peninsula University of Technology and Nicky's Drive. The CPUT Design and Engineering Departments, headed by world-renowned design and universal access consultant, Professor Mugendi M'Rithaa, completed the prototype/simulator vehicle unveiled at the Disability Drive Expo.
The launch included a car museum in which adapted vehicles from drivers with various disabilities were on display. By engineering technology in South Africa, a world of affordable and accessible driving opportunities will open up for disabled persons in South Africa. Spin off opportunities related to the research and development and eventually production and roll out of the technology will create jobs for disabled persons.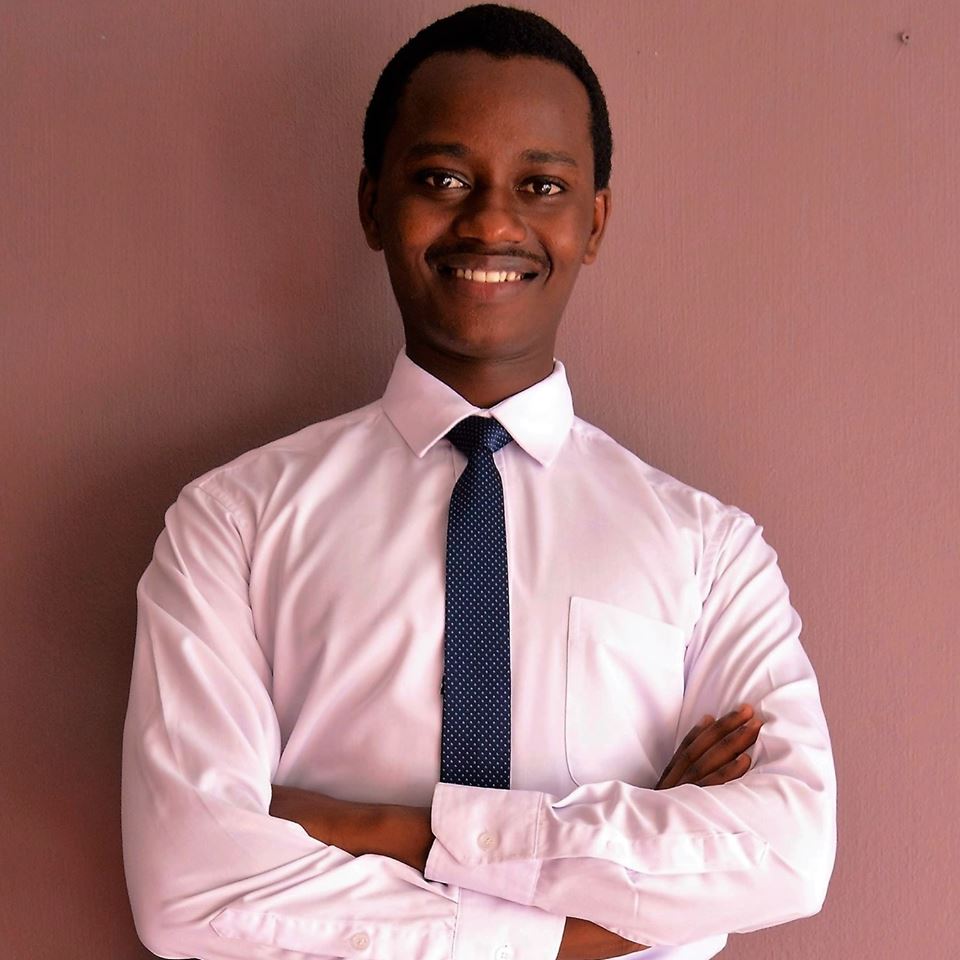 Michael Mutie
Michael is a third year Computer Science major at the African Leadership University main campus, located on the tropical Island of Mauritius. ALU was recently featured by CNN on African Voices, as the Harvard of Africa.
Michael has devoted himself to adding value to youth in different parts of Africa and beyond, through various organizations working in diverse bodies of government and industry throughout Kenya, Mauritius, Rwanda, Germany and the USA. He has severally been featured on National and International media , speaking as a leader on youth issues.
In 2015, Michael was hosted as a young leader at the White House in Washington DC by President Barack Obama , in recognition of his leadership in driving change. Following this, he was celebrated on National TV as a National "Shujaa" (Hero) , during Kenya's Heroes day celebrations.
With an eye for sustainable development, Michael founded The ClimArT Campaign , an initiative leveraging Arts and Technology, tools most familiar to young people, to raise awareness on Climate change and to take a stand for the environment. The initiative was recently voted as the best youth led initiative in Africa by the African Youth Green Initiatives, and will be receiving funding from the African Initiative on Climate Change, so as to further their campaign efforts across the continent.
ClimArT also featured in the African youth Green Initiatives Book launched during The 22nd session of the Youth Conference on Climate Change - Africa, at the United Nations Framework
Convention on Climate Change in November 2016, in Marrakech, Morocco.
Michael strongly believes in the power of a good education and mentorship. He's rooted on the conviction that the consistent, enduring presence of a caring and responsible adult in a young person's life can make all the difference. His vision is for Africa to become more autonomous in nurturing her own minds and talents, which will in turn hopefully drive the growth and
development through Education and Technology.
In addition to being a detail oriented and fast learner, Michael is
also skilled in building and maintaining professional relationships . He is currently capitalising on internship opportunities made available to him through ALU to expand his networks and to build a strong database of connections that will enable him to achieve his vision for Kenya, and Africa.
Media Links & Documentation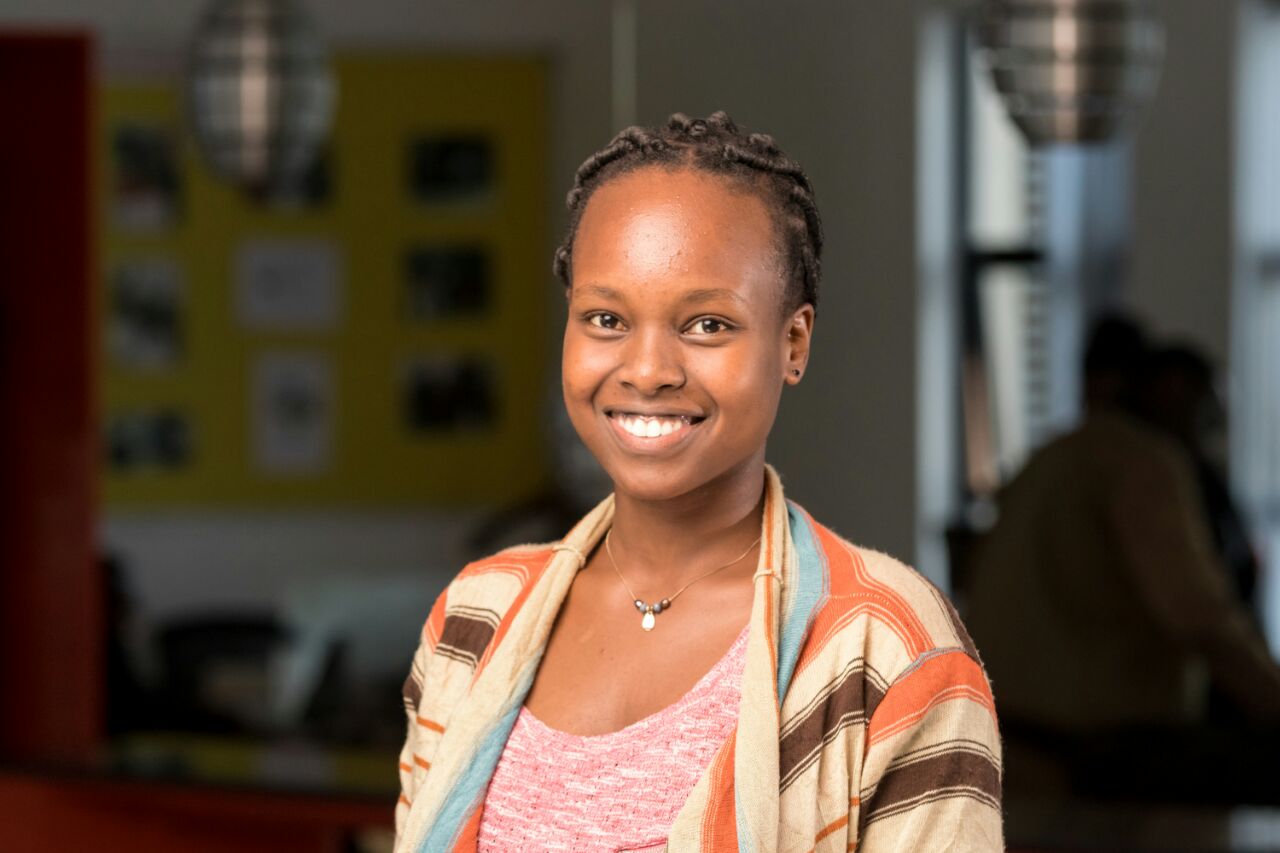 Catherine Njeri
Catherine is a second year Electrical Engineering student at the
African Leadership University in Mauritius on a full corporate
scholarship.
She has worked on numerous projects in the Information Technology sector and is an advocate for more empowerment of the girl child in Science-related fields. She currently chairs the Women in Tech Society on the ALU campus, having successfully held the first ever women's technology hackathon on the ALU campus.
Catherine has also worked with AKAD numerous times to reach
and inspire young students pursuing science-related courses.
She has had the opportunity to speak to over 3000 high school
students through AKAD as well as be engaged on KBC radio and
television over her passion for mentoring future engineers.
Catherine has completed her second internship at Cellulant Ltd. in the Business Development Office, where she was spearheaded the streamlining of the group with a new Business Reporting process that saves the company over 10
hours on analysis every month. She also takes charge of training all country managers on the new
reporting process. In addition, she works directly with the Chief Business Officer in articulating the
company's product 'go-to market' playbook.
Catherine's aim is to play a significant role in using technology to create more efficient ways to produce and utilize energy on our planet.