33rd AKAD Seminar
April 2022
Seminar was held on Tue 5th April - Thur 7th April 2022 (3 days).
Time: 8am - 5pm Daily
(Non Residential)
Target: Upper Primary, High School & College Youth

Location: MOW Sports Club, South C, Nairobi, Kenya

Attendance: per day or all 3 days
Registration closed.
Why these AKAD seminars?
Topics include the following that are delivered in a Socratic & Case Study fashion.
1. Profile Writing & presentation; Elevator Pitch
2. Branding; knowing & understanding self, "I am"
3. Critical Thinking & Problem Solving
4. Communication: Essays Writing Skills
5. Negotiation; Single & Multiple Party
6. Public Speaking & Confidence Building
7. Success Principles; Paradigms, Beliefs & Attitudes
8. Leadership Growth & Development
9. Ideation: Concept Notes, Solutions & Entrepreneurship
10. Job Readiness: CV, Interview & Job Ready Skills*
*If time allows!
Why Upper Primary & High School Youth?
PROBLEM:
Youth at these stages suffer from these key problem areas;
Lack of strategic academics & career preparation in schools & colleges
Lack of clear academic pathways to successful careers
Lack of preparation for admissions to top, world class universities e.g. Ivy League Schools
Lack of comprehensive, intentional leadership development programs for youth
"Work Ready" youth on graduation from academic programs in schools & colleges
Lack of Entrepreneurship development in youth!
There are few programs specifically designed to address the above. Youth therefore lack knowledge on identifying their personal gifts, talents, skills and abilities – so as to best match these with available career opportunities.
Career decisions are made based on academic grades, college placement, guess-work, peer & parental pressure or media exposure and the lack thereof. Totally ignoring the individual's inner and long term future options.
Purely academic based examination systems are a poor measurement of a student's retentive, analytical, moral and emotional intelligence – yet are the standard used in eliminating students when in competition for limited academic places. As a result, Lifeskills needed to success are not instilled.
Change is a given; by definition, an effective leader is able to anticipate, strategize for, and enable themselves and organisations to proactively navigate change; managing, pioneering & leading change. This seminar introduces youth as potential future leaders to better understand, address, embrace, manage & lead change as a positive process in the pursuit of their lifetime vision, mission and goals.
Terms & Conditions
By registering, participants confirm that they have the discretion and are healthy enough to participate in physical experiential training teambuilding & sports activities

The onus is on the students to dress appropriately - sports shoes, t-shirts and swimming attire as per timetable dates

Liability waiver is as per policy is available by clicking here

Manual liability waiver is to be signed for walk in participants.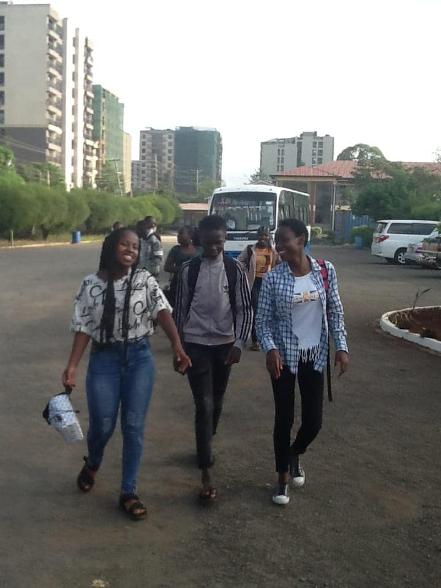 Location:
MOW Sports Club, South C, Nairobi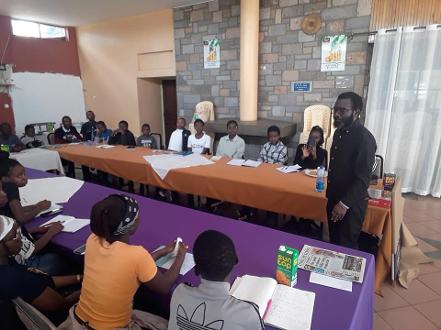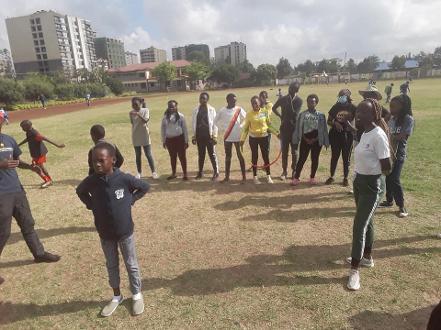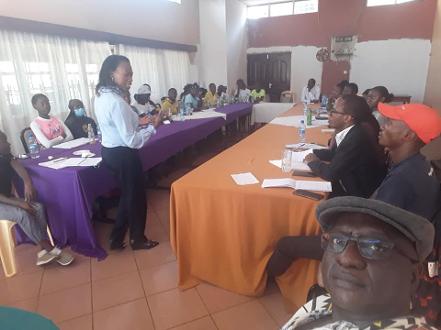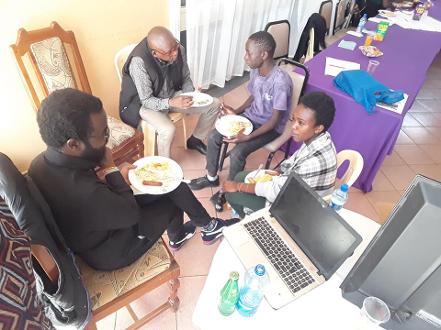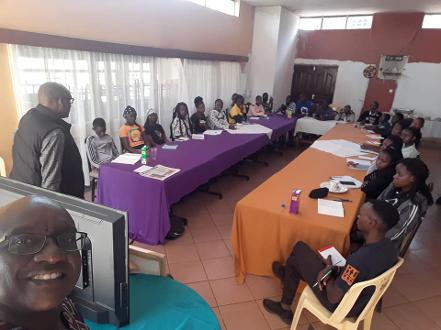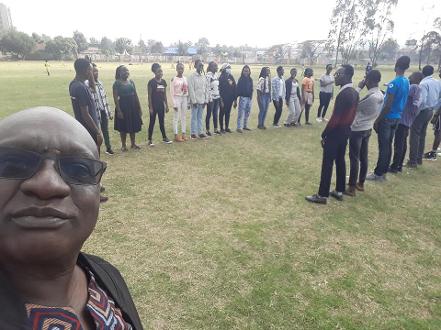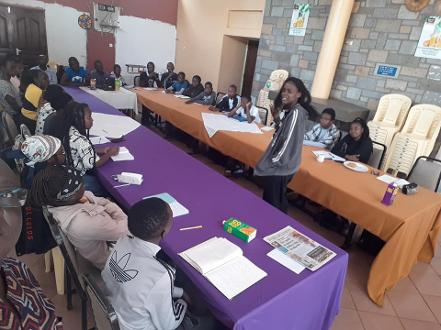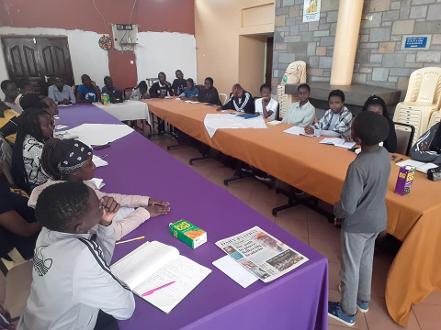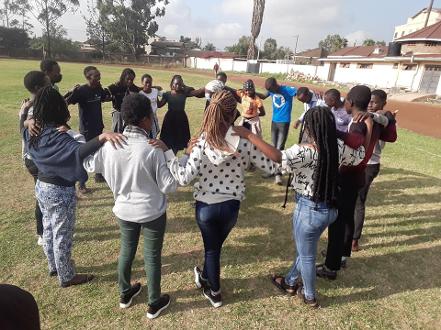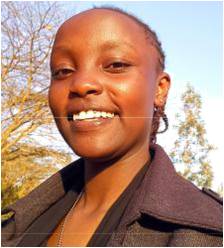 Sharon Terer
Sharon Terer is admitted as an undergraduate student at the University of Pennsylvania (UPenn), USA on full scholarship. She wishes to study Biomedical Engineering in the College of Arts & Sciences, having received admission support through her status in KenSAP.
Sharon graduated from The Kenya High School with a grade "A" of 87.173 points, KCSE 2020. She was the 1st top girl nationally, 3rd overall Kenyan student, KCSE 2020. She has since been invited to speak on Kass TV and several radio stations, motivating more girls in Kenya and the Rift Valley Region to strive hard in achieving their goals and aspirations.
While at The Kenya High School, Sharon was Chairlady of the Research Clubs Africa, Kenya High School chapter. This is a program initiated by Ipsos to create awareness, appreciation, adoption and use of social and market research – where Sharon led her team, winning the national competitions in year 2019.
Sharon was a house prefect in Yala house, where she organised house activities including annual visits to Nyumbani Children's Home. As a member of the Sunshine Club, she was part of the team organizing school fundraisers; students helping financially disadvantaged students through donations for hygiene & sanitary products as well as stationery.
After graduating high school, Sharon received a scholarship from the Automobile Association (AA) of Kenya for a driving course. She has been a Brand Ambassador for Weaverbird Uniforms, advertising to schools to increase sales.
Sharon is part of the Boma Alumni mentorship program, receiving guidance from ladies in STEM and looks forward to being of service to girls in school in the coming years. Through AKADs, she is available to help tutor students in KCSE and SAT exams.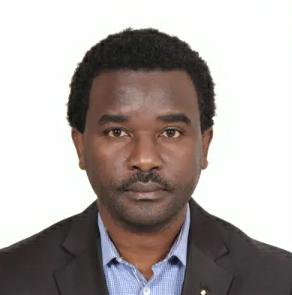 Teddy Warria
Teddy Warria (Kenya) is the author of 'Son of the Nile', an African entrepreneur, and youth advocate. He is a mentor at Google for Startups Accelerator Africa and with AKAD.
Teddy co-owns Africa's Talking Group Ltd and Focus Mobile Ltd and supports access to educational opportunities for young minds worldwide.
He is a Director of Climate Advocates Voces Unidas (CAVU.ORG). He is a champion for Africa 2.0, a pan-African civil society organization working towards an inspiring and prosperous Africa.
Teddy is an indefatigable African Entrepreneur, Author, and investor in people. Indulges in listening to all forms of music, including silence, and dances willingly to the beat of an African drum as he imagines and feels the ebbs and flows of the mighty River Nile as a River Lake Nilote from the Swag City of Kisumu. Member of Schmidt EIR Program network.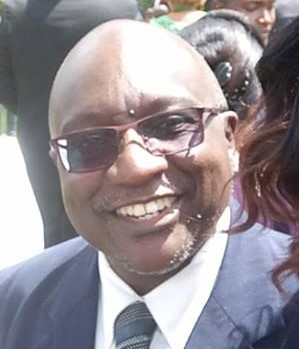 Rev. Dr. Julius Weche
Rev. Dr. Weche is Founder and CEO of AKAD, a capacity building, education based, Social Enterprise organisation that provides mentorship and value based leadership training to youth. It provides academic and career success, targeting upper primary, high school and college youth and is regularly featured in the national media, details available by clicking here.
Dr Weche is passionate about mentoring youth for success, through providing lifeskills that enlarge mentee world view, develop confidence, leadership with real solutions for the emerging world. He leverages his networks with society's "movers and shakers" within Africa and abroad to engage with and mentor youth through AKAD for their success. He is regularly invited as a speaker to schools and events, which have included twice to Harvard Business School and the Massachusetts Institute of Technology (MIT) in Boston, USA as well as HEC Paris, France.
Dr Weche has been a Business Development Consultant and MBA lecturer in Corporate Social Responsibility (CSR) at Inoorero University, Executive Director for the Jebii Kilimo Foundation, One Kenya Foundation, Head of Mentorship for Africa 2.0 – Kenya. He was previously Managing Director, Leruo Services (Pty) Ltd in Botswana, Southern Africa for 15 years; the largest supplier of veterinary products to Government of Botswana. He has also been Continuous Professional Development Manager, Kenya Institute of Management (KIM) and Assistant Complex Manager, Agricultural Development Corporation (ADC) in Galana, Kenya. He has enjoyed working and traveling worldwide; from USA, to China and Fiji - and several African countries; South Africa, Botswana, Zambia, Zimbabwe, Kenya, Uganda with partner events in Nigeria and Ethiopia.

Rev. Dr. Weche holds a Master's degree in Business Administration (MBA) from DeMontfort University (UK), Veterinary Medicine degree from the University of Nairobi, with graduate studies in Dispute Resolution (UMass, Boston), Negotiation (PON - Harvard Law School), Governance (NIST), Financial Management (Strayer University, USA) Mediation certificate (MMS, Boston). He is currently a PhD in Leadership & Management student.
He is ordained by the Anglican Church of Kenya - ACK, and is a published author of "Conflict and Deception in Relationships and Marriage", published on Amazon.com.