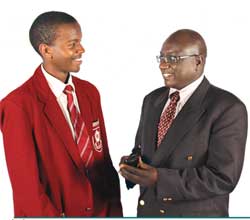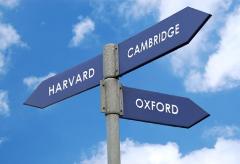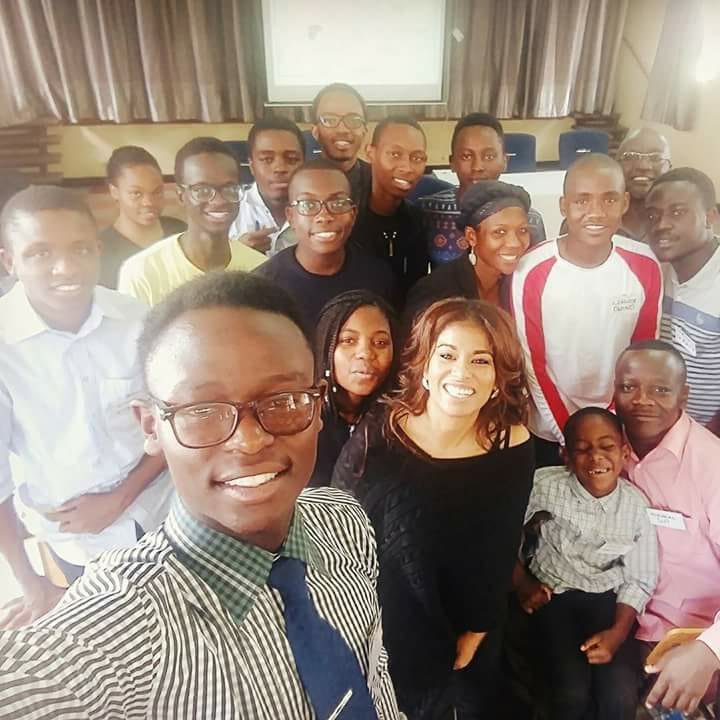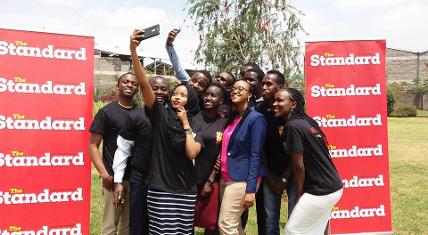 Media Mentorship Day with Standard Media Group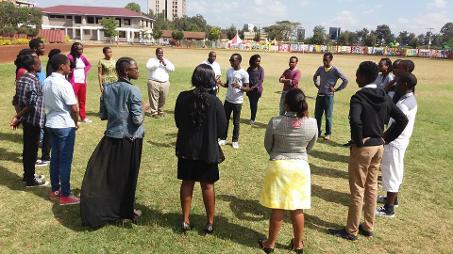 Teambuilding Activites, MOW Sports Club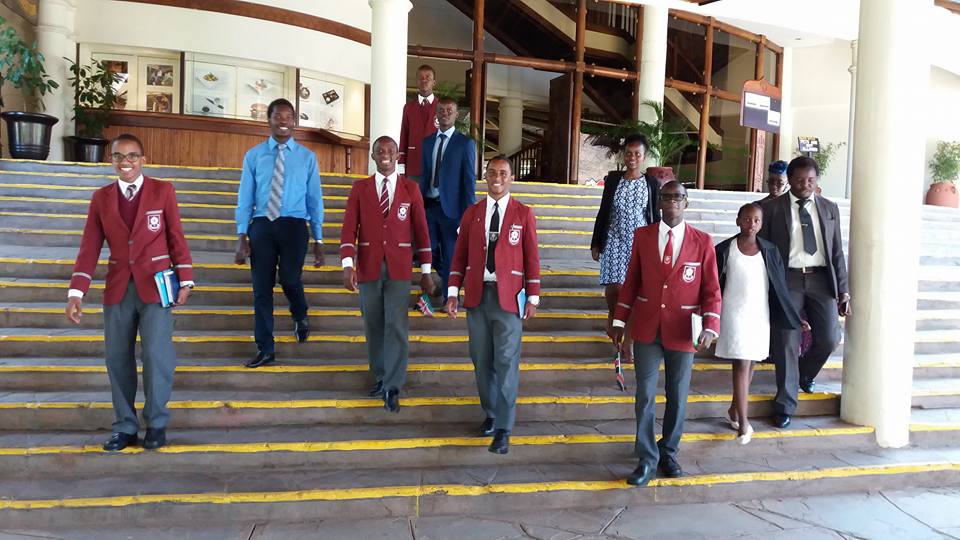 Youth Leaders at the National Prayer Breakfast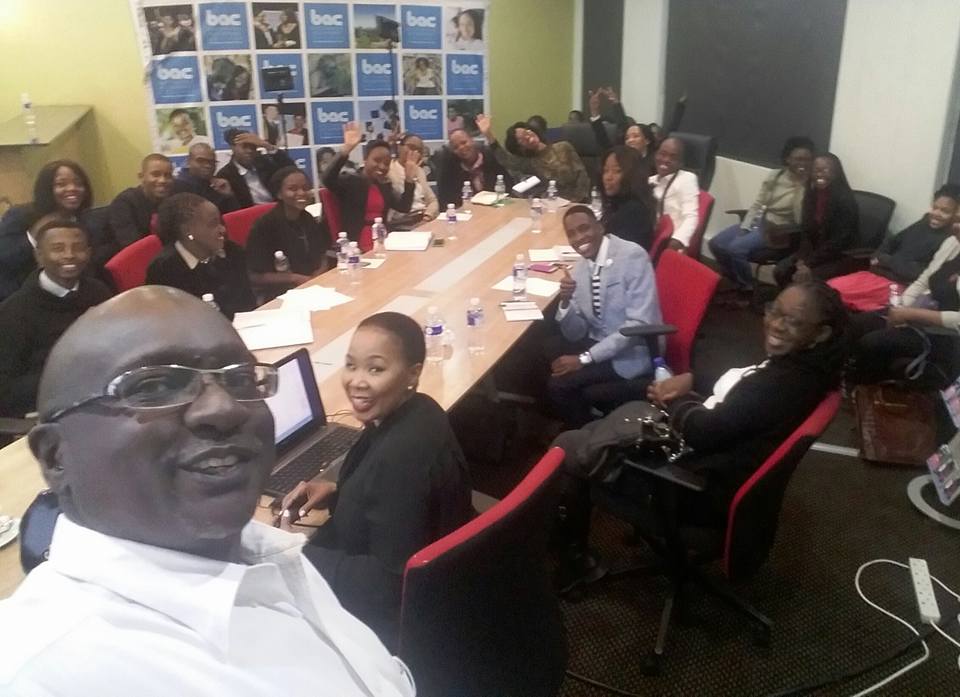 Mentorship at the Botswana Accountancy College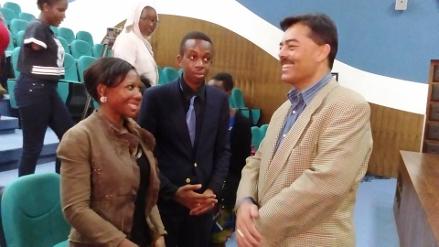 Dr. Vimal Shah, CEO Bidco Africa Ltd. with Robin Muraya and Jennie Kato at the "Mentoring Future Leaders"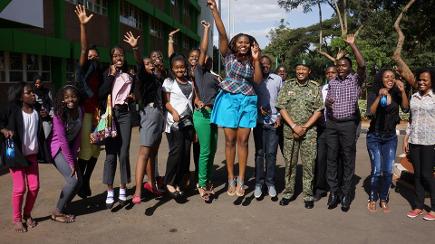 NYS Engineering, with thanks to Dr. Nelson Githinji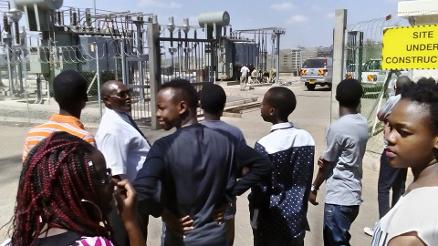 Engineering tour of Kenya Power facilities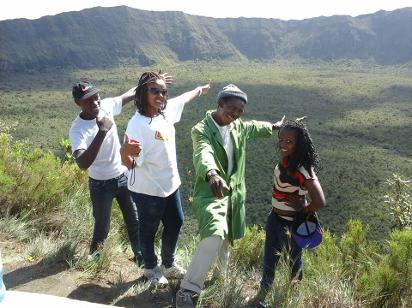 Mt. Longonot, Experiential Training for our youth through Mountain Climbing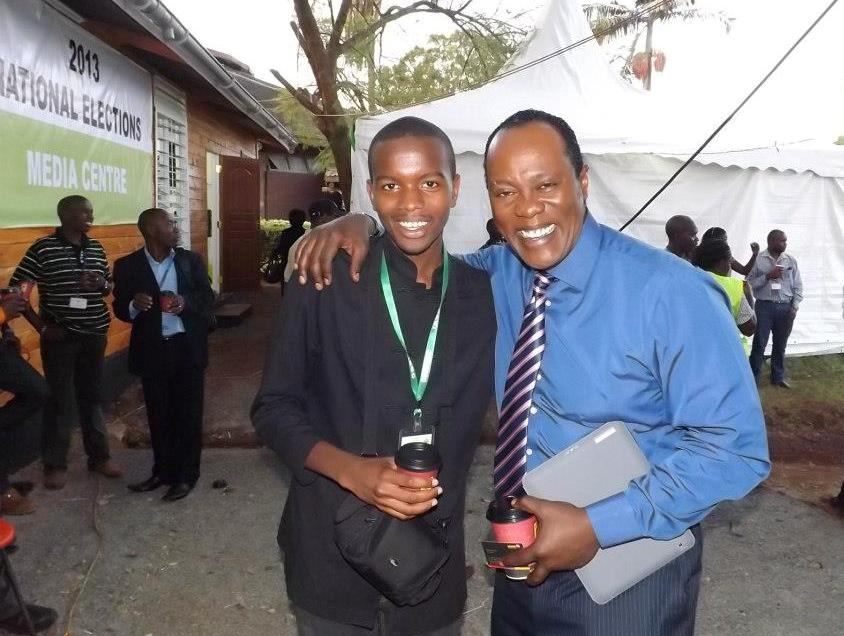 Brian Ngugi with top journalist Jeff Koinange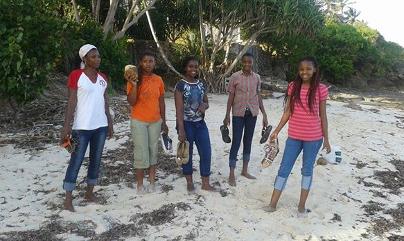 Diani Beach, Ukunda, South Coast Kenya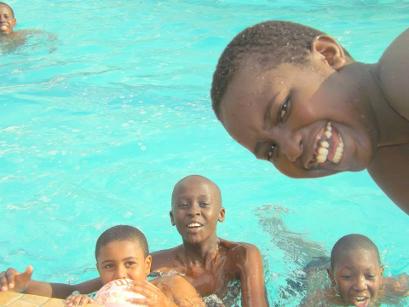 Experiential Training - Pool activities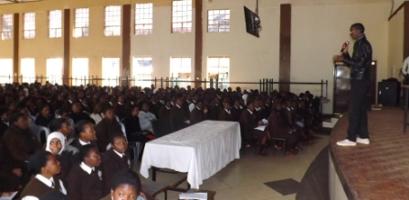 George Gathiani speaking at Limuru Girls School. Currently on full scholarship, Washington University in St. Louis, USA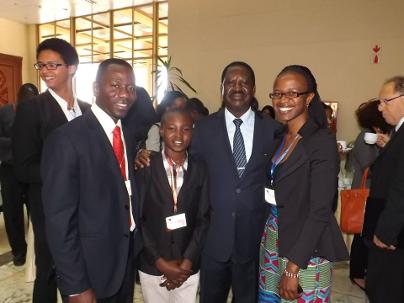 Nyamawih Charo, Stephen Njoroge at the African Union HQ, Addis Ababa, Ethiopia with Kenyan Prime Minister, Rt. Hon Raila Odinga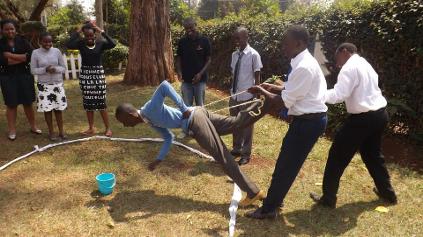 Experiential Training through fun, Role Play Games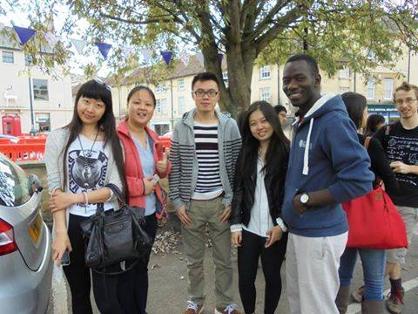 Chevening Scholar Nyamawih Charo enjoying himself at the University of Bath, Masters Degree in International Money & Banking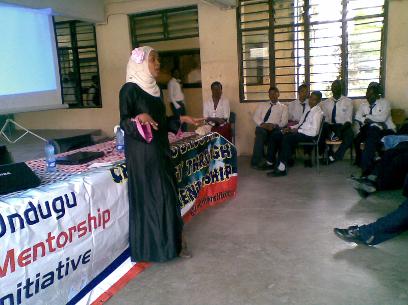 Ilham Ali speaking to students at Tudor Boys Secondary School, Mombasa, Kenya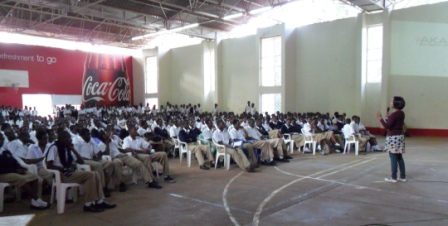 Edyth Anziya at Lycee de Kigali, Rwanda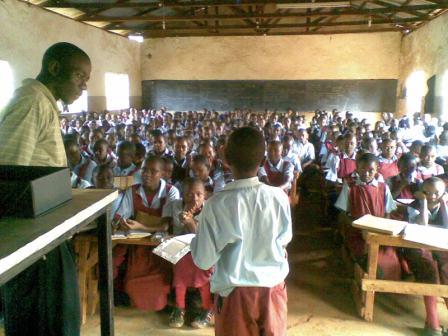 Nyamawih Charo engaging with students at Kangundo DEB Primary School in Kenya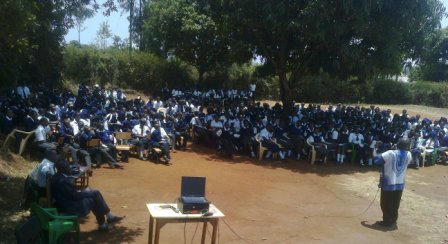 The AKAD family deeply mourn the loss of our Peer Mentor, Norah Borus (in group photo, centre above, white trousers), a student at Stanford University, USA and passed away on 14th June 2019.
AKAD Education Group - Africa, t/a Akad Africa Ltd.
We provide Capacity Building through Careers, Mentorship & Value Based Leadership training as a Social Enterprise.
As a Social Enterprise, we are led by a social and cultural mission for public, community and national benefit. Social Enterprises trade to fulfill the mission and reinvest majority of profit / surplus in fulfillment of the mission.
Our mission is carried out through the following options;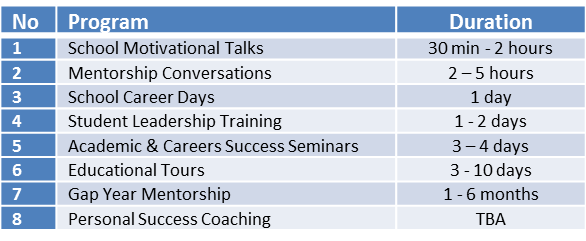 "God put dreams in our hearts..but along comes life and pushes these aside, and it becomes too painful to think about them... so we abandon them... however, we must empower ourselves through personal development and we shall realize our original dreams...."
- Alianda Kaye, Johannesburg, Gauteng, RSA
Our Results
Our mentees have traveled to Ethiopia, Uganda, Rwanda, Tanzania, Zambia, Botswana, South Africa, UK, Europe and USA.
These have succeeding in obtaining admission and scholarships to top institutions which include, but are not limited to the following;
Harvard University, USA (2011, 2016)
University of Pennsylvania, USA (2015)
African Leadership Academy, South Africa (2011, 2013, 2015. 2017)
African Leadership University, Mauritius (2015, 2016, 2017)
Carnegie Mellon University (2011)
Wageningen University and Research Centre, Netherlands (2011)

University of California, Davis, USA (2014),



Oklahoma State University (2014)

University of Bath, UK (2014)
University College London, UK (2015)
Washington University in St. Louis, USA (2015)
For Testimonials of our work, click here

AKAD Mentorship Model

Theory suggests that low aspirations - caused by poverty, lack of access and knowledge - are an obstacle to long-term upward mobility - even when resources such as cash grants are given (E. Duflo, P. Dupas & M. Kremer, 2012).

Aspirations can be shaped through social interactions with successful peers and members of one's community. Learning about positive experiences of others in the community help change aspirations and, in turn, induce greater investments in education and income generating activities.
This simple intervention significantly improves the performance of students, whether they are too or under-performing students. These see the vision of success in careers they dream of, with knowledge on how to achieve this. The simple result is increasing current student learning and academic excellence
Mentorship is done in partnership with volunteers and organisations that share our vision, mission and goals. Mentees gain by boosting their self-esteem, confidence and desire to excel as well as learn valuable lessons on life-skills, careers, positive attitude and avoidance of social evils such as drug abuse, immorality and risky behaviours. Read more
Details of our Corporate Social Responsibility (CSR) are available here
Our Value Addition to youth;

Self discovery – students first need to know themselves; their gifts, abilities, learning styles, dreams, goals and vision
Identify possible careers – based on knowing themselves
Prepare for their careers – based on post secondary institutions, such as universities
Plot your educational journey – setting of goals, timelines for short, medium and long term goals
Establish a career path – based on current & emerging challenges in the job and careers market locally and overseas
Lifeskills for success
KINDLY NOTE:
WE DO NOT OFFER SCHOLARSHIPS
Careers guide book: US studies.

To the right is a file for career guidance for African students wishing to study in the United States of America, courtesy of and written by Mr. Teddy Warria


The name "AKAD" is based on the names of the founders of the Akad Educational Group, namely;
Alex Grove
Kenneth Chung
Adam Cheng
Daryl Martin

For more information, kindly see article by clicking here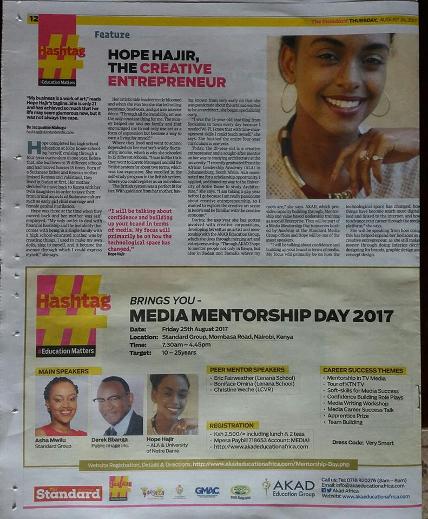 Dr. Weche speaks at a school in Kangundo, Kenya
AKAD Education Group - Africa
t/a Akad Africa Ltd.
P. O. Box 47100 - 00100
Nairobi, Kenya