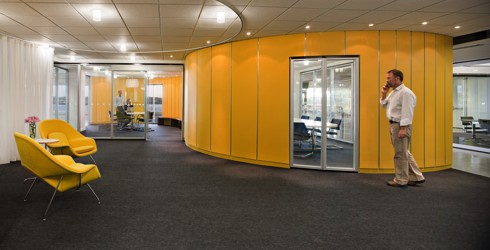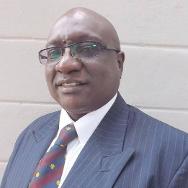 Rev. Dr. Julius Weche
Rev. Dr. Weche is Founder and CEO of Akad Education Group – Africa, a consulting organisation that provides mentorship and value based leadership training to youth for academic and career success, targeting upper primary, high school and college youth.
In mentoring youth for success, he has the opportunity to regularly interact with society's "movers and shakers" within Africa and abroad – who in turn, engage with and can create opportunities for his mentees. This has included being invited as Keynote Speaker to Harvard Business School, Massachusetts Institute of Technology (MIT) and HEC Paris, France. He is an Author, and respected leader in his community, church, and is the Education Secretary in the Narc Kenya political party.
As Founder of AKAD Africa, the organisation is having a great impact in redefining the higher education sector within the African continent. It has successfully positioned gifted mentees from financially challenged backgrounds to favourably compete with the best international students in world class universities, positioning them to thrive and succeed locally and internationally in the emerging fast-paced global economy. Mentoring themes include "Mentoring Future Engineers" with Kenya Power and KENGEN, and "Mentoring Future Leaders" with Bidco Africa, Dr. Vimal Shah and Dr. Angela Gichaga, as well as engaging with other willing corporates, such as KCB Group, Davis & Shirtliff, etc.
Dr Weche has been Corporate Social Responsibility (CSR) Lecturer at Inoorero University, MBA program, with CSR work as Executive Director for the Jebii Kilimo Foundation, One Kenya Foundation, Head of Mentorship for Africa 2.0 – Kenya and Waali Country Manager–Kenya. He was previously Managing Director, Leruo Services (Pty) Ltd in Botswana, South Africa, CPD Manager, Kenya Institute of Management (KIM) and Assistant Complex Manager at the Agricultural Development Corporation (ADC), Kenya. He has enjoyed working worldwide; from the United States of America to China and several African countries; Botswana, Kenya, Tanzania, Southern Sudan, South Africa, Uganda, Zambia and Zimbabwe with travel to Nigeria and Ethiopia.
Rev. Dr. Weche is currently a PhD in Leadership & Management candidate at the Management University of Africa – MUA. He holds a Master's degree in Business Administration (MBA) from DeMontfort University (UK), Veterinary Medicine degree from the University of Nairobi with graduate studies in Dispute Resolution (UMass, Boston), Negotiation (PON - Harvard Law School), Governance (NIST), Financial Management (Strayer University, USA) Mediation certificate (MMS, Boston). He is ordained by the ACK Church. He is a published author of "Conflict and Deception in Relationships and Marriage", published on Amazon.com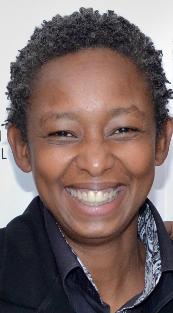 Rosemary Wambui
Rosemary Wambui is an Independent Trainer and Consultant. She specialises in Conflict Transformation, Diplomacy, Mentorship, Life skills, Sports Development and Resource Development. She is also a Drug Dependency Counsellor and a Copy Editor. Her experience of over twenty five years has taken her through the corporate, non-governmental, and religious sectors.

She holds a Bachelor and Master of Arts in International Relations with a focus on issues of Conflict and its Transformation, and a Certificate in Chemical Dependency Counselling Psychology, all from USIU (Africa).

Her areas of focus are leadership and training skills in the corporate and NGO setting, where she has worked with DHL International (K) Ltd, Quintessentially Kenya, and Habitat for Humanity Kenya, where she has built resource development and communications capacity; project development, management and co-ordination; event management, as well as mentored and trained independent small groups with communities across Kenya to help improve their living conditions and livelihoods. In addition, she has worked in the tours and safaris sector in Kenya.
Her consultancies have included providing resource development capacity for organisations like Kuona Trust, and rapporteuring and training in the areas of diplomacy, conflict and conflict transformation, where she has worked with various security-based organisations including the Regional Centre for Small Arms (RECSA), the Security Research and Information Centre (SRIC), and the Kenya Police Service. Together with, but not limited to, religious and youth development institutions and organisations like AKAD, Lifeskills Promoters, Kileleshwa Covenant Community Church and Nairobi Chapel, she has, and does mentor the youth as well as training in mentorship, life skills, public speaking and presentation. She also consults and trains with small groups in interpersonal & faith-based conflict transformation. In the sports arena, she has worked with Vision 21 Sports Consulting and Aspire Football Dreams (the largest humanitarian youth football scouting program in the world), in the identification and development of young athletes in football and basketball across East Africa. She is also an occasional lecturer in Daystar and Riara Universities, in the Peace Studies and International Relations degree programs.
With her varied skills and experience, she works at developing and building holistic programmes that promote and build sustainability, creativity, and balance in the lives of the youth. In addition, she works with professionals to help add value and maintain professionalism in and at their work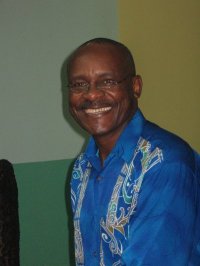 Rev. Dr. Noah M. Pashapa, PhD (Zimbabwe)

Education

PhD, University of Zimbabwe, 2006
Writings include "Religion and Ethnicity in Africa"

Message

In the business of transforming lives...empowering generations...training trainers and multiplying leaders...

Success by its very nature prefers sustainability therefore it is attracted to people who are prepared to persevere at all costs as they guarantee success an intrinsic demand

Muna Jesu Kristu muzita raJesu Kristu ndinesimba rechikuriri pamusoro pemweya yetsvina yese zvayo.....uku ndiko kupona manje uku!!!!

Email: noah4jk@gmail.com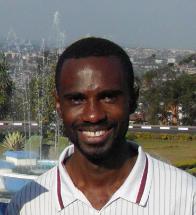 Elisha Ndwanyi, BSc. (Rwanda)
Education

2008- 2011: INILAK: Independent Institute of Lay Adventist of Kigali,
Faculty of Economic Sciences and Management, Option: Information Systems and Management
1998- 2000: Secondary school at Congolese school (G.S.C.C) Kigali/Rwanda:
1996-1998: Secondary School at Institut de Goma (INSTIGO)/ DRC; Certificate A2
1994-1996: Secondary School at Institut Technique Industriel de Goma (I.T.I.G)/ DRC
1985-1991: Primary school at Mwanzo Primary School (Bukavu / D.R.Congo)

Work Experience

Careers & Leadership Mentorship speaker to schools, Akad Africa Ltd.

June – Sept 2011: Internership at Rwanda Revenue Authority (RRA), IT department
2009 to date: Director of Debout les Gamins School / Kigali- Rwanda
2010 to date: Facilitator at Mashariki Africa Sport Leadership School (MASLS), Bungoma-Kenya
2009-2010: Private Sector as an accountant/ Kigali-Rwanda
2008-2009: Coordinator of "Debout les Gamins School"
2006- January 2008: An Accountant at Wintek of Great Lakes/ Part-Time/ Kigali-Rwanda
2004- Oct 2005: Commercial Agent at SONARWA/ Kigali-Rwanda
2001-2003: Store Keeper at Philadelphia Church/ Kigali-Rwanda

Other
From June – Oct 2007: Attended training in Sport and Management at International Sport Leadership School (I.S.L.S), at Cape Town/ South Africa
Languages; Excellent French, Kiswahili, Kinyarwanda and fulent in English.

Contacts: +250 788 594 079 / 0788 405 716
E-mail: pereaxel@yahoo.fr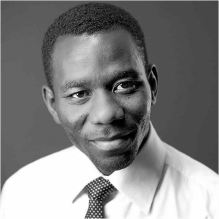 Nyamawih S. Charo
Nyamawih Charo is the Director, Department of Trade and Cooperative Development, County Government of Kwale in Kenya.
He
was a recipient of the British Counsel Chevening Scholarship 2014, and studied for a Masters Degree in International Money and Banking at the University of Bath, United Kingdom. He holds a
BSc. (Economics & Statistics) from
Egerton University (Top Ten) 2012 and was the
Top Student KCSE, Kwale County 2006.
Nyamawih first joined Equity Bank in 2007 through the Equity Bank Pre-University Mentorship & Leadership Program, having emerged top student Kwale District in the Kenya Certificate of Secondary Education (KCSE) class of 2006. His ability to quickly learn and grasp things saw him seize several opportunities in all bank operations; front office, back office, clearing, stores, shared services, stores management and custodial department. His flexibility and willingness to help others became handy and in less than six months, became an Assistant Branch Technical Field Officer.
Owing to his passion for visionary, transformational and flexible leadership, he became head-boy at his primary school, laboratory prefect in secondary school. In college he was Chairperson of the Egerton University Economics Students Association, President of Egerton University Model United Nations (Egerton Chapter), and Chairperson Kinango University Grandaunts Association. He always unites, entertains and challenges his peers to walk beyond their comfort zones.
Nyamawih has spoken to over 70 high schools as a mentoring champion with the AKAD Education Group - Africa (www.akadeducationafrica.com), Equity Group Foundation (http://equitygroupfoundation.com/), Kenya Keys (http://kenyakeys.org), and Undugu Mentorship Initiative. He enjoys playing volleyball, scrabble, physical fitness, debating, traveling, training and coaching. He has a keen interest in quality education and as he seeks to further his Studies in the field of Econometrics, Applied Statistics and Research and Development. Inspiration: "With no vision, Death prevails".
Nyamawih S. Charo has worked with The Equity Bank Group in the Treasury and Trade Finance Departments and is currently the Director of Trade,
County of Kwale, Kenya.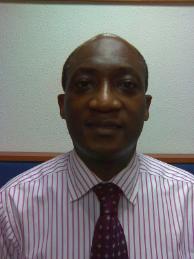 Babafemi Onasanya, Bsc, MSc. (Nigeria)

Education

MSc Mechanical Engineering – University of Nairobi, Kenya (1989)
BSc Mechanical Engineering (1st Class) – University of Lagos, Nigeria (1985)

Work Experience


Currently – Reservoir Engineering Team Lead – Mobil Producing Nigeria, an affiliate of Exxon Mobil Corporation, USA
1992 – 1997 – Petroleum Engineer, Chevron Nigeria, an affiliate of Chevron Corporation, USA
1990 – 1992 – Management Consultant, PriceWaterCoopers Nigeria
1989 – 1990 – Lecturer in Mechanical Engineering, Obafemi Awolowo University, Ile-Ife, Nigeria
Contacts
Block 15, Plot 13, Adigun Avenue
Magodo GRA 1, Isheri,
Lagos, NIGERIA
Tel: + 234 (01) 8040713
Mobile: + 234 (0) 803 510 3205
+ 234 (0) 805 539 3205

E-mail: baonasa@yahoo.co.uk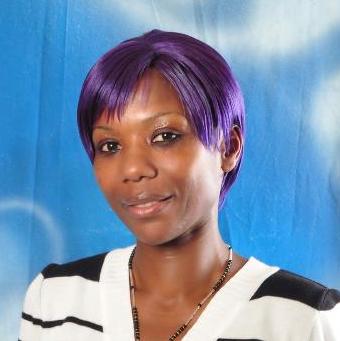 Jennie Kato (Uganda)
Jennie is a dedicated professional with 11 years combined experience in food production and catering/ food service and customer care/ management and housekeeping. She is energetic and enthusiastic and enjoys cooking and interacting with people.

Jennie is an Associate with the Akad Education Group and a self-employed outside caterer. She recently completed a 3 month internship with Boma Hotels (Nairobi) and specializes in preparing and delivering food to different events; small house parties, office deliveries to grand receptions. This she does by meeting with clients to set up the theme and menu, preparing and cooking food, transporting food to designed location while supervising and training and on-site staff.

Jennie has previously been the Sous Chef at the Senior Command and Staff College, Jinja – Uganda (2007 – 2010) where she assisted the head chef de cuisine with menu planning, budgets and supplies, cooking and management - while shadowing the different chef de parte to learn about each station of the kitchen. She a Customer Relations staff at the Mandela Sports Hotel, Kampala (Uganda, 2004 – 2006) and Waitress and Sales at the Ruwenzori International Hotel, Kasese (Uganda, 2003 -2004). Her Job related training includes volunteering with Word of Life, Diani Beach (Kenya, 2014), Industrial training at the Kampala Sheraton Hotel (Uganda, 2006) and New Highland hotel Kabala (Uganda, 2001).

Jennie obtained the Uganda Diploma in hotels and institutional catering (UDHIC) from Makerere University Business School, Nakawa (Uganda, 2000 – 2002) in Hotel management and catering. She obtained the Uganda Advanced certificate in Education from St Maria Goretti Girls secondary school (1998-1999) and Advanced certificate U.A.CE Uganda Certificate in Education (1994-1997), Certificate U.C.E
Email: jenniekatto@yahoo.com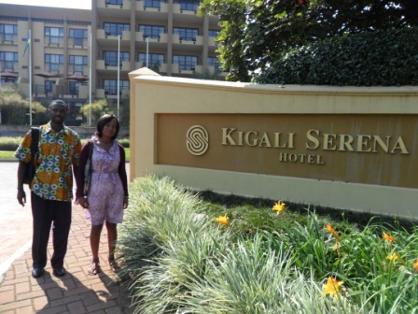 Elisha and Edyth in Kigali, Rwanda

Lycee de Kigali students in Kigali, Rwanda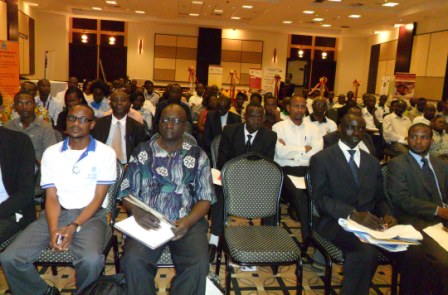 At Ugandan Universities Expo in Kigali, Rwanda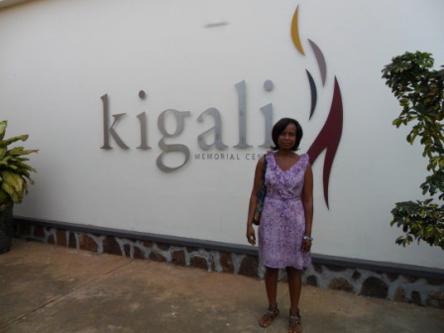 Edyth at Kigali Memorial Centre