PROFILES OF SPEAKERS & PANELISTS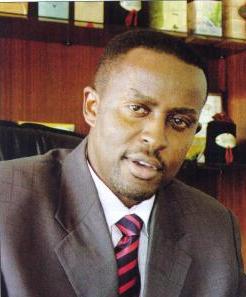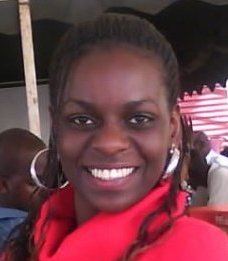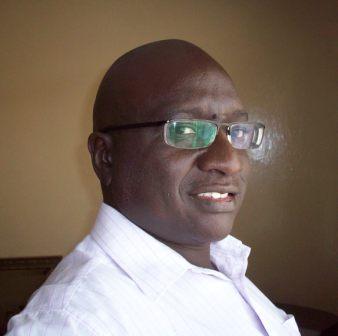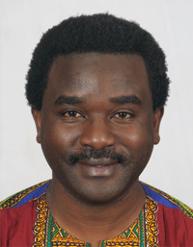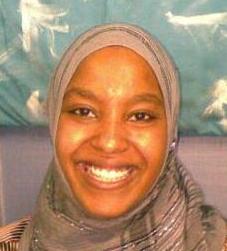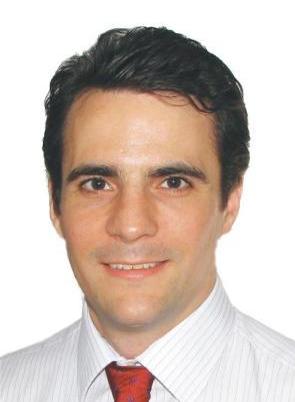 Julie Gichuru

Julie Gichuru holds an LLB Law and an MBA from Cardiff Law School University of Wales and Cardiff Business School University of Wales resepctively.
She is an entrepreneur, a media personality and a producer. She is the Founder and Chief Executive Officer of Arimus Media Limited, a production house focused on quality African content, and MIMI HOLDINGS LTD, a fashion retail business.

Julie worked with a team at Citizen TV to conceptualize and host the groundbreaking news show Sunday Live with Julie Gichuru. This pioneered news and current affairs show launched in 2008 at Citizen TV, redefining the style and delivery of news in Kenya.
In 2009 Julie conceptualized and hosted Fist to Five for Change, which facilitated reconciliation and healing for victims and perpetrators of post election violence in Kenya. She has also pioneered an impressive number of television shows, from the first Kenyan investigative TV series, The Inside Story, to various current affairs shows including the celebrated post election peace specials Voices of Reason.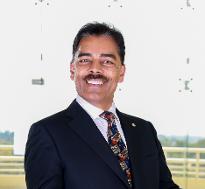 Dr. Vimal Shah
Dr. Vimal Shah is the Chairman of Bidco Africa, and has previously served as the Chief Executive Officer of Bidco Oil Refineries Limited and BIDCO Group. Dr. Shah has been Chairman of Kenya Private Sector Alliance since April 2013. He serves as Chairman of the Board of Kenya Association of Manufacturers in Kenya. He serves as Vice Chairman of lobby at Kenya Private Sector Alliance

His Honours and awards include Chief of the Order of the Burning Spear (C.B.S) from The President Of Kenya, December 2011; Moran of the Order of the Burning Spear (M.B.S) by The President Of Kenya in December 2006, CEO of the YEAR by The Kenya Institute of Management ( Company of the Year Awards), October 2006; Fellow of the Kenya Institute of Management, Kenya Institute of Management in October 2014, Fellow of the Institute Of Certified Public Secretaries of Kenya from the Institute Of Certified Public Secretaries of Kenya, February 2015; Fellow and Warrior, Marketing Society of Kenya in April 2012.
As a Leader, he has been Chairman of the East African Business Council, 2013 – 2014, Chairman, Kenya Private Sector Allaince (KEPSA) 2013 – 2015, Vice Chairman at KEPSA from 2011 to 2013, Chairman, Kenya Association of Manufacturers, 2008 – 2010, held various posts at Kenya Association of Manufacturers for 17 years before becoming Chairman, held various posts with the Oshwal Education & Relief Board (East Africa) 1981 – 2006, Trustee, Oshwal Youth League Nairobi Kenya, 1999 – 2009; Advisory Board Member, Tony Elumelu Foundation, 2011 to date, March 2016; International Advisory Board Member, Mauritius Board of Investment 2011 – 2015.
His leadership in Education is as Chancellor, Jaramogi Oginga Odinga University; Board Member, United States International University - Africa 2009 – Present; Board Member, Management University of Africa 2012 – Present; Board Member, Technical University of Kenya (TUK) 2010 – 2013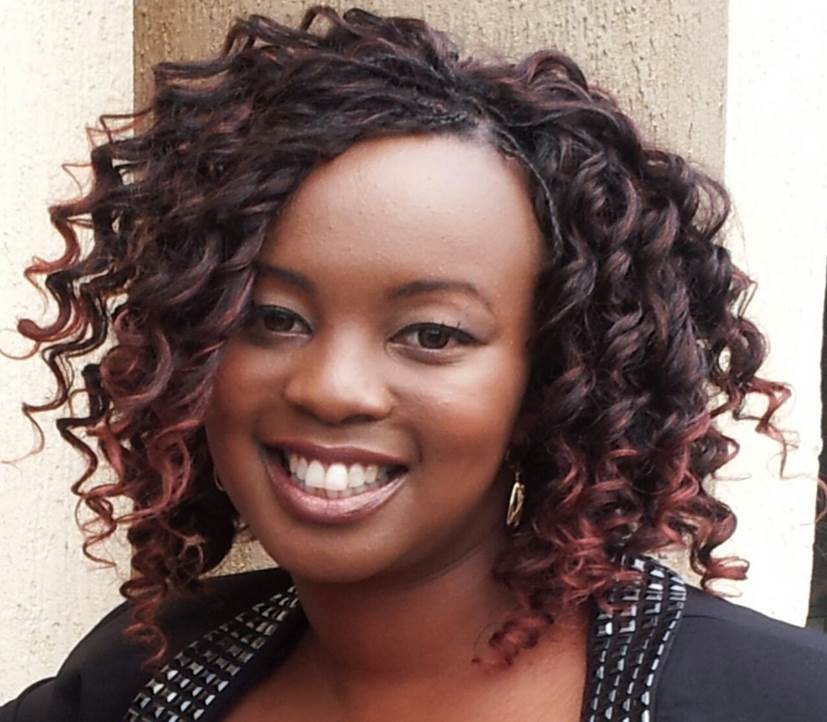 Dr. Angela Gichaga
Dr. Angela Gichaga is a public sector enthusiast with experience in government, NGO's, academic and research institutions both in Kenya and across the globe. She has served in frontline health service delivery, developed national health policies for the Kenyan government, worked in strategy and implementation in several African countries while managing teams of up to 150+ members, as well as led capability building programmes for her clients. Angela has been humbled to learn from and share her knowledge and skills in Australia, Ethiopia, Kenya, Sierra Leone and South Africa.

Angela pursued an undergraduate in Medicine in Kenya, a Masters of Health Economics and Policy in Australia and a Public Management postgraduate qualification in the USA. She is published in peer reviewed platforms.
She was honoured to receive the Australian Leadership Awards for Africa (2012) and the Young African Leadership Initiative, Mandela Washington Fellowship (2014) in recognition of her exemplary leadership within the civil service.
She currently serves as a Public and Social Sector Associate (PSS-A) in McKinsey & Company where she co-developed and initiated the McK Women East Africa All in initiative, running the McK Women Connect activities. Angela was a gender equity panelist at the Africa Women in Leadership Network (A-WILN) strategy meeting during International Women's Day celebration 2016) whose guest speaker was H.E. Margaret Kenyatta, First Lady of the Republic of Kenya.
She currently mentors female university students and early career future leaders and she would like to dedicate more of her time to women and youth empowerment through mentorship, coaching and increasing their access to economic, social and cultural rights.
Email: g.angelanyambura@gmail.com
Teddy Warria
Teddy Warria is a Kenyan social entrepreneur who recently founded New Horizons Initiative, Inc. and Common Vocabulary: Shared understanding for global health Project both recognized by the Clinton Global Initiative University as an exemplary commitment.

Prior to that, he co-founded, Kenya Scholarship Foundation, and co-authored New Horizons: A Practical Guide to Applying to Universities in the United States with Nathaniel Choge in 2000. This volunteer - based organization has assisted more than 100 Kenyans access top-tier universities in U.S., including a 2008 Kenyan Rhodes Scholar from Harvard. His life objective is to stimulate systemic and long-term change in Africa through education, strategic philanthropy, global social entrepreneurship, communications, sustainable tropical health, and Institution building.

Recently, Teddy was chosen to be an inaugural member of the Acumen Fund Student Leaders and received the Community Leader Scholar award at the Mobilization to End Poverty conference from Rev. Jim Wallis of Sojourners. He co-leads The Students for The Blue Sweater online community.

Teddy was chosen to be a special services volunteer at The Fifth Annual Clinton Global Initiative in New York City. Teddy is a regular speaker at universities and conferences. He is a Public Policy and International Affairs (PPIA) Fellow from Woodrow Wilson School, Princeton University.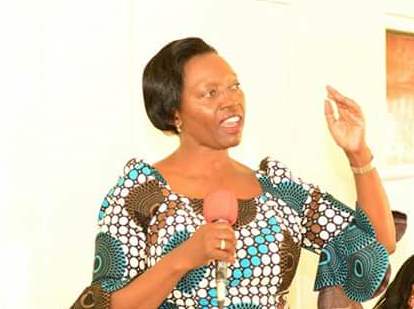 Hon. Martha Karua
Hon. Martha Karua is the National Chairperson Narc Kenya Party. She was a Presidential Candidate in the Kenya National Elections in year 2013 and will be running again for President of Kenya. She has been a four time Member of Parliament for Gichugu Constituency.
Hon Karua was endorsed as the national chairperson of the NARC-Kenya political party on November 15, 2008 during the party's national delegates' convention at the Bomas of Kenya in Nairobi. Until April 6, 2009 she was the Minister of Justice, National Cohesion & Constitutional Affairs. She also previously served as Minister of Water Resources Management & Development, and was behind the implementation of the Water Act 2002, which has since then accelerated the pace of water reforms and service provision in Kenya.
She has been a leading crusader for the widening of democratic space and gender issues in Kenya. She has been involved in championing women's rights through public interest litigation, lobbying and advocacy for laws that enhance and protect women's rights through her work with various women's organizations, particularly the International Federation of Women Lawyers (FIDA-Kenya) and the League of Kenya Women Voters.
In 1999 the Kenya Section of the International Commission of Jurists awarded her the 1999 Kenya Jurist of the Year and in the same year same month, the law society of Kenya (LSK) awarded her the Legal Practitioners Due Diligence Award. In year 1991 she was recognized by Human Rights Watch as a human rights monitor. In December 1995 she was awarded by the Federation of Kenya Women Lawyers (FIDA) for advancing the course of women.
Hon. Martha Karua worked in the Judiciary as a District Magistrate rising to a Senior Resident Magistrate at the time of exit in 1987. During this period, she was in charge of Makadara Law Courts from 1984 to 1985 and Kibera Law Courts from 1986 to 1987 when she left to start her own law firm.
Hon Karua studied law at the University of Nairobi from 1977 to 1980. Between 1980 and 1981 she was enrolled at the Kenya School of Law for the statutory post graduate law course that is a prerequisite to admission to the Kenyan roll of advocates and licensing to practice law in Kenya. She then entered the public service, and worked as a Magistrate from 1981 to 1987. From 1987 to 2002 she worked in private practice as an advocate.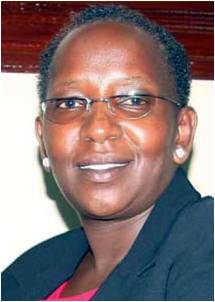 Hon. Dr. Linah Jebii Kilimo,
BA, EGH, Hon. Ph.D
Hon. Dr. Linah Jebii Kilimo was appointed by Kenya's President Uhuru Kenyatta as the CAS, Ministry of Agriculture, Livestock & Fisheries. Before this she was the
chair, Anti-Female Genital Mutilation Board in December 2013 and former Assistant Minister for Cooperative Development (2008 - 2013) and former Chairperson of the Kenya Women Parliamentary Association (KEWOPA).
She previously served as the Minister of State, Office of the President (2003 to 2004) and Minister of Immigration (2004 to 2005).
Hon. Dr. Kilimo was first elected in Kenya's 2002 general elections as Member of Parliament for Marakwet East Constituency, beating 13 contestants and successfully retained her seat in the 2007 against 8 contestants.
Hon Dr. Kilimo holds an honorary Doctor of Divinity Degree from Esther Mallet International Bible University in Norwalk, California, USA (2006), a Bachelors degree (BA) in Counseling from the Kenya Methodist University (KeMU) (2012) and a Diploma in Control & Management of HIV/AIDS from Kenyatta University.
As a Peace-maker, Hon Dr. Kilimo is the founder of the Jebii Kilimo Foundation. She has been instrumental in bringing lasting peace between the Pokots and Marakwet communities in Kenya's Rift Valley as the previous KANU government failed maintain peace despite the presence of the Army, Police and Paramilitary police units. Peace was achieved after her election in the NARC Government in December 2002, with the two communities now living in peace and harmony. She has been recognized by the California Legislative Assembly and the City of Lancaster for her work. In year 2014, the Law Society of Kenya awarded her The Father Kaiser Human Rights Award, as a citizen who has left a mark to humanity.

Hon. Dr. Kilimo is an avid crusader against Female Genital Mutilation (FGM) and pushed for the Anti FGM Bill 2011 which criminalises FGM. The Kenyan Demographic and Health Survey of 2008 and 2009 indicated the one out of every three women between ages 15 to 49 years had undergone Female Genital Mutilation (FGM), with most communities in Kenya's Eastern and North rift embracing the female cut. Her political opponents initially opposed her running for office on the grounds that she "was not fit to hold public office" and was considered a child. She has been instrumental in working with Government and Non-Governmental Organisations (NGOs) in eradicating FGM, promoting girl child education and volunteered as a role model for Girl Child World Vision Tot ADP.
As a leader, Hon. Dr. Kilimo has successfully contributed to developments in the Marakwet East constituency, providing funding to local schools through provision of books, more teachers, food programs and even clothing. She has consistently worked within Government to enhance access to the constituency by construction of all-weather roads. Hon Dr. Kilimo welcomes programmes that targets communities able to benefit from her leadership and seeks to invest in human resource facilitators trained on implementation of laws. She welcomes donor communities, CBOs and faith-based organisations to partner with her through her upcoming Jebii Kilimo Foundation.
In year 2002, Hon. Dr. Kilimo was the Marakwet East representative to the Constitution of Kenya Review Commission (CKRC) referendum, and took part in collecting women views and providing civic education.
Hon. Dr. Kilimo has previously worked as a banker with Kenya Commercial Bank and as paralegal officer Human Rights for Education Centre for Women in Democracy. She is married to Engineer Kilimo and they have five wonderful children.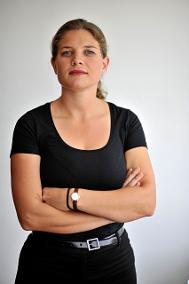 Corien Herweijer
Born and raised in The Netherlands in a time that 'the sky was the limit' and there was never shortage of anything, Corien Heweijer was from a very young age used to major privileges. Desiring to walk off the broad path, Corien expanded her horizon to Africa by the age of 18 as she travelled through South Africa for a year, before starting her education back in The Netherlands.
By the age of 24, armed with a Masters of Science in Business Administration from one of the top European Business Schools, and a healthy dose of adventure, Corien set out on a rather unusual career path. During a time when Kenya was suffering from the 2008 post-election violence - which found most foreigners fleeing back to their home countries - Corien accepted a job offer in Nairobi as a business consultant.
Trusting on her instincts and determination to make things work, Corien ventured into the African continent with a lot of passion and excitement for the economic opportunities at hand. Plunging into the deep and learning how to swim, that's how she would describe her experience. There was no need for looking back; she found a second home in Kenya.
Since 2008 she has been working in Kenya in various positions, including her work as Marketing & Operations Manager for Eagle Eye Laser Centre, where she contributed to major milestones for the company including:
Managed 3 operational expansions within the first year
Secured Kshs 30Million investment from foreign venture capital company
Increased monthly turnover by fivefold in a period of 2 years
Corien is currently pursuing a career as a Marketing & Sales Manager for a group of companies, active in different industries and countries in East Africa, including Kenya, South Sudan, Tanzania. In her second month in her new position, she achieved gross sales of over USD1 million! Her key ingredients for success in her career: Passion, commitment and integrity.
Being a fond believer of giving back to society, Corien volunteers in several programs in her local church, in international youth politics, and engages young scholars in mentoring.
Corien's ambitions are to be a change-maker in society – success comes from hard work, there are no shortcuts. Through her work, Corien hopes to contribute to sustainable economic development by growing businesses in the African continent.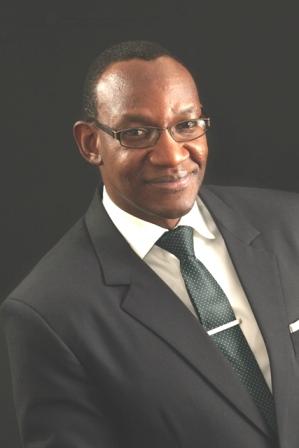 Derek Bbanga
Derek believes that it is not enough just to be able to do your job; the majority of people decide whether they'll do business with someone within seconds of the initial meeting; first impressions count and impact your bottom line. He speaks and trains on business etiquette, soft skills, personal branding, deportment and body language, professional image and dress, and persuasive communication and presentation skills.

He is an experienced trainer and speaker and has worked with everyone from senior executives and managers to professionals and students. Some of his clients include Safaricom, British American, Tribe Hotel, Safarilink, CFC Stanbic, National Museums of Kenya, PricewaterhouseCoopers, Strathmore University and Toyota East Africa.

Derek has a background in finance and communications. He has over 12 years corporate experience in finance and communications working in the United States and France. He worked for the financial services firm Bloomberg in New York, the EDHEC Risk Institute in France and was a senior consultant for the U.K. based strategic communications firm Africapractice. He is a Chapter Director with the international networking organization BNI and a member of the Nairobi Toastmasters. He has a liberal arts degree in politics from the U.S. and he studied for an MBA at the Helsinki School of Economics.

Derek discovered a knack for being 'on show' in front of people early on in life while performing in plays at the age of seven. It is this ability that led him to setting up Public Image in Kenya together with his partners to teach soft skills, people skills, communication skills and how to portray a good professional image.

Derek is a regular contributor to magazines, television and radio on etiquette, communication, image and style. Derek believes that everyone from corporate CEOs' to business professionals to young men and women need to present themselves with polish and professionalism and that etiquette and the right image can give you the edge over the competition. He is increasingly in demand as a speaker at businesses, conferences and schools. His work with Public Image has also led to him emceeing and moderating corporate and business events.

Derek is a speaker at seminars, company retreats, staff functions, team building sessions and company wellness days. He is also available to emcee and moderate corporate and business events and doing voice-overs for commercials and documentaries

For more information on his company Public Image, kindly click here on publicimageafrica.com and follow his blog at publicimageafrica.blogspot.com and on twitter at derekbbanga.
Recent press articles are available by clicking here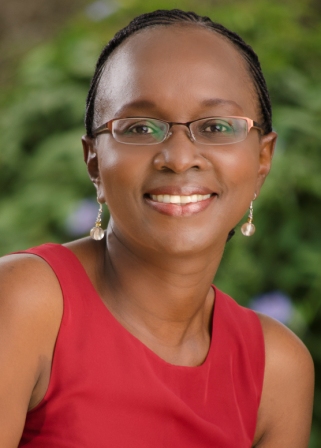 Mercy W Nderitu, LLB Nairobi, LLM (Widener), Dip Law, CPS(K)
Mercy is highly skilled lawyer and company secretary with over 22 years' experience having started her career as an Assistant Lecturer at the Faculty of Law University of Nairobi. At the same time she ventured into private legal practice in Nairobi where she undertook criminal, civil litigation and general family practice matters for a period of three years.
Mercy obtained a rich and varied experience as in-house counsel and part of senior management in the oil industry working in various roles in Esso Kenya Limited and Mobil Oil Kenya Ltd for ten years. Her accomplishments here included cutting edge advise that led to the opening of fast food outlets in service stations a first then in Kenya, drafting and review of international supply and trading agreements, joint venture agreements in the petroleum sector, alongside being a trustee of the company's Pension Fund. She then transitioned to the manufacturing and mining industry, where at Bamburi Cement Ltd over a period of five years she undertook various roles in legal, corporate communications, and stakeholder relationship management.
In this stint of her career, she was a member of a global team involved in the drafting of a complex legal agreement between the parent company and a Chinese company that was to be contracted to build a new cement manufacturing plant in Western Uganda amongst other numerous commercial agreements. In addition, she ensured compliance with legal and regulatory guidelines for the publicly listed company together with providing legal advice on a broad range of commercial matters relating to mining, production, human resources, property and trade. Mercy also provided leadership in streamlining the corporate stakeholder management agenda by entrenching appropriate stakeholder management tools. She created the first ever company stakeholder matrix and a manual that was a blueprint for the handling of stakeholder relations. This was in addition to managing corporate communications, corporate events and media engagements.
She has extensive Company Secretarial practice experience in both public and private companies and is currently a private legal practitioner in Nairobi providing commercial legal solutions to companies, co-operatives, SME's and individuals.
Mercy is a member of the Law Society of Kenya, the Institute of Certified Public Secretaries, Federation of Women Lawyers (FIDA), Mavuno Church, Parklands Sports Club and Machakos Golf Club.
Contacts
P O Box 29583-00100 Nairobi
Tel: +254722516537, +254786516537
Email: mercynderitu@ymail.com, nderituassociates@gmail.com
Twitter @mercyndiritu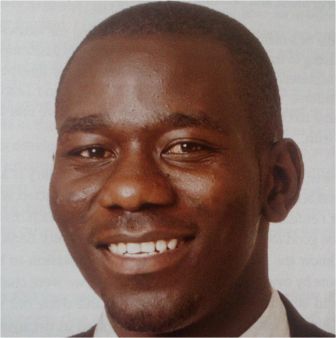 Nyamawih Samson Charo
Nyamawih Charo is the Director, Department of Trade and Cooperative Development, County Government of Kwale in Kenya. He is
a recipient of the British Counsel Chevening Scholarship 2014, and studied for a Masters Degree in International Money and Banking at the University of Bath, United Kingdom. He holds a
BSc. (Economics & Statistics) from
Egerton University (Top Ten) 2012 and was the
Top Student KCSE, Kwale County 2006.
Nyamawih first joined Equity Bank in 2007 through the Equity Bank Pre-University Mentorship & Leadership Program, having emerged top student Kwale District in the Kenya Certificate of Secondary Education (KCSE) class of 2006. His ability to quickly learn and grasp things saw him seize several opportunities in all bank operations; front office, back office, clearing, stores, shared services, stores management and custodial department. His flexibility and willingness to help others became handy and in less than six months, became an Assistant Branch Technical Field Officer.
Owing to his passion for visionary, transformational and flexible leadership, he became head-boy at his primary school, laboratory prefect in secondary school. In college he was Chairperson of the Egerton University Economics Students Association, President of Egerton University Model United Nations (Egerton Chapter), and Chairperson Kinango University Grandaunts Association. He always unites, entertains and challenges his peers to walk beyond their comfort zones.
Nyamawih has spoken to over 70 high schools as a mentoring champion with the AKAD Education Group - Africa (www.akadeducationafrica.com), Equity Group Foundation (http://equitygroupfoundation.com/), Kenya Keys (http://kenyakeys.org), and Undugu Mentorship Initiative. He enjoys playing volleyball, scrabble, physical fitness, debating, traveling, training and coaching. He has a keen interest in quality education and as he seeks to further his Studies in the field of Econometrics, Applied Statistics and Research and Development. Inspiration: "With no vision, Death prevails".
Nyamawih S. Charo has worked with The Equity Bank Group in the Treasury and Trade Finance Departments and is currently the Director of Trade,
County of Kwale, Kenya.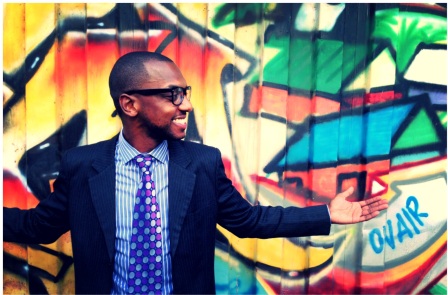 Jabari Smith
With the mission of "uplifting and inspiring lives across the GLOBE" fueling his journey, Jabari Smith strongly believes that has answered his calling and is living out his purpose.
As a proud native of New Orleans, Louisiana, USA, the 28-year-old Owner & Chief Orator of JABARI INSPIRES: Motivational Speaking & Global Citizenship Consulting (www.jabarinspires.com) is not only passionate about undertaking experiences that push him beyond his comfort zone, but also about empowering others to do the same.
With a wealth of unique experiences under his belt, including living & teaching in Japan for two years as a participant in the Japan Exchange & Teaching (JET) Programme and helping to re-elect President Barack Obama as a 2012 Organizing For America (OFA) Field Organizer & Youth Outreach Coordinator, this Howard University (Washington, DC) Broadcast Journalism honors-graduate has never shied away from chasing his dreams relentlessly.
A self-proclaimed life-long learner, Jabari received entrepreneurship training from the Kaufman Foundation's FastTrac NewVenture New York City-based program in 2010. He has in turn used that training to not only pursue his personal business endeavors, but to also empower other young entrepreneurs as evidenced by his work with YouthBiz, Inc. in Denver, Colorado leading the organization's Aspiring Entrepreneurs in-school program and assisting high school students in launching their own businesses.
Having traveled to 19 countries thus far, Jabari re-located to Nairobi in June of 2013 as a member of The Amani Institute's founding class where he undertook Advanced Social Entrepreneurship & Social Innovation studies. Upon deciding to extend his stay in Kenya beyond an initial two-month plan, Jabari stepped into the role of Chief Operations Officer of Africa Community Development Media (ACDM) – a media house geared toward uplifting underserved communities and boasting Safari Africa Radio and the upcoming Safari Africa TV platforms. Excited and grateful to be working with AKAD Education Africa, Jabari has no doubt that the BEST is yet to come…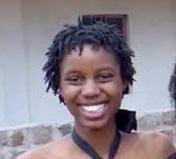 Mercy Kamau, BSc. Nursing and Public health
Mercy Kamau is co-founder of Angaza and Career Connect Network, an organization that works with the youth in career and life skills development, as well as outdoor and recreation; bringing together fun and excellence in life and careers. She is a passionate, ambitious and highly motivated young lady with a vision to create an enabling environment for the youth she interacts with.
Mercy has worked as a volunteer with the President's Award Scheme Kenya (PA) since year 2000 and represented Kenya as a Gold Award delegate in Mauritius in 2008. She is involved in assessing outdoor and recreation activities and skill development with the President's Award.
Mercy joined Kenyatta University and obtained a Bachelor of Science Degree (BSc.) in Nursing and Public health, excelling and graduating in year 2009. She is an Alumnus of Moi Girls School Nairobi where she excelled academically, as well as being a member of the St. John Ambulance- First Aid Club and Presidents Award Scheme Kenya.
Mercy currently works at the Aga Khan University Hospital Cardiac Unit and is seeking to pursue further studies in Cardiac Nursing.
For further information on Career Connect Network, kindly visit www.careerconnectafrica.com or on Facebook: Career Connect Africa. For information o the President's Award, visit www.presidentsaward.or.ke
Email: mercy@careerconnectafrica.com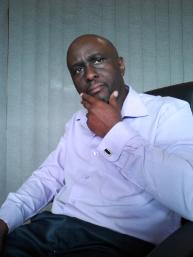 Martin Khamala
Mr. Martin Khamala, is a Multimedia Specialist with extensive experience in animation production.
While a Civil Engineering graduate from the University of Nairobi, he co-founded and spent much of his professional career as the Director of Animation at Mank and Tank limited - a Multimedia and Animation practice. Over the last 20 year's he helped the practice establish an animation studio, a college of digital and visual arts and an interactive media development lab.
Apart from running daily operations at Mank and Tank, he is responsible for implementing technology and the ideation of new products. His most recent interest revolves around the development of digital content platforms suited to virtual learning.
Martin presently lecturers at the Technical University of Kenya. He was also recently a nominated finalist at "The Next Big Thing" and "Pivot East", media events that bring persons with innovative ideas and together with investors.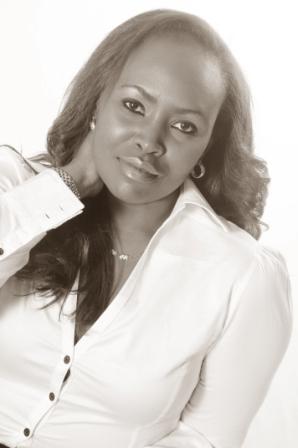 "Average Is not good enough!"

Caroline's personal life mantra stems from words she grew up with in school and at home. In whatever you do, do more than is expected, do it better than expected. We live in a world where "average seems to be an acceptable standard – it isn't and it shouldn't be. We can't create a bigger and better world if we are in any way content with "okey". We must add value to everything we do – it is required and demanded of us all.
That need to raise above average is what makes Caroline a formidable media personality, an attention grabbing radio host, a sort after communicator for brands across Kenya and a captivating speaker to schools and young women.


Caroline has hosted the Big Breakfast on Kiss 100 for ten years, commands massive revenue in the advertising industry and when one needs to be heard and noticed, there's no better place it do so that on her morning radio show.
Caroline also writes a weekly column for The STAR newspaper where she looks into our world and sometimes at her own and gives everyone something to think about every Monday. Her style is witty, hard-hitting but above all true to our times and the moment.


Her love and passion for girls and women is no secret. She believes she was given and told she needed to excel- a good education, and solid foundation in work and prayer, through her schooling years to make her into the person she is today. Her mission is to be able to "

pay it forward

" and pass on that torch to other students and most importantly girls and young women.
That said, Caroline believes she's a work in progress and admits she's still learning and is loving every minute of the journey." I've only just began, it took me awhile to find my purpose but now that I have, I feel reborn. It's time to step out and add value to the lives of the people I meet and to the world I live in".

Rev. Dr. Julius Weche
Rev. Dr. Weche is Founder and CEO of Akad Education Group – Africa, a consulting organisation that provides mentorship and value based leadership training to youth for academic and career success, targeting upper primary, high school and college youth.
In mentoring youth for success, he has the opportunity to regularly interact with society's "movers and shakers" within Africa and abroad – who in turn, engage with and can create opportunities for his mentees. This has included being invited as Keynote Speaker to Harvard Business School, Massachusetts Institute of Technology (MIT) and HEC Paris, France. He is an Author, and respected leader in his community, church, and is the Education Secretary in a political party, Narc Kenya.

As Founder of AKAD Africa, the organisation is having a great impact in redefining the higher education sector within the African continent. It has successfully positioned gifted mentees from financially challenged backgrounds to favourably compete with the best international students in world class universities, positioning them to thrive and succeed locally and internationally in the emerging fast-paced global economy. Mentoring themes include "Mentoring Future Engineers" with Kenya Power and KenGen, and "Mentoring Future Leaders" with Bidco Africa, Dr. Vimal Shah and Dr. Angela Gichaga, as well as engaging with other willing corporates, such as KCB Group, Davis & Shirtliff, etc.

Dr Weche has been Corporate Social Responsibility (CSR) Lecturer at Inoorero University, MBA program, with CSR work as Executive Director for the Jebii Kilimo Foundation, One Kenya Foundation, Head of Mentorship for Africa 2.0 – Kenya and Waali Country Manager–Kenya. He was previously Managing Director, Leruo Services (Pty) Ltd in Botswana, South Africa, CPD Manager, Kenya Institute of Management (KIM) and Assistant Complex Manager at the Agricultural Development Corporation (ADC), Kenya. He has enjoyed working worldwide; from the United States of America to China and several African countries; Botswana, Kenya, Tanzania, Southern Sudan, South Africa, Uganda, Zambia and Zimbabwe with travel to Nigeria and Ethiopia.

Rev. Dr. Weche is currently a PhD in Leadership & Management candidate at the Management University of Africa – MUA. He holds a Master's degree in Business Administration (MBA) from DeMontfort University (UK), Veterinary Medicine degree from the University of Nairobi with graduate studies in Dispute Resolution (UMass, Boston), Negotiation (PON - Harvard Law School), Governance (NIST), Financial Management (Strayer University, USA) Mediation certificate (MMS, Boston). He is ordained by the ACK Church. He is a published author of "Conflict and Deception in Relationships and Marriage", published on Amazon.com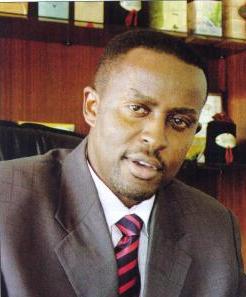 Dr. Caesar Mwangi PhD, MBA, BA, CPA (K)

Dr Mwangi is a graduate of the University of Johannesburg - PhD. in Organizational Performance and Change Management (2004). He is also a graduate of the University of the Witwatersrand - Wits Business School in Johannesburg where he obtained an MBA in 1995 and the University of Nairobi, where he obtained a BA in Economics in 1988. Dr Mwangi is also a Certified Public Accountant.

His career spanning a period of 25 years has been varied and enriching in terms of Management and Leadership experience. He was recently the Managing Director of Sasini Ltd, a publicly listed Agribusiness involved in the growing processing and marketing of Tea, Coffee and Dairy Products in Kenya.

In the past he has worked as: Associate Director with the Consultative Group in International Agricultural Research (CGIAR), he also founded and worked as Managing Director of Maisha Consulting based in Johannesburg (1997-2004), Finance Director with the Independent Mediation Service of South Africa (1995-1997), Business strategy Consultant with Deloitte and Touche in Johannesburg (1994-1995), Business Consultant with Deloitte and Touche in Nairobi (1990-93) and External Auditor with Coopers and Lybrand in Nairobi (1984-85 & 88-90).

He is also a visiting lecturer at the Strathmore Business School and served as the first Interim Director of the University's Centre for Corporate Governance and also served on the Advisory Board at the Centre for Research on Organizations, Work and Family (CROWF) at the Business School. He also serves as a part time facilitator with Family Network International, whose mission is to strengthen marriages and families.

He has great interest in the issues related to value based leadership, organizational effectiveness, people effectiveness and the family as the backbone of society.

He considers his most important role in life as that of Husband to his Wife Anne and father of the children they have been blessed with in their family.

Ilham Amin Ali
Ilham Ali is a graduate of Egerton University, where she studied Clothing, Textile and Interior design. She has previously studied Engineering in Turkey. She is the founder and chair person of the Designers Club in Egerton University, Vice chairperson dissemination Red Cross society Egerton chapter 2011-2012, Top 5 student UCE Mbale district 2005 and Vice chair person Uganda Redcross Society Hamdan Chapter 2003-2004.
She is fluent in Arabic, Turkish, Swahili and English and has great oratory skills. She is time conscious, focused, self driven, a team player and shows great creativity and originality. Her interests are in motivational speaking, traveling and working with children.

Her future goals are to work with the United Nations, build world class education facilities that provide the best education from primary to tertiary institutions in Africa and own a top design firm that offers excellent decor services as well as designer attires for affordable prices in Kenya.

Ilham is working towards participating with the Akad Africa students that visit Harvard Business School in February 2012. She has participated in Akad Africa Careers activities in Mombasa, including the Africa 2.0 Leadership Symposium at which Presidents Obassanjo (Nigeria) and Kuffor (Ghana) attended. She has participated in Akad Africa Careers and mentorship talks in schools and on live radio, Baraka FM with the Undugu Mentorship Initiative with Alphonse Oladipo, Reuben Shuma and Dr. Weche
Email: ilham.amin90@gmail.com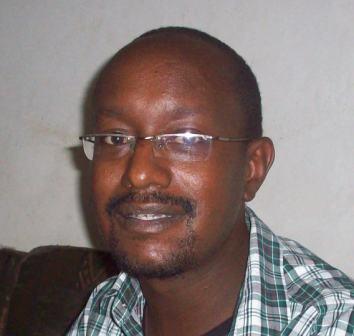 Dr. Muiruri Gichuiya


Dr. Muiruri Gichuiya holds a Bachelor of Pharmacy degree from J.S.S College of Pharmacy, Ooty, South India and, a Post Graduate Diploma in Marketing from the Chartered Institute of Marketing (C.I.M)(U.K).
He has also undertaken negotiating skills training in Johannesburg, South Africa with Scott Work International. He is currently studying for a diploma in Theology and Bible Doctrine at the Thika Road Baptist Church, Nairobi.
Dr. Muiruri is registered as a pharmacist with the Pharmacy and Poisons Board and is an active member of the Pharmaceutical Society of Kenya. He has worked locally in the pharmaceutical field as a sales and marketing manager, as a regional sales manager responsible for Southern and East Africa and as a drug registration consultant.
He has avid interests in agriculture, real estate and emerging trends in the internet.
Email: muirurig@yahoo.com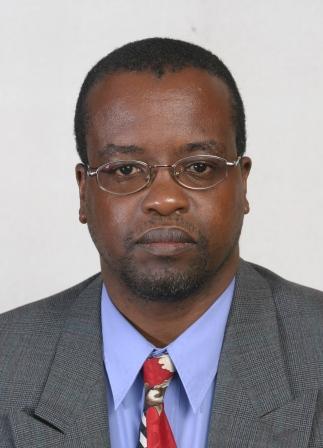 Eng. Maina Muriuki
B.Sc (E.Eng),RE., MIEK.,
Engineer Maina Muriuki trained as an Electrical and Electronics Engineer at the University of Nairobi and has been a consulting electrical engineer for the last 5 years as a director of Bezalel Engineering Consultants Limited.
Previously he had worked for almost 15years as a Power Distribution Systems Design Engineer for the Kenya Power & Lighting Company after a short one year stint at the Ministry of Public Works. He has been involved in the engineering of numerous power projects and continues to design and implement electrical installations of premises and to be involved in rural electrification and power distribution projects.
Maina has a desire to see the youth mentored for their success, particularly young men, training them to handle life successfully God's way. He has been involved in bible study groups, mens ministries and home fellowship groups.
He is also believes that families are the foundational and primary institutions for training and building societies, communities and nations and is married to Lucy and they currently have 4 children - Nyambura, Wanjiru, Mucai and Kanguru.
Work Experience:
Currently Senior Lecturer in the Department of Ophthalmology, University of Nairobi. Previously worked in Johns Hopkins University School of Public Health as a Senior Research Program coordinator. Prior to that was the Director of Kikuyu Eye Unit, the busiest eye hospital in East Africa.

Family

Married with two sons, I consider this my primary mission field although I also enjoy speaking to younger people to share my life and faith.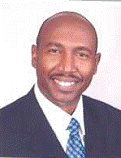 Kinyua M'Mbijjewe
Food & Agriculture

Kinyua M'Mbijjewe is the former Head of Corporate Affairs for Africa, Middle East at Syngenta. He has more than 20 years of experience in the food and agriculture industry in Africa.
At Syngenta, Kinyua is responsible for liaising with governments and various public constituencies to foster understanding of Syngenta's agricultural products and technologies. He also seeks to strengthen Syngenta's development partnerships in Africa. Kinyua works with a wide range of public and private organizations to enhance farmer productivity and commercial viability to spur rural prosperity and economic growth. He has a keen interest in finding innovative ways to support youth engagement in agribusiness.

He previously served as Monsanto's Corporate Affairs Lead in Africa. fostering the understanding of Monsanto's agricultural products and technology, particularly modern biotechnology, across key African countries. Mr. M'Mbijjewe was also responsible for Monsanto's development partnerships in Africa, enhancing farmer's productivity and commercial viability. He was with Monsanto for 11 years.

Prior to joining Monsanto his academic and career background was in the food industry. He is passionate about the need to enhance agricultural productivity across Africa for food security and increased income, through the use of enabling technologies, accessible markets and the promotion of a conducive policy and regulatory environment.
He is married with two children and has a passion for farming.

Samson Aketch
Pilot & Aeronautical Engineer
1992 Aircraft maintenance engineer's license Kenya.
2002 Aircraft maintenance engineer license Tanzania
PT6A Engines Montreal Canada
PW 100 series Canada
BE 1900 and BE200 S.Africa
C208 S.Africa
Aircraft Type license PT6A,PW100,BE200,BE1900
2007-2010 Director Kenya Aeronautical college training Aeronautical engineering.
Total experience 24 years working in aviation industry as aircraft engineer both local and international.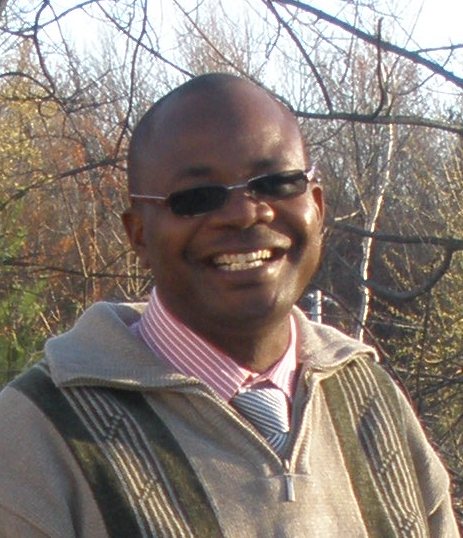 Adet Kachi, BSc, MBA, PhD (candidate)

Mr. Kachi is the Chief Executive Officer of YEHU Microfinance Trust from August 2006 and has accumulated broad and in-depth experience of 10 years in small and medium loan portfolio management with specialized emphasis in micro finance.

Mr. Kachi is currently pursuing a PhD degree in Business Administration at the Jomo Kenyatta University of Agriculture and Technology and studied Strategic Leadership at Harvard Business School in Boston, Massachusetts, USA.

Mr. Kachi holds a Masters of Business Administration (MBA) degree from De Montfort University (UK) with a dissertation on Micro finance. He also holds a Bachelor of Science (BSc) degree in Range Management, Diploma in Business Management and a partial Certified Public Accountant qualification. He also holds a Diploma in SMEs and Development awarded by Galilee College, Israel. He has completed various Microfinance trainings and conferences through UNITUS in South Africa, India, Tanzania and Kenya with specialist Microfinance computer packages trainings to further sharpen the embedded his competencies.

Mr. Kachi has empirical and theoretical hands on experience on Human Resource, Financial and Risk Management as well as Corporate Management. The experience is founded on broad educational skills that include working as the General Manager, Women's Finance House (WFHB) in Botswana and as Branch Manager, Agricultural Finance Corporation (Kenya). He has given several effective presentations on governance and financial management within the Not- For- Profit institutions.

Mr. Kachi loves to train and teach, and is a part time MBA lecturer in Business Administration at the Jomo Kenyatta University of Agriculture and Technology. His subjects include Corporate Governance and Change Management, Research Methodology and Principles of Management for undergraduate students. As a part time lecturer at Kenya Methodist University, he teaches the MBA class in Strategic Management, Entrepreneurship Strategies and Business Models as well as the undergraduates in Business Planning and various Entrepreneurship units. He is also a lecturer with the Kenya Institute of Management (KIM). His students have consistently realized 100 per cent pass rate. He has also been a National Examiner with the Kenya National Examination Council (KNEC)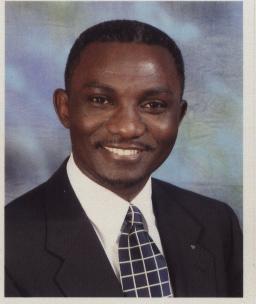 Dr. Stanley Mukolwe, BVM, MS, PhD
Education Back Ground

1. Bachelor of Veterinary Medicine University of Nairobi, 1984
2. Masters in Veterinary Parasitology, Oklahoma State University, 1987
3. Ph.D. Veterinary Parasitology, Oklahoma State University, 1991

Exposure and Experience.


2 years experience teaching Veterinary students at Oklahoma State University, USA

Over 30 years of Training by the Navigators Kenya and Navigators International in one-on-one discipleship, biblical principles of parenting and interpersonal relationships

Ten years of experience teaching Biblical Principles of parenting in Africa and the USA

Ten years of coaching and developing young adults to reach their potential

Dr. Mukolwe has been involved in restoring numerous families in relationship crisis and conflict. He is a highly sought after speakers on issues of marriage and the family.

Co-author of Study Guide on Biblical Principles of Parenting

Currently working on second book

Present job positions:
a. National Director for Navigators Kenya
b. Director for Navigators Church Ministries in Africa
c. Board member of the Grace Community International of Houston Texas
Email: smukolwe@navigators.co.ke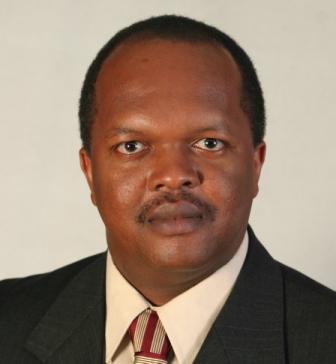 Dr. Steve Gichuhi,
MBChB, M.Med, MBA, ICO, FEACO
Qualification

Institution

PhD (Opthalmology)

MSc (Epidemiology)

University of London

(London School of Hygiene & Tropical Medicine)

MBA

University of Leicester

M.Med (Ophthalmology)

University of Nairobi

MBChB

University of Nairobi

ICO

International Council of Ophthalmology

FEACO

Fellow of the Eastern African College of Ophthalmologists