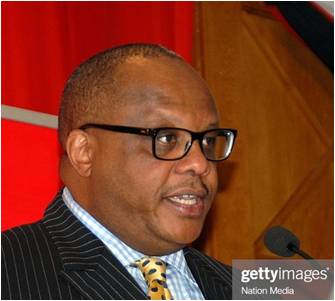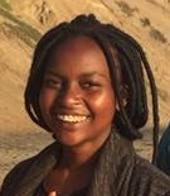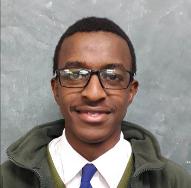 Theme:
Entrepreneurial Leadership
This annual event was held on Sat 30th November 2019

Location: Bidco Auditorium, Bidco Africa, Thika Town
Target: Upper Primary, High School & College Youth
Guest Speakers
Dr. Vimal Shah - Chairman, BIDCO Group

Aby Agina - Standard Media Group, KTN
Alex Mbugua - CEO, QED Solutions

Roseanne Wanjiku - Entrepreneur
Christie Weche - MC & Moderator

BIDCO Senior Management
Rev. Dr. Julius Weche - AKAD
What is leadership, and why Entrepreneurial Leadership?
A simple leadership definition is the art of motivating people to act towards achieving a vision or goal through impacting and inspiring others.
Ideas are communicated in a manner that engages listeners and motivates them to act, as the leader inspires and directs actions based on his/her combined personality and leadership skills.

Youth need to learn how to personally lead themselves before leading others. One of Africa's greatest entrepreneurs is none other than Dr. Vimal Shah, who with his family, have created the highly successful BIDCO brand - celebrated for their effective Business Leadership. Demonstrated in BIDCO Africa's organisational performance and results; from higher management, stakeholder satisfaction and bottom line profit with turnovers of USD 500 million per year.
Our target as AKAD is to help prepare the next 100 Dr. Vimal Shah's from our youth in the next 10 years, as seen in the testimonials below.
23rd May 2018
Hello all,
It's with great humility that I share some good news with the AKAD family. I have been granted an opportunity at a full scholarship to study for an MSc in Actuarial Management at the Cass Business School in London (arguably the best Actuarial School in the world).

The scholarship is provided by the Insurance Regulatory Authority, usually awarded to 5 people each year.

I'd like to thank Daktari and other mentors who have pushed and encouraged me to rise to my potential and aspire to achieve the highest of standards.
God bless!

Dear sir,

I am a student at Kenyatta university, pursuing a degree in bachelor of arts (gender and development studies).
I would also like to express my deepest appreciation to you for the invitation to one of your seminars. It was a wake up call for me from my comfort zone. I learnt a lot from the talks, not only were they an inspiration but also a correction of my past mistakes.
The day was a success to me especially since I learned how to brand myself and how to handle challenges. Being part of a group with the same mindset i got challenged to set higher goals.
The seminar also provided a platform of networking to me. I am very grateful for the initiative AKAD has taken to mentor and expose us as youths. It is not a waste of time rather it is a value addition to the future leaders. I look forward to invitations in such forums and seminars.
Yours Truly, Juliet .
Public Transport Logistics:
Nairobi - Thika
Transport logistics are by meeting in CBD Nairobi: At the Hilton Hotel side of Kencom Bus Stop, BATA shop a 6:30am - 6:45am. Once a group of 13 participants are together, a designated mentee leader leads these to a 14 seater matatu, driving directly to BIDCO, Thika - drive time estimated as one hour.
Fare Cost is 100/- per passenger paid on seating.

Return was the same way after the event, at 100/-
MAP LOCATION TO BIDCO, THIKA, KENYA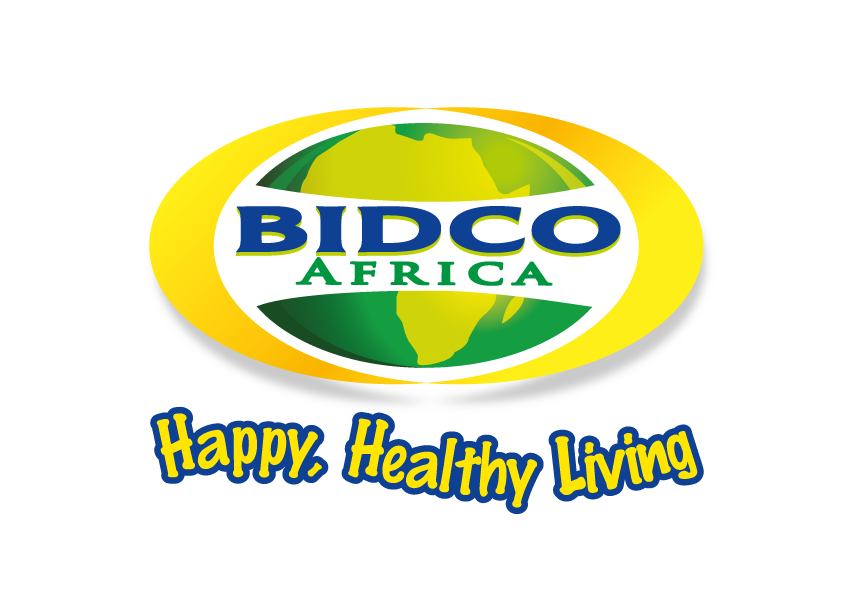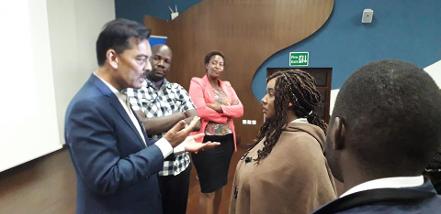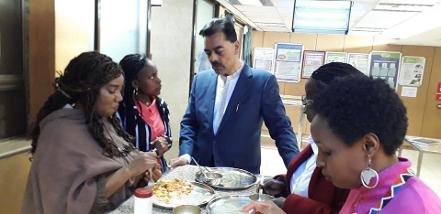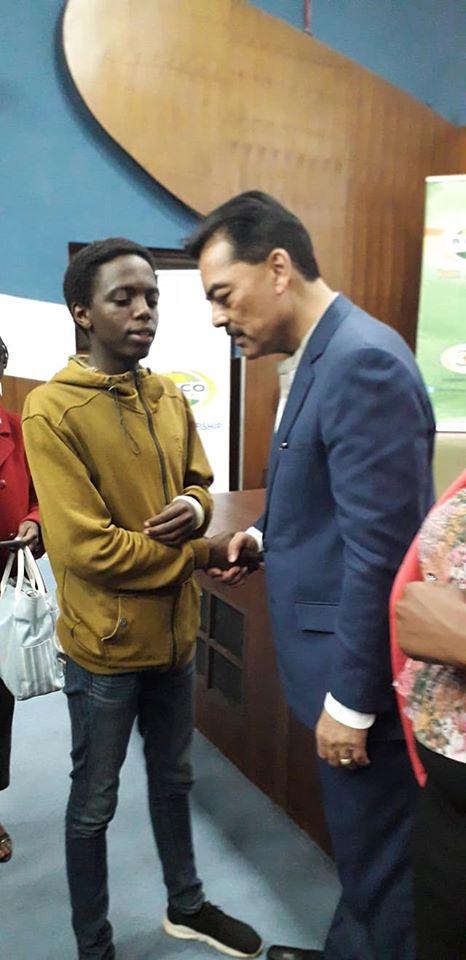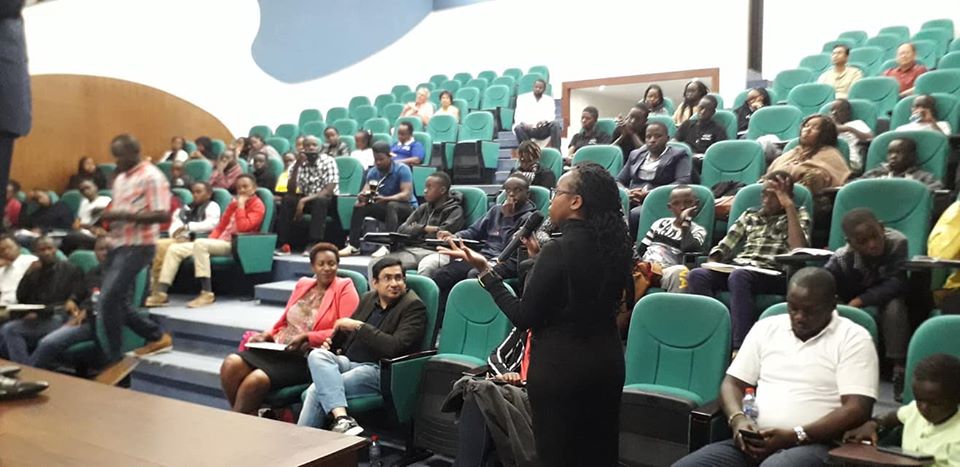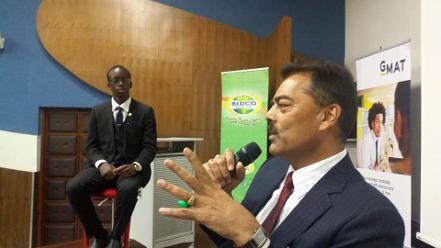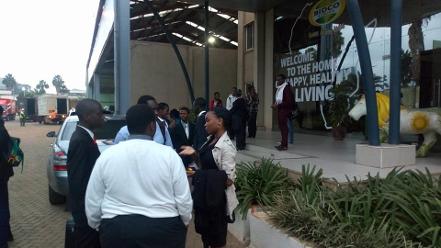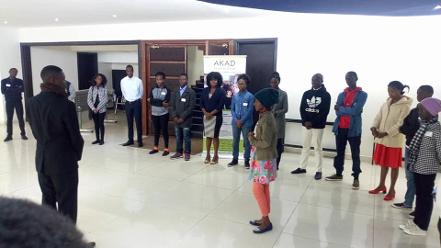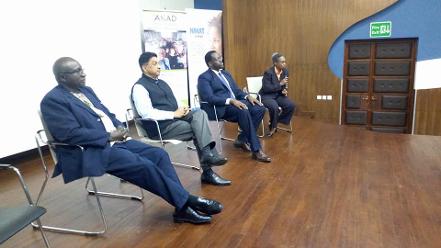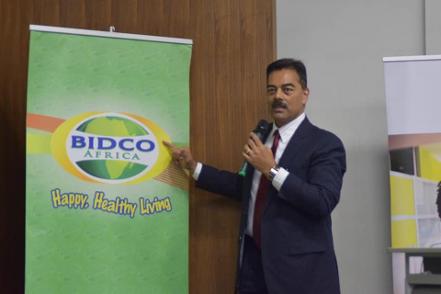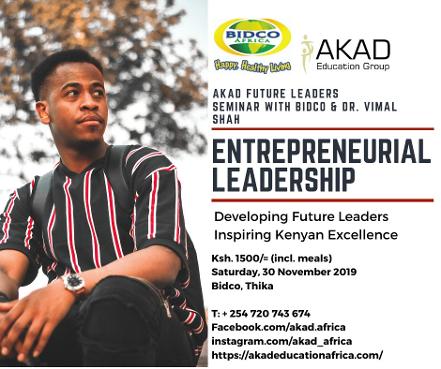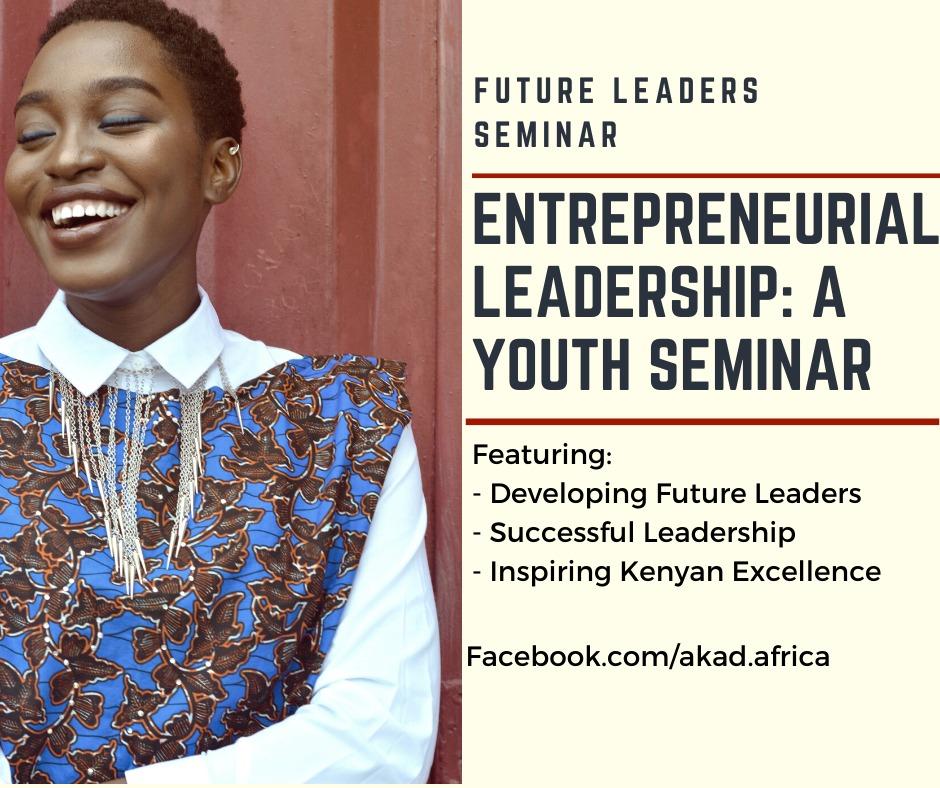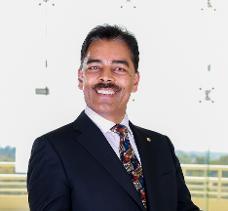 Dr. Vimal Shah
Dr. Vimal Shah serves as the Chairman of BIDCO Oil Refineries Limited and BIDCO Group. He has been the Chairman of Kenya Private Sector Alliance since April 2013 and serves as Chairman of the Board of Kenya Association of Manufacturers in Kenya. He serves as Vice Chairman of lobby at Kenya Private Sector Alliance and is the Chancellor of Jaramogi Oginga Odinga University, Kenya.

His Honours and awards include Chief of the Order of the Burning Spear (C.B.S) from The President Of Kenya, December 2011; Moran of the Order of the Burning Spear (M.B.S) by The President Of Kenya in December 2006, CEO of the YEAR by The Kenya Institute of Management ( Company of the Year Awards), October 2006; Fellow of the Kenya Institute of Management, Kenya Institute of Management in October 2014, Fellow of the Institute Of Certified Public Secretaries of Kenya from the Institute Of Certified Public Secretaries of Kenya, February 2015; Fellow and Warrior, Marketing Society of Kenya in April 2012.
As a Leader, he has been Chairman of the East African Business Council, 2013 – 2014, Chairman, Kenya Private Sector Allaince (KEPSA) 2013 – 2015, Vice Chairman at KEPSA from 2011 to 2013, Chairman, Kenya Association of Manufacturers, 2008 – 2010, held various posts at Kenya Association of Manufacturers for 17 years before becoming Chairman, held various posts with the Oshwal Education & Relief Board (East Africa) 1981 – 2006, Trustee, Oshwal Youth League Nairobi Kenya, 1999 – 2009; Advisory Board Member, Tony Elumelu Foundation, 2011 to date, March 2016; International Advisory Board Member, Mauritius Board of Investment 2011 – 2015.
His leadership in Education is as Chancellor, Jaramogi Oginga Odinga University, Board Member, United States International University - Africa 2009 – Present, Board Member, Management University of Africa 2012 – Present, Board Member, Technical University of Kenya (TUK) 2010 – 2013.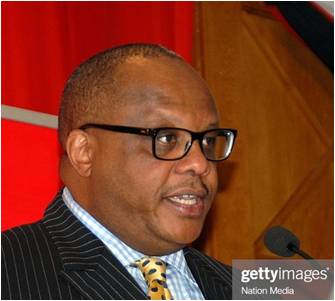 Alex Wainaina Mbugua
Alex is the Executive Chairman and Founder of QED Solutions Ltd. QED is a reseller of cutting edge and niche business management solutions in Kenya and the East Africa region. QED has an impressive portfolio of solutions focusing on eProcurement, Financial Management and Agribusiness that have been successfully implemented in many companies in the region in a wide variety of industries.
Previously, Alex was CFO of Kenya Airways Ltd for 8 years. Prior to that, Alex worked in South Africa first as a BPO consultant with PricewaterhouseCoopers and then as CFO for the largest gold mining company at the time, AngloGold Ashanti. In all his roles, Alex was keen to learn more about improving businesses processes and outcomes with technology.
Alex in as Harvard Alumnus having obtained his Advanced Management Program (AMP) certification from Harvard Business School in 2012. Alex also graduated in 2002 with a joint MBA from NYU and Wits Business School of South Africa. Alex is also a Certified Public Accountant (CPA) having attained his CPA certification in 1989 while working for his first employer KPMG in Nairobi Kenya.
QED value adding services include consulting, training, due diligence and procurement audits. www.qedsolutions.co.ke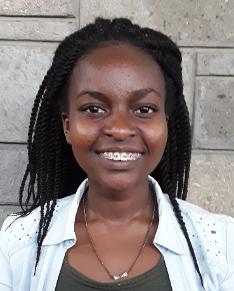 MC & Panel Moderator: Christie Weche
Christie is a 2019 KCSE candidate at Loreto Convent Valley Road, Nairobi, Kenya. She has been a Senior Prefect and Corporal of Administration of the St. John Ambulance Club. She is a Leangap 2018 alumni (San Francisco, California, USA) and Co- Founder of Acumeal startup company as well as a Peer Mentor at the AKAD Education Group – Africa.

Christie attended Leangap at the age of 15 years, an entrepreneurship summer program were she met a team of like-minded passionate high school entrepreneurs from around the world and together co-founded a startup named AcuMeal. The webapp uses revolutionary technologies to create nutritionist-backed meal plans suited to one's nutritional needs, taste preferences, likes and dislikes. She mainly focuses on AcuMeal's Marketing, Sales and Customer Relations.
Christie's interest in law as a potential career led to her to intern at Chibanda Makgalemele and Co, a law firm in Gaborone, Botswana as well as Munyao Kayugira and Co. Advocates in Nairobi, Kenya. She was able to gain hands on experience on the ins and outs of being in the legal field.
Christie has been passionate about giving back to the community, beginning as a Brand Ambassador for the Inua Dada Initiative, chaired by Kenya's First Lady, Margaret Kenyatta. This empowers the girl child and she has led in being a Production Assistant for Public Service Announcements (PSA's) that were aired on Citizen TV. She currently is involved in a program with Mirror of Hope C.B.O whereby a team of her passionate schoolmates help to improve the English speaking and writing skills of primary level students, using interactive methods like music, dance and art to impact students.
As a 10 year old at Bellevue Primary School and passionate about the arts, she spearheaded the revival of dormant clubs, such as the Journalism Club. She led the introduction of new extra-curricular activities leading to the school's first participation at the Kenya National Drama and Music Festivals, where they participated in the finals in Meru town. She was recognized for this and shortlisted as top 5 out of 80 candidates for a full-scholarship at the International School of Kenya (ISK).
Christie has been a peer mentor at AKAD Africa since 2015. Through this platform, she has been able to lead sessions in First Aid, Disaster Preparation and Team-Building skills with Corporate organisations that have included BIDCO Africa, Kenya Power, LEWA Wildlife Conservancy (Isiolo, Kenya) and several others.
Email:christieww@gmail.com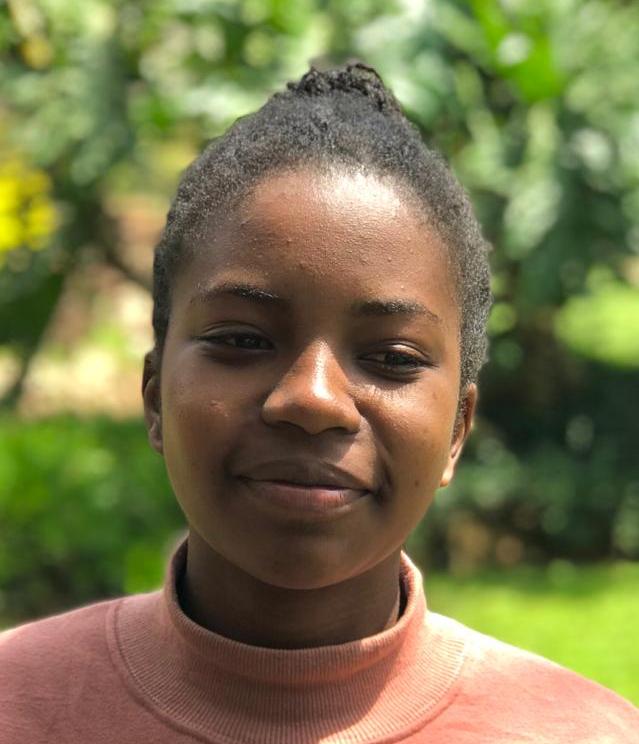 Joan Nekoye
Joan was the best 2018 KCSE student in Western Kenya and among the best in Kenya after scoring an "A" , and has been offered a full scholarship to study Computer Science and Informatics at Strathmore University.
She is an associate and a scholar of the Equity Group Foundation where she mentors Wings To Fly scholars and has recently been an intern with Equity Leadership Program where she served as a Customer Relationship Officer for Equity Bank Limited, Ongata Rongai Branch.

She is currently helping high school students understand the process of pursuing education abroad by offering SAT and ACT training and the College Application process. She is also a part-time tutor in Math and Sciences for students preparing for KCSE examinations. Within her free time, she advocates for social justice- a topic she has grown to be passionate about- by spreading awareness and highlighting gender equality, mental health, student depression among others.

Joan aspires to pursue a double major in Computer Science and Psychology at Brown University. Apart from establishing her own startup, she hopes to create social change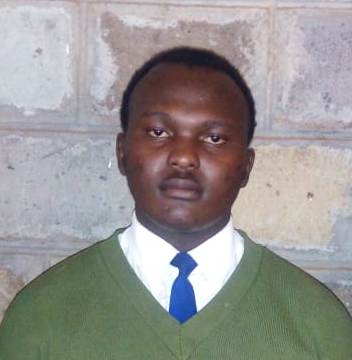 Mantego Crispin Omondi
Crispine is a 2019 KCSE national examinations candidate at Alliance High School and an AKAD Associate and Mentee. We ahve had the privilege of mentoring these youth this year 2019 at Alliance High School with Mercy Kamau, Althea Sifa, Mary Wanjiku, Yuri Coret and Moraa Ataya

Crispine is a dedicated rugby player who led the Alliance High School team to the national's games in years 2018 and 2019. As vice president of the President's award he was able to influence club members to reach the Gold level. He has been a strong member of the school choir and among those who represented the school in nationals in 2016. He was an administrator of the peer-counsellors society and attended the Alliance King's college exchange program in Uganda.

Crispin's community service includes volunteering as a Sunday School teacher in Kikuyu Township, leading at the Maximins children home where they spent a week painting the entire institution while giving encouragement to students. His other work includes clerical work and cleaning up hospitals in his home area in Kisumu.

Crispin has a passion to pursue economics and political science with the future aspirations of being a politician, fighting for the rights of his people and the world at large – and be Kenya's future president.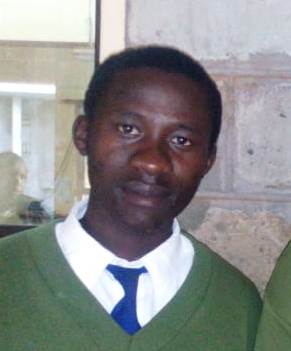 Emmanuel Okorwoit
Emmanuel is a currently a 2019 KCSE national examinations student at the Alliance High School.
He is an AKAD Africa associate under training where he has learnt how to build socio-economic capacities that can deliver accelerated problem-solving capabilities.
He has been the handball team vice-captain and the athletics team captain leading both teams up to the county final completions. Through intellectual stimulation he has also been able to salvage the teams that were the most despised in the school. He has also been able to acquire skills of teamwork and team building through working together for a common goal.

He was privileged to attend the PURES programmed in 2016 at State House undergoing reasoning and intelligence skills. Emmanuel also attended the mode mentorship program, a Fintech company in Karen. During this mentorship he was able to acquire skills in strategic leadership, team building and financial management.

Emmanuel strongly desires to study Data Science and Statistics. Through data and information, he desires to be a problem solver by bringing practical solution to areas like climate change and empower the youths to build a powerful society. He desires to a recognized change maker in the more so Africa through social entrepreneurship.

His Goal; to mentor fellow youth to raise a rich SOCIETY; relevant, integral people with character who are honest.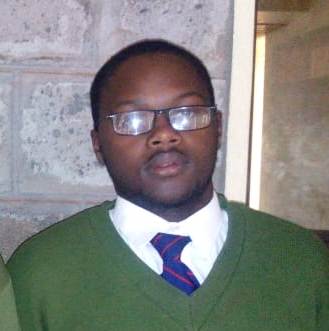 Newman Kimuhu
Newman s a 2019 KCSE national examinations student at the Alliance High School.
For four years, he led as Vice President, Aviation club; Senior Student's representative in the Peer Counsellors committee; Assistant Public Relations Manager in Interact club (sub-group of Rotary club of Karura); Senior Player in the school team (2 years) and Chairman of Library Department, later serving as a prefect in the same.
He is currently participating in the Rotary International year theme and a member of AKAD group while undertaking a short course in business to attain the 21st world skills and the industrial skills.
As Aviation vice president, he helped prepare for a visit to the Join Command Helicopter Centre early in year 2019. He led to Alliance High School wining 1st and 2nd place in the Maktaba Awards in 2017 and 2018 respectively while acting as Chairman, Library committee. As an Interact member, he was acknowledged for the success of the Rotary International Summit held in Nairobi, 2018 at UNEP offices and Sunshine children day held at Jamhuri Gardens, 2019.
Sports: As a rugby player he contributed to making it to the Nationals in years 2018 and 2019, missing the East Africa games with a slight margin. He was recognized for making it to the top 3 student's category at the Alliance classic run 20km.
In August 2018 he was recognized by Centum for supporting and participating in their social welfare day. He is certified as a graduate from the Mo-de Kenya mentorship, trained on the basics of the skills needed in the 21stcentury. He has led 20 young boys in church activities and society awareness - tree planting and cleaning.
He has a passion to becoming a leader and aims at pursuing co-operative management with a major in systems engineering to deal in problem solving. His greatest aspiration is to liberate people's minds from poverty through transformational leadership and self-contextualization