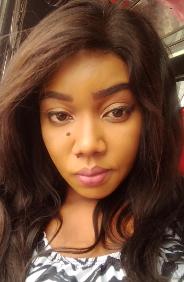 Agnes Kigotho
Agnes is an Associate and Peer Mentor, at AKAD Education Group – Africa; a consulting organization that provides mentorship and value-based leadership training for academic and career success, targeting upper primary, high school, and college youth as a Social Enterprise.
As a Peer Mentor, Agnes has successfully led her colleagues in leadership workshops at the NARC Kenya political party, National Gender Equality Commission (NGEC), CITAM Embakasi church as well and the International Youth Day at the United Nations Offices in Nairobi (UNON) among others. Her passion for sustainable development goals enabled her to mentor fellow AKAD Associate, Yuri Coret's Water Solutions Project with engineering firm Davis & Shirtliff, resulting in over 2,000 Kawangware Primary School low income children obtaining clean water (2019).
Agnes has showcased excellent leadership skills in local projects, being at the forefront of communication, planning, and coordination in Nairobi and Isiolo. These include Face Of the Nation locally and internationally include Two Lions on the Move - a Kenya-Morocco government partnership for economic development project. She is passionate about volunteering and has been in charge of branding and resource mobilization of great climate action initiatives such as the Green Walk (September 2016). Agnes has led in organizing venues and planning of programs at Fatuma's voice, a youth empowerment safe space that enhances education through; art, music, poetry, and sharing of stories to impact social change. She is a consulting freelancer on sustainable development goals and a small scale agripreneur in eggs, meat, manure, goat milk and urine from her poultry farming of chicken, geese, and goats.
Agnes holds a Diploma in Community Development, and was best student in the class of 2016 at the prestigious St Paul's University. She is a graduate of the Rockefeller Foundation's CISCO ITE skills program at the Africa Centre For Women in ICT. As a United Nations Volunteer (UNV), she has learning from the known to the unknown through various UNV online courses at the Kaya Humanitarian Leadership Academy. Here she has completed courses in Public Health, Harnessing Differences to Boost Effectiveness, Management and is currently studying Integrating Child Rights in Development Cooperation and Sexual and Gender-Based Violence.
Agnes as a change agent aspires to mentor more youths locally and internationally through mentorship at AKAD and training as a United Nations volunteer. She also wishes to set up SME's that will help solve immediate and future social and economic challenges. She is forthcoming undergraduate student, Bachelor's Degree in Community Development at Mount Kenya University and seeks to further her education to Ph.D. level.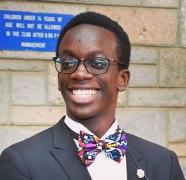 Boniface Omina
Boniface Omina is an Alum of The Lenana School, and has received admission to the African Leadership University- Rwanda as the Class of 2024. He is currently at the 2019 Watson Fall Incubator Program in Boulder-Colorado, USA - an acceptance accompanied by a 70% scholarship of $15,000 awarded to only 40 applicants selected from nearly 400 representing over 60 countries

Boniface is the Chief Executive and Founder of O.K Fashion, a fashion brand that recycles textile waste from other apparel and accessory brands and re-purposes them into new products. This initiative is tied to a social impact, where a percentage commission of all sold products is directed at environmental conservation missions.
He is Co-Founder of the African Footprint Initiative and does marketing and research consultancy, having been trained by top market researchers at IPSOS. Boniface leads in areas of teambuilding, public speaking, personal and business branding in entrepreneurship at AKAD Africa, where he is a peer mentor and brand ambassador.

During his Gap Year 2019, Boniface is one of 20 students selected out of over 300 applicants to undertake a fully-sponsored entrepreneurship program at Strathmore Business School under the Allan and Gill Gray Foundation, the first of its kind in Africa. This four-month program was concluded by a demo day where he and his team successfully pitched an online solution for university students in Kenya called Student Vortex, aimed at linking college/university students to companies for internship opportunities. This solution won his team seed-funding of Ksh. 200,000/- with Boniface emerging as the top student in class, receiving the cash prize and the opportunity to attend any conference of his choice in East Africa.

In line with his passion for speaking; he has moderated panel discussions at BIDCO Africainterviewing BIDCO Chairman, Dr. Vimal Shah and the recently retired CEO, TRM. In his pursuit to becoming a Corporate Event Host, he has moderated events such as the 2018 Young Christian Student Rallies at Lenana School and Precious Blood Riruta and the 2018 Research Clubs of Africa national competitions at the Kenya School of Government. Boniface was an invited speaker at the 2018 Jenesis Summit where he spoke on careers, innovation and entrepreneurship.
As brand ambassador of AKAD Africa, Boniface has represented the organisation at various platforms such as KBC TV, Radio and The Standard Newspaper. Boniface represented AKAD on K24 TV speaking on the implementation of the 2-6-6-3 education system in Kenya. He has also given talks under the AKAD umbrella at Precious Blood Riruta, Makini School and the African International University. .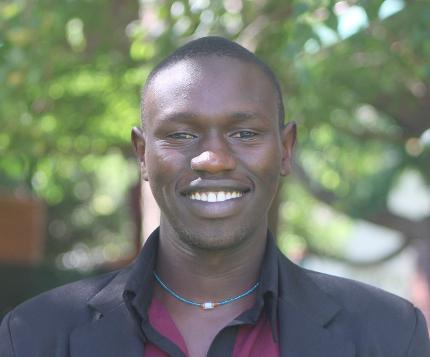 Josphat Lowoi
Josphat Lowoi is a current student at Duke University (USA) on a full Master Card Foundation Scholarship of US$ 80,000 per year. He is a graduate of the African leadership Academy (ALA) in Johannesburg, South Africa (2017) and an AKAD Peer Mentor and Trainer.
Josphat presented a memento to and thanked former USA President Bill Clinton after his speech in Kasarani Sports Centre, Kenya on behalf of nearly 10,000 Equity scholars and Equity Bank officials as an active Peer mentor and "Wings to Fly" Scholar in the Equity Leaders Program, April 2015. He has given back by speaking to several schools, such as The Alliance High school, Lenana School, Precious Blood-Riruta, Ngubereti High school and others.

In March, 2016, Josphat was one of five students selected to represent Africa in the Aspen ideas festival, Colorado, USA. The program pays all the expenses to attend the prestigious Aspen Ideas festival, an exceptional gathering of change drivers and the best brains on in the world at the Aspen institute in the Rocky Mountains of Colorado.

Through this opportunity, he met remarkable individuals ranging from US secretary of State, Mr. John Kerry, Walter Isaacson (former CNN Boss and current president of the Aspen Institute) David Brooks (Columnist of the New York Times) to Adam Grant whose consulting clients include Google, US Army and the world Economy Forum.

Josphat is a Yale Global scholar, a recipient of a full tuition scholarship to attend the Yale Young global Scholars program in New Haven, Connecticut, USA to discuss various seminal texts related to Climate change and energy.

At the African Leadership Academy, Josphat was part of the team that organised the Southern African Ideas festival; a three day event held in South Africa that brings together innovative youths from across the continent and connects them to global mentors such as Jon Harari, CEO of WindowsWear.
Josphat is a Peer Counselor and a Student Ambassador representing ALA in official functions like media interviews, facilitating guest speaker sessions and welcoming guests, such as Michael Joseph, former Boss of Safaricom in Kenya.

Prior to joining ALA, Josphat was the school captain of The Lenana School and an author of a chemistry book. He is an Associate of Akad Education Group-Africa, where he participates in several mentoring activities, such as the signature "Mentoring Future Leaders" seminar with Dr. Vimal Shah at Bidco Africa.

Upon graduation, Josphat seeks to further give back to society by passing on skills acquired at ALA to European students attending Leaf School in Slovakia. He is admitted to Duke University, USA.

Josphat has regularly been in the Kenyan national press such as in "The Daily Nation" newspaper after posting excellent KCSE results and being featured in Equity Group foundation magazines. More information is available at the links below.

http://www.nation.co.ke/news/KCSE-stars-who-overcome-great-obstacles/-/1056/3102608/-/joiboz/-/index.html

http://equitygroupfoundation.com/our_pillars_testmoni/josphat-loukot-lowoi/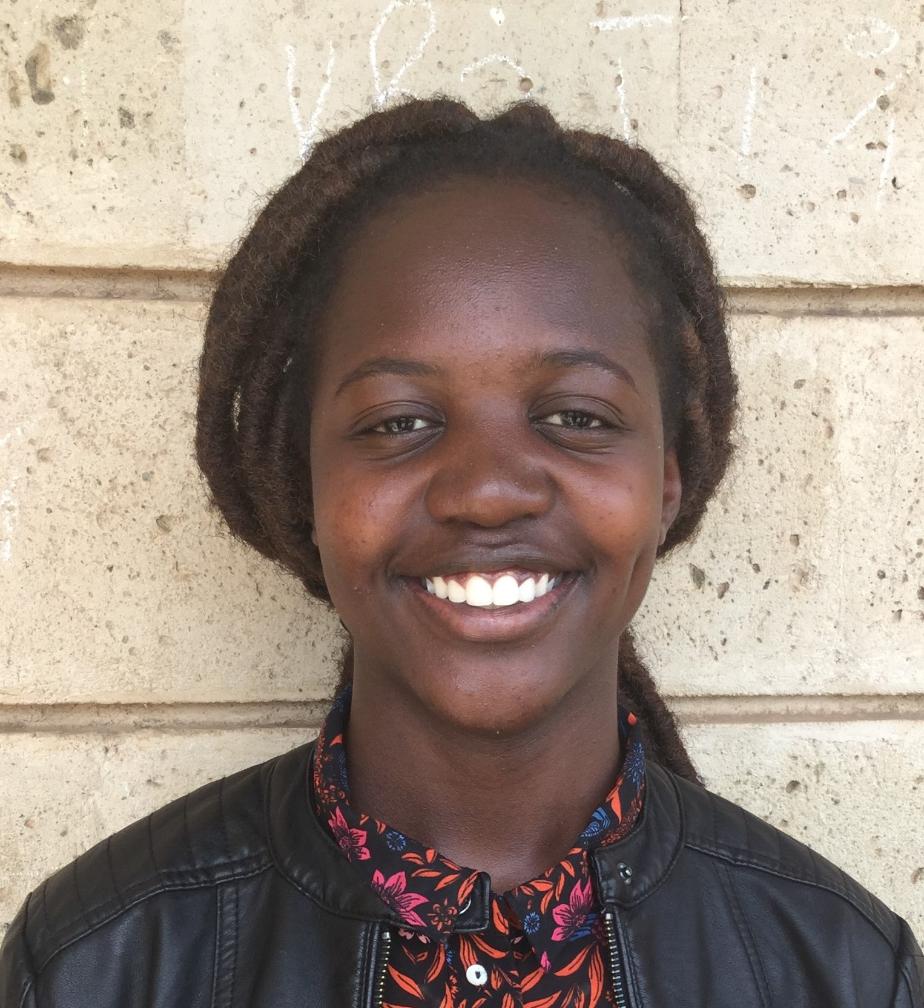 Moraa Ataya
Moraa Ataya is the Secretary and Treasurer of the Ambassadors Club consisting of youth ranging between the ages of 16 to 21 years at Karengata SDA Church. She is an alumnus of Loreto Convent Valley Road Secondary School where she graduated from high school in the year 2018.She is an AKAD mentee.
At the moment, she is a panelist at the G.O.A.L Campaign 2019 which is an evangelistic campaign that is being hosted at her church targeting the youth in universities located close to the church. She is currently undergoing a freelancing training by Walter Akolo whereby she is learning skills on article writing for clients all over the world. She is currently improving her diversity in art, by venturing in pebble art. She paints graphics on paper and canvas. She does portraits in pencil.
Moraa sings tenor in the Ambassadors Choir as well as in a singing group known as Jabulani. She is part of the football and basketball teams of the Adventist Youth of Karengata SDA Church. She is taking cello lessons at The Kenya Conservatoire of Music. Moraa rears dogs of half terrier/ half havanese spits breed. She has been able to market and sell 4 sets of puppies born at an interval of six months and is currently selling the 5th set. She also swims and trains competitively three times a week. In her free time, she loves to read both fictional and non-fictional books and take walks. She is currently taking part in the AKAD Gap Year program 2019 where she has been able to network with youth of her age and learn more about branding, leadership, emotional intelligence and relationships.
While at Loreto Convent Valley Road Secondary School, she served as the School Games Captain in the 2017/2018 term. Her character as a student was able to earn her the Best All-round Student Award in 2018. She was part of the school swimming team. This gave her opportunities to take part in national and international swimming galas. In June/July 2017; she was able to represent Kenya in the Dubai Summer Sizzler 2017 hosted by the Hamilton Aquatics which had 34 teams from all over the world participating, Kenya being the only African country that participated.
Moraa was also part of the school football team whereby she served as the deputy captain in 2017. Her passion in art has been demonstrated in her currently completed project on Body Art whereby she was able to work with upcoming photographers such as Nicole Mulure (mj.wambz on Instagram/SHIKS FILMS on YouTube) and David Gitobu (bygitobu on Instagram/David Gitobu on YouTube). She has been able to complete 7 portraits in pencil and two paintings on canvas during her artistic journey.
Moraa wants to study medicine in Kenya and specialize in Psychiatry. She looks forward to more art projects and collaborations which will help her get more recognised . She is looking into improving herself as a leader while being an AKAD mentee. She hopes to collaborate with Yuri Coret in his 'Maji Kwa Wanafunzi' project which will help 150 children in the Abuga Memorial Orphanage School.
EMAIL: moraabochere@gmail.com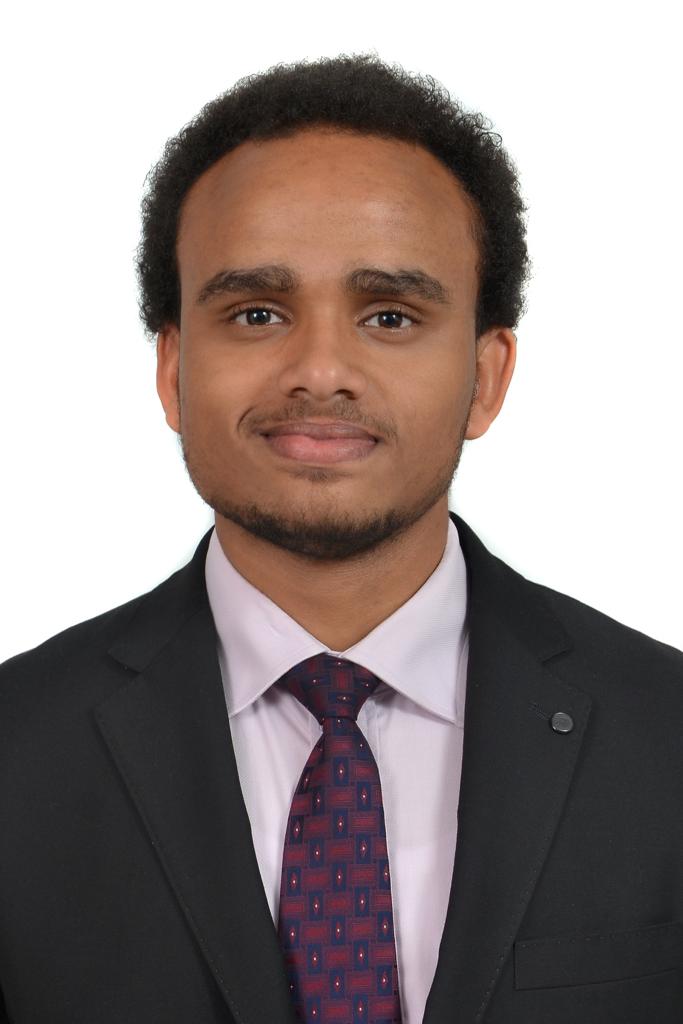 Yuri Coret
Yuri is currently at the 2019 Watson Fall Incubator Program in Boulder-Colorado, USA. He is an alumnus of The Lenana School in which he completed his high school education in the year 2018. He is an AKAD and Achieve Solutions Associate, and was recently a volunteer under PACE maker international at Kawangware Primary School as well as the co-founder of the African Footprint Initiative that mainly aims at empowering the youth. He has set a mission of making the world a better place by mentoring the youth into becoming change makers and solution providers. He is greatly passionate about photography and has been able to be mentored by Richard Nyamiobo, the founder of Twinkle World Broadcasting and Media Production Company.
He has been specializing on portrait and projector photography as part of the AKAD Gap Year program through which with Davis & Shirtliff, was able to renovate Kawangware Primary School's water borehole as part of their corporate social responsibilities. This has impacted over 2,000 children representing over 1000 households in Kawangware slum, Nairobi. He also loves kickboxing and reading books during his leisure time.
He organised a campaign against drugs on 4th, December 2016 creating awareness on the harmful effects of drug abuse. He visited the United Nations Nairobi offices through the three-day mentorship program at CITAM Embakasi, introducing him to Emotional Intelligence, Confidence building and Negotiation skills. He was invited to the Zuri Awards 2019 Gala Dinner, witnessing great women being acknowledged for their initiatives in their communities. Furthermore, he has also been privileged to be invited to witness the launching of the two thirds gender principle by the National Gender and Equality Commission on 29th March 2019.
He aspires to travel the world and put his photography skills into practice and be recognized worldwide just as Leibovitz Anime. He also wants to study medicine overseas and specialize in plastic surgery. Finally, he aspires to continue being a change maker in the society by advocating for youth empowerment in Africa through social entrepreneurship.
Email: coretyuri@gmail.com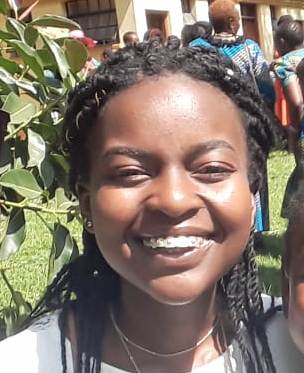 Christie Weche

Christie Weche is a 2019 KCSE candidate at Loreto Convent Valley Road (LCVR), Nairobi, Kenya where she is a Senior Prefect and Corporal of Administration of the St. John Ambulance Club. She is a Leangap 2018 alumni (San Francisco, California, USA) and Co- Founder of Acumeal startup company as well as a Peer Mentor at the AKAD Education Group – Africa.
Christie attended Leangap at the age of 15 years, an entrepreneurship summer program were she met a team of like-minded passionate high school entrepreneurs from around the world and together co-founded a startup named AcuMeal. The webapp uses revolutionary technologies to create nutritionist-backed meal plans suited to one's nutritional needs, taste preferences, likes and dislikes. She mainly focuses on AcuMeal's Marketing, Sales and Customer Relations.
Christie's interest in law as a potential career led to her to intern at Chibanda Makgalemele and Co, a law firm in Gaborone, Botswana as well as Munyao Kayugira and Co. Advocates in Nairobi, Kenya. She was able to gain hands on experience on the ins and outs of being in the legal field.
Christie has been passionate about giving back to the community, beginning as a Brand Ambassador for the Inua Dada Initiative, chaired by Kenya's First Lady, Margaret Kenyatta. This empowers the girl child and she has led in being a Production Assistant for Public Service Announcements (PSA's) that were aired on Citizen TV. She currently is involved in a program with Mirror of Hope C.B.O whereby a team of her passionate schoolmates help to improve the English speaking and writing skills of primary level students, using interactive methods like music, dance and art to impact students.
As a 10 year old at Bellevue Primary School and passionate about the arts, she spearheaded the revival of dormant clubs, such as the Journalism Club. She led the introduction of new extra-curricular activities leading to the school's first participation at the Kenya National Drama and Music Festivals, where they participated in the finals in Meru town. She was recognized for this and shortlisted as top 5 out of 80 candidates for a full-scholarship at the International School of Kenya (ISK).
Christie has been a peer mentor at AKAD Africa since 2015. Through this platform, she has been able to lead sessions in First Aid, Disaster Preparation and Team-Building skills with Corporate organisations that have included BIDCO Africa, Kenya Power, LEWA Wildlife Conservancy (Isiolo, Kenya) and several others.
Email:christieww@gmail.com