3rd Mentoring Future Leaders with Dr. Vimal Shah

Date: Saturday 2nd December 2017 (event closed)

Location: Bidco Africa, Thika Town
Target: Upper Primary, High School & College Youth
What is leadership, and why should youth bother with this?
A simple leadership definition is the art of motivating people to act towards achieving a vision or goal through impacting and inspiring others. Ideas are communicated in a manner that engages listeners and motivates them to act, as the leader inspires and directs actions based on his/her combined personality and leadership skills.

Youth need to learn how to personally lead themselves before leading others. This seminar provides an opportunity to learn from Dr. Vimal Shah, a celebrated and effective Business Leader, who has demonstrated this in BIDCO Africa's organisational performance and results; from higher management, stakeholder satisfaction and bottom line profit.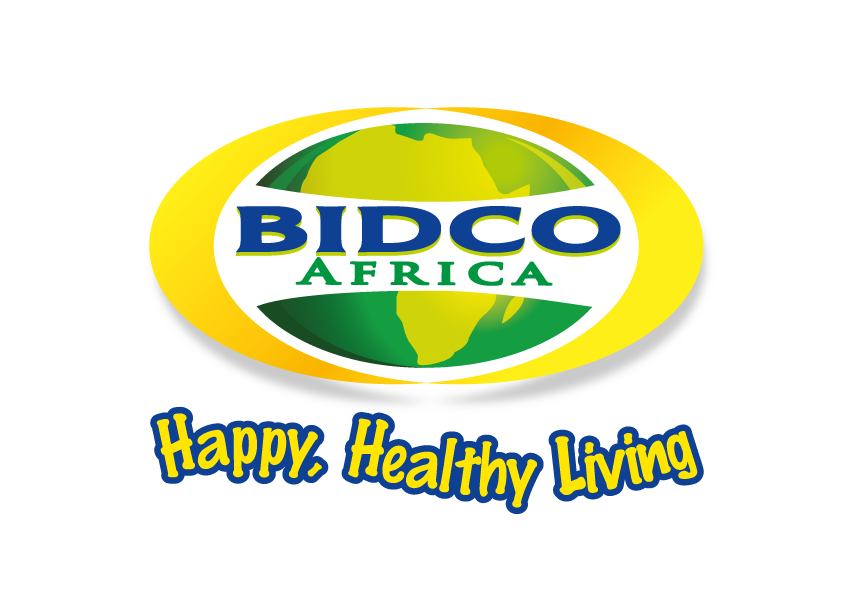 The previous "Mentoring Future Leaders" event was held on 13th August 2016. A testimonial from a previous participant is as below

Dear sir,
I am a student at Kenyatta university, pursuing a degree in bachelor of arts (gender and development studies).
I would also like to express my deepest appreciation to you for the invitation to one of your seminars. It was a wake up call for me from my comfort zone. I learnt a lot from the talks, not only were they an inspiration but also a correction of my past mistakes.
The day was a success to me especially since I learned how to brand myself and how to handle challenges. Being part of a group with the same mindset i got challenged to set higher goals.
The seminar also provided a platform of networking to me. I am very grateful for the initiative AKAD has taken to mentor and expose us as youths. It is not a waste of time rather it is a value addition to the future leaders. I look forward to invitations in such forums and seminars.
Yours Truly, Juliet .
Previous M & E, Sept 2015

| | | | |
| --- | --- | --- | --- |
| No | Participant | Expectation & Result | Scoring percent |
| 1 | Aaliyah Iqbal | Expectations were met ; Learnt to be one that does things first. Learnt of the 4 E's; Looking forward to more seminars and Joining AKAD | 110% |
| 2 | Victor Ngetich, UoN, Engineering Student | Expectations Met; Personal Branding, Soft Skills, Communication Skills; Learnt that Engineers at Bidco provide leadership as they work; Mr. Vimal Shah taught me about value and not price | 91 – 100% |
| 3 | Natasha | Expectations were met; Gained more than she expected; Has obtained the confidence to take risk; Appreciates how to work hard, work smart and get to where she wants to get to | 109% |
| 4 | Josephat Lowoi, Lenana School | Expectations were met; Learned how to; 1. Stand out in a crowd 2. Let go of wishing 3. Take the opportunity to be a learner 4. Inspired to make new friends. | 100% |
| 5 | Grace | Expectations were met; learned very much. Each person was able to learn from others; No longer "Naomba Serikali" mentality; The norm is to complain; has gone beyond this | 100% |
| 6 | Jimmy Gakure | Expectations were met; Wanted to know values & decorum of leaders; Teambuilding exposure was appreciated; "Tell & Do". A leader should guide others to do good; Climbing is his goal; not to quit, be focused and determined | 100% |
| 7 | Eric Fairweather, Lenana School | Expectations were exceeded; Learnt many principles. Met many similar people; Learnt how to implement success formula in his life | 200% |
| | SUMMARY SCORE | | 117% |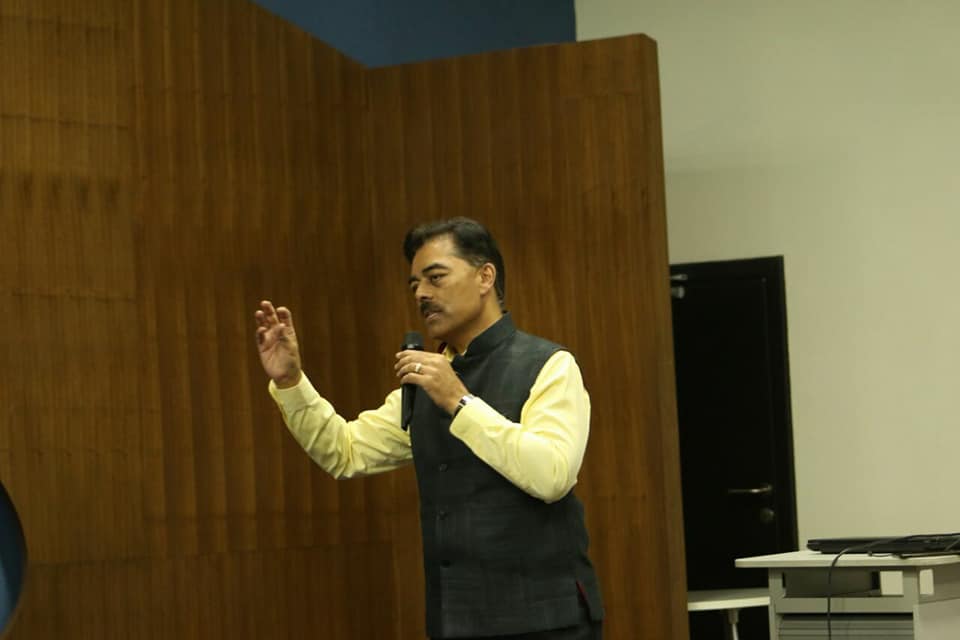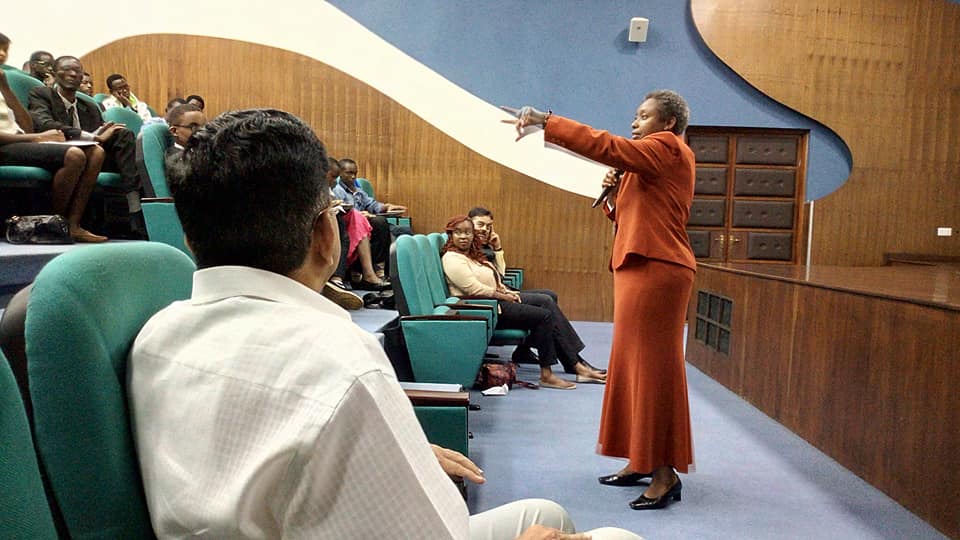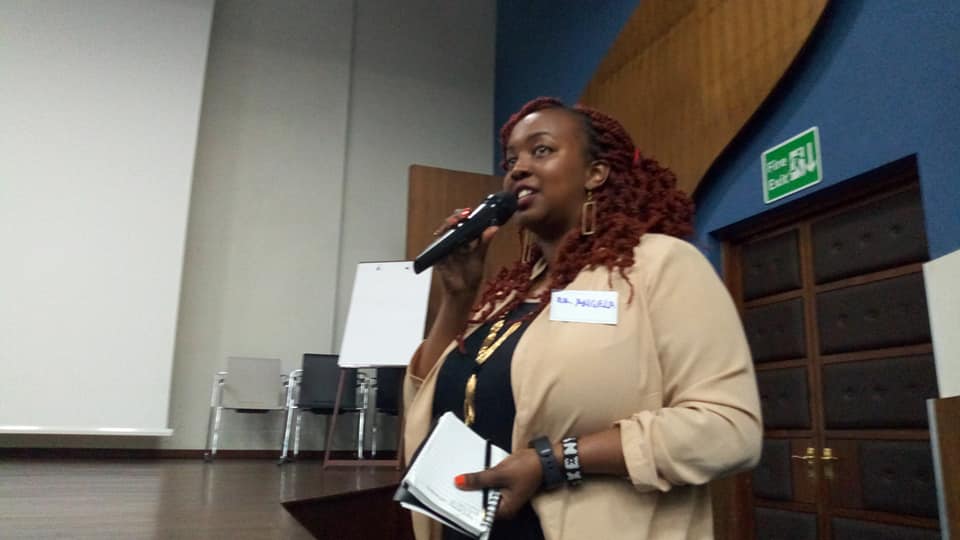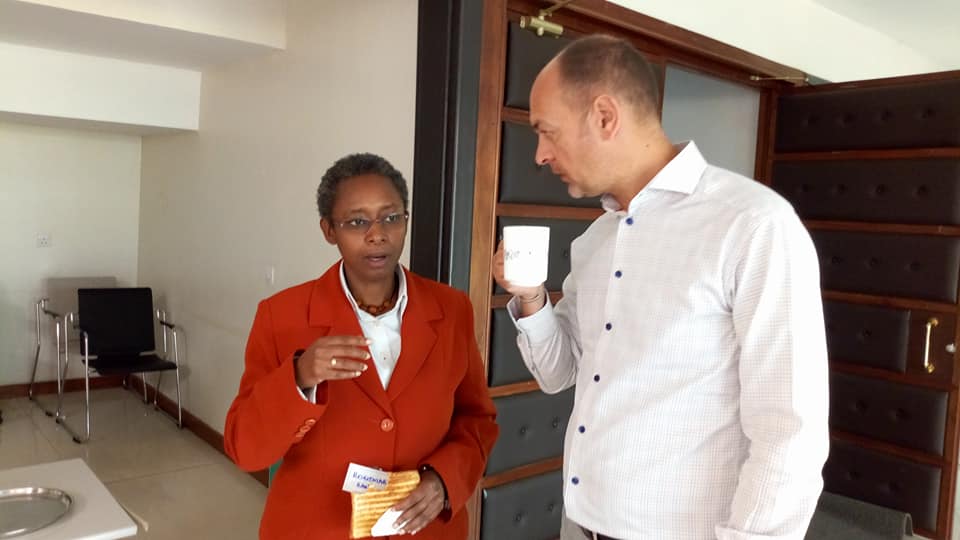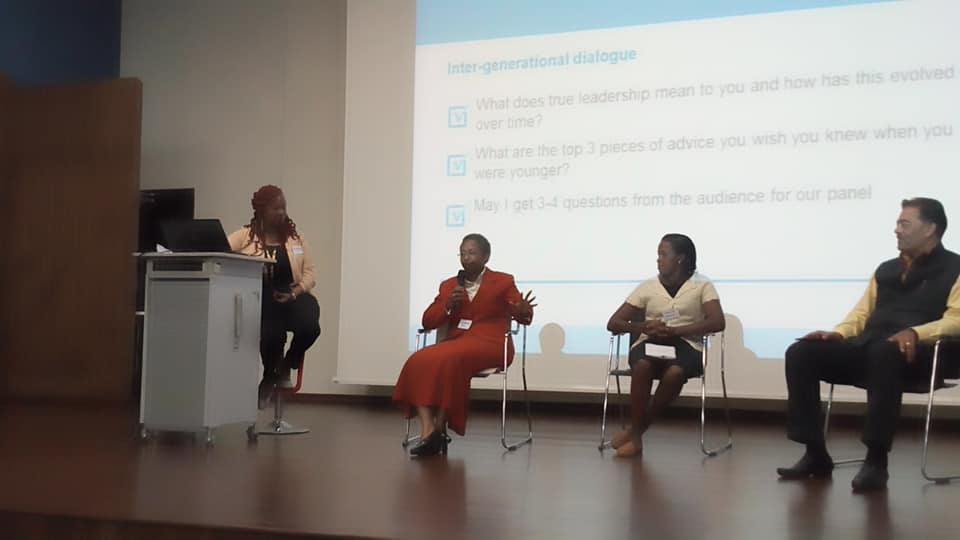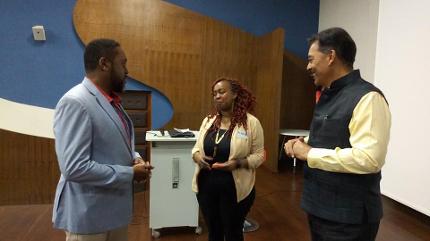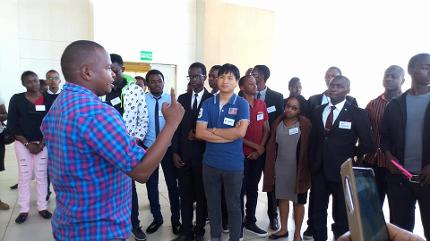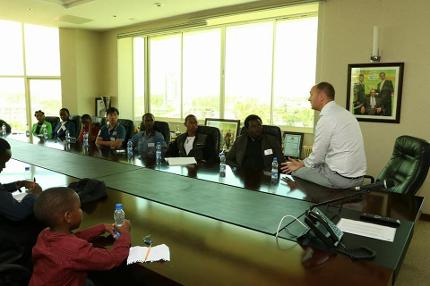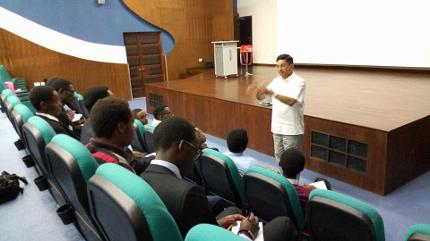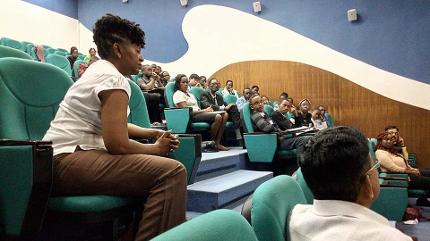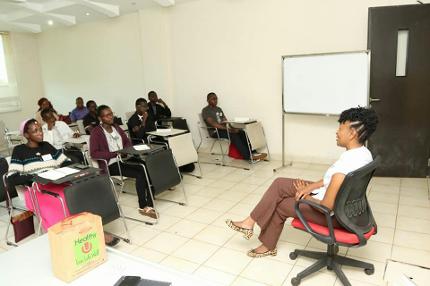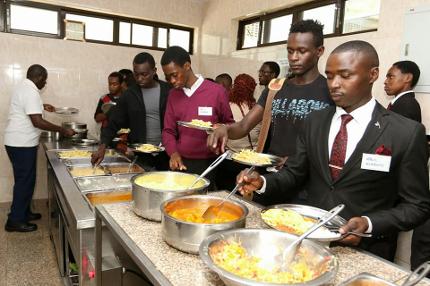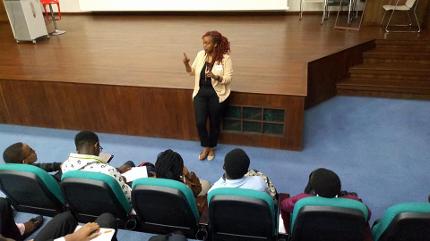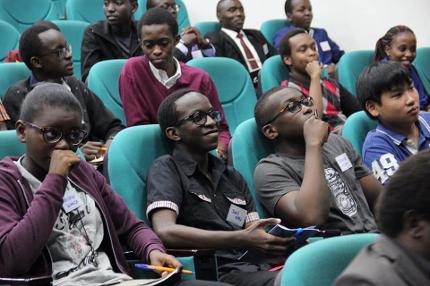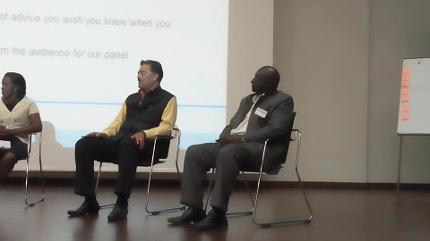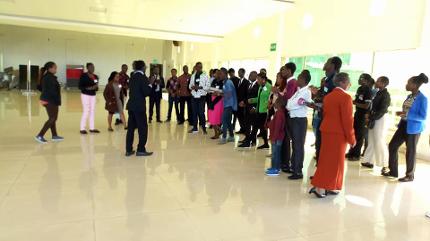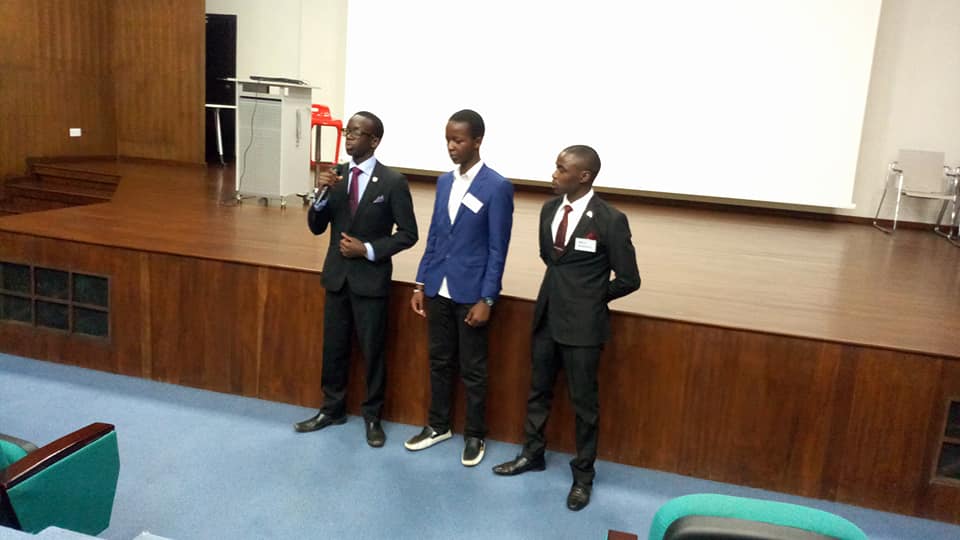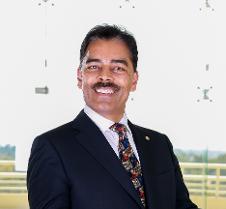 Dr. Vimal Shah
Dr. Vimal Shah serves as the Chief Executive Officer of Bidco Oil Refineries Limited and BIDCO Group. Dr. Shah has been Chairman of Kenya Private Sector Alliance since April 2013. He serves as Chairman of the Board of Kenya Association of Manufacturers in Kenya. He serves as Vice Chairman of lobby at Kenya Private Sector Alliance

His Honours and awards include Chief of the Order of the Burning Spear (C.B.S) from The President Of Kenya, December 2011; Moran of the Order of the Burning Spear (M.B.S) by The President Of Kenya in December 2006, CEO of the YEAR by The Kenya Institute of Management ( Company of the Year Awards), October 2006; Fellow of the Kenya Institute of Management, Kenya Institute of Management in October 2014, Fellow of the Institute Of Certified Public Secretaries of Kenya from the Institute Of Certified Public Secretaries of Kenya, February 2015; Fellow and Warrior, Marketing Society of Kenya in April 2012.
As a Leader, he has been Chairman of the East African Business Council, 2013 – 2014, Chairman, Kenya Private Sector Allaince (KEPSA) 2013 – 2015, Vice Chairman at KEPSA from 2011 to 2013, Chairman, Kenya Association of Manufacturers, 2008 – 2010, held various posts at Kenya Association of Manufacturers for 17 years before becoming Chairman, held various posts with the Oshwal Education & Relief Board (East Africa) 1981 – 2006, Trustee, Oshwal Youth League Nairobi Kenya, 1999 – 2009; Advisory Board Member, Tony Elumelu Foundation, 2011 to date, March 2016; International Advisory Board Member, Mauritius Board of Investment 2011 – 2015.
His leadership in Education is as Chancellor, Jaramogi Oginga Odinga University, Board Member, United States International University - Africa 2009 – Present, Board Member, Management University of Africa 2012 – Present, Board Member, Technical University of Kenya (TUK) 2010 – 2013.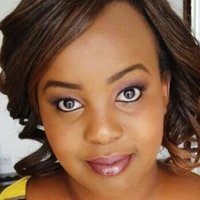 Dr. Angela Gichaga
Dr. Angela Gichaga is the CEO of Financing Health Alliance for Health, prior to which she was a public sector enthusiast and served as a Public and Social Sector Associate (PSS-A) in McKinsey & Company.
She has experience in government, NGO's, academic and research institutions both in Kenya and across the globe. She has served in frontline health service delivery, developed national health policies for the Kenyan government, worked in strategy and implementation in several African countries while managing teams of up to 150+ members, as well as led capability building programmes for her clients. Angela has been humbled to learn from and share her knowledge and skills in Australia, Ethiopia, Kenya, Sierra Leone and South Africa.
Angela pursued an undergraduate in Medicine in Kenya, a Masters of Health Economics and Policy in Australia and a Public Management postgraduate qualification in the USA. She is published in peer reviewed platforms.
She was honoured to receive the Australian Leadership Awards for Africa (2012) and the Young African Leadership Initiative, Mandela Washington Fellowship (2014) in recognition of her exemplary leadership within the civil service.
She currently serves as a Public and Social Sector Associate (PSS-A) in McKinsey & Company where she co-developed and initiated the McK Women East Africa All in initiative, running the McK Women Connect activities. Angela was a gender equity panelist at the Africa Women in Leadership Network (A-WILN) strategy meeting during International Women's Day celebration 2016) whose guest speaker was H.E. Margaret Kenyatta, First Lady of the Republic of Kenya.
She currently mentors female university students and early career future leaders and she would like to dedicate more of her time to women and youth empowerment through mentorship, coaching and increasing their access to economic, social and cultural rights.
Email: g.angelanyambura@gmail.com

Moderator 2: Rev. Dr. Julius Weche

Rev. Dr. Weche is Founder and CEO of Akad Education Group – Africa, a consulting organisation that provides mentorship and value based leadership training to youth for academic and career success, targeting upper primary, high school and college youth.
In mentoring youth for success, he has the opportunity to regularly interact with society's "movers and shakers" within Africa and abroad – who in turn, engage with and can create opportunities for his mentees. This has included being invited as Keynote Speaker to Harvard Business School, Massachusetts Institute of Technology (MIT) and HEC Paris, France. He is an Author, and respected leader in his community, church, and is the Education Secretary in the Narc Kenya political party.

As Founder of AKAD Africa, the organisation is having a great impact in redefining the higher education sector within the African continent. It has successfully positioned gifted mentees from financially challenged backgrounds to favourably compete with the best international students in world class universities, positioning them to thrive and succeed locally and internationally in the emerging fast-paced global economy. Mentoring themes include "Mentoring Future Engineers" with Kenya Power and KENGEN, and "Mentoring Future Leaders" with Bidco Africa, Dr. Vimal Shah and Dr. Angela Gichaga, as well as engaging with other willing corporates, such as KCB Group, Davis & Shirtliff, etc.
Dr Weche has been Corporate Social Responsibility (CSR) Lecturer at Inoorero University, MBA program, with CSR work as Executive Director for the Jebii Kilimo Foundation, One Kenya Foundation, Head of Mentorship for Africa 2.0 – Kenya and Waali Country Manager–Kenya. He was previously Managing Director, Leruo Services (Pty) Ltd in Botswana, South Africa, CPD Manager, Kenya Institute of Management (KIM) and Assistant Complex Manager at the Agricultural Development Corporation (ADC), Kenya. He has enjoyed working worldwide; from the United States of America to China and several African countries; Botswana, Kenya, Tanzania, Southern Sudan, South Africa, Uganda, Zambia and Zimbabwe with travel to Nigeria and Ethiopia.
Rev. Dr. Weche is currently a PhD in Leadership & Management candidate at the Management University of Africa – MUA. He holds a Master's degree in Business Administration (MBA) from DeMontfort University (UK), Veterinary Medicine degree from the University of Nairobi with graduate studies in Dispute Resolution (UMass, Boston), Negotiation (PON - Harvard Law School), Governance (NIST), Financial Management (Strayer University, USA) Mediation certificate (MMS, Boston). He is ordained by the ACK Church. He is a published author of "Conflict and Deception in Relationships and Marriage", published on Amazon.com
Moderator: Rosemary Wambui
Rosemary Wambui is an Independent Trainer and Consultant. She specialises in Conflict Transformation, Diplomacy, Mentorship, Life skills, Sports Development and Resource Development. She is also a Drug Dependency Counsellor and a Copy Editor. Her experience of over twenty five years has taken her through the corporate, non-governmental, and religious sectors.

She holds a Bachelor and Master of Arts in International Relations with a focus on issues of Conflict and its Transformation, and a Certificate in Chemical Dependency Counselling Psychology, all from USIU (Africa).

Her areas of focus are leadership and training skills in the corporate and NGO setting, where she has worked with DHL International (K) Ltd, Quintessentially Kenya, and Habitat for Humanity Kenya, where she has built resource development and communications capacity; project development, management and co-ordination; event management, as well as mentored and trained independent small groups with communities across Kenya to help improve their living conditions and livelihoods. In addition, she has worked in the tours and safaris sector in Kenya.
Her consultancies have included providing resource development capacity for organisations like Kuona Trust, and rapporteuring and training in the areas of diplomacy, conflict and conflict transformation, where she has worked with various security-based organisations including the Regional Centre for Small Arms (RECSA), the Security Research and Information Centre (SRIC), and the Kenya Police Service. Together with, but not limited to, religious and youth development institutions and organisations like AKAD, Lifeskills Promoters, Kileleshwa Covenant Community Church and Nairobi Chapel, she has, and does mentor the youth as well as training in mentorship, life skills, public speaking and presentation. She also consults and trains with small groups in interpersonal & faith-based conflict transformation. In the sports arena, she has worked with Vision 21 Sports Consulting and Aspire Football Dreams (the largest humanitarian youth football scouting program in the world), in the identification and development of young athletes in football and basketball across East Africa. She is also an occasional lecturer in Daystar and Riara Universities, in the Peace Studies and International Relations degree programs.
With her varied skills and experience, she works at developing and building holistic programmes that promote and build sustainability, creativity, and balance in the lives of the youth. In addition, she works with professionals to help add value and maintain professionalism in and at their work.