Academics & Careers Success Weekend 2017
This first event date as advertised in the press has since passed, but we are available to repeat the same on request.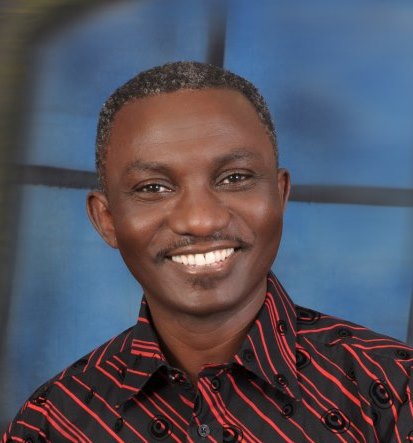 Dr Stanley Mukolwe
The Navigators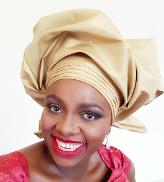 Funke Michaels
Harvard & MIT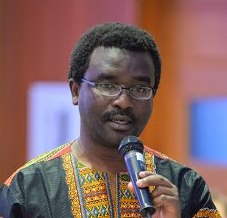 Teddy Warria
Africa's Talking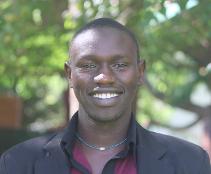 Josphat Lowoi
ALA & Duke University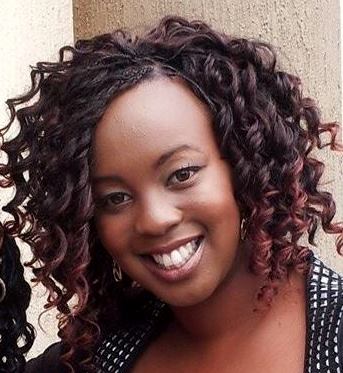 Dr. Angela Gichaga
Financing Alliance for Health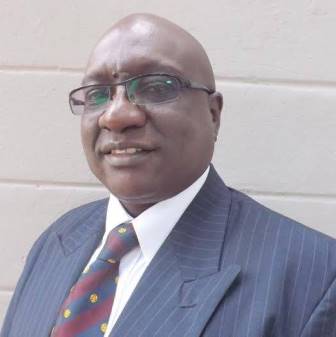 Rev. Dr. Juius Weche
AKAD
This training is divided into two parts;
Day one for Parents and Teachers
Day two for Students.

The Need: Why?
Students need final motivational push as they approach their final, national examinations :-)

What are the best strategies in seeking sustainable Academic & Career Success?
Having good motives alone by Parents & Teachers is not enough to deliver world class success
Schools appointed teachers in charge of Careers, Guidance & Counseling need capacity building

Lack of systematic & strategic information for building knowledge and skills for Academic & Career Excellence

Exceptionally bright students having to "fend for themselves" seeking knowledge and opportunity for excellence in Academics & Career Success

Available mentorship not adequately leveraged for best academic, career & lifeskills success

Few networks to encourage a culture of excelence; solution building & entrepreneurship Success; Thinking Global while acting Local

Day 1: Parents & Teachers
Educationalist Success Strategies
Strategic Parenting & Teaching for Academic & Career Excellence
Case studies; Harvard, MIT, ALA, Princeton & Duke Universities
Teachers: Guidelines & Workshop: Writing student recommendations for successful admission & scholarships
Strategic Management of extra & co-curricular activities, teambuilding

Educationalist success strategies



Day 2: School Students
Academic Success Strategies and Exam techniques




Critical Thinking & Problem solving in examinations




Physiology & Psychology of examination testing




Understanding self learning; basic psychometrics




Aspirations & Confidence building
Video Links to previous parent Media Engagement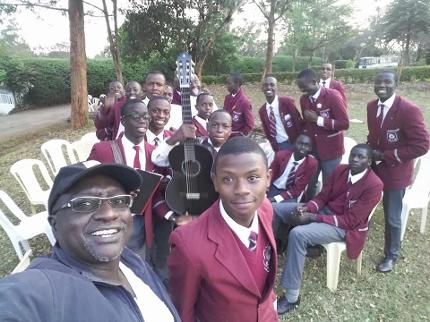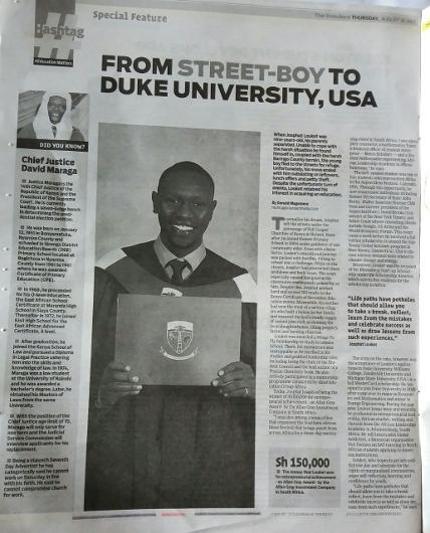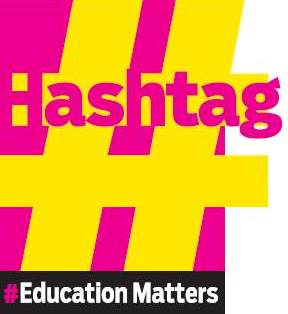 Location of Standard Media Group, Nairobi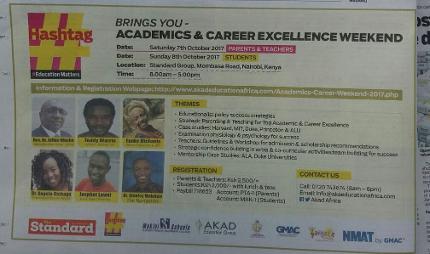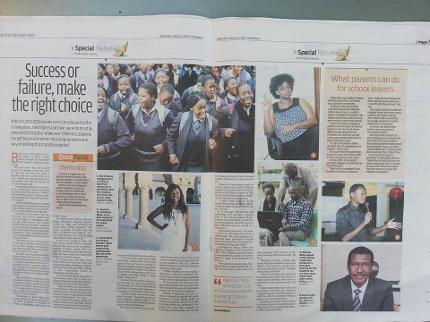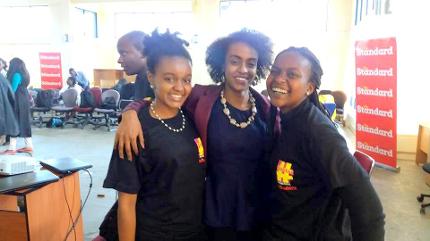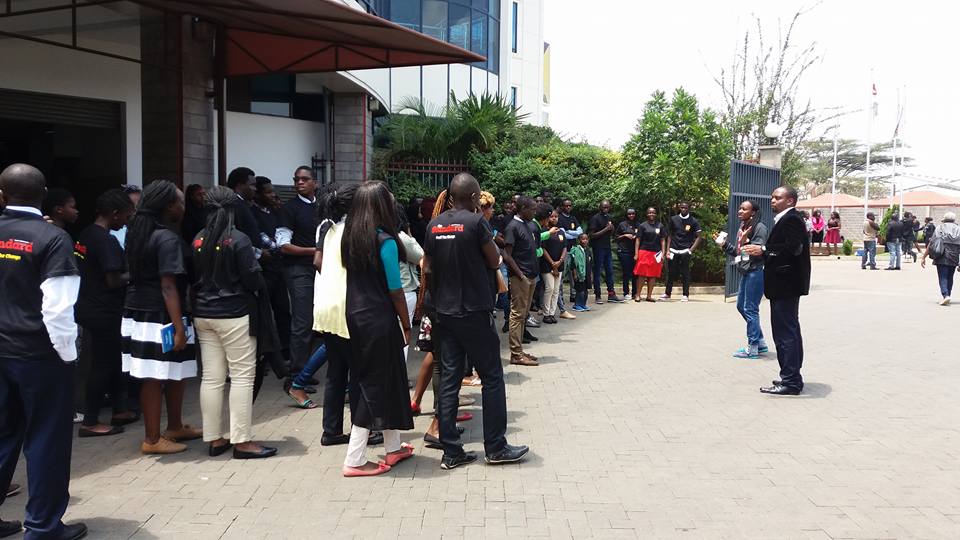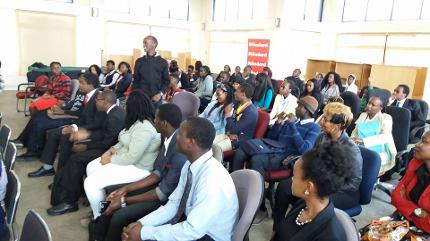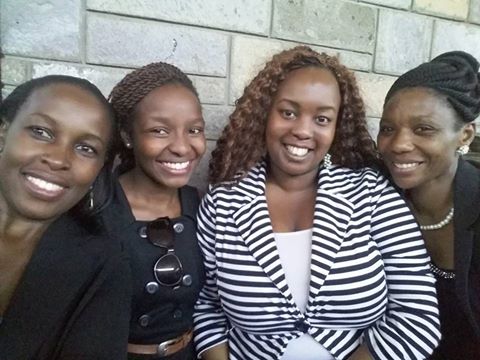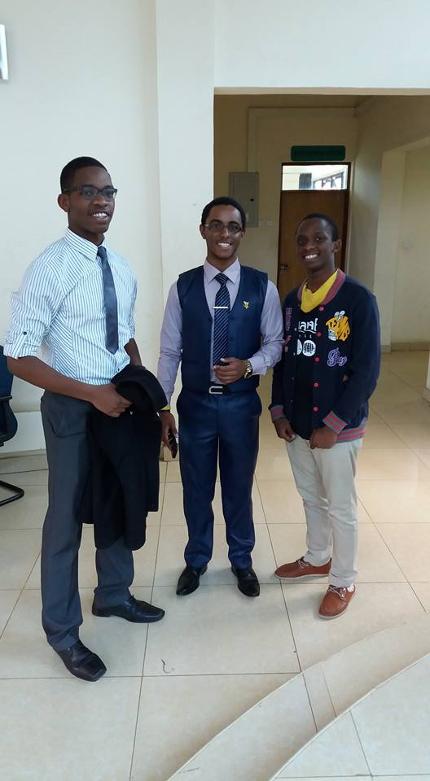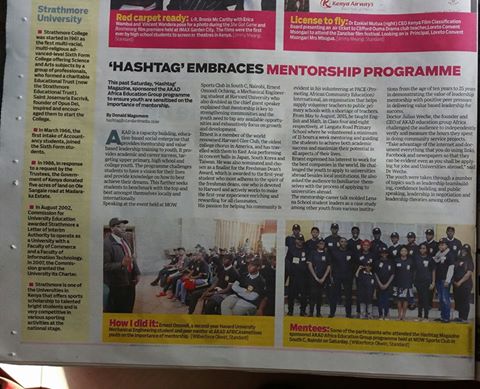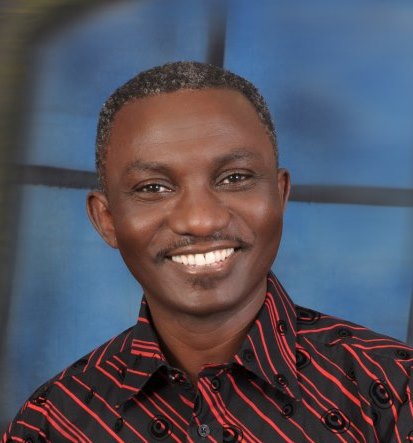 Dr. Stanley Mukolwe, PhD
Dr. Stanley Mukolwe is a scientist by training. He graduated from Veterinary school in 1984 and got his Masters in Parasitology in 1987. Later he earned his Doctorate degree in the same field in 1991 from Oklahoma State University.
Stanley and Patience got married in 1985 and have three grown children. While studying at the University, Stanley and Patience received mentorship from the Navigators in Kenya and in the USA in the areas of one-on-one discipleship, interpersonal relationships, parenting and marriage. They believe that the bottom line of life must not be measured in monitory terms alone but in healthy relationships. "Life is about relationships. The rest are details. Some of the wealthiest people are the most bankrupt in relationships" Stanley often says.
Having been mentored in these areas for more than 10 years, Stanley and Patience have in turn ministered to thousands of people around the continent. Stanley's book "Raising Future Parents" (available from the Navigators-Kenya with the kindle version available on Amazon.com) has more than 6,000 copies in circulation. Stanley's scientific training enables him to deliver content with precision while his godly mentoring allows him to spice it with grace. Many who have attended their Parenting Class (titled after the book) or read their book have made radical decisions that have benefitted their families. The training they offer on "Courageous Parenting – the art of Raising Teenagers" leaves parents wondering why so much blame is heaped on teenagers when, in fact parents are reaping what they sowed in the earlier years (either directly or through neglect). Helpful remedial principles are taught that often lead to the reconciliation of parents with their rebellious teens.
In addition to the parenting classes, Stanley and Patience run marriage workshops, and facilitate get-away retreats that help people to process their anger and deal with past issues. "When past issues are not dealt with future relationships crumble. Forgiveness is the key to re-establishing relationships. The only question is how to get people to realize their contribution to the conflict and start seeking and administering forgiveness" says Stanley.
In addition to "Raising Future Parents", Stanley has co-authored a study guide called "Raising the Next Generation" with one of his mentors John Mahon. His wife Patience has recently put together a simple but powerful journal called "Peers without Pressure". This journal trains parents to engage with their children 7 years and above in the scriptures leading to real transformation. Knowing that the biggest influence on a teenage is his peers, Stanley and Patience train parents on how to influence their children in the context of their peers resulting in peers without pressure. Kindly visit their website www.raisingfutureparents.com for more information
Funke Michaels
Funké is an MIT Sloan Fellow, and Harvard Mason Fellow; a Fellow of The Nigerian Institute of
Marketing, and The Institute of Brand Management.
She co-founded the MIT Africa Investment
Forum which convenes on campus bi-annually. She is co-founder of The Pro-NICHE Network, a
not-for-profit organization providing free concept incubation, niche-networking and
consulting services for African start-ups.
Nigerian-by-Birth, Kenyan-by-Marriage: Funké Michaels has over 21 years 'hands-on' sales, marketing and advertising experience - with multi-million budget brands like Coca-Cola, Peugeot, Rothmans, Heineken, Subaru and Samsung. Working globally across Sub-Saharan
Africa, North-Africa/Middle East, Europe and the UK, Latin-America and the Caribbean as a
Creative-Communications practitioner.
Funke speaks 7 languages and works well across
English and French-speaking communities. She has won several awards for her work in
Marketing Communications, especially with new or renewed product introductions. She has
also been a cross-functional resource for African, Caribbean and North American markets.
Funke teaches a postgraduate course in International
Brand and Sales Excellence - IBX (360-Degree Marketing) at The Orange Academy, Lagos; and
is on the project board of The Singing Torah in Boston, an MIT-affiliated tech start-up for the
preservation and teaching of Hebrew Oral Culture. She is a member of The MIT Think Tank,
and a USAID 'Young African Leaders Initiative' (YALI) Partner. Funké is also an author, adjunct
lecturer, public speaker and culture coach.
Funke has worked in various consulting capacities for governments and multi-nationals. She is
committed to fostering development and industry through collaborations between academia,
entrepreneurs, and leaders of the corporate, political and humanitarian frontiers.
Her pet project is
ReadAFRICA.global
enables everyday people to write their stories in, on and about Africa. Her other links to her public body of work include the following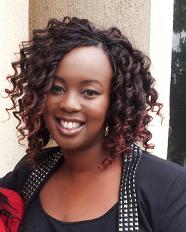 Dr. Angela Gichaga
Dr. Angela Gichaga is currently the CEO of Financing Alliance for Health, an organisation that helps governments design and fund ambitious, affordable, and at-scale community health programs including by finding innovative financing pathways and investments opportunities that utilize the private sector. Prior to this, she was a a public sector enthusiast and serves as a Public and Social Sector Associate (PSS-A) in McKinsey & Company.
Dr. Angela has experience in government, NGO's, academic and research institutions both in Kenya and across the globe. She has served in frontline health service delivery, developed national health policies for the Kenyan government, worked in strategy and implementation in several African countries while managing teams of up to 150+ members, as well as led capability building programmes for her clients. Angela has been humbled to learn from and share her knowledge and skills in Australia, Ethiopia, Kenya, Sierra Leone and South Africa.

Angela pursued an undergraduate in Medicine in Kenya, a Masters of Health Economics and Policy in Australia and a Public Management postgraduate qualification in the USA. She is published in peer reviewed platforms.

She was honoured to receive the Australian Leadership Awards for Africa (2012) and the Young African Leadership Initiative, Mandela Washington Fellowship (2014) in recognition of her exemplary leadership within the civil service.

Dr. Angela has served as a Public and Social Sector Associate (PSS-A) in McKinsey & Company where she co-developed and initiated the McK Women East Africa All in initiative, running the McK Women Connect activities. Angela was a gender equity panelist at the Africa Women in Leadership Network (A-WILN) strategy meeting during International Women's Day celebration 2016) whose guest speaker was H.E. Margaret Kenyatta, First Lady of the Republic of Kenya.
She currently mentors female university students and early career future leaders and she would like to dedicate more of her time to women and youth empowerment through mentorship, coaching and increasing their access to economic, social and cultural rights.
Email: g.angelanyambura@gmail.com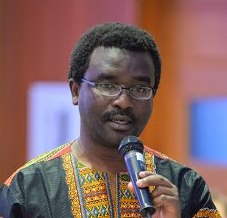 Teddy Warria
Teddy Warria is a Trustee of the Adebisi Babatunde Thomas Entrepreneurship Institute (ABTEI) at Strathmore University and in charge of Membership Services at the Association of Family Business Enterprises (AFBE). In both ventures, they are working to strengthen family businesses and the entrepreneurship ecosystem in Kenya.
He is a Director of Africa's Talking Ltd - Mobile Communication Solutions, which has expanded to six countries in Africa since 2010, with 15 million plus Daily API calls, and 15 thousand plus Developers. Africa's Talking has established itself as a leading telecommunications company in Kenya.
At the community level, Teddy is a Co-Founder of Palos Nature Conservancy in Kisumu, Founder of Kirichwa Kubwa River Rehabilitation Project in Nairobi. He also serves as Palos Football Club Advisory Board member and Palos Youth Community Association (PYCA) Board Member. Previously, he was the first CEO of Africa 2.0 Kenya, Founding Director of Africa 2.0, and co-author of Africa 2.0 Manifesto. He authored a mini-biography of Mama Sarah Hussein Obama, the step-grandmother of President Barack Obama at Footprints Press Ltd's Wisdom of the Elders in 2015.
Teddy's volunteer work includes an informal "Airlift to America" program, that has seen him send over 100 Kenyans on merit-based scholarships to USA since 2000. He was the youngest Judge for the inaugural Transform Kenya Awards by Standard Group and Deloitte. Teddy attended Bard College on a Distinguished Scientist Scholar (DSS) scholarship (2004) and Woodrow Wilson School at Princeton University (2005) on a Public Policy and International Affairs (PPIA) Fellowship, but contends that everything he ever needed to learn he got from his high school in Nairobi, Lenana School.
Teddy Warria is a 2015 Draper Hills Summer Program Fellow at Stanford University, member of the Omidyar Network Leadership Forum and Nairobi Moja. He is a fellow of the fourth class of the Africa Leadership Initiative in East Africa and a member of the Aspen Global Leadership Network and a Board of Trustee Member of the Africa Leadership Initiative (ALI) East Africa Foundation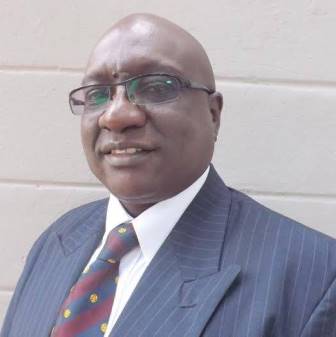 Rev. Dr. Julius Weche
Reverend Dr. Weche is ordained by the Anglican Church of Kenya, Butere Diocese. He is Founder & CEO of Akad Education Group – Africa, a capacity building, education based, Social Enterprise organisation providing
mentorship and value based leadership training to youth through academic & career success, targeting upper primary, high school and college youth. This work is done through schools, churches and supported by philanthropic CSR and individual contributions, regularly featured in Kenyan national media.

As a result of this work, several youth have obtained admissions and scholarships to top, world class universities such as Harvard University, UPenn, ALA and ALU. Dr. Weche has twice been invited as a panelist at
Harvard Business School and Massachusetts Institute of Technology (MIT) in Boston, USA as well as HEC MBA Paris, France. The success of mentorship has been through signature programs such as "Mentoring Future Engineers" with Kenya Power and KENGEN, "Mentoring Future Leaders" with Bidco Africa, Dr. Vimal Shah and others.

Rev. Dr Weche has been a Business Development Consultant, trainer and MBA lecturer in Corporate Social Responsibility (CSR) at Inoorero University, Executive Director for the Jebii Kilimo Foundation, One Kenya
Foundation, Head of Mentorship for Africa 2.0 – Kenya. He was Managing Director, Leruo Services (Pty) Ltd in Botswana for 15 years; the largest supplier of veterinary products to Government of Botswana. He has also
been Continuous Professional Development Manager, Kenya Institute of Management (KIM) and Assistant Complex Manager, Agricultural Development Corporation (ADC) in Galana, Kenya. He has enjoyed working
and traveling worldwide; from USA to China and Fiji - and several African countries; South Africa, Botswana, Zambia, Zimbabwe, Kenya, Uganda, Southern Sudan, Nigeria and Ethiopia.

Rev. Dr. Weche is currently a PhD in Leadership & Management candidate at the Management University of Africa – MUA. He holds a Master's degree in Business Administration (MBA) from DeMontfort University (UK),
Veterinary Medicine degree from the University of Nairobi, with graduate studies in Dispute Resolution (UMass, Boston), Negotiation (PON - Harvard Law School), Governance (NIST), Financial Management (Strayer
University, USA) Mediation certificate (MMS, Boston). He is a published author of "Conflict and Deception in Relationships and Marriage", published on Amazon.com. Details of mentorship solutions such as the "Gap Year" are available by clicking here with further information on the website www.akadeducationafrica.com
Email: info@akadeducationafrica.com
Our Solutions & Expected Outcomes
Capacity building to education stakeholders; teachers, school administrators, parents and students on a strategic approach for Academic & Career Success




Parents & teachers better appreciate the parenting processes of preparing children for academic & career success




Teachers better equipped to lead bright students in achieving academic and career goals success




Tools to strategically manage extra & co-curricular activities for Life & Soft Skills success




Understanding how manage the "last mile connectivity" in writing student recommendations for admission & scholarships to top, world class universities




Developing peer support networks of empowered, motivated parents & teachers supporting students success based on individual ability, gifting, passion and calling




Linkages & Networks to top, world class institutions; Harvard, Stanford, UPenn, Princeton, Duke, African Leadership University, Carnegie Mellon, African Leadership Academy



Linkages & Networks to top, world class organisations; Wall Street, Goldman Sachs,

Linkages & networks to Professional Industry for academic & career success.

We are especially grateful to industry professionals that have supported our youth, which include but are not limited to the following;

ABTEI, Africa Business Clubs at HBS, Africa 2.0, Africa's Talking Ltd., Botswana Accountacy College (BAC), Bidco Africa Ltd., Boma Hotels, Cellulant Kenya, Chibanda Makgalemele & Co (Botswana), Davis & Shirtliff, ILRI, David Gatende, Dr. Vimal Shah, Harvard Business School (HBS), Hon Martha Karua, Kenya Power, KenGen, K24, Kenya Broadcasting Corporation (KBC), KTN, Kennedy Schools, Narc Kenya, National Gender & Equality Commission, Nation Media Group, Makini Schools, Management, Professor Jesse Mugambi, Retirement Benefits Authority (RBA), University of Africa (MUA), Ministry of Works Club, Standard Media Group, PON at Harvard Law School, United Nations at Nairobi (UNoN), University of Massachusetts - Boston, University of Nairobi (UoN), YEHU Microfinance,
AKAD Historic Student Successes:
Through the unique AKAD Mentorship training, aspirations and motivation of our mentees have resulted in seeking and obtaining admissions and scholarships to the following top, world class institutions (among others);
Harvard University, USA (2011, 2016), University of Pennsylvania, USA (2015), Duke University, USA (2017), African Leadership Academy, South Africa (2011, 2013, 2015, 2017), Jacobs University Bremen (2015), University College London, UK (2015), Washington University in St. Louis, USA (2015), African Leadership University, Mauritius & Rwanda (2015, 2017), Wageningen University and Research Centre, Netherlands (2011) University of California, Davis, USA (2014), Oklahoma State University (2014), University of Bath, UK (2014), Carnegie Mellon University (2011) – among many others!