Disaster Preparation - First Aid
Wed 29th November 2017
Time: 8:00am - 5:00pm
Location: MOW Sports Club, Nairobi
This is part of the overall AKAD seminar from Mon 27th - Thur 30th November 2017 AKAD Seminar (kindly note original dates where moved forward).
Problem: Challenges of school fires and injuries due to political and other disasters - with lack of immediate capacity to swiftly manage the injured before further medical problems arise. All happening in an environment in which youth leaders lack immediate capacity to manage the injured.
Solutions: As part of our AKAD leadership mentee training, we continue to demonstrate how to better prepare for and manage disasters based on reducing risk with the following outlines;
Prepare: How do we identify vulnerabilities? How do we help communities reduce risk?

Predict – what are the indicators of disasters? How do we warn communities?

Prevent based on accurate predictions

Mitigate disaster impact on vulnerable populations,

Respond effectively: What constitutes disaster relief operations uniquely suited for the crisis and conditions on the ground? What Emergency Programs are in place?

Recover: How do we effectively cope with their consequences.

Introduction to First Aid is part of the effective response to disasters. Level 1 First Aid teaches basics of effective first aid, through a simple exclusively one day training for groups. Our training will be limited to Medical Emergencies, excluding training for workplace, health and safety standards.
The value for trainees is to emphasise practical skills that include being able to;
Recognise life-threatening situations.




Offer vital assistance before more experienced help arrives.



This will be through looking at the following areas
Scene assessment




Safety




CPR




Chest pain (e.g. heart attack)




Dislocations



Broken bones


Burns




Soft tissue injury




Asthma




Stroke




Seizures




Bleeding



Disaster preparedness includes transformation of our thinking at leadership levels – as is reflected in the proposed training timetable.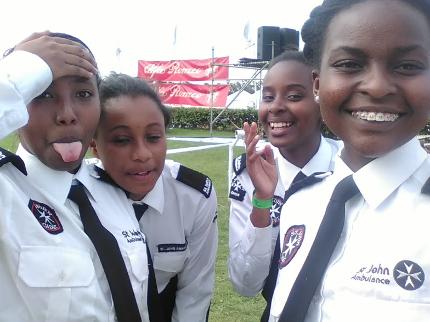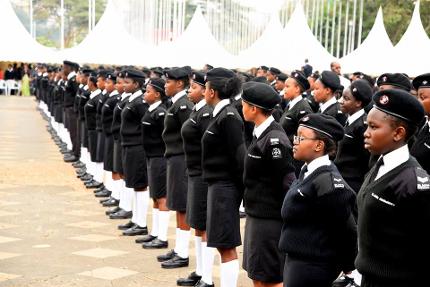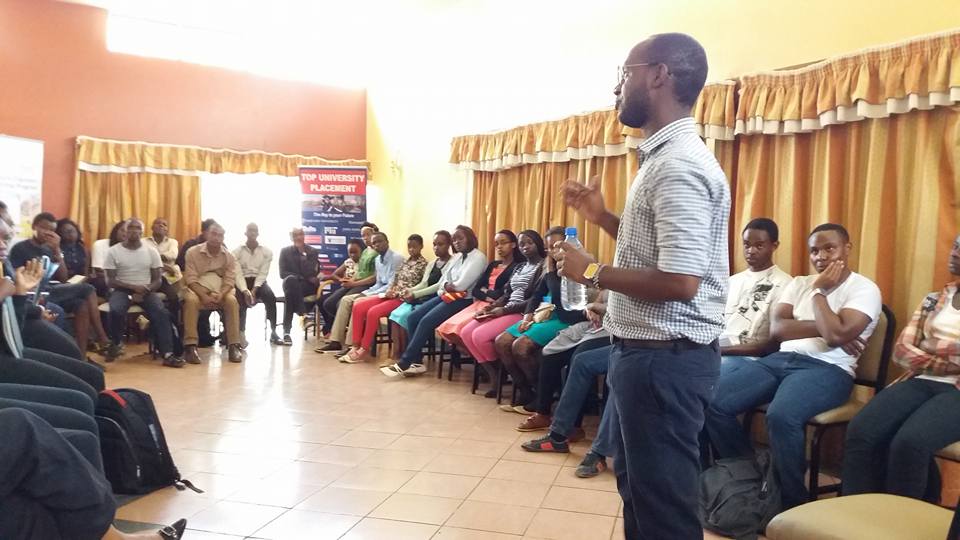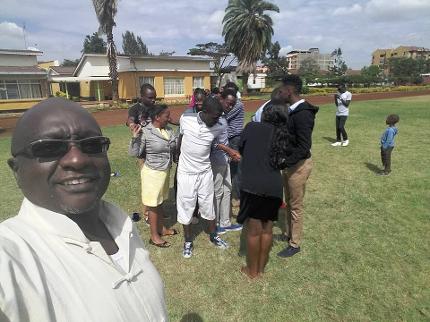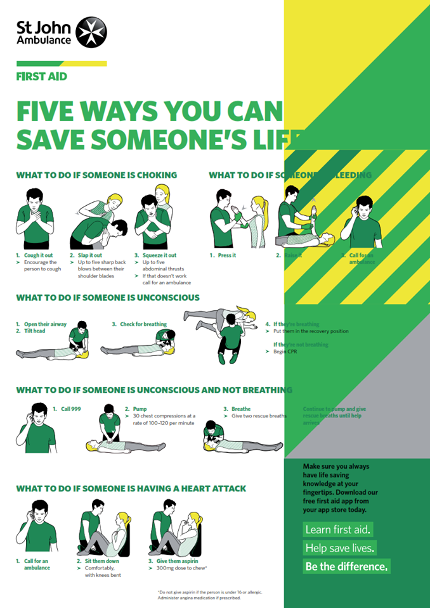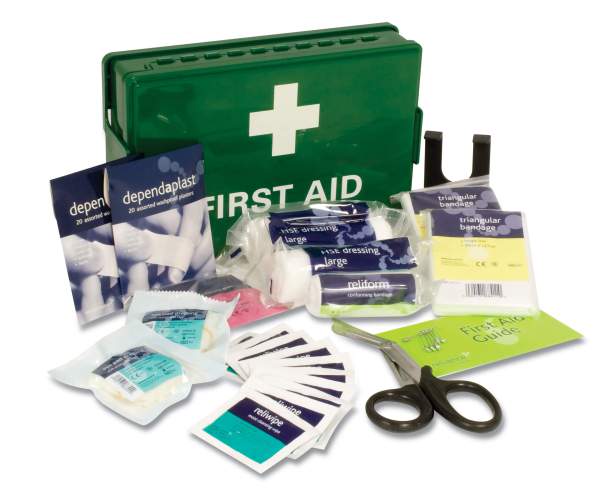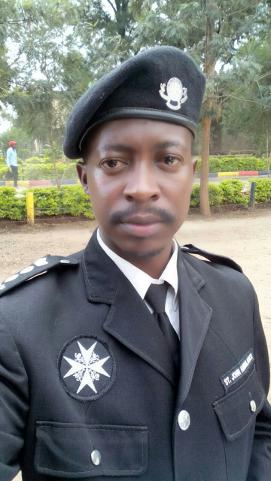 Edward E. Bossa

Profession; First Aid and Safety Instructor
I am a highly skilled First Aid and Safety Instructor with over ten years training and response experience in First Aid, safety, Disaster preparedness and evacuation with a wealth of knowledge and experience in among others;
Disaster Preparedness Planning, Humanitarian Peace Support School

Adolescent counseling, Psycho-social Support and Counseling skills St John Ambulance

Incident Command System and Basic Disaster Management, Humanitarian Peace Support School

First Aid Administration and Instruction, St. John Ambulance Kenya and Emergency Rescue Africa

Peer Education Training, St John Ambulance.
Experience
In my experience, I have had the privilege of training in both Kenya and Tanzania, people aged from 6yrs to 50yrs in First Aid, Fire safety and Emergency evacuation. Apart from training I have also had the privilege to respond to major and minor disasters that have happened in the country including; Post election violence of 2008, Westgate Terror attack, Collapsed buildings around Nairobi, major fires around Nairobi amongst many more.
The capacities include;
First Aid Instruction; this involves training and evaluating trainees to competence, frequent continuous development programs, and annual updates on skills.

Emergency response; I am an efficient, well trained, hands on emergency responder having been trained on Incident command system, Disaster Preparedness Planning and Emergency Operation Centre at the Humanitarian Peace Support School in Kenya, First aid and Ambulance operations at St John Ambulance and worked with the latter at various capacities in conjunction with National Disaster management unit in managing various emergency scenarios for over ten years.

General Competencies

First Aid Instructor; Emergency First Aid, Occupational First Aid, Baby minders First Aid, Outdoor First Aid, First Aid for the Youth and Children.

Disaster Management; Basic Fire safety, Emergency evacuation, Disaster preparedness and planning, Evacuation planning, Emergency Operation Centre, and Drill planning and execution.

Emergency Response and Evacuation; Incident Command System, Ambulance operations, Radio Communication, Triage (Casualty Sorting), Mass Casualty Incidents and Scene safety

Youth and Peer counseling; psychosocial support, peer education, adolescent counseling, and Trauma Counseling.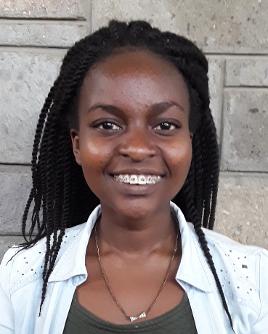 Christie Weche
Christie Weche is a form two student at Loreto Convent Valley Road (LCVR). She is the Assistant School Nurse of the St. John Ambulance Club and is a deputy class leader. Christie is also a Peer Mentor, Mentee and the Quality Control Officer at the AKAD Education Group Africa, a mentorship organization providing mentorship for academic and career success.
Christie has been privileged to work as an intern at Chibanda Makgalemele and co, a law firm in Gaborone, Botswana where she gained hands on experience on the ins and outs of being in the legal field.
Christie has previously been a brand ambassador for the Inua Dada Initiative, chaired by Kenya's First Lady, Margaret Kenyatta. Here she coordinated production of Public Service Announcements through auditioning, transportation and recording interviews of her colleagues who featured alongside prominent members of society such as former C.S for Education;
Jacob Kaimenyi
, Radio Presenter
Adele
Onyango
and TV Anchor
Lulu Hassan
. The Public Service Announcements were then aired on Citizen TV to help bring light to the challenges facing the girl child.
Christie realizes the importance of a wholistic education. While in Primary School as a 10 year old passionate about the arts, she led the introduction of new extra-curricular activities such as the National Drama and Music Festivals and spearheaded the revival of dormant clubs such as the Journalism club in Bellevue Primary School. She was recognized for this and shortlisted for a full- scholarship opportunities at the International School of Kenya (ISK).
Christie has been passionate about her giving back to her community and been involved in several community clean ups such as the 'Upper Hill Clean-Up', 'Mazingira Safi Initiative' and Safisha South B Initiative. She has taught primary school students as part of a community service project at Vigil School in Kawangware (a lower income area) starting a program that helps
students with English speaking skills to better compete in the global market.
Christie hopes to pursue a career in international law while simultaneously exploring opportunities in the art and design sector.