Maximising Education
USA Opportunities
Admissions & Scholarships - Day 1 Strategic Mentorship - Days 2 & 3
Dates:
Wed 21st August - Fri 24th August 2018
Target: High School Youth,
School Leavers, Parents, School Administration, General public
Location: MOW Sports Club, South C, Nairobi

Time: 8:30am to 4:00pm daily
Key Facilitators:
Ass. Prof, Dr. Emily Obuya - Sage Colleges, NY, USA

Nancy Ng'ethe - Eduweb Technologies
Christie Weche - Leangap 2018, San Francisco, USA

Boniface Omina - Lenana School, Nairobi, Kenya
Rev. Dr. Julius Weche - AKAD
1. Problem: Introduction & Challenges
Applying to the US can be a daunting process, with few institutions having relevant knowledge and experience to assist students in preparation, application, and admission processes. Many students miss out on colleges/universities admissions, let alone scholarship opportunities. Parents often wait until children complete high school before inquiring about the process, relying on family and friends who usually do not understand the college admission process
2. Solution
There is need to demystify US college admissions through proper structures & systems to alleviate the stress and time wastage in this process. It is crucial that students begin the process as early as their first year of high school to ensure proper understanding for success in admissions & scholarship opportunities programs.
Dr. Emily Obuya, PhD is an Associate Professor of Chemistry at The Sage Colleges, New York, USA. In 2017, she was a recipient of the Carnegie African Diaspora Fellowship where she worked with USIU to develop a curriculum for a Bachelor of Technology in Analytical Chemistry program. She will be accompanied by three of her students
3. Content - Day 1
The aim of the content is to bridge the gap by providing informational sessions and educational consulting and mentoring services that will allow families to learn the process to adequately prepare for and succeed in getting admission into US higher institutions. The initial one-day workshop will include the following:
The US university ranking system; who gets in and why




Adequate and early preparation as the key to ensure admission and success




The comprehensive cost of a US college education and how to apply for scholarships




Career consideration and job placement – before applying!




Life skills training and mentoring as an important part of this process



4. Content: Day 2 & 3
Mentorship preparations for admissions & scholarships to top, world class universities. What SKILLS do you need to have in place?
Building lasting self esteem & confidence

Overcoming fears and self doubt that holds one back

Having vision for success and setting goals

Stategies for success

Accountabiltiy plan + performance targets
Examples shared from the Leangap 2018 Summer Program, San Francisco, USA by Christie Weche include but are not limited to;
Peer Sharing of the Leangap personal experience,
Why i wanted to go there,

What i did to get there,

How i did it! (Talk about leveraging your networks)
Leangap Case Study: What our team did with Acumeal;
Ideation




Team Formation




Market Research




Beta Testing & Customer Validation!




Financial Viability




Sales & Marketing




Public Speaking & Presentation
3. Pros & Cons of high school entrepreneurship: Case studies of Leangap mentors + San Francisco startup and general business culture
4. Activities:
Build business within teams, to ideate, customer validate and pitch it to me!




Research Segments - 10 or so minutes to replicate on a small scale what we actually did at leangap!
Exploratory sessions on topic the audience wish to engage
Baisics of Mentorship

Q&A

The profiles of students that Associate Professor Dr Emily Obuya will come with for the AKAD seminar on 21st August 2018 are as below
1. Derek Larson is a senior at The Sage Colleges and is pursuing his bachelor's degree in applied biology with a concentration in pre-medical studies. He hopes to apply to medical school after graduating from college in May.
Derek enjoys participating in student organizations, tutoring physics and chemistry, and serving as an orientation leader for incoming students. Outside of college, Derek has worked as a medical scribe for Ellis Hospital and has volunteered as a teacher and construction worker in Larabanga, Ghana. Upon returning to the United States, Derek will begin studying for the MCAT and volunteering at a hospice.
2. Kyle Peterson is currently a senior at The Sage Colleges located in Troy, New York. He is planning to graduate in May 2019 with a bachelor's degree in Biology.
Upon receiving his degree, he aspires to become a Physician Assistant who practices around the world. At this time, Kyle is employed at a Level 1 Trauma Center known as Albany Medical Center. There he works as an Emergency Department Technician and plans to continue this practice of medicine in the near future.
3. Lindsay Callahan grew up in upstate New York and received a Bachelor of Science in Nursing in 2012 at Russell Sage College in Troy, NY.
Since that time, she has been employed as a Registered Nurse in a level one trauma center; first in a neuro step down unit and now in a surgical and neuro Intensive Care Unit for the past 4 years. Lindsay made the decision to pursue acceptance to medical school and completed a two-year post-baccalaureate pre-medicine program this May. Lindsay took her MCAT test, required for admission to medical school shortly before coming to Kenya and will complete the application process following her return to the States this fall.
Student Feedback: January 2018 Admissions Event Essays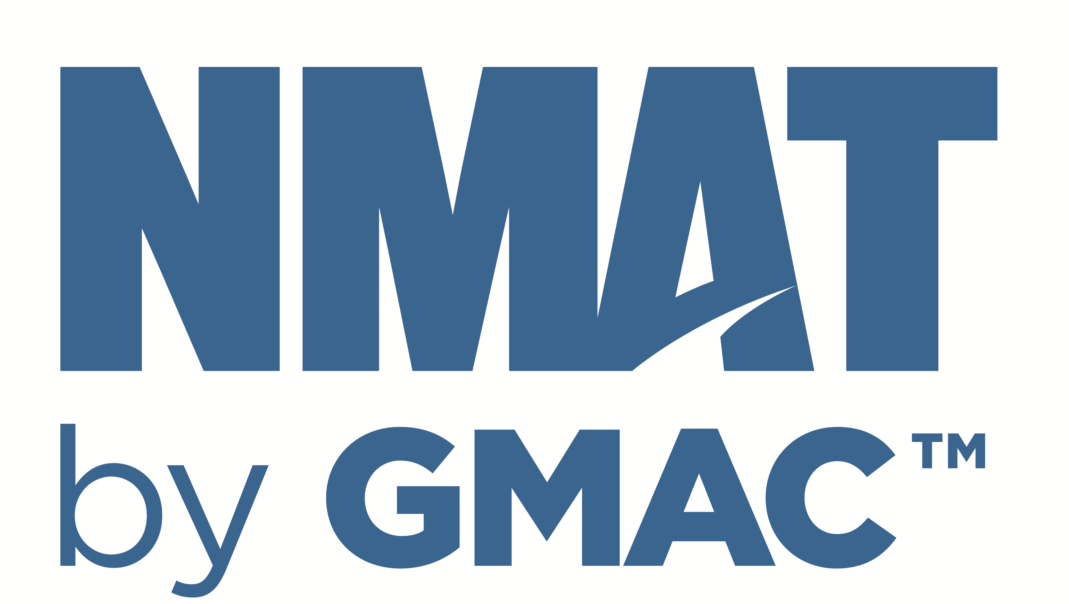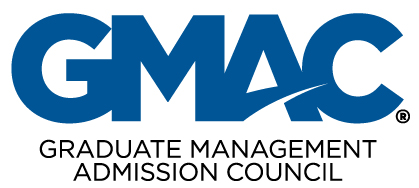 Location: MOW Sports Club, South C, Nairobi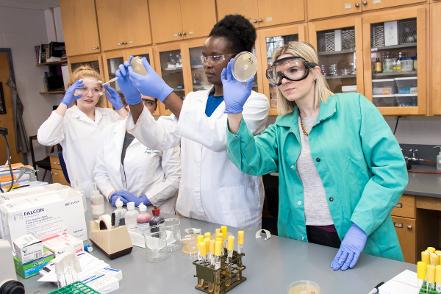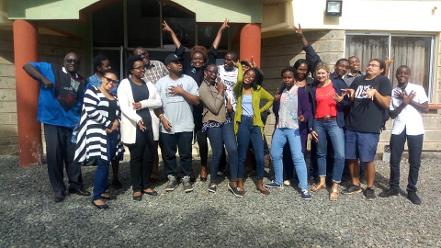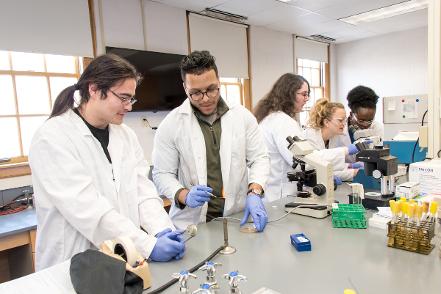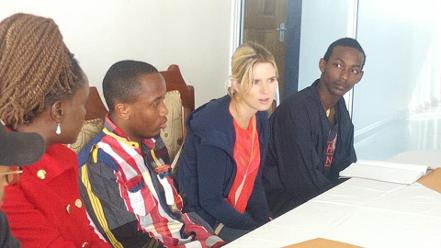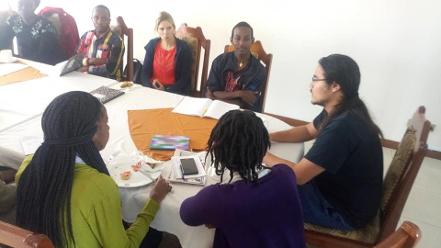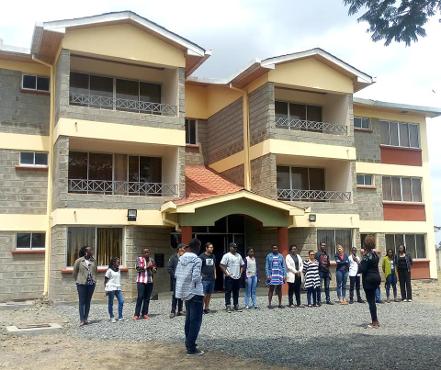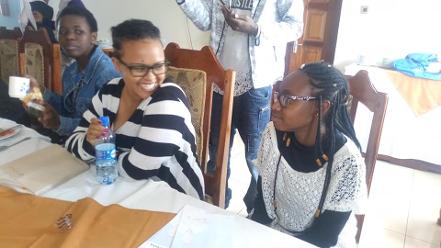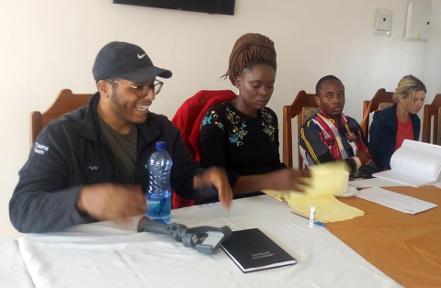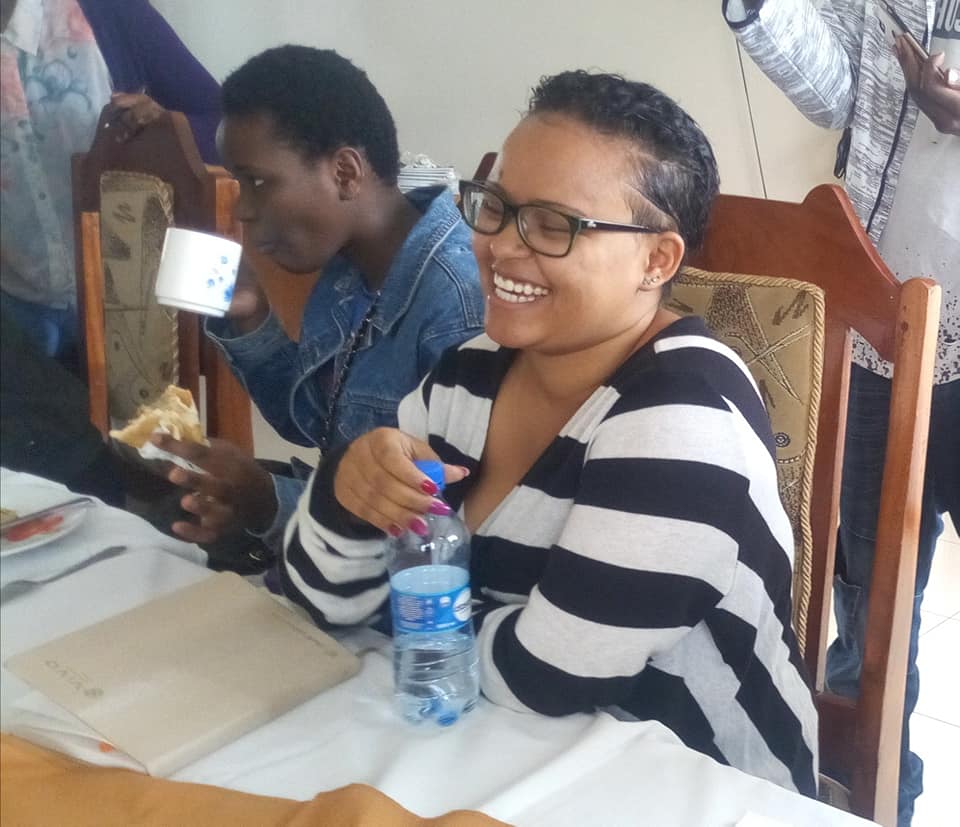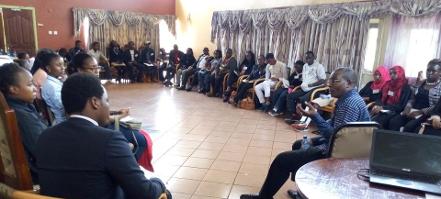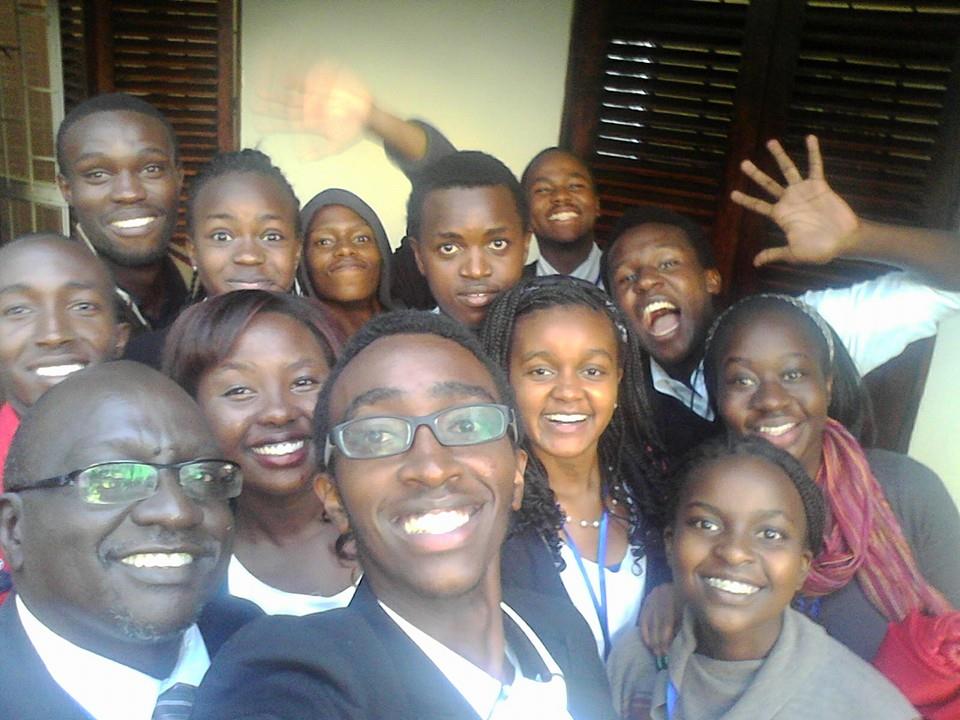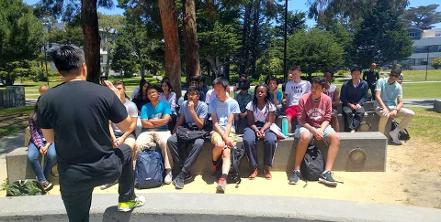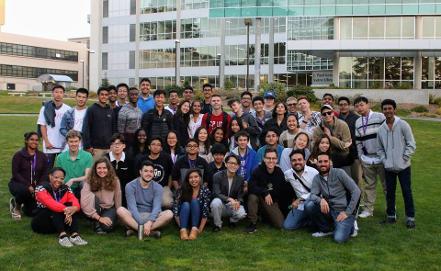 Leangap 2018 in San Francisco, USA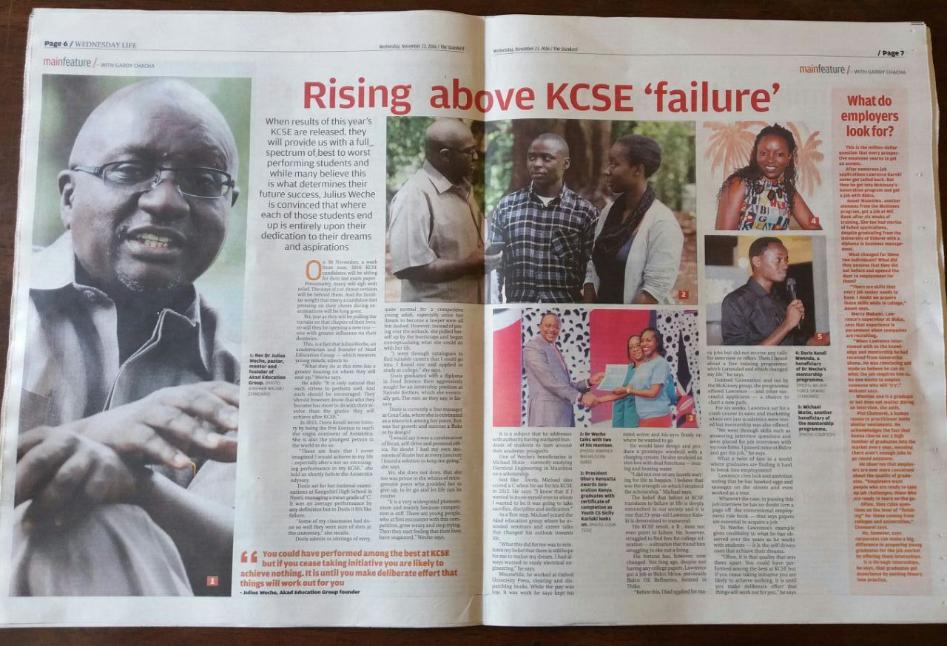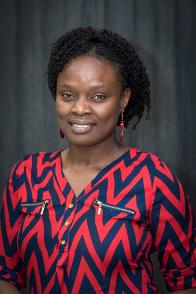 Dr. Emily Obuya
Dr. Obuya is an Associate Professor of Chemistry at The Sage Colleges, New York, USA.
In 2017, she was a recipient of the Carnegie African Diaspora Fellowship where she worked with USIU to develop a curriculum for a Bachelor of Technology in Analytical Chemistry program. In 2018, she received the same Fellowship to work on a research collaboration to biosynthesize silver nanoparticles for use in the SODIS device. Her research is world class, current and seeks to provide solutions to a global water sanitation problem that is one of the United Nations Sustainable Development Goals.
With over 10 years' experience in academia in the US, Dr. Obuya has a wealth of experience in the intricacies of the college preparation, application and admission process. As such, she is in the process of establishing her education consultancy and career mentoring programs where she will work with students to prepare them for success in their future careers in the US or otherwise. She is super excited to meet and talk to students/parents about her experiences and give them her perspective on what it took for her to have a thriving and successful career in STEM!
Dr. Obuya developed a passion for teaching and mentoring students at Kenyatta University where she was the Chairlady of the Kenyatta University Female Students in Science and Technology (KUFESST) club. This is where she realized that students, especially female students undertaking STEM-related careers, needed consistent and continuous mentoring in order to excel in their careers and to break the glass ceiling.
She has continued to work with students in her capacity as a female scientist and has developed a Teen Mentor Program at her local YMCA where she works with the youth to develop life skills and college/career preparedness. She has also worked one-on-one with individual students to apply for and obtain admission into Universities in the US.
Dr Obuya graduated with her Bachelor of Science in Chemistry from Kenyatta University where she obtained a First-Class honors and at the top of her graduating class. Her excellent academic performance earned her a full tuition scholarship for her Masters at Kenyatta University.
She continued with her excellence in academics and later proceeded to the USA on a full tuition scholarship for her doctorate studies. She attained her PhD in Chemistry from The State University of New York (SUNY) and her thesis was on "The design and synthesis of TiO2-nanostructured materials for environmental decontamination".
At SUNY, Dr. Obuya continued to excel in her studies and performance and received several awards including Best Graduate Teaching Assistant and Instructor of the year awards.
As a faculty member at Sage Colleges, Dr. Obuya is responsible to teaching chemistry courses and also runs a research program where she is looking into developing nanostructures for use as antimicrobial agents for drinking water. She is currently working on an EPA-funded project that looks to study the use of solar disinfection (SODIS) as a reliable water treatment technology for residents of Obunga in Kisumu Kenya.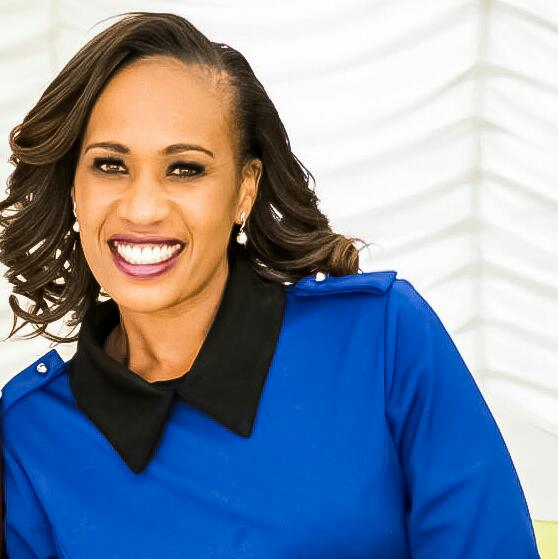 Nancy Ng'ethe
Nancy Ng'ethe is the Co-Founder and Managing Director of Eduweb Technologies. She runs this young company that has revolutionized the way
parents and guardians connect to schools. She holds a Bachelor of Computer Science from Catholic University of Eastern Africa.
Nancy is passionate about empowering the youth and has a soft touch on issues around the girl child. Previously she was running an NGO and closely worked with the Maasai community which triggered her interest in girl child empowerment.
She was instrumental in the formation of Innovation Kenya under KEPSA umbrella which brings together youth with innovative ideas from all sectors with an aim of ensuring their ideas are protected and they get value for operating in that space.
Nancy enjoys working with the youth and through Eduweb she spends a lot of time interacting with students which has opened opportunities for her to speak to this young generation in different forums. She is full of positive energy and lives by the quote "Bad energy scares the money away"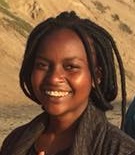 Christie Weche
Christie Weche is a high school, form 3 student at Loreto Convent Valley Road (LCVR), Nairobi, Kenya where she is the Corporal of Administration of the St. John Ambulance Club. She is a Co-Founder of Acumeal, a startup company based in San Francisco, USA; a Leangap 2018 Alumni and a Peer Mentor at the AKAD Education Group – Africa.
At the age of 15 years, Christie attended Leangap 2018, an Entrepreneurship Summer Program based in San Francisco, California, USA. Here she met a team of like-minded passionate high school entrepreneurs from around the world and together co-founded a startup named AcuMeal. The webapp uses revolutionary technologies to create nutritionist-backed meal plans suited to one's nutritional needs, taste preferences, likes and dislikes. She mainly focuses on AcuMeal's Marketing, Sales and Customer Relations.
In year 2017, Christie's career interest in law led to internship at Chibanda Makgalemele and Co., a law firm in Botswana and Munyao Kayugira and Co. Advocates in Kenya. She was able to gain hands on experience on the ins and outs of being in the legal field.
Christie has been passionate about giving back to the community, as a Brand Ambassador for the Inua Dada Initiative, chaired by Kenya's First Lady, Margaret Kenyatta. This empowers the girl child and she has led in being a Production Assistant for Public Service Announcements (PSA's) that were aired on Citizen TV. She currently is involved in a program with Mirror of Hope C.B.O whereby a team of her passionate schoolmates help to improve the English speaking and writing skills of primary level students, using interactive methods like music, dance and art to impact students.
As a 10 year old at Bellevue Primary School and passionate about the arts, she spearheaded the revival of dormant clubs, such as the Journalism Club. She led the introduction of new extra-curricular activities leading to the school's first participation at the Kenya National Drama and Music Festivals, where they participated in the finals in Meru town. She was recognized for this and shortlisted as top 5 out of 80 candidates for a full-scholarship at the International School of Kenya (ISK).
Christie has been a Peer Mentor at AKAD since year 2015. Through this platform, she has led sessions in First Aid, Disaster Preparation and Team-Building skills with Corporate organisations that have included BIDCO Africa, Kenya Power and LEWA Wildlife Conservancy in Isiolo, Kenya. She has been featured on national TV and radio and is a respected Peer Motivational Speaker.
Her future career aspiration is to combine Law, Entrepreneurship and Fashion Design!