April 2019 Seminar
30th AKAD Success Seminar
This was held on Tue 9th - Fri 12th April 2019
Time: 8am - 5pm Daily
(Non Residential)
Target: Upper Primary, High School & College Youth

Location: MOW Sports Club, South C, Nairobi, Kenya

Bonus Field Day for half the day on Day 4 is FREE to those attending the the seminar

Sample Peer Mentor Essay of the Seminar
Thematic mentorship areas are of lifekills that include, but are not limited to the following;
Confidence Building

Critical Thinking

Problem Solving

Team building

Public Speaking

Foundations for Academic & Career Success




Our training format is in a Socratic fashion with youth participation - not sitting back and falling asleep. This is within a fun environment with experiential team-building methodology.



Our Value Addition includes;

1. Self discovery – students first need to know themselves; their gifts, abilities, learning styles, dreams, goals and vision
2. Identify possible careers – based on knowing themselves
3. Prepare for future careers – based on post secondary institutions, such as universities
4. Plot your educational journey – setting of goals, timelines for short, medium and long term goals
5. Establish a career path – based on current & emerging challenges in the job and careers market locally and overseas
6. Establish Life & Soft skills
7. Follow up; Launch entrepreneurial projects through proof of concept, pilot projects, scale up projects



The above is based on customisation, not standardization, deeply immersing youth in environments that celebrate their unique strengths, abilities, passion with great fun
Terms & Conditions
By registering, participants confirm that they have the discretion and are healthy enough to participate in physical experiential training teambuilding & sports activities

The onus is on the students to dress appropriately - sports shoes, t-shirts and swimming attire as per timetable dates

Liability waiver is as per policy is available by clicking here

Manual liability waiver is to be signed for walk in participants.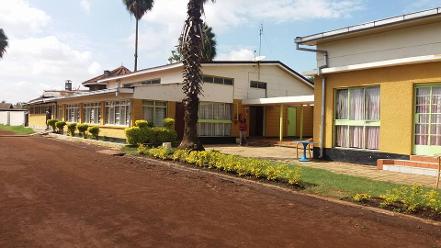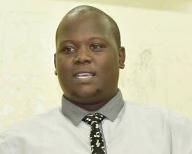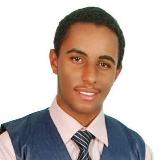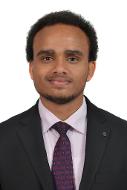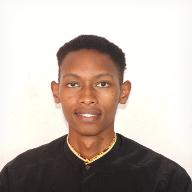 Location:
MOW Sports Club, South C, Nairobi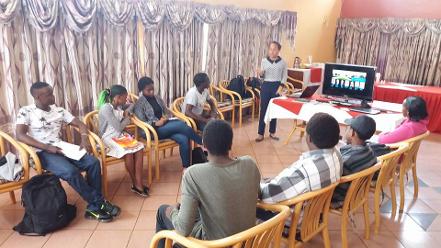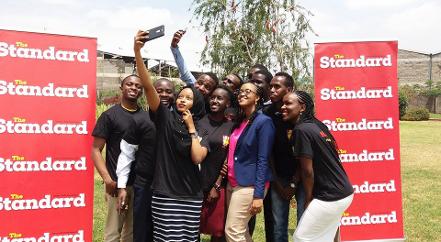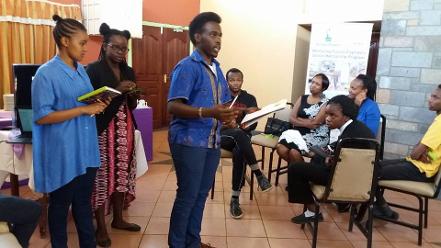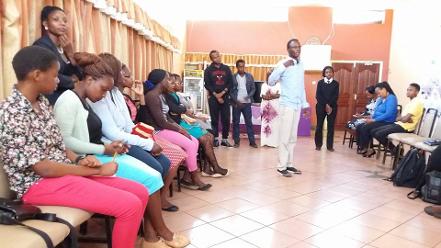 Resource Persons: Adult Mentors

Ronald Allamano Ong'udi

Ronald is an advocate of the High Court of Kenya,
a lecturer of law at Kabarak University Law School,
the Managing Partner Allamano & Associates as well as an
Associate of Munyao Kayugira & Co. Advocates in Nairobi, Kenya.
Ronald holds a Bachelor of Laws degree from Moi University, a Master of Laws degree from Deakin Law School in Australia and is currently pursuing his PhD in law from the University of Cape Town.
AKAD are honoured to have him come and speak at our CITAM Embakasi seminar on careers in the legal field.
Resource Persons: Peer Mentors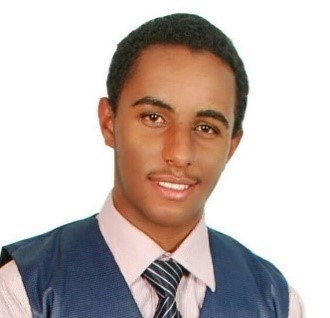 Eric Fairweather
Eric is a 2017 KCSE graduate, currently admitted to Minerva Schools in San Francisco, USA. In his Gap Year, he has worked as a relationship officer and Corporate Cashier with Equity Bank. He is a peer mentor with AKAD Education Group - Africa, founder of "Diverting the Winds" Campaign and an ELP scholar.
Eric is an alumnus of Lenana School, a national school in Kenya where he scored an A- in his KCSE. Due to his excellent academic performance, he joined Equity Leaders Program alongside the 142 A students in 2017's KCSE examinations. He has further studied for and completed 5 Certificate courses with YALI online in leadership, entrepreneurship, economics, resource and disaster management.
In high school, Eric was the chairman of Science club and an active researcher with the school's chapter of IPSOS Research Club of Africa. Finally, his greatest mark was when he co-wrote a Mathematics revision book used in the school to this date. Eric has secured a turbine-less windmill he built in high school and is working on the development of a secondary school banking company.
"Diverting the Winds Campaign" is currently mentoring youth from disadvantaged backgrounds in 6 counties in Kenya, partnering with schools, churches and orphanages with its skill based curriculum. Eric is also the head mentor of Oloolaiser high school Wings to Fly Scholars. While in high school, Eric was the Lenana School Captain (2017), the first Environment captain in form 3 and hosted the National Prefects congress.
As part of AKAD Education Africa, he propagates capacity building and skill deliverance fostered along the Hersey Blanchard leadership model. Eric was aired on KBC channel for an hour on the show GoodMorning Kenya on Mentorship and youth leadership as well as being an African Leadership Academy (ALA) Finalist.
As a public speaker, in year 2015 Eric was sponsored to the week-long leadership congress in Kigali, Rwanda by the MasterCard Foundation, speaking to an audience of 4,000 Wings to fly scholars on community building. He has since spoken to several schools and attended seminars that include the EAGx conference on Effective Altruism to Alleviate Poverty, Peace Stakeholders Conference at Laico Regency and the Mentoring Future Leaders with BIDCO and Mentoring Future Engineers with Kenya power. In 2017 he attended the Kenya National Prayer Breakfast on invitation from the Senate Speaker, Hon. Ekwe Ethuro.
Eric seeks to engage in potential enhancing activities that are solutions centered in his quest for global mindedness and social impact.
Contact details
Works at: Equity bank
Tel.no: 0787402848/0765050731
Email: rickyfairweather52@gmail.com
Facebook: Ricky Fairweather
LinkedIn: Eric Fairweather
Pages: Diverting The Winds Campaign
Fairweather Arts Co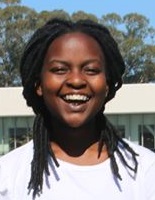 Christie Weche

Christie Weche is a 2019 KCSE candidate at Loreto Convent Valley Road, Nairobi, Kenya where she is a Senior Prefect and Corporal of Administration of the St. John Ambulance Club. She is a Leangap 2018 alumni (San Francisco, California, USA) and Co- Founder of Acumeal startup company as well as a Peer Mentor at the AKAD Education Group – Africa.
Christie attended Leangap at the age of 15 years, an entrepreneurship summer program were she met a team of like-minded passionate high school entrepreneurs from around the world and together co-founded a startup named AcuMeal. The webapp uses revolutionary technologies to create nutritionist-backed meal plans suited to one's nutritional needs, taste preferences, likes and dislikes. She mainly focuses on AcuMeal's Marketing, Sales and Customer Relations.
Christie's interest in law as a potential career led to her to intern at Chibanda Makgalemele and Co, a law firm in Gaborone, Botswana as well as Munyao Kayugira and Co. Advocates in Nairobi, Kenya. She was able to gain hands on experience on the ins and outs of being in the legal field.
Christie has been passionate about giving back to the community, beginning as a Brand Ambassador for the Inua Dada Initiative, chaired by Kenya's First Lady, Margaret Kenyatta. This empowers the girl child and she has led in being a Production Assistant for Public Service Announcements (PSA's) that were aired on Citizen TV. She currently is involved in a program with Mirror of Hope C.B.O whereby a team of her passionate schoolmates help to improve the English speaking and writing skills of primary level students, using interactive methods like music, dance and art to impact students.
As a 10 year old at Bellevue Primary School and passionate about the arts, she spearheaded the revival of dormant clubs, such as the Journalism Club. She led the introduction of new extra-curricular activities leading to the school's first participation at the Kenya National Drama and Music Festivals, where they participated in the finals in Meru town. She was recognized for this and shortlisted as top 5 out of 80 candidates for a full-scholarship at the International School of Kenya (ISK).
Christie has been a peer mentor at AKAD Africa since 2015. Through this platform, she has been able to lead sessions in First Aid, Disaster Preparation and Team-Building skills with Corporate organisations that have included BIDCO Africa, Kenya Power, LEWA Wildlife Conservancy (Isiolo, Kenya) and several others.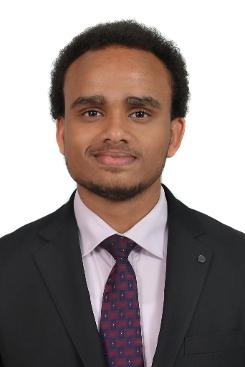 Yuri Coret
Yuri is an alumnus of The Lenana School in which he completed his high school education in the year 2018. He is an AKAD and Achieve Solutions Associate, a volunteer under PACE maker international at Kawangware Primary School and the co-founder of the African Footprint Initiative that mainly aims at empowering the youth. He has set a mission of making the world a better place by mentoring the youth into becoming change makers and solution providers. He is greatly passionate about photography and has been able to be mentored by Richard Nyamiobo, the founder of Twinkle World Broadcasting and Media Production Company.
He is currently specializing on portrait and projector photography and he is part of the gap year program offered by AKAD Africa which has help him to form networks with Davis & Shirtliff hence he has been able to have them renovate Kawangware Primary School's borehole as part of their corporate social responsibilities this year impacting over 2000 children representing over 1000 households in Kawangware slum. He also loves kickboxing and reading books during his leisure time.
He has been able to organize a campaign against drugs that was held on 4th, December 2016 to create awareness on the harmful effects of drug abuse. He has been able to visit he United Nations based in Nairobi after going through a three-day mentorship program at CITAM Embakasi that allowed him to learn about emotional intelligence , confidence building and negotiation skills. He has also been able to be invited for the Zuri Awards 2019 Gala Dinner and witness great women being acknowledged for their initiatives in their communities. Furthermore, he has also been privileged to be invited to witness the launching of the two thirds gender principle by the National Gender and Equality Commission on 29th March 2019.
He aspires to travel the world and put his photography skills into practice and be recognized worldwide just as Leibovitz Anime. He also wants to study medicine overseas and specialize in plastic surgery. Finally, he aspires to continue being a change maker in the society by advocating for youth empowerment in Africa through social entrepreneurship.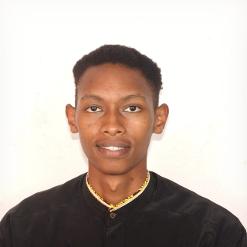 Collins Ireri
Collins Ireri is a singer/songwriter,actor and content creator on youtube with the youtube channel Kisharts.A 2017 KCSE graduate and an AKAD associate.

Currently he is a second year computer science student at KCA University, also learning skills such as web design, music production,script writing and directing though self-taught. Courtesy of AKAD Education Africa he volunteers to give back to his community by mentoring highschool students such as Lenana school students on his experiences in highschool and what he has learnt so far.

Collins is An alumnus of Lenana School where he participated in the music and drama clubs chairing the latter to the Kenya National Drama Festivals held in kisumu in 2017 where they won an award for the best play on child rights.

He aspires to help put the kenyan entertainment industry on the global map by enhancing the use of technology in the field.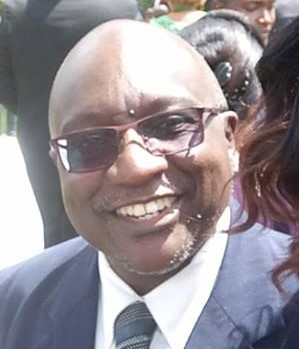 Rev. Dr. Julius Weche
Reverend Dr. Weche is ordained by the Anglican Church of Kenya. He is Founder & CEO of Akad Education Group - Africa, a capacity building, education based, Christian Social Enterprise organisation providing mentorship and value-based leadership training to youth through academic & career success, targeting upper primary, high school and college youth. Over the years, thousands of youth have been reached through this work, in collaboration with schools, universities, churches and supported by philanthropic CSR and individual contributions. Exemplary AKAD youth leaders and programs are regularly featured in the Kenyan national media – press, radio and TV.
Several dozen youth who catch the vision and knowledge of leadership empowerment regularly proceeded to obtain admissions and scholarships to top, world class universities, such as the Ivy League Universities; Harvard, Yale and UPenn Universities. Dr. Weche has twice been invited as a speaker-panelist at Harvard Business School (HBS), Massachusetts Institute of Technology (MIT) in Boston, USA as well as HEC MBA Paris, France. His successful mentorship is seen through thematic, signature programs such as "Mentoring Future Engineers" with Kenya Power and KENGEN, "Mentoring Future Leaders" with Billionaire, Dr. Vimal Shah of Bidco Africa and several other Billion Shilling organisations.
Rev. Dr Weche has been a Business Development Consultant, trainer and MBA lecturer in Corporate Social Responsibility (CSR) at Inoorero University, Executive Director for the Jebii Kilimo Foundation, One Kenya Foundation, Head of Mentorship for Africa 2.0 – Kenya. For 15 years he was Managing Director, Leruo Services (Pty) Ltd. in Botswana, largest supplier of veterinary products to Government of Botswana with ZAR 40 million offer to establish local manufacturing. He has been Continuous Professional Development Manager, Kenya Institute of Management (KIM) and Assistant Complex Manager, Agricultural Development Corporation (ADC) in Galana, Kenya. This work has entailed worldwide travels; through several African countries; South Africa, Botswana, Zambia, Zimbabwe, Kenya, Uganda, Southern Sudan, Nigeria, Ethiopia; internationally from USA, Europe, Middle East, China up to Fiji.
Rev. Dr. Weche is currently a PhD candidate in Leadership & Management. He holds a Master's degree in Business Administration (MBA) from DeMontfort University (UK), Veterinary Medicine degree from the University of Nairobi, with graduate studies in Dispute Resolution (UMass, Boston), Negotiation (PON - Harvard Law School), Governance (NIST), Financial Management (Strayer University, USA) Mediation certificate (MMS, Boston). He is a 1st Dan Sensei in Shotokan, a disciplined sport he has taught for over 30 years.
Details of his mentorship solutions such as the annual "Gap Year" programs are available by clicking here demonstrating his deep seated passion for growing and developing young African leaders through mentorship, training and value adding collaborations. He is a public father to many youths over the last 35 years of ministry in Kenya, Africa and the world. Due to marital challenges, he is the published author of "Conflict and Deception in Relationships and Marriage", published on Amazon.com.