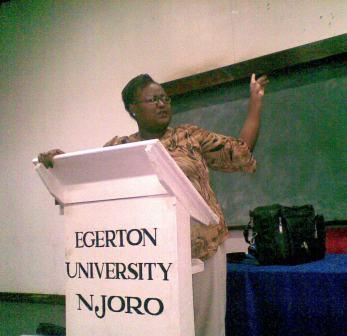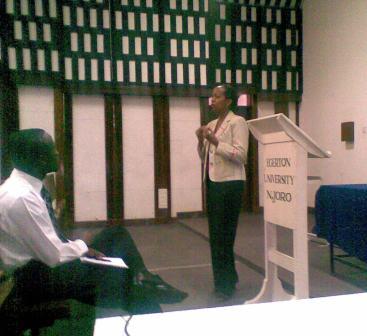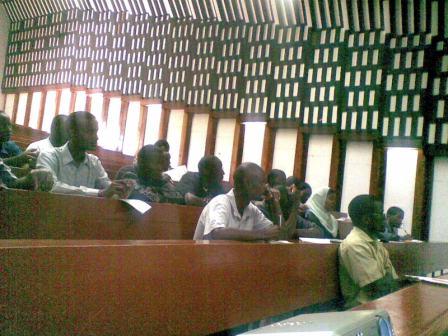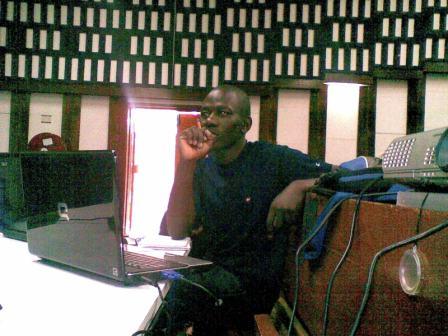 Egerton University,
Nakuru, Kenya
Saturday 6th November 2010

Akad Africa was invited by the Model United Nations Club of Egerton University to provide a talk on career, marketing and internship opportunities for students in the Nakuru country.

This resulted in a joint training with Factual Films (1974) Ltd held at the Fass Theatre, Egerton University.

The training began by viewing a presentation of the Equity Bank's August 2010 congress, held at Kenyatta University and presided over by Dr. James Mwangi. Mr. Samson N. Charo, the Chairman of the Model United Nations Club is an Equity Scholar, a recipient of scholarships offered by the Equity Group Foundation in partnership with the Mastercard Foundation.

In attendance were Christine Gichuiya (UNON) and Joanne Muturi (UNFCU) in their personal capacities and Dr. J. Weche, CEO, Akad Africa.

"Mentoring the youth is key to their future careers" said Christine Gichuiya, whose sentiments that were echoed by Joanne Muturi. "We need to choose to step out and help mould the youth, giving them hope and direction for the future, even if it is at very high cost to ourselves".

Short audio-visual adverts that are currently running on national television (NTV) and Factual Films circuits of the Uungwana Initiative were also shown to the students, who responded with shock, awe and laughter.

"We trust that we are adding to the culture of Uungawana", says Dr. Weche. "We are also offering opportunities for students within the counties to consider training in marketing through opportunities offered by our partners. These include those that provide access to real working environments, and through marketing, students are able to gain valuable experience during their campus years. The value of this is that students can gain experience in the markets even before they graduate, and enter the job market. Such students will always be ahead of others, because they can quote this experience on their resume and will be way ahead of any others interviewed for the same positions".

Competitive marketing and internship opportunities are currently available through Factual Films (1974) Ltd and the Uungwana Initiative.