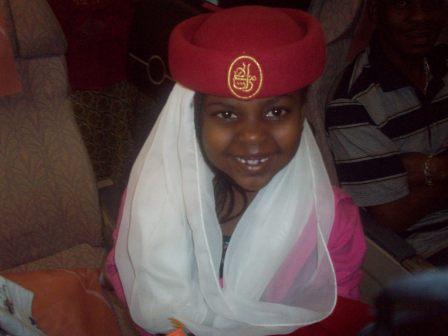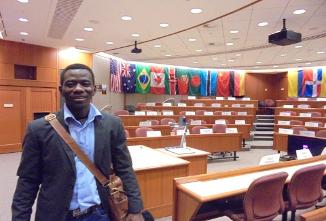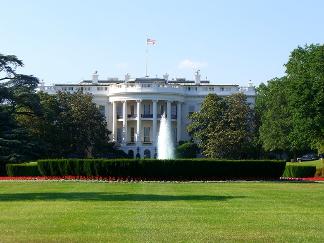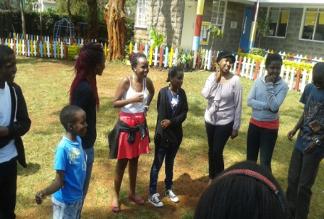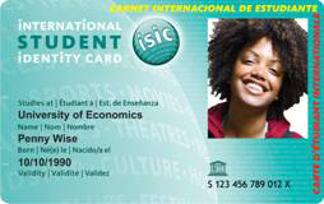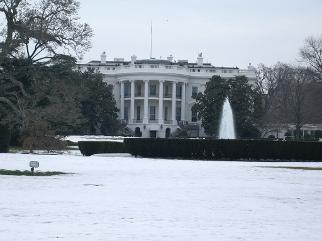 Student Travel:

The Education Travel is subject to participating students being in possession of valid travel documentation and visas.

Air travel is subject to students traveling "as students" with an International Student Identity Card for which the following is required;

Passport copy
Name of the current school / campus / college
Two passport size photos.
Itinerary variations: The specific detailed itinerary is subject change due to airline schedules, weather, acts of God, third party contractors (such as hotels) and cooperation by student participants. The beauty and challenge of different seasons such as winter provides unique learning opportunities that are totally unavailable in tropical Africa.

Recording devices: Participants are encouraged to come with or purchase digital recording devices such as digital cameras and mobile phone with cameras in order to capture memories of the travel. These are key in benchmarking their own progress and learning, for "faintest ink is stronger than strongest memory" (excluding sensive locations such as the US Education tour of the White House in Washington DC.)
Refunds for unsuccessful applications are limited to;
Visas not being granted by foreign Embassy

Lack of travel documentation
Late payment (minimum 10 days for international travel)

Uncleared funds are subject to bank charges and a 5% handling & administration charge
Health: Yellow fever certificate is required as part of travel documents to locations where this is required - locally in Africa and overseas.

Passport: Must be valid for at least six months beyond period of intended stay at destination.

Persons with disabilities: Persons with disabilities need to notify us in advance in order to make appropriate arrangements. These include visual, hearing or mental impairment. Request to use a wheelchair requires advance arrangements for aspects of the tour - such as on aircraft or providing access to specific buildings.
Visitors in wheelchairs, or with other mobility disabilities may need to use alternative entrances, where there is a ramp or elevator.

Rules and Expectations

Our Field Activities are always exciting, whether one is a requent traveler or venturing from home for the first time. The field activities provide students with a chance to explore new people and places. For safety, our collaborative partners have established important rules and guidelines to ensure one gets the most benefit and enjoyment from the experiences. Adhering to these regulations will not only enhance one's enjoyment, but also ensure the safety of all participants.

General Expectations
All participants are expected to follow and respect all directions and rules. Student behavior is equally important whether on a bus, train, flight, in eating establishments, on tours, hotels, and campuses. In additions to these policies, participants must also comply with any specific regulations of governmental, educational or commercial institutions.

Participants must be prepared to follow directions quickly and quietly throughout the trip; common sense, respect and consideration for others and property must be practiced daily.
Each participant is responsible for his/her personal belongings at all times. Special care must be taken with respect to identity and travel documents, as well as any other valuables.
Any participant not following rules and guidelines established understands that their parents may be contacted and they be sent home early from the field trip.
All students are expected to participate in every activity, unless there is sufficient cause not to do so, such as illness or injury.
Hotel Behavior
Accommodations shall be double occupancy in either mid-range hotels or in campus residences. (Our collaborative partners may use the Marriott or Hilton group of hotels)

Your hotel room/residence is your home away from home, so treat it with respect. The use of hotel facilities carries with it the responsibility of leaving them in the same condition in which they were found.

Students should not use the phone, order food or movies without the permission from a counselor.
No tour participant may leave the hotel grounds for any reason, or use the hotel pool, hot tub or sauna unless permission has been given by a chaperone, and are accompanied by at least one other tour participant.
Students must lock their hotel room doors at night and not allow anyone in unless they have been identified as a tour participant or counselor.
Tour participants must sleep in their assigned hotel rooms. Any change in rooming assignments can only be done with the Tour Leader's approval.
The student and parents are financially responsible for any damage to any hotel establishment during your stay.
Tour participants are not permitted in each others' rooms past 10pm.Students must remain in their hotel rooms once they are in them for the evening.
We are not the only occupants in the hotel; please be as quiet as possible.
All students are required to be in their hotel rooms at a time designated by the tour director. Room checks will be conducted by chaperones each night at the time of curfew.

Waiver:
iI / We understand:

That
Akad Africa Ltd. is a private company. While advertising in national and international settings, private and public schools, we understand that there is no relationship between Akad Africa Ltd. and specific institutions, unless this is specifically mentioned in writing.
That
each participant is expected to abide by the rules, regulations and expectations of the program in the interest of the safety, security, and welfare of all participants.
That
participants are responsible for arranging and paying for own transport to and from arrival / departure locations - unless otherwise offered. Participants are responsible for their own spending money for snacks, souvenirs or other discretionary spending money. Participants that register early, as well as meet other eligibility criteria will be given priority due to the limited available places.
That
we reserves the right to select students for any reason including:
Gender balance (needed for accommodation where necessary)
Age

Group dynamics

Behavioral concerns

Legal concerns
Likelihood of securing travel visas (where required)
That
the tour leaders will not be held responsible for any liability claims, including issues arising from any supplier / contractor of the tour services (airlines, bus, hotel, restaurants).
That
where required, participants or their parents are strongly encouraged to confirm and pay for transport - such as flights only after field details have been finalized.
That
Akad Africa Ltd. will provide a letter stating the purpose and detail of the program to assist in securing a visitor's visa, where required. However, the letter
cannot guarantee
the granting of a visa by any foreign embassy.
That participants must provide proof of adequate medical coverage and relevant medical information where required.
That
final details of field trips be conveyed within reasonable time prior to the field trip. If, for reasons of insufficient numbers, the field trip is cancelled, the participant / parents will be refunded the full amount by applicable Money Transfer services (such as MPesa, Kenya). All other refunds are subject to the company refund policy
Bus & Train Etiquette
Your motor coach will be your transportation during the tour.
Buses must be kept in immaculate condition.
Noise should be kept to a minimum so your bus driver is not distracted.
Walking on the bus should be minimal.
Headphones should be used to avoid disturbing others.
Students and parents will be held responsible for any damage you cause to the motor coach
Medication
We are legally unable to give students medications unless we have permission from their parent or guardian in writing.
Groups
No one may go anywhere alone for any reason whatsoever! You must remain in groups of at least three or four students. It is crucial that groups stay together at all times. It is of the utmost importance that our counselors or mentors know where you are. Always be on time for scheduled activities and departures.
Contraband
Any student possessing or using an alcoholic beverage or controlled substances may immediately be sent home at the parent's expense.