2nd Annual Mentoring
Future Leaders Day
With Dr. Vimal Shah & Hon. Martha Karua & Dr. Angela Gichaga
This event was held on Sat 13th August 2016

Location: Bidco Auditorium, Thika, Kenya
Monitoring & Evaluation
Students that attended our event, kindly give us feedback as below
1. 10 Question Survey of the event: Click here
2. 2 page essay: Click here to upload your profile details
Your cooperation will be most appreciated!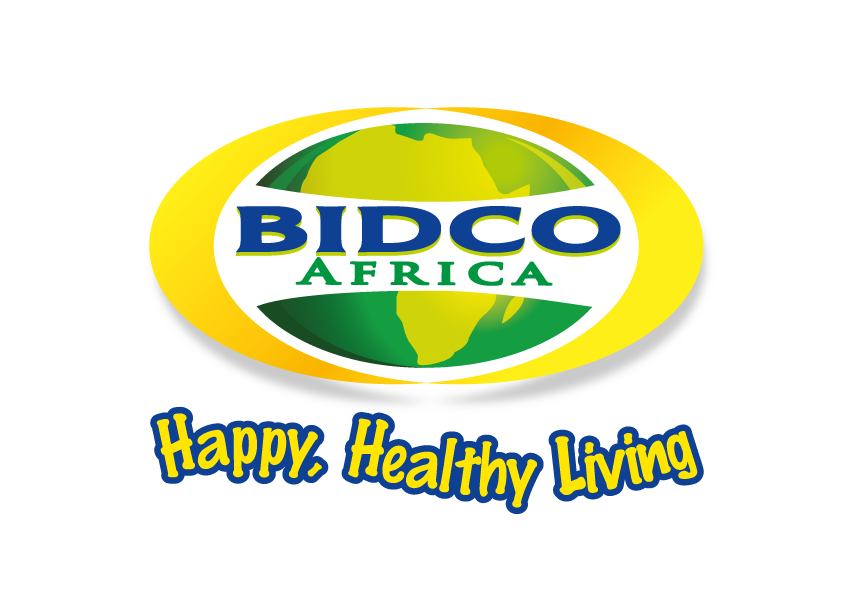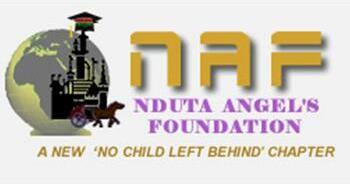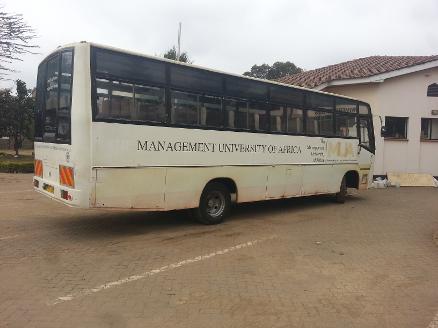 Grateful for the Management University of Africa (MUA) who will provide bus transport from Nairobi to Thika and back from KENCOM bus stage, Nairobi
Student Testimonial, first event in Sept 2015
Dear sir,
I am a student at Kenyatta university, pursuing a degree in bachelor of arts (gender and development studies).
I would also like to express my deepest appreciation to you for the invitation to one of your seminars. It was a wake up call for me from my comfort zone. I learnt a lot from the talks, not only were they an inspiration but also a correction of my past mistakes.
The day was a success to me especially since I learned how to brand myself and how to handle challenges. Being part of a group with the same mindset i got challenged to set higher goals.
The seminar also provided a platform of networking to me. I am very grateful for the initiative AKAD has taken to mentor and expose us as youths. It is not a waste of time rather it is a value addition to the future leaders. I look forward to invitations in such forums and seminars.
Yours Truly,
Juliet .
Sample Student Essays, Sept. 2015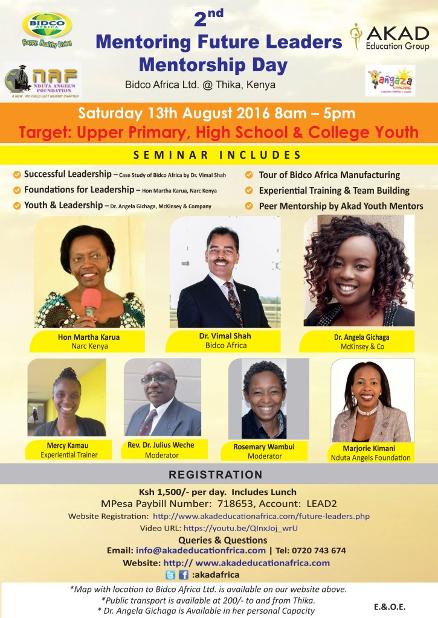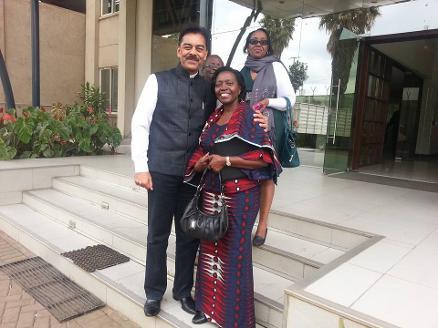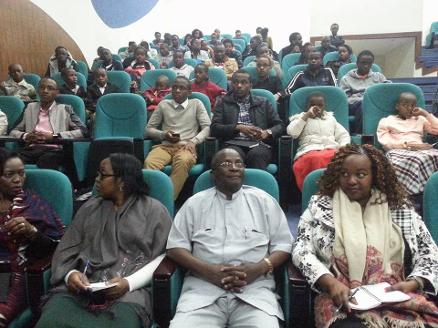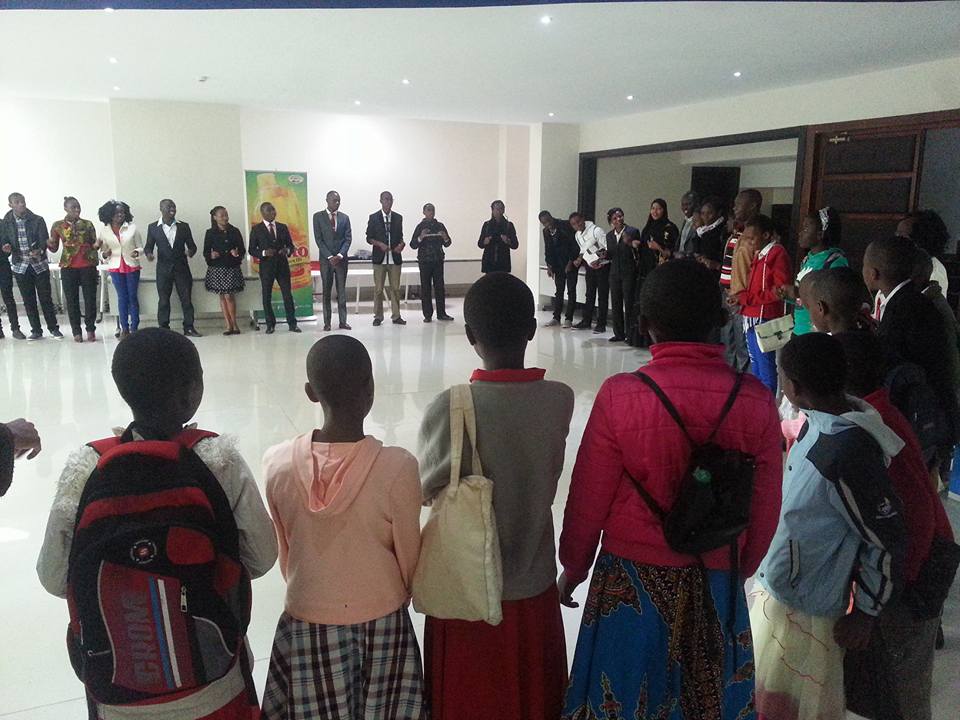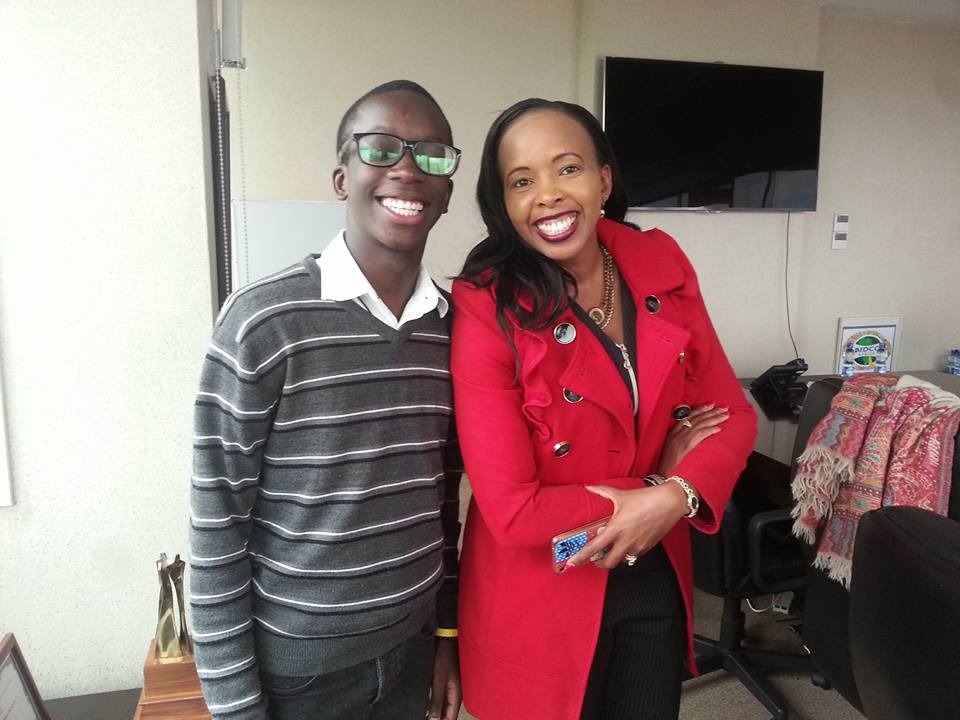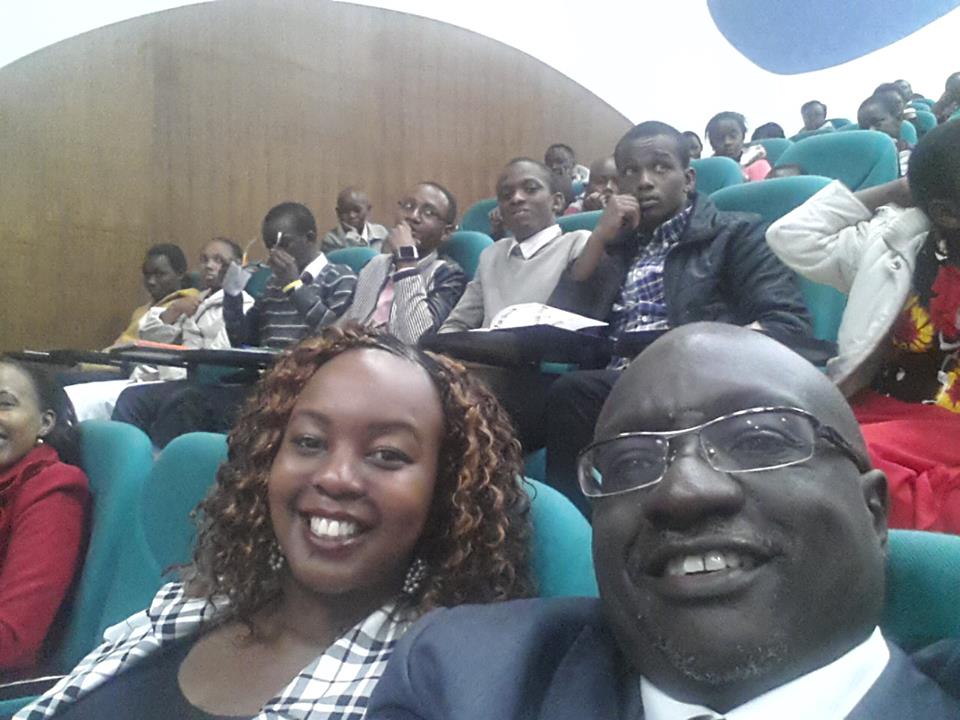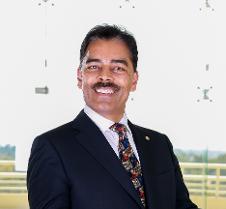 Dr. Vimal Shah
Dr. Vimal Shah serves as the Chief Executive Officer of Bidco Oil Refineries Limited and BIDCO Group. Dr. Shah has been Chairman of Kenya Private Sector Alliance since April 2013. He serves as Chairman of the Board of Kenya Association of Manufacturers in Kenya. He serves as Vice Chairman of lobby at Kenya Private Sector Alliance

His Honours and awards include Chief of the Order of the Burning Spear (C.B.S) from The President Of Kenya, December 2011; Moran of the Order of the Burning Spear (M.B.S) by The President Of Kenya in December 2006, CEO of the YEAR by The Kenya Institute of Management ( Company of the Year Awards), October 2006; Fellow of the Kenya Institute of Management, Kenya Institute of Management in October 2014, Fellow of the Institute Of Certified Public Secretaries of Kenya from the Institute Of Certified Public Secretaries of Kenya, February 2015; Fellow and Warrior, Marketing Society of Kenya in April 2012.
As a Leader, he has been Chairman of the East African Business Council, 2013 – 2014, Chairman, Kenya Private Sector Allaince (KEPSA) 2013 – 2015, Vice Chairman at KEPSA from 2011 to 2013, Chairman, Kenya Association of Manufacturers, 2008 – 2010, held various posts at Kenya Association of Manufacturers for 17 years before becoming Chairman, held various posts with the Oshwal Education & Relief Board (East Africa) 1981 – 2006, Trustee, Oshwal Youth League Nairobi Kenya, 1999 – 2009; Advisory Board Member, Tony Elumelu Foundation, 2011 to date, March 2016; International Advisory Board Member, Mauritius Board of Investment 2011 – 2015.
His leadership in Education is as Chancellor, Jaramogi Oginga Odinga University, Board Member, United States International University - Africa 2009 – Present, Board Member, Management University of Africa 2012 – Present, Board Member, Technical University of Kenya (TUK) 2010 – 2013.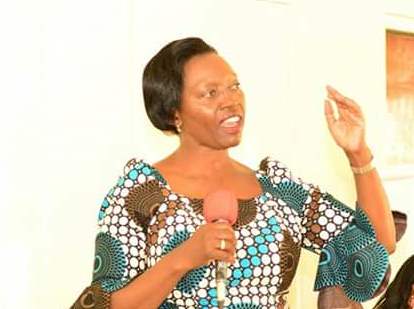 Hon. Martha Karua
Hon. Martha Karua is the National Chairperson Narc Kenya Party. She was a Presidential Candidate in the Kenya National Elections in year 2013 and is running in 2017. Prior to this, she was the Member of Parliament for Gichugu Constituency.
Hon Karua was endorsed as the national chairperson of the NARC-Kenya political party on November 15, 2008 during the party's national delegates' convention at the Bomas of Kenya in Nairobi. Until April 6, 2009 she was the Minister of Justice, National Cohesion & Constitutional Affairs. She also previously served as Minister of Water Resources Management & Development, and was behind the implementation of the Water Act 2002, which has since then accelerated the pace of water reforms and service provision in Kenya.
She has been a leading crusader for the widening of democratic space and gender issues in Kenya. She has been involved in championing women's rights through public interest litigation, lobbying and advocacy for laws that enhance and protect women's rights through her work with various women's organizations, particularly the International Federation of Women Lawyers (FIDA-Kenya) and the League of Kenya Women Voters.
In 1999 the Kenya Section of the International Commission of Jurists awarded her the 1999 Kenya Jurist of the Year and in the same year same month, the law society of Kenya (LSK) awarded her the Legal Practitioners Due Diligence Award. In year 1991 she was recognized by Human Rights Watch as a human rights monitor. In December 1995 she was awarded by the Federation of Kenya Women Lawyers (FIDA) for advancing the course of women.
Hon. Martha Karua worked in the Judiciary as a District Magistrate rising to a Senior Resident Magistrate at the time of exit in 1987. During this period, she was in charge of Makadara Law Courts from 1984 to 1985 and Kibera Law Courts from 1986 to 1987 when she left to start her own law firm.
Hon Karua studied law at the University of Nairobi from 1977 to 1980. Between 1980 and 1981 she was enrolled at the Kenya School of Law for the statutory post graduate law course that is a prerequisite to admission to the Kenyan roll of advocates and licensing to practice law in Kenya. She then entered the public service, and worked as a Magistrate from 1981 to 1987. From 1987 to 2002 she worked in private practice as an advocate.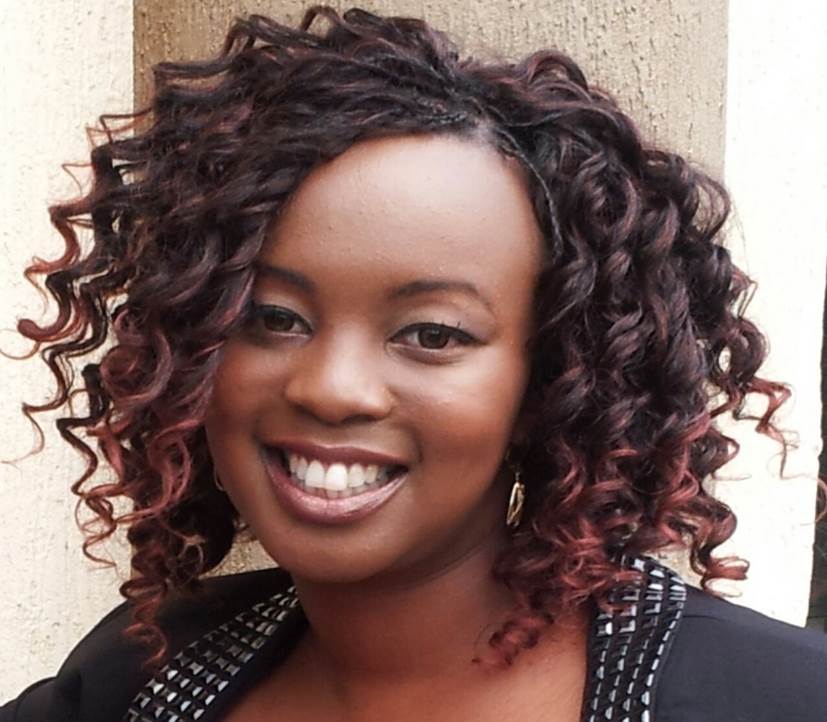 Dr. Angela Gichaga
Dr. Angela Gichaga is a public sector enthusiast and serves as a Public and Social Sector Associate (PSS-A) in McKinsey & Company.
She has experience in government, NGO's, academic and research institutions both in Kenya and across the globe. She has served in frontline health service delivery, developed national health policies for the Kenyan government, worked in strategy and implementation in several African countries while managing teams of up to 150+ members, as well as led capability building programmes for her clients. Angela has been humbled to learn from and share her knowledge and skills in Australia, Ethiopia, Kenya, Sierra Leone and South Africa.

Angela pursued an undergraduate in Medicine in Kenya, a Masters of Health Economics and Policy in Australia and a Public Management postgraduate qualification in the USA. She is published in peer reviewed platforms.
She was honoured to receive the Australian Leadership Awards for Africa (2012) and the Young African Leadership Initiative, Mandela Washington Fellowship (2014) in recognition of her exemplary leadership within the civil service.
She currently serves as a Public and Social Sector Associate (PSS-A) in McKinsey & Company where she co-developed and initiated the McK Women East Africa All in initiative, running the McK Women Connect activities. Angela was a gender equity panelist at the Africa Women in Leadership Network (A-WILN) strategy meeting during International Women's Day celebration 2016) whose guest speaker was H.E. Margaret Kenyatta, First Lady of the Republic of Kenya.
She currently mentors female university students and early career future leaders and she would like to dedicate more of her time to women and youth empowerment through mentorship, coaching and increasing their access to economic, social and cultural rights.
Email: g.angelanyambura@gmail.com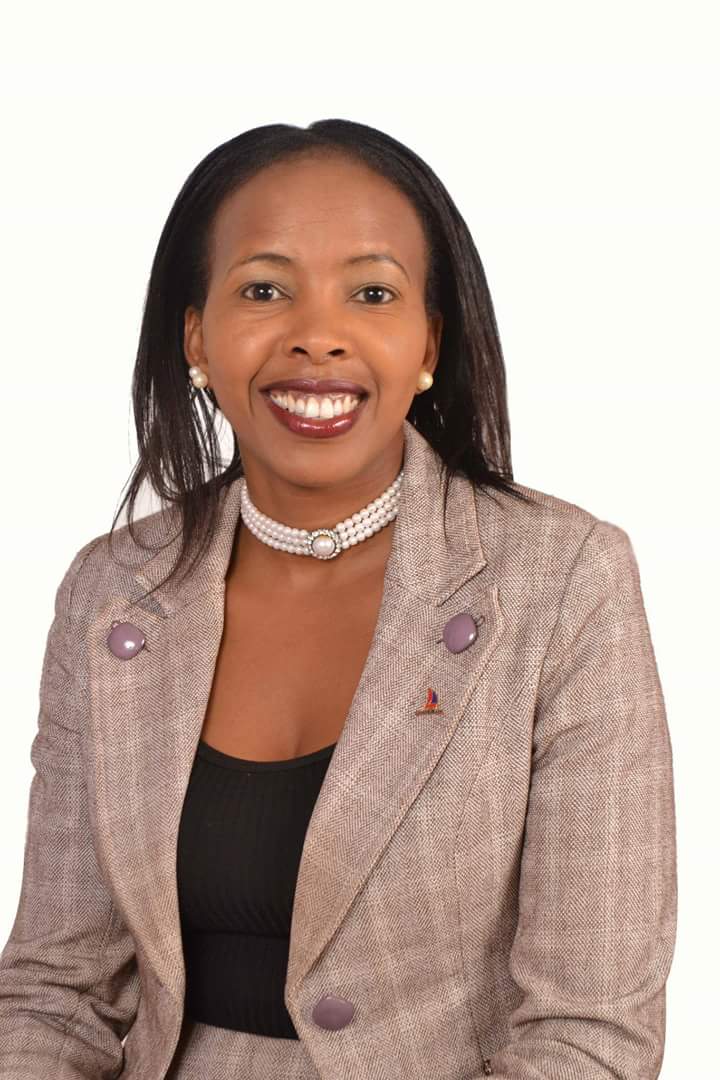 Marjorie Kimani
Marjorie Kimani is the Founder of Nduta Angels Foundation. She is also the Senior Manager, Banking Business, Education & Youth Services at Chase Bank. Most people call her "Maggie" in Diaspora Banking (now Diaspora Remittances Services).
She is a former Investment banker who lived and worked abroad in Massachusetts, USA with over 10 years wealth management banking experience. She joined Chase Bank in September 2011, started the Diaspora Banking Department and created Virtual Branch #026. Her duties include to design, implement, and facilitate the annual Diaspora banking strategy and plan for the organization. Support and facilitate development and implementation of section business plans and take a lead in product development and ensure alignment of products to Diaspora needs and expectations. She also promotes Diaspora Banking Overseas and actively initiates strategic business alliances ties/partnerships that will lead to long term business ties with Kenyans abroad & foreign investors interested in investing in Kenya
She studied in Kenya at Chania High School, Kenyatta University (KU) and then overseas at Northeastern University (Cum Laude Honors) and Boston University in Massachusetts, USA - where she majored in Financial Economics, Maths and Business Administration. She was awarded Dean's List Certificate in 2003 for being the best performing part-time (evening) student which secured her job with StateStreet Bank, MA
Moderator: Rosemary Wambui
Rosemary Wambui is an Independent Trainer and Consultant. She specialises in Conflict Transformation, Diplomacy, Mentorship, Life skills, Sports Development and Resource Development. She is also a Drug Dependency Counsellor and a Copy Editor. Her experience of over twenty five years has taken her through the corporate, non-governmental, and religious sectors.

She holds a Bachelor and Master of Arts in International Relations with a focus on issues of Conflict and its Transformation, and a Certificate in Chemical Dependency Counselling Psychology, all from USIU (Africa).

Her areas of focus are leadership and training skills in the corporate and NGO setting, where she has worked with DHL International (K) Ltd, Quintessentially Kenya, and Habitat for Humanity Kenya, where she has built resource development and communications capacity; project development, management and co-ordination; event management, as well as mentored and trained independent small groups with communities across Kenya to help improve their living conditions and livelihoods. In addition, she has worked in the tours and safaris sector in Kenya.
Her consultancies have included providing resource development capacity for organisations like Kuona Trust, and rapporteuring and training in the areas of diplomacy, conflict and conflict transformation, where she has worked with various security-based organisations including the Regional Centre for Small Arms (RECSA), the Security Research and Information Centre (SRIC), and the Kenya Police Service. Together with, but not limited to, religious and youth development institutions and organisations like AKAD, Lifeskills Promoters, Kileleshwa Covenant Community Church and Nairobi Chapel, she has, and does mentor the youth as well as training in mentorship, life skills, public speaking and presentation. She also consults and trains with small groups in interpersonal & faith-based conflict transformation. In the sports arena, she has worked with Vision 21 Sports Consulting and Aspire Football Dreams (the largest humanitarian youth football scouting program in the world), in the identification and development of young athletes in football and basketball across East Africa. She is also an occasional lecturer in Daystar and Riara Universities, in the Peace Studies and International Relations degree programs.
With her varied skills and experience, she works at developing and building holistic programmes that promote and build sustainability, creativity, and balance in the lives of the youth. In addition, she works with professionals to help add value and maintain professionalism in and at their work.

Moderator 2: Rev. Dr. Julius Weche

Rev. Dr. Weche is Founder and CEO of Akad Education Group – Africa, a consulting organisation that provides mentorship and value based leadership training to youth for academic and career success, targeting upper primary, high school and college youth.
In mentoring youth for success, he has the opportunity to regularly interact with society's "movers and shakers" within Africa and abroad – who in turn, engage with and can create opportunities for his mentees. This has included being invited as Keynote Speaker to Harvard Business School, Massachusetts Institute of Technology (MIT) and HEC Paris, France. He is an Author, and respected leader in his community, church, and is the Education Secretary in the Narc Kenya political party.

As Founder of AKAD Africa, the organisation is having a great impact in redefining the higher education sector within the African continent. It has successfully positioned gifted mentees from financially challenged backgrounds to favourably compete with the best international students in world class universities, positioning them to thrive and succeed locally and internationally in the emerging fast-paced global economy. Mentoring themes include "Mentoring Future Engineers" with Kenya Power and KENGEN, and "Mentoring Future Leaders" with Bidco Africa, Dr. Vimal Shah and Dr. Angela Gichaga, as well as engaging with other willing corporates, such as KCB Group, Davis & Shirtliff, etc.
Dr Weche has been Corporate Social Responsibility (CSR) Lecturer at Inoorero University, MBA program, with CSR work as Executive Director for the Jebii Kilimo Foundation, One Kenya Foundation, Head of Mentorship for Africa 2.0 – Kenya and Waali Country Manager–Kenya. He was previously Managing Director, Leruo Services (Pty) Ltd in Botswana, South Africa, CPD Manager, Kenya Institute of Management (KIM) and Assistant Complex Manager at the Agricultural Development Corporation (ADC), Kenya. He has enjoyed working worldwide; from the United States of America to China and several African countries; Botswana, Kenya, Tanzania, Southern Sudan, South Africa, Uganda, Zambia and Zimbabwe with travel to Nigeria and Ethiopia.
Rev. Dr. Weche is currently a PhD in Leadership & Management candidate at the Management University of Africa – MUA. He holds a Master's degree in Business Administration (MBA) from DeMontfort University (UK), Veterinary Medicine degree from the University of Nairobi with graduate studies in Dispute Resolution (UMass, Boston), Negotiation (PON - Harvard Law School), Governance (NIST), Financial Management (Strayer University, USA) Mediation certificate (MMS, Boston). He is ordained by the ACK Church. He is a published author of "Conflict and Deception in Relationships and Marriage", published on Amazon.com
Email: dr.weche@akadgroup.com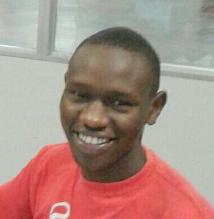 Josphat Lowoi
Josphat Lowoi is a first year student at African leadership Academy (ALA) in Johannesburg, South Africa.
In March, 2016, Josphat was one of five students selected to represent Africa in the Aspen ideas festival, Colorado, USA. The program pays all the expenses to attend the prestigious Aspen Ideas festival, an exceptional gathering of change drivers and the best brains on in the world at the Aspen institute in the Rocky Mountains of Colorado. Through this opportunity, he met remarkable individuals ranging from US secretary of State, Mr. John Kerry, Walter Isaacson (former CNN Boss and current president of the Aspen Institute) David Brooks (Columnist of the New York Times) to Adam Grant whose consulting clients include Google, US Army and the world Economy Forum.

Josphat is a Yale Global scholar, a recipient of a full tuition scholarship to attend the Yale Young global Scholars program in New Haven, Connecticut, USA to discuss various seminal texts related to Climate change and energy.

At the African Leadership Academy, Josphat was part of the team that organised the Southern African Ideas festival; a three day event held in South Africa that brings together innovative youths from across the continent and connects them to global mentors such as Jon Harari, CEO of WindowsWear. Josphat is a Peer Counselor and a Student Ambassador representing ALA in official functions like media interviews, facilitating guest speaker sessions and welcoming guests, such as Michael Joseph, former Boss of Safaricom in Kenya.

Prior to joining ALA, Josphat was the school captain of Lenana School and an author of a chemistry book. He is an Associate of Akad Education Group-Africa, where he participated in "Mentoring Future Leaders" seminar with Dr. Vimal Shah at Bidco Africa.

Josphat presented a memento to and thanked former USA President Bill Clinton after his speech in Kasarani Sports Centre, Kenya on behalf of nearly 10,000 Equity scholars and Equity Bank officials as an active Peer mentor and "Wings to Fly" Scholar in the Equity Leaders Program, April 2015. He has given back by speaking to several schools, such as The Alliance High school, Lenana School, Precious Blood-Riruta, Ngubereti High school and others.

Upon graduation, Josphat seeks to further give back to society by passing on skills acquired at ALA to European students attending Leaf School in Slovakia. He hopes to join Amherst, Williams College in Massachussetts, USA, to pursue a major in Industrial Chemistry.

Josphat has regularly been in the Kenyan national press such as in "The Daily Nation" newspaper after posting excellent KCSE results and being featured in Equity Group foundation magazines. More information is available at the links below.

http://www.nation.co.ke/news/KCSE-stars-who-overcome-great-obstacles/-/1056/3102608/-/joiboz/-/index.html

http://equitygroupfoundation.com/our_pillars_testmoni/josphat-loukot-lowoi/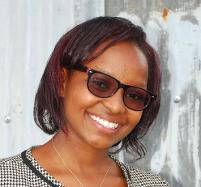 Martha Wakise
Martha is a bold and confident young lady passionate about impacting lives of the youth and effecting positive developmental changes in the community.
She cleared high school in 2012 and is currently pursuing her undergraduate studies in Early Childhood Development at the University of Nairobi, Kikuyu campus. As aforementioned, Martha is strongly driven to impact change in her community and it is for this reason that she is part of several change making organisations which share in her vision. These are; Lead The Change Initiative, Angaza Coaching, Out of the streets Initiative and the Give 1 project - Kenya. Additionally, over her school holidays, Martha volunteers as a kindergarten teacher at elementary schools in her home area; The Stepping Stones Elementary school and The Kennedy Schools.
Having held various leadership positions in the past, Martha is a team player who focuses on building and making better anyone and everyone she engages with. She aspires to do her Post graduate studies in Psychological Research at the Oxford University, in the United Kingdom, and is currently working on an initiative that will deal with recuperating rape and sodomy victims.
Email: mmuthoki14@gmail.com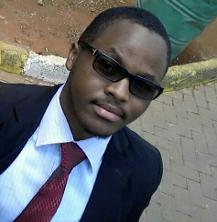 Francis Wahome
Francis is an Alumini of The Lenana School where he served as potential leader chairing up to 4 clubs. He has pertaken in the Junior Achievement Competition where he and his team were 5th nationally (https://m.youtube.com/watch?v=5K0sXBbuaVg). He was also the chairperson of the SCAD Club, a student run organization that helps fight drug intake among the youth.
Francis is the Co founder of an organization he and a friend started within Lenana School called "The Young Spark Movement". He is the founder of a small group of programmers called "The White Web Team" (https://mobile.facebook.com/whiteweb/?_rdr).
He is also an associate of Akad Education Group Africa, through whom he has grown in leadership and engaged with high profile leaders such as Dr. Vimal Shah (C.E.O Bidco Africa), Hon. Martha Karua (Narc Kenya Chairperson) and Dr. Gilbert Saggia (C.E.O Oracle Kenya).
He has also been featured on national TV with professional panelists to discuss the way forward for recently graduated Kenya Certificate of Secondary Education (KCSE) candidates (https://youtu.be/e7Us_eYxIido).
Francis has obtained admission to the Leangap summer program in Boston, Massachussetts, USA where he is to engage with youth from all over the world for a period of 6 weeks. His dream is to help youth to persue greatness and mentor others in their paths to success.
Email: frankwahome16@gmail.com
Monitoring & Evaluation, Sept 2015

| | | | |
| --- | --- | --- | --- |
| No | Participant | Expectation & Result | Scoring percent |
| 1 | Aaliyah Iqbal | Expectations were met ; Learnt to be one that does things first. Learnt of the 4 E's; Looking forward to more seminars and Joining AKAD | 110% |
| 2 | Victor Ngetich, UoN, Engineering Student | Expectations Met; Personal Branding, Soft Skills, Communication Skills; Learnt that Engineers at Bidco provide leadership as they work; Mr. Vimal Shah taught me about value and not price | 91 – 100% |
| 3 | Natasha | Expectations were met; Gained more than she expected; Has obtained the confidence to take risk; Appreciates how to work hard, work smart and get to where she wants to get to | 109% |
| 4 | Josephat Lowoi, Lenana School | Expectations were met; Learned how to; 1. Stand out in a crowd 2. Let go of wishing 3. Take the opportunity to be a learner 4. Inspired to make new friends. | 100% |
| 5 | Grace | Expectations were met; learned very much. Each person was able to learn from others; No longer "Naomba Serikali" mentality; The norm is to complain; has gone beyond this | 100% |
| 6 | Jimmy Gakure | Expectations were met; Wanted to know values & decorum of leaders; Teambuilding exposure was appreciated; "Tell & Do". A leader should guide others to do good; Climbing is his goal; not to quit, be focused and determined | 100% |
| 7 | Eric Fairweather, Lenana School | Expectations were exceeded; Learnt many principles. Met many similar people; Learnt how to implement success formula in his life | 200% |
| | SUMMARY SCORE | | 117% |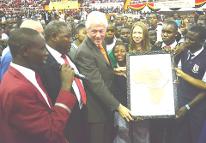 Josphat Lowoi with US President Bill Clinton