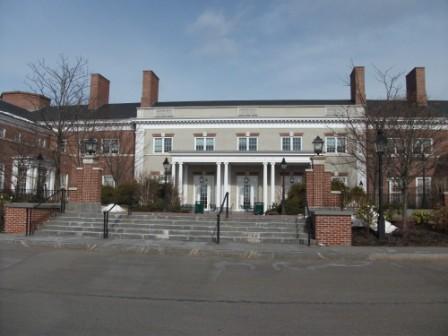 Spangler Building, Harvard Business School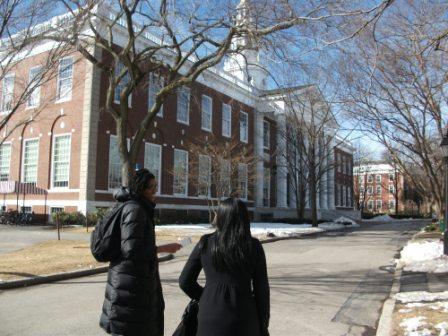 Student tours of Harvard Business School
15th Annual Africa Business Conference, 15th-17th February, 2013
The 15th Annual Africa Business Conference will be held at the Harvard Business School in Boston, Massachusetts, USA. The Conference will be held at the Harvard Business School campus, 15th-17th February, 2013
The conference is hosted by the Africa Business Club, a member of Student Clubs of HBS, Inc. The theme for this year's Conference,
"Re-defining Africa: The Emergence of a New African Story"
, is in recognition of the fact that as Africa evolves, so too must the World's perception of Her. The aim of this Conference is to showcase those who continue to shape and influence the African story through business and enterprise, and to create an environment for like-minded individuals to meet, exchange ideas and spur one another on to action.
The Africa Business Conference is the world's largest student-run event focused on business in Africa. It brings together about 1,200 participants and is the ultimate networking opportunity for business and community leaders, corporate sponsors, students, educators from around the world and anyone passionate about business opportunities in Africa.
On this 15th Anniversary of the Conference, it aims to provide a multi-dimensional view of the various ways in which individuals and businesses alike are redefining Africa and cementing its place in history as a strong contributor to the global economy. The organisers ask for you to not simply attend, but participate wholeheartedly - engaging with them in jointly celebrating Africa's successes - and deliberate on how we can actively improve on our past as we press forward. Kindly join us all for what promises to be enlightening discussion!
For the
2012 Post conference brochure, kindly click here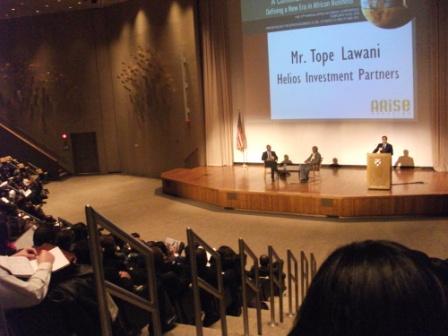 Keynote Presentation, 13th ABC conference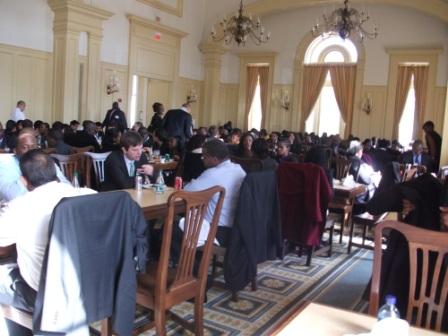 Lunch in the Spangler Building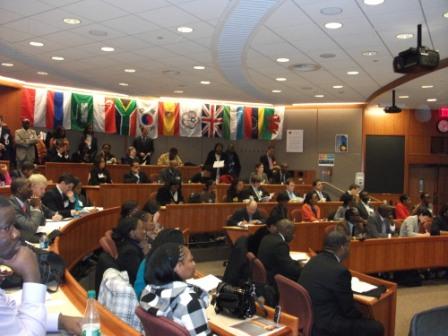 Panel Presentations, Aldrich Building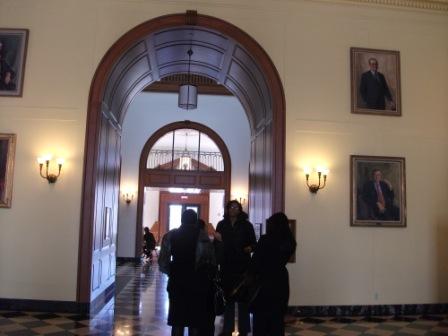 Inside the Spangler Building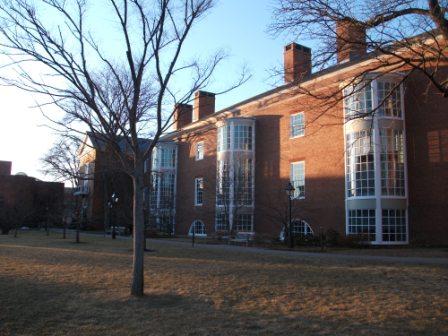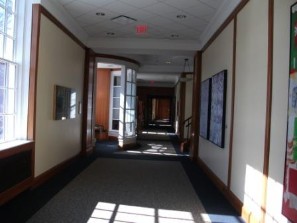 Corridor inside the Aldrich Building, where the separate panels are held.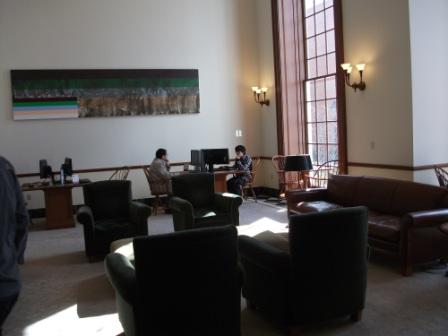 Professional Panels
Panels were organized in six tracks:


Leadership in Action

: From start-up entrepreneurs to large firm executives, hear how managers are leading teams and getting things done.

Regional Integration and Trade:

Explore how the changing geopolitical landscape is allowing firms to capture new markets.

Capital Flows:

Learn how investors are tapping into the African growth story across various asset classes.

The African Consumer:

Understand how firms are satisfying the growing demands of consumers on the Continent.

Stengthening the Foundation

: Learn what organizations are doing to improve the physical and social infrastructure in Africa.

Capitalizing on Natural Resources:

Discover how firms are maximizing value from natural resources.
The Africa Business Conference includes;


Professional Panels
Activities for prospective Harvard University Students
Admission advice for prospective African students
Multiple Keynote Sessions (as in picture above)

Networking Reception
Entertainment activities;
• Banquet dinner, Concert, Fashion Show
Our Educational Tour option over and above this include visits to;
Harvard Law School

Harvard Medical School

Kennedy School

Harvard School of Public Health
MIT (Massachusetts Institute of Technology)
Broad Institute
University of Massachusetts, Boston

New England Aquarium

IMAX Theatre, Boston
Lunch with Acumen Fund

Travel

Charleston Travel is ISO 9001: 2008 Certified, the first and only Travel Management Company in Kenya to be ISO Certified, and thus maintains a consistency of service across all Departments: Travel, Tours, Customer Care, Finance, Transport, Airport Office, Branch Offices and Implants.

Charleston Travel facilitates for travel include;

Return flights to and from destination.
Hotel accommodation in the destination.
Logistics and ground transport in the country of destination.
Visa processing.
Meet and assist at the destination Airports as well as JKIA.
Personal travel Insurance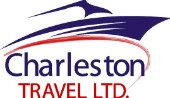 Why Travel to Harvard Business School & visit Ivy League Universities?
One answer as to why such a trip is important is because it provides one the opportunity to learn through action – "action learning", as described by Revans (1981). 'To "know" what action learning is, one must have been responsibly involved in it; since this cannot have been done merely by reading about action learning'
Read more
For details of past HBC-ABC conferences, kindly click here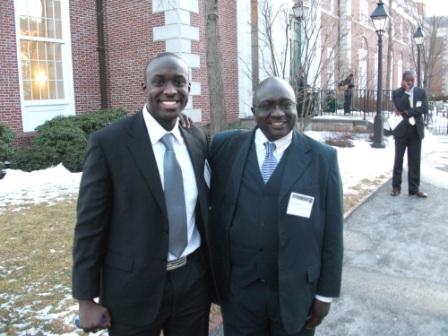 Formal Dress Code! Sammy Tongoi & Dr. Weche at the 2010 ABC conference, Harvard Business School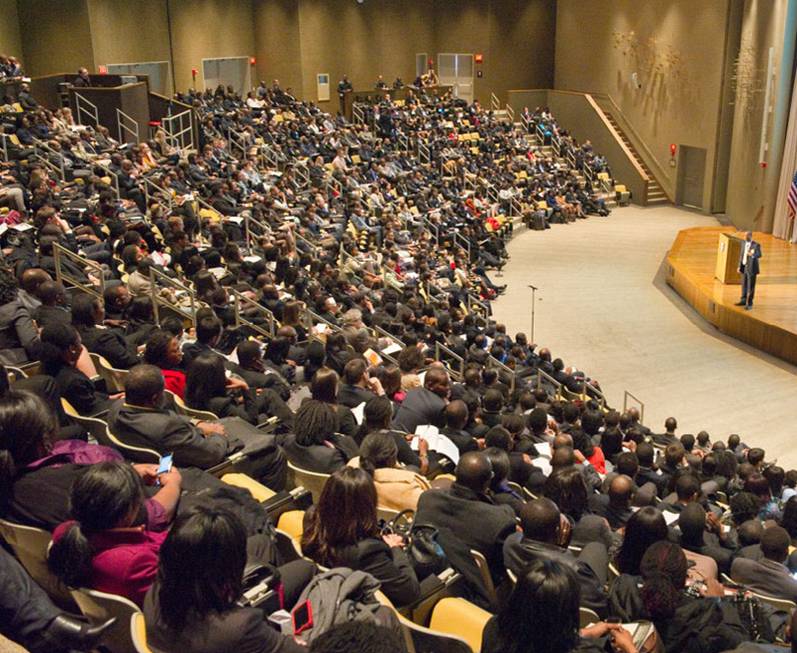 Keynote presentation at Harvard Business School's Africa Business Conference