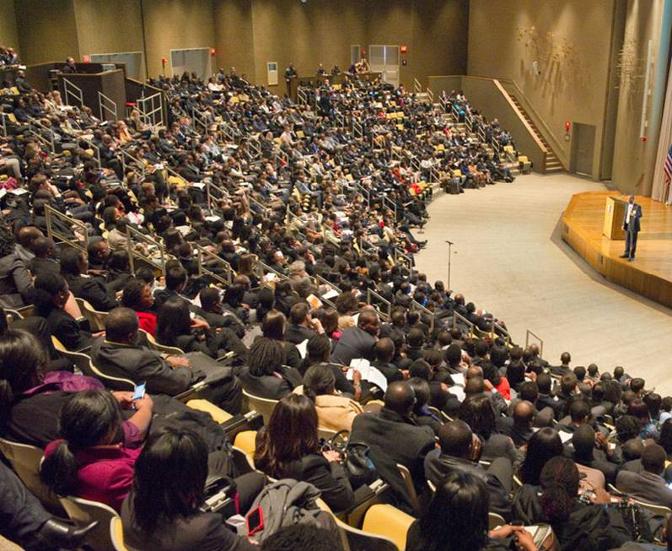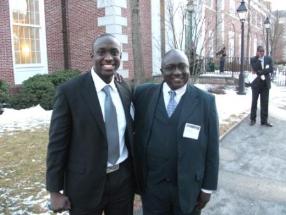 Sammy Tongoi & Rev. Dr. J. Weche at the 2010 ABC Conference, where the concept of Akad Africa was born.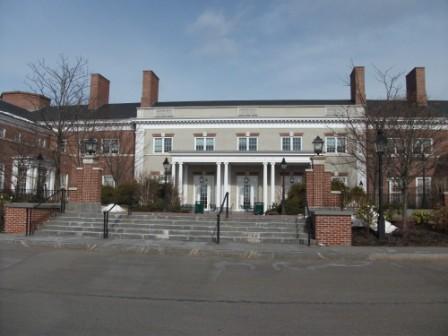 Spangler Building, Harvard Business School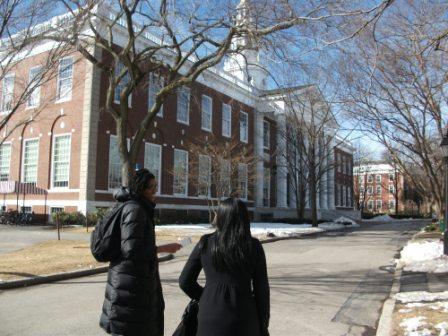 Student tours of Harvard Business School
17th Annual Africa Business Conference,
Harvard Business School
27th February - 1st March, 2015
The 17th Annual Africa Business Conference will be held at the Harvard Business School campus. Address - 1 Solders Field Road, Boston, Massachusetts, MA 02163, USA.
The conference is hosted by the Africa Business Club, a member of Student Clubs of HBS, Inc.
The Africa Business Conference is the world's largest student-run event focused on business in Africa. It brings together about 1,200 participants and is the ultimate networking opportunity for business and community leaders, corporate sponsors, students, educators from around the world and anyone passionate about business opportunities in Africa.
For
past videos
of the HBS conferences,
please click here
For the
2012 Post conference brochure, kindly click here
For detailed map directions,
please click here
Tickets
These are four types:
(A) conference + banquet + party,
(B) conference + party,
(C) conference only,
(D) party only.
Africa Business Conference includes;


Professional Panels
Activities for prospective Harvard University Students
Admission advice for prospective African students
Multiple Keynote Sessions (as in picture above)

Networking Reception
Entertainment activities;
• Banquet dinner, Concert, Fashion Show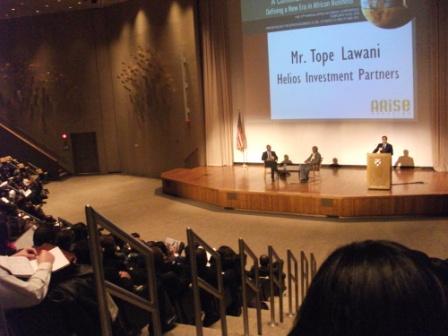 Keynote Presentation, 13th ABC conference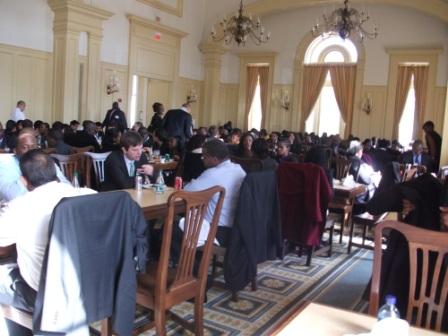 Lunch in the Spangler Building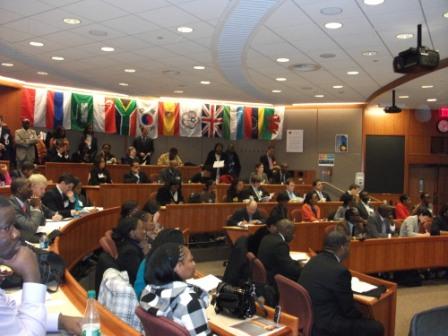 Panel Presentations, Aldrich Building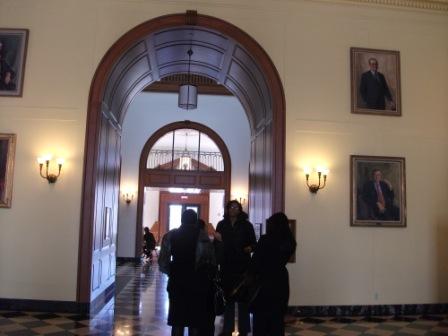 Inside the Spangler Building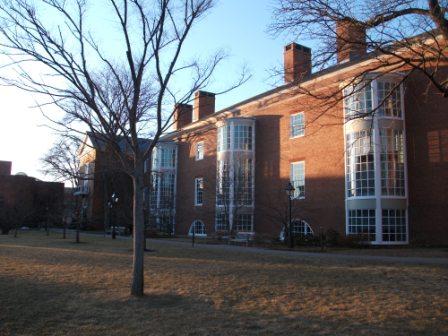 Akad Africa's Previous ABC Participation
"Bridging the Technical Skills Gap Panel", 2011
Dr. J. Weche was one of the expert panelists sharing on the above topic in the year 2011. This was based on Africa's education system being criticized in the past for being too outdated. This panel was an intense discussion of how we can invest in Africa's raw and rich talent using formal and informal educational programs that provide key technical skills, knowledge and experiences.
The expert panelists shared valuable insights around how entrepreneurs and institutions are working on investing in the continent's human capital in a bid to raise business competency levels that enable graduates to compete on a global level. The panelists were;
Alero Ayida-Otobo, Head of ESSPIN, Department of International Development
Dr. Ndubuisi Ekekwe, Founder, African Institution of Technology
Samson Murage, Compliance Manager, Three Rivers Workforce Investment Board
Dr Julius Weche, CEO, Akad Africa
Moderator:
Professor Emmanuel Akyeampong,
Professor at the Faculty of Arts and Sciences, Harvard University
Website
:
http://pasthbsafricaconferences.com/2011/businesses-addressing-technolo/index.html
Travel
The Akad Educational Tour option for Africans "from the continent" over and above this includes a visit to the following;

Harvard Law School

Harvard Medical School

Kennedy School

Harvard School of Public Health
MIT (Massachusetts Institute of Technology)
Broad Institute
University of Massachusetts, Boston

New England Aquarium

IMAX Theatre, Boston
Why Travel to Harvard Business School & visit Ivy League Universities?
One answer as to why such a trip is important is because it provides one the opportunity to learn through action – "action learning", as described by Revans (1981). 'To "know" what action learning is, one must have been responsibly involved in it; since this cannot have been done merely by reading about action learning'
Read more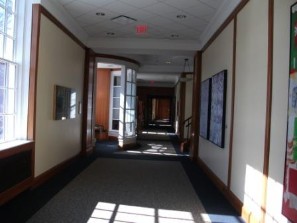 Corridor inside the Aldrich Building, where the separate panels are held.