5th Mentorship Conversations
We are glad to invite our mentees, mentors, parents and the public to our 5th Mentorship Conversation discussion, held at the Kingdom Business Network, Kabarnet Road, off Ngong Road, Nairobi.

Our Guests of Honour were;

Harriet Kariuki of Harvard University,
Ann Gitau, Ashesi University, Ghana

African Leadership Academy (ALA) alumni.
Anthony Maina (Kenya) at Vanderbilt University ,

Tapiwa Lionel Sondai (Zimbabwe) of Duke University
Jason Oteng-Nyame (Ghana) at Davidson College, USA.
Professor Mugendi M'Rithaa

The ALA Alumni were nominated by ALA to attend one of the current Global Entrepreneurship Summit (GES) meetings as panelists on Thurs,23rd July 2015 on account of their entrepreneurship journey with their company, Savanna.
AKAD Mentorship Conversations are open discussions based on real-life testimonies of Peer Mentors that have excelled academically, obtained scholarships to study overseas and are happy to give back to youth behind them.
This Fifth Mentorship Conversations lunch is based on youth already admitted into Top United States of America universities – and are currently in Kenya for the summer holidays. They soon return back to their respective universities to continue their studies in the new academic year.
Their experiences, shared openly and frankly, are key to managing expectations of our next group of mentees that leave for overseas studies from August 2015, as well as those currently in schools and also desire to excel and study overseas.
The discussion is moderated in a Socratic fashion by Rev. Dr. Julius Weche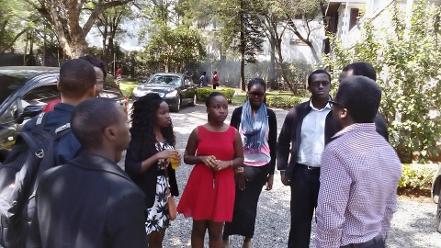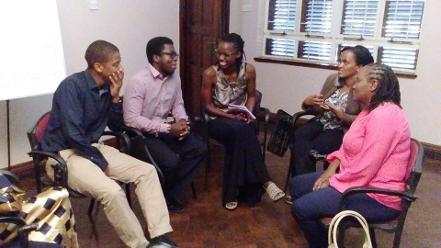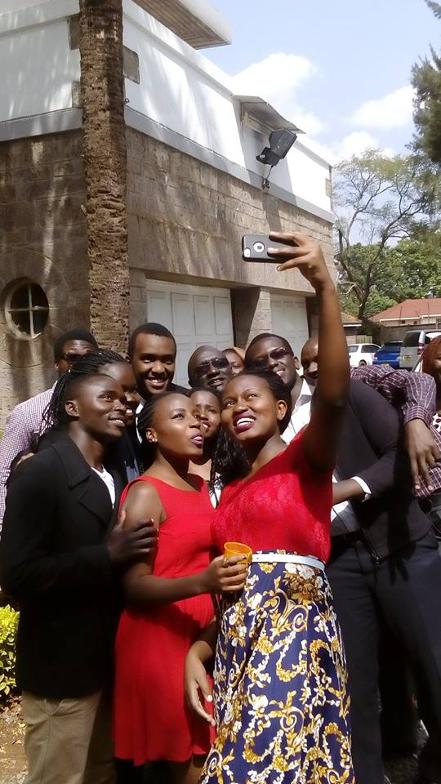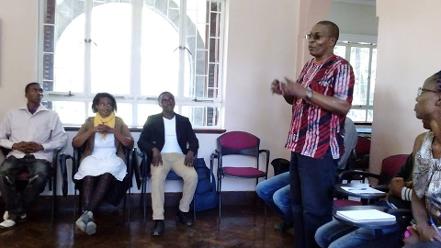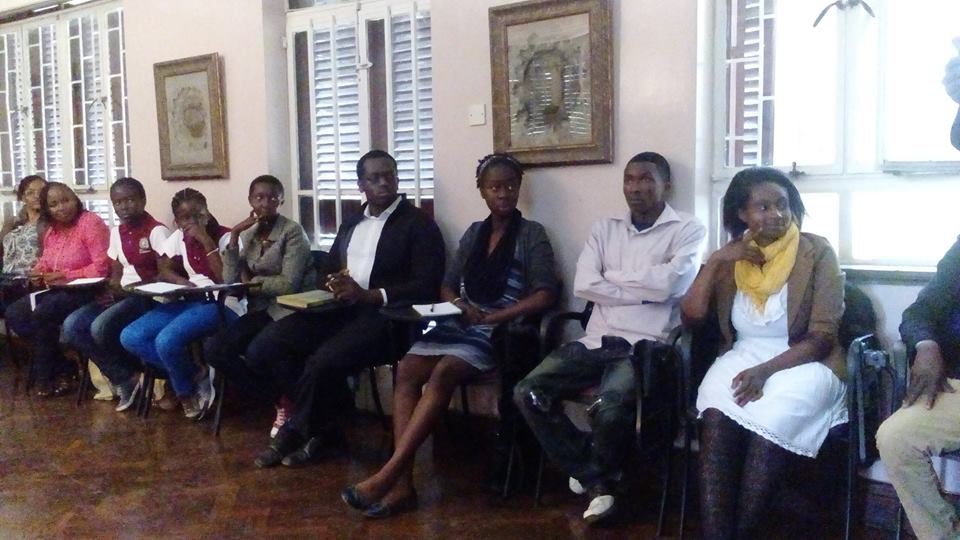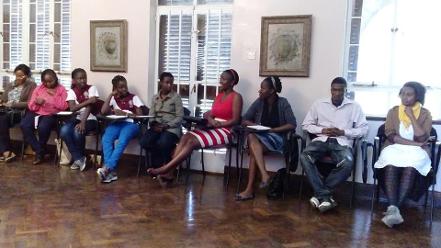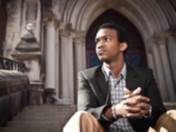 Anthony Maina
Anthony is currently a rising junior at Vanderbilt University in Nashville Tennessee.
He is an alumnus of the African Leadership Academy, Johannesburg South Africa and Strathmore School, Nairobi. As a Computer Science major, Anthony chose to delve into this field because of the enormous opportunity he feels our continent has in this space. Africa is becoming more and more connected and he would like to contribute to these developments by working on the continent.
He strongly believes in the power of entrepreneurship and is actively using it as a tool to make an impact in Kenya.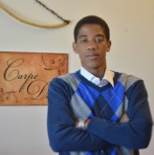 Tapiwa Lionel Sondayi
An alumnus of St Ignatius College (Harare, Zimbabwe) and a graduate of The African Leadership Academy (Johannesburg, South Africa), it was Tapiwa's experience at these two high schools that made him realize his passion for service. St Ignatius College's motto, "We are people for others," and The African Leadership Academy's (ALA's) philosophy of giving back constitute a dogma to which Tapiwa has committed himself.
He hopes to give back to his community and serve others by being a policy maker in Zimbabwe. At Duke, Tapiwa intends to double major in Public Policy and Political Science and possibly minor in Economics. Beyond the classroom, Tapiwa feels honored to be a member of the Duke Debate Society.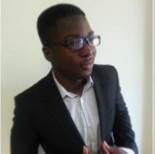 Jason Oteng-Nyame
Jason is an alumnus of the Roman Ridge School (Accra, Ghana) and a graduate of The African Leadership Academy (Johannesburg, South Africa).
As a young Ghanaian entrepreneur, Jason's belief in seizing opportunities made him co-found the In Leadership project in Ghana that helped mentor young students into becoming successful entrepreneurs. He also worked as the Chief Operations Officer in a student run auditing business in ALA and offered high quality consulting to various enterprises.
He currently studies at Davidson College (Davidson, North Carolina) where he served as the treasurer of the Davidson International Association and he is pursuing a major in economics.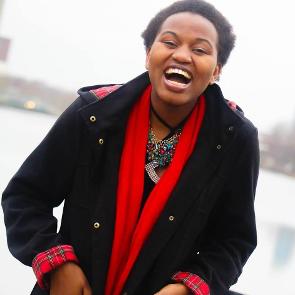 Harriet Kariuki
Harriet Kariuki is a rising senior in Harvard University, currently studying Political Science with a focus in International Relations.
She speaks several languages including Japanese, Korean and a little bit of Chinese. Her interests in languages has seen her travel to different parts of East Asia over the last three years.
She is also involved in a lot of mentorship through her own initiative called "Pens4Dreams", where she outsources stationery donations from Harvard students and donates to underprivileged primary school students in Kenya.
Prior to joining Harvard University, she was top in Kirinyaga County in her KCSE and landed into Equity Preuniversity Program, where she interned with Equity Bank for 2 years after graduating from High School. She is currently interning with Kenya's Ministry of Foreign Affairs and International Trade as she continues to mentor several students in Kenyan High Schools and Primary Schools.
She feels extremely honored and excited to be here with you!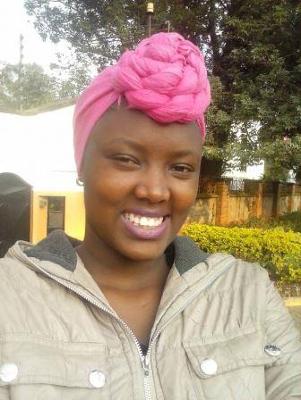 Ann Gitau

Ann is a Kenyan Student in Ashesi University, Ghana Class of 2017, majoring in Computer Science, currently on a summer holiday in Kenya.

She is interested in the role of technology in development and believes that it will take a deep understanding of science and development of more efficient software to see most third world countries move to full development. This is one of her motivations to study Computer Science - to be amongst the gurus who will move African Countries to development.

Prior to college, she interned with Equity Bank as a preuniversity Intern in the year 2012 after she was the top student in Kajiado County in her KCSE. Apart from academics, she in involved in student governance in Ashesi Student Council where she serves as an official committee member of Ashesi outreach. At this position, she monitored all community based projects and initiatives that Ashesi students are involved in, within and outside the college.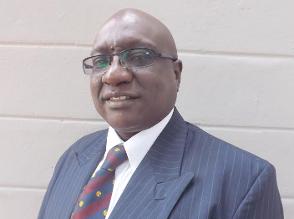 Rev. Dr. Julius Weche
Mentoring young minds is wired into my spiritual and physical DNA. I feel frustrated when I look around and see the underutilized potential of the African youth. As a young man this led me to take on various leadership positions at university, in the community and the Diaspora. More recently this passion drove me to establish the AKAD Education Group - Africa (the first of its kind in Africa), an organization that provides careers, mentorship and value-based leadership training to upper primary, high school and college youth.
I am a highly educated, talented and seasoned Strategic Thinker, Business Consultant and Business Owner with diverse experience within the African continent and the world at large. I have started and grown several businesses from scratch, consulted for other businesses, assisting them expand market share, rebrand, restructure and reposition themselves for successful growth and increased productivity.
As we seek the best for our mentees through AKAD and its collaborators, I have the opportunity to regularly interact with society's "movers and shakers" within Africa and abroad. This has included being invited as Keynote Speaker in meetings at MIT, Harvard University and HEC Paris, France. I am an Author, a respected leader in my community, church and political party and sit on the boards of various foundations.
As Founder of AKAD Africa, I see the organization having a great impact in redefining the higher education sector within the African continent. We have successfully positioned our gifted mentees from financially challenged backgrounds to favourably compete with the best international students in world class universities. We rejoice in positioning them to thrive and succeed locally and internationally in the emerging fast-paced global economy.