Negotiation training is offered on request
Time: 1 - 3 days training.

Venue: MOW Sports Club, South C, Nairobi, Kenya
Negotiation Trainer Profile:
Rev. Dr. Julius Weche
Rev. Dr. Julius Weche trained in Negotiation at the University of Massachusetts, Boston in collaboration with Harvard Law School's Program on Negotiation, as part of the Masters program in Dispute Resolution. He is a trained Mediator, having studied Mediation at the Metropolitan Mediation Service (MMS) in Boston. Further graduate training has been in Governance at the former Nairobi International School of Theology (NIST) and Financial Management at Strayer University in Baltimore, Maryland. He holds a Masters in Business Administration (MBA) degree from DeMontfort University (UK), with Diplomas in Accounting and Business Management. He is currently a PhD candidate.
Negotiation highlights include a project work with Skills for Southern Sudan, an NGO based in Juba, Southern Sudan. We conducted a consultancy with the Ministry of Labour, Public Service & Human Resources Development, Government of Southern Sudan (GoSS). The Technical Committee was set up to update the Governance Principles for Southern Sudan, as a follow up of the initial document prepared by the Sudanese Peoples Liberation Movement (SPLM) after the Comprehensive Peace Agreement (CPA). The Kenya Technical Committee comprised of Former Kenyan Permanent Secretaries, Joseph Kaguthi, Joseph Kimura, David Namu, as well as Eunice Kamau, Director of Skills for Southern Sudan, Juba office. When we completed our work, the completed document handed over to His Excellency David Den Athorbei, Minister.
Other negotiation successes are through the Narc Kenya Political Party, where Rev. Dr. Weche is a member of the National Executive Committee (NEC), shadow Cabinet Secretary for Education and Chair of the Think Tank. In this position, he has been privileged to meet several leaders, including Mr. Lionel Jospin, former Prime Minister of France, 1997 to 2002. He was the Socialist Party candidate for President of France in the elections of 1995 and 2002 (He was narrowly defeated in the final runoff election by Jacques Chirac in 1995). As a Prime Minister, he is known for the provision of integration, internship, and continuing education programs, personal guidance and mentoring in France
Rev. Dr. Weche's current focus is on career development through the AKAD Education Group - Africa; adding value to existing academic training programs through Akad Africa. We offer careers, mentorship and value based leadership training to youth at upper primary, high school and college level. We challenge youth to have a vision for the future, because "where there is no vision, the people perish". Such vision gives youth the motivation to better apply themselves in current educational and social activities in order to achieve their dreams and goals
Winning Negotiations training
This is offered as a one day program for youth, facilitated by Rev. Dr. Julius Weche (AKAD) and Peer Mentor Boniface Omina (Footprints Initiative & Lenana School).
The peer mentors at this event are from Kenya's premier national schools; Alliance High School and Lenana School.

The aim is to challenge youth to understand how to Negotiate, Persuade and Pitch professionally - appreciating skills of winning hard, difficult bargaining and negotiations.
Together with peers, youth participate in interactive exercises and negotiation scenarios designed to put strategies into action. Developing skills needed to achieve better outcomes when bargaining and negotiating. Avoiding scenarios such as when faced with tough counterparts, becoming naturally competitive – creating more negative challenges.
But by learning how to collaborate, one creates and claims more value through Win-Win strategies. Working together enables all stakeholders achieve their expressed felt needs. Practice in our sessions, excel in the real world.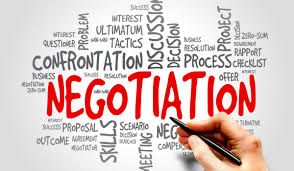 Successful Peer Mentor negotiation for CSR with Davis & Shirtliff, School Borehole Rehabilitation projects currently worth Ksh 2 milion and counting
Location of Training: MOW Sports Club