Youth Leadership & Entrepreneurship
Below is an example of an AKAD mentored youth, passionate about Leadership solutions.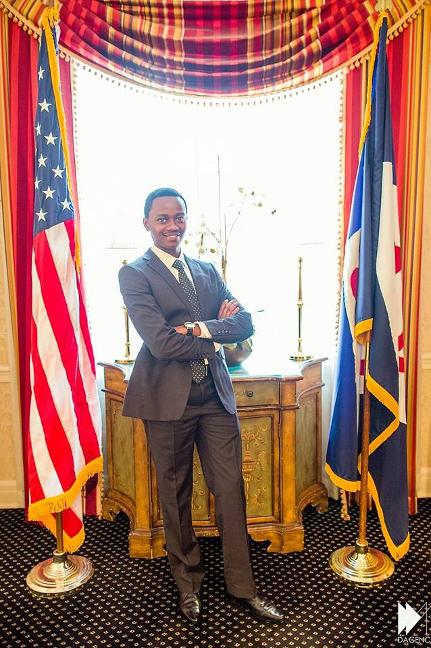 Michael Mutie at the White House, USA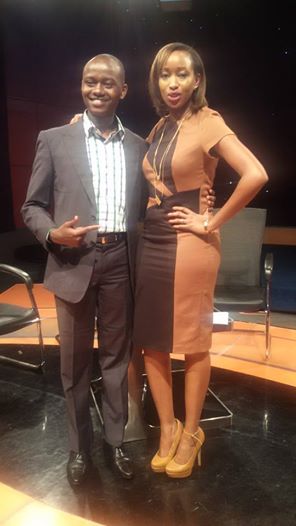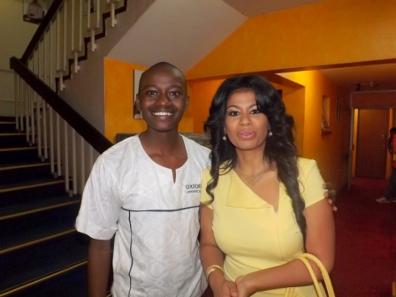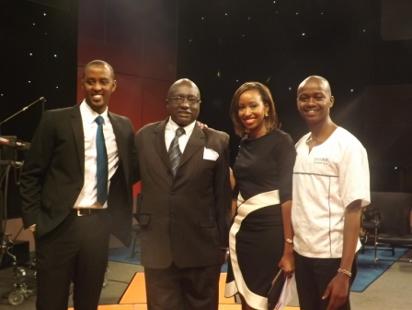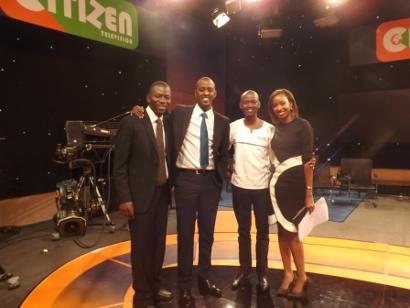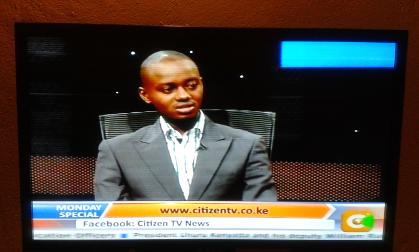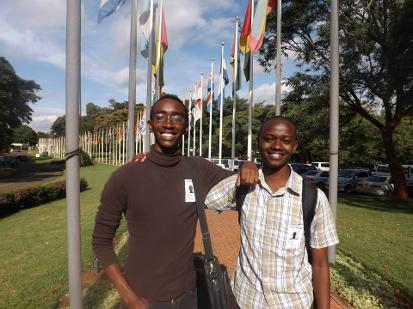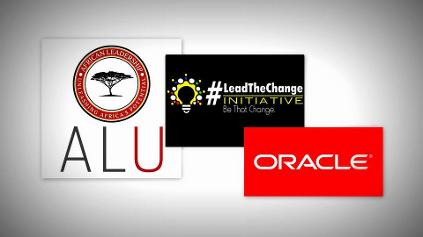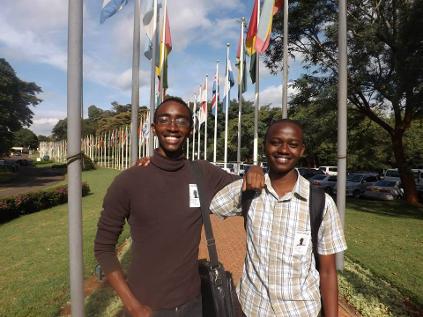 Michael Mutuku Mutie: Profile
Michael is a student admitted on full scholarship at the African Leadership University, in Mauritius. He is the Lead Youth Brand Ambassador for Oracle – Mauritius, as well as the Founding President of Give 1 Project – Kenya.
Michael recently participated in a Global Leadership Summit in Washington DC, USA, courtesy of the White House and US President Barrack Obama. On 20th October 2015, Michael received a Kenyan, Nationwide recognition as a "Shujaa" (Hero), on National TV, due to his faithful leadership in adding value to the youth in his country: https://www.youtube.com/watch?v=LsAJCERvwhg
Michael is the Founder of a Leadership organization known as Lead the Change Initiative. He is also an entrepreneur, a mentor, mentee and an associate of AKAD Education Group – Africa: http://www.akadeducationafrica.com/youth-entrepreneurship.php Michael has severally participated on National TV and Radio, speaking as a leader on youth issues to thousands of youths across the country, the East Africa region and beyond
As an innovator, Michael has provided his community in Kenya with two energy solutions and as a result, he was recognized as the "Second best young Innovator in Africa", in July, 2012. He was recently invited to Paris - France, to speak on leadership, before the French President, President Francois Hollande.
As the Lead Youth Brand Ambassador for Oracle Mauritius and will be adding value by providing leadership to University, College and High School students through training in Innovation, Software Engineering and Entrepreneurship. https://www.youtube.com/watch?v=LsAJCERvwhg
Michael is a Peer mentor, Coach, Mentee and Associate of AKAD Education Group - Africa. He specifically adds value in the Education, Careers and Student Success programs and is currently admitted on full scholarship at the African Leadership University in Mauritius.

While in Kenya, Michael participated in several national TV programs, speaking as a leader on youth issues to youths across East Africa and beyond. This include his being celebrated as a "Shujaa" during the Kenyan National Heroes day in year 2015. Examples of these shows include "Bullying in schools" on Citizen TV: http://youtu.be/f_lC5_puxfM
He has also been active in the community with activities such as cleaning up the environment, seen at https://www.facebook.com/michael.mtuks/photos, Michael has innovated three ideas; one with the help of his friends and the other two on his own, developing authentic energy saving schemes in aid of advancing and adding value to his community's existence. He had recently been selected as an outstanding candidate to represent Kenya at the recent One Young World Summit in Dublin, Ireland, 15th-19th October 2014, on the basis of his capacity for leadership, concern about global issues, ability to generate and articulate impactful ideas, teamwork and evidenced commitment to volunteering and other extracurricular activities. Apparently, due to financial constraints, he was unable to attend this but is still optimistic in applying to the same in the near future with hopes of getting funding for the same.
In July 2012, a Kenyan based Korean TV station, GBS TV, recognized Michael as the "second best young innovator in Africa" from Kenya, under a segment of theirs known as the Panorama smart entrepreneur segment; https://www.youtube.com/watch?v=5KFesCBD4hs. It is based on this that he has presented his energy solutions to the Executive and Management of Davis & Shirtliff, as seen in the photo below.

Michael is a key innovator among ten of "D-Smart Company" that created an outstanding non-electric hot water iron box as a student at Dagoretti High School;http://www.nation.co.ke/news/Hot-water-iron-earns-students-top-award-/-/1056/1197246/-/cdk6cu/-/index.html.
This company was the top company in Kenya in the 2011 Junior Achievers National competition, taking three out of a possible five honors. It went on to represent Kenya at the Africa Regional contest held in Ghana, where it emerged third and won the Barclays Innovation Award for having best illustrated and introduced new, original and ground-breaking business ideas.
It is from these creations that Michael seized the opportunity to grow through mentorship with Rev. Dr. Julius Weche, CEO AKAD Education Group – Africa, as youth entrepreneur who easily identifies job creating opportunities based on one's aptitudes, gifts, skills, talents and abilities. This strategically provides training to other youth for the purpose of helping develop job creators rather than just have youth who go to school and simply wait to start looking for employment afterwards.
It is now because of this that Michael tirelessly and shamelessly champions for good morals and advocates for nurturing of entrepreneurial skills in youth through his educational, careers and mentorship trainings to schools. The following is a link to some of these trainings; Educational and Careers Success talks at AIC Kikaatini Primary School: https://www.facebook.com/michael.mtuks/media_set?set=a.431171106985599.1073741833.100002781409980&type=3, https://www.facebook.com/michael.mtuks/media_set?set=a.470683569701019&type=3
Michael strongly believes anything is possible with passion, because it can make up for a lack of education, skill, opportunity to overcome adversities, failure and challenges. He also passionately believes in the power of ideas to positively impact and transform attitudes, lives and ultimately the world and this is why he so faithfully provides careers, mentorship and value based leadership training in line with the AKAD model, to youth. He is currently a Pre-University student at Daystar University where he looks to pursue Communication for his undergraduate studies. His desire is to join an elite learning institution where his talents, gifts skills and abilities will be further enhanced globally for the benefit of improving society all round.
As a young ambitious leader, Michael also believes that if all the emerging young leaders of the 21st century, both from Kenya and the rest of Africa, integrate their visions and passions for our continent's solidarity, prosperity and dignity, Africa at large will become more autonomous and she will evolve to exporting both human and intellectual capital instead of mostly natural resources. This in turn will inescapably bring about a radical wave of progressive development and growth to every nation in Africa and generally, to Africa as a whole. Michael is a man of quotes and strongly believes in a certain quote that states, "Great readers make Great Leaders". With this, he is a serious reader and attends a lot of leadership events, strategically for networking purposes and also to get inspiration and motivation from other young and old leaders as well. Below is a link to photos of some of one of the many events he has participated in; United Nations Visitors" Service:https://www.facebook.com/michael.mtuks/media_set?set=a.515495275219848.100002781409980&type=3
Michael was recently awarded a full scholarship to study at the prestigious African Leadership University (Mauritius) http://www.alueducation.com/ . This is on the basis of his academic qualifications and proactive nature of leadership, seizing opportunities for the benefit of his personal development adding positive change in society. His studies begin in September 2015.
Contacts: Email: michaelmtuks315@yahoo.com Facebook: Michael Mtuks; Skype: Michael.mutiem; LinkedIn: Michael Mutie