13th Mentorship Conversations







Theme: Entrepreneurial Leadership
Date: Event was on Tuesday 19th June 2018

Location: Bidco Auditorium, Bidco Africa, Thika Town
Target: Upper Primary, High School & College Youth
What is leadership, and why Entrepreneurial Leadership?
A simple leadership definition is the art of motivating people to act towards achieving a vision or goal through impacting and inspiring others.
Ideas are communicated in a manner that engages listeners and motivates them to act, as the leader inspires and directs actions based on his/her combined personality and leadership skills.

Youth need to learn how to personally lead themselves before leading others. One of Africa's greatest entrepreneurs is none other than Dr. Vimal Shah, who with his family, have created the highly successful BIDCO brand - celebrated for their effective Business Leadership. Demonstrated in BIDCO Africa's organisational performance and results; from higher management, stakeholder satisfaction and bottom line profit with turnovers of USD 500 million per year.
Our target as AKAD is to help prepare the next 100 Dr. Vimal Shah's from our youth in the next 10 years, as seen in the testimonial below.
23rd May 2018
Hello all,
It's with great humility that I share some good news with the AKAD family. I have been granted an opportunity at a full scholarship to study for an MSc in Actuarial Management at the Cass Business School in London (arguably the best Actuarial School in the world).

The scholarship is provided by the Insurance Regulatory Authority, usually awarded to 5 people each year.

I'd like to thank Daktari and other mentors who have pushed and encouraged me to rise to my potential and aspire to achieve the highest of standards.
God bless!

Dear sir,

I am a student at Kenyatta university, pursuing a degree in bachelor of arts (gender and development studies).
I would also like to express my deepest appreciation to you for the invitation to one of your seminars. It was a wake up call for me from my comfort zone. I learnt a lot from the talks, not only were they an inspiration but also a correction of my past mistakes.
The day was a success to me especially since I learned how to brand myself and how to handle challenges. Being part of a group with the same mindset i got challenged to set higher goals.
The seminar also provided a platform of networking to me. I am very grateful for the initiative AKAD has taken to mentor and expose us as youths. It is not a waste of time rather it is a value addition to the future leaders. I look forward to invitations in such forums and seminars.
Yours Truly, Juliet .
Psychological Engagement:
Following the overwhelming challenges youth face in schools, from fires, bullying, drug abuse and of late sexual molestation (as highlighted in the media, case of Moi Nairobi Girls School). We as mentors insist it is important our youth appreciate that these challenges CAN BE MITIGATED.
No one needs to suffer alone, especially from depression.
Help is at hand.
We understand the pressures youth go through. We know the pressures on youth are greater today than they were on us old folk in the past.
Come meet and engage with our Pschologist Mentor, Nyawira Thumi and see how to succeed even in these pressing times.
Public Transport Logistics: Nairobi - Thika
Transport logistics were by meeting in CBD Nairobi: Hilton Hotel side of Kencom Bus Stop, BATA shop a 6:30am - 6:45am. Once a group of 13 participants are together, a designated Lenana School youth mentee leader led to a 14 seater matatu, driving directly to BIDCO, Thika - drive time estimated as one hour.
Cost is 100/- per passenger paid on seating.

Return was the same way after the event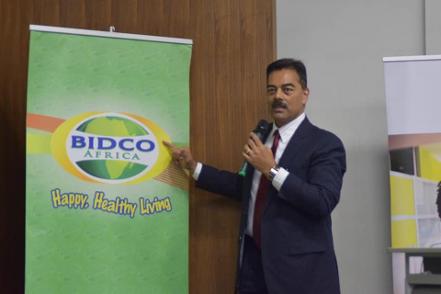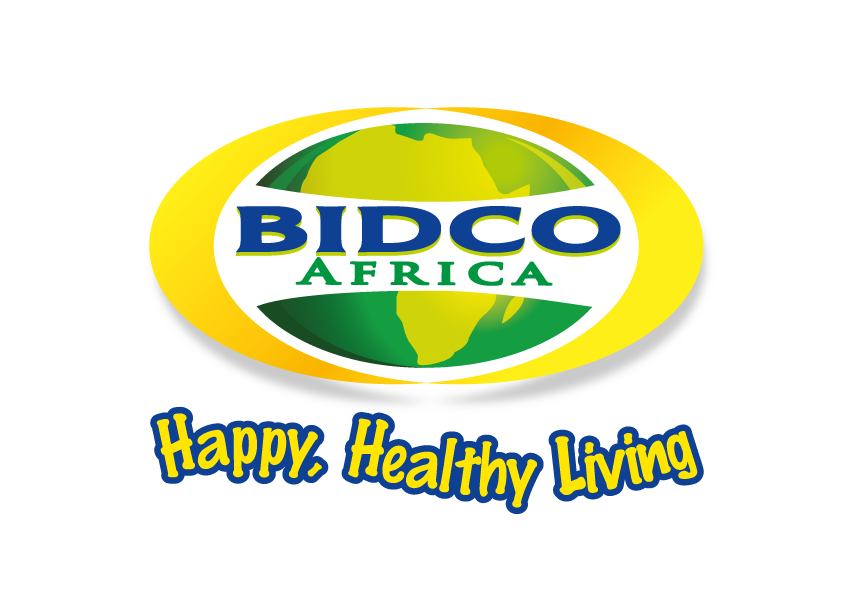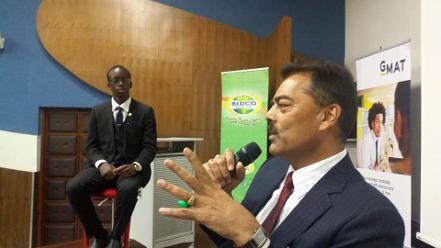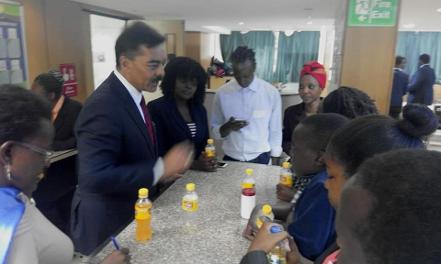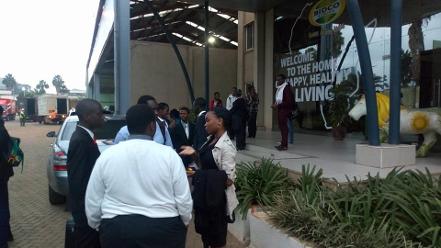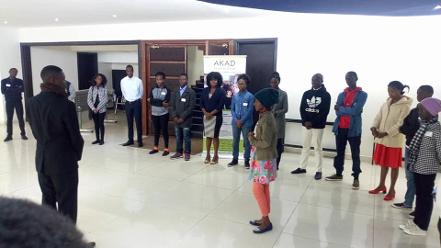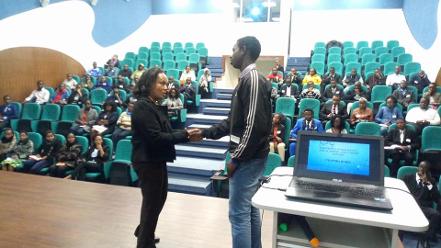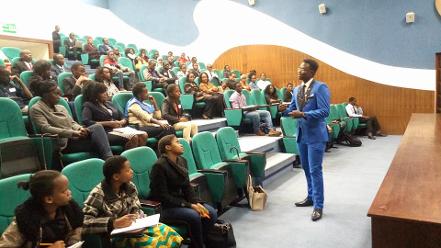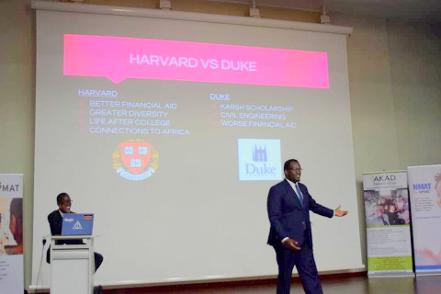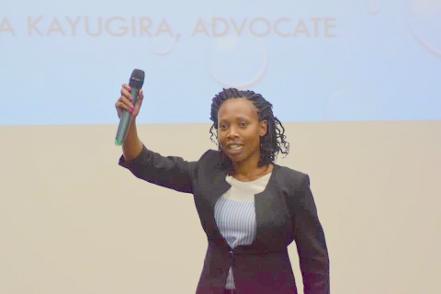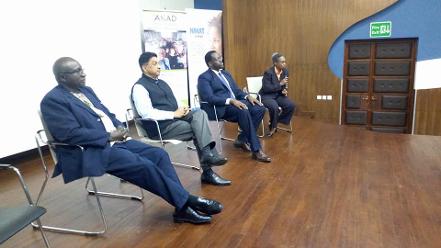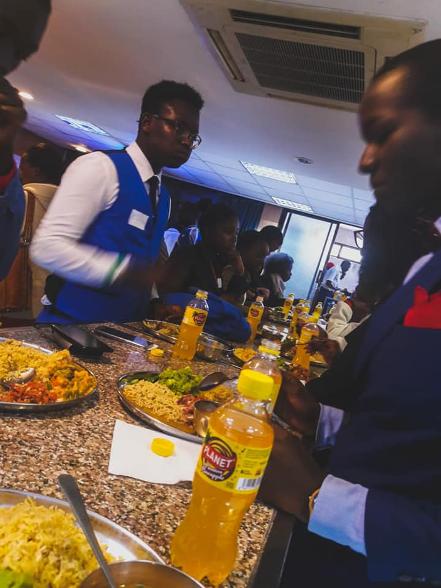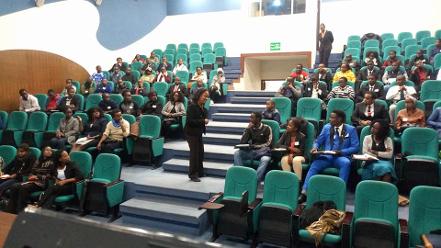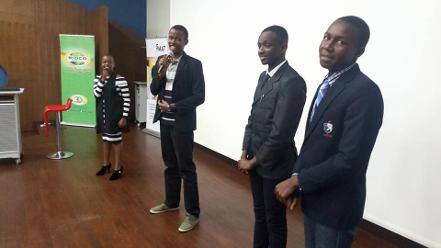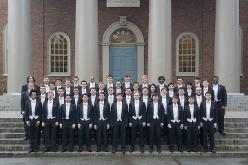 Harvard Glee Club 2018 in front of Memorial Church on Harvard's campus.
Ernest is the furthest to the right in the back row.
Guest of Honour: Ernest Omondi
Ernest Ochieng' Omondi is a 22-year-old young man from Nairobi, who has spent the past 2 years studying Computer Science at Harvard University. He recently accepted an offer to spend his summer holiday working as a paid intern at Facebook Inc. Headquarters in Menlo Park, California where he will be working on Apple iOS application development.
He is a member of the world renown Harvard Glee Club, the oldest college chorus in America, and has travelled with them to East Asia performing in concert halls in Japan, South Korea and Taiwan. He was recently nominated and chosen as a finalist for the Freshman Dean's Award, which is awarded to the first-year student who most adheres to the spirit of the freshman deans, one who is devoted to Harvard and actively works to make the first-year experience enriching and rewarding for all classmates.

During his Gap Year mentorship with AKAD in Nairobi, he was a budding writer and blogger and won the Kenya Power Apprentice competition, #PoweringKenya Essay competition. He was then rewarded with KES 50,000 and opportunity to apprentice Dr. Ben Chumo, MD & CEO Kenya Power.
Ernest is an alumnus of the Alliance High School -the best performing high school in Kenya where he sat for the Kenya Certificate of Secondary Education Examinations in 2014 and was among the top students in the country, scoring straight 'A's in all his 8 subjects and the maximum possible 84 points.
His passion for helping his community is evident in his volunteering at PACE (Promoting African Community Education) International, an organization that helps supply volunteer teachers to public primary schools with a shortage of teachers. From May to August, 2015, he taught English and Math, in Class 8 and 4 respectively, at Langata Road Primary School where he volunteered a minimum of 15 hours a week mentoring and guiding the students to achieve both academic success and maximize their potential in all aspects of their lives.
Ernest was recognized by PACE for his efforts and was awarded for portraying leadership and excellence. He also volunteered in running of the newly launched Journalism club in his former primary school, St.

Georges Primary School, from May to July, 2015, every Monday afternoon, leading in the first ever publication of the school magazine, 'The Georgian'.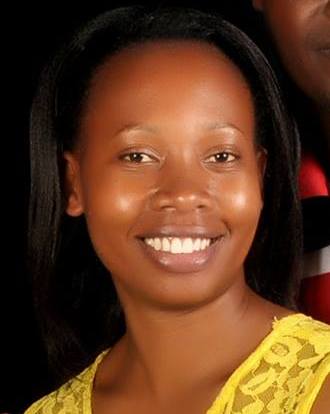 Scola Kayugira
Scola is an Advocate of the High Court of Kenya called to the bar on 31.01,2012, a Commissioner for Oaths, a Company Secretary and a Patent Agent. She is the founder and managing partner of the firm Munyao-Kayugira & Co., Advocates-a full service law firm based in Nairobi. She is a member of the Law Society of Kenya and the East Africa Law Society. Scola previously worked for the firm of B M Musau & Co., Advocates, a corporate commercial firm, from 2009 to December 2012 where she gained vast experience in corporate commercial law practice, conveyancing, property law and securities.

Areas of Practice

Scola Munyao is a corporate commercial and conveyancing lawyer with a wealth of expertise in the private sector practice since 2009. Some of the assignments that Scola has been involved in include legal audits, consultancies on establishment and structuring of businesses and all related issues including leasing office space, recruitment of employees, sector-specific licensing, immigration matters for foreign nationals working in Kenya and compliance and regulatory matters.
She has also been involved in litigation of commercial disputes, electoral disputes as well intellectual property and arbitration proceedings.
Besides her corporate commercial practice, Scola has a passion for human rights and public interest litigation.
Qualifications
Master of Laws Degree (LL.M.) Strathmore University (Ongoing);

Certificate in Commercial Litigation (NITA, 2015)

Postgraduate Diploma in Law (Kenya School of Law) (2011)

Bachelor of Laws (LL.B) (University of Nairobi) (2009)

Certified Public Secretary, CPS (K) (2014)

Certified Public Accountant, CPA (K) (2010)

Contact Information
Email : scola@smkadvocates.com and scolamunyao@gmail.com
Website: www.smkadvocates.com
Cell: +254 723495 054 , Tel: +254 737 604951
Facebook: Scola Kayugira Twitter: @ScolaKayugira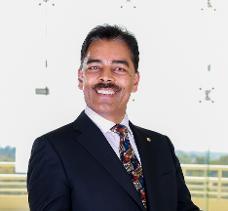 Dr. Vimal Shah
Dr. Vimal Shah serves as the Chief Executive Officer of Bidco Oil Refineries Limited and BIDCO Group. Dr. Shah has been Chairman of Kenya Private Sector Alliance since April 2013. He serves as Chairman of the Board of Kenya Association of Manufacturers in Kenya. He serves as Vice Chairman of lobby at Kenya Private Sector Alliance

His Honours and awards include Chief of the Order of the Burning Spear (C.B.S) from The President Of Kenya, December 2011; Moran of the Order of the Burning Spear (M.B.S) by The President Of Kenya in December 2006, CEO of the YEAR by The Kenya Institute of Management ( Company of the Year Awards), October 2006; Fellow of the Kenya Institute of Management, Kenya Institute of Management in October 2014, Fellow of the Institute Of Certified Public Secretaries of Kenya from the Institute Of Certified Public Secretaries of Kenya, February 2015; Fellow and Warrior, Marketing Society of Kenya in April 2012.
As a Leader, he has been Chairman of the East African Business Council, 2013 – 2014, Chairman, Kenya Private Sector Allaince (KEPSA) 2013 – 2015, Vice Chairman at KEPSA from 2011 to 2013, Chairman, Kenya Association of Manufacturers, 2008 – 2010, held various posts at Kenya Association of Manufacturers for 17 years before becoming Chairman, held various posts with the Oshwal Education & Relief Board (East Africa) 1981 – 2006, Trustee, Oshwal Youth League Nairobi Kenya, 1999 – 2009; Advisory Board Member, Tony Elumelu Foundation, 2011 to date, March 2016; International Advisory Board Member, Mauritius Board of Investment 2011 – 2015.
His leadership in Education is as Chancellor, Jaramogi Oginga Odinga University, Board Member, United States International University - Africa 2009 – Present, Board Member, Management University of Africa 2012 – Present, Board Member, Technical University of Kenya (TUK) 2010 – 2013.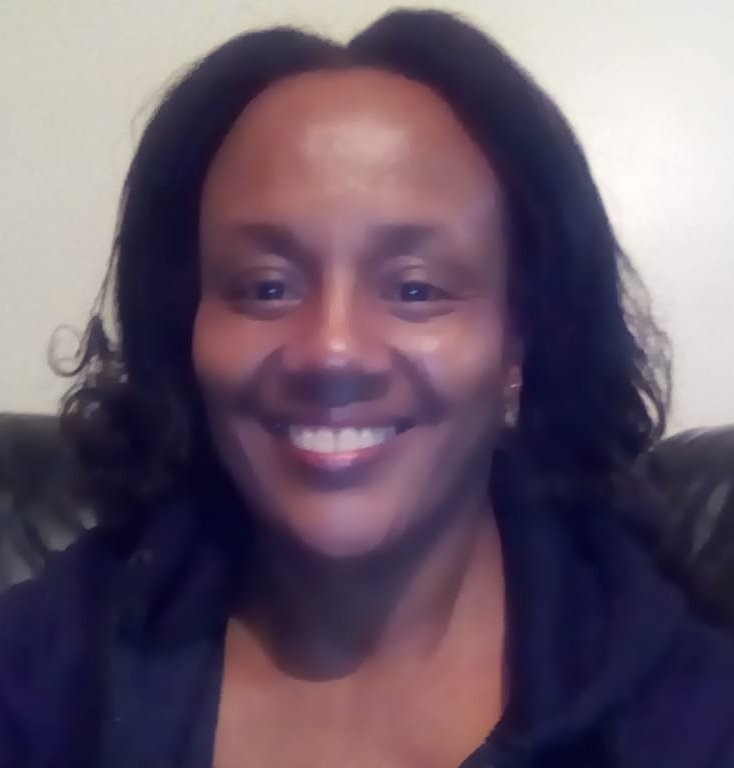 NYAWIRA KURIA
COUNSELLING PSYCHOLOGIST, Tel + 254 722 71 68 31
Assistant Dean of Students, (Psychologist) University of Nairobi




Consultant Institute of Human Resource (IHRM)




Kenya Institute and Kenya Institute of Management (KIM)




Trainer Kenya Private Sector Alliance (KEPSA)




Teaching, University of Nairobi, Kenyatta University, Unites States International

University, (USIU), Nairobi, Kenya



Kenya Association of Professional Counsellors (KAPC)

Kenya Institute of Professional Counsellors (KIPC)

Education
Doctoral Candidate of Clinical Psychology, USIU, Nairobi, 2014-2018

Masters, Counselling Durham University UK, Masters, Counselling 1999-2001

Education, Fine Art, Kenyatta University 1984-1987

Guest Speaker KBC Radio-Role of Counselling in Society 2014

Guest Speaker KBC Radio Causes of Drug and Alcohol Addiction 2014

Guest Speaker Family Television-Parent/Child Relationships 2001

Guest Speaker Family Radio-Alcoholism

Publications
"Poems from my Heart"

Module for Art and Craft, Open learning- Kenyatta University

Syllabus for Early childhood for various training of kindergarten teacher training colleges.

Team that drafted the disability policy for University of Nairobi,

Skills
Psychotherapy, Training, Teaching, Sign language

Conference Papers Presented, The East Africa Psycho-Social Network, workshop 2016 and 2017, KAPC 2011,2010& 2009 Nairobi.

Volunteer Garissa, Westgate Tragedy

Future Plans Develop a hobby centre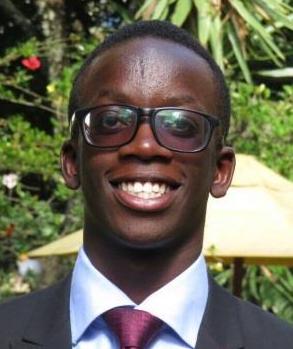 Panel Moderator: Boniface Omina
Boniface Omina is a fourth year student in Lenana School and an uprising social entrepreneur.
Boniface is the Deputy Chairman of the Debate Club in school and Director of the Research Club where he works and interacts with various researchers from IPSOS. He has been awarded for his exemplary leadership as a Young Leader of the Barrack Obama Leadership Foundation. He is the Co-founder and Head of Operations of The African Footprint Initiative which uses art, music, drama, art and creative expression to address the issues that affect the youth in society. Boniface currently does market research for two growing companies and runs a YouTube channel known as BOXT Kenya. The channel provides a platform to showcase how the youth are using their initiatives, innovations and talents to impact the society positively.
His leadership path was revealed to him when he joined AKAD Education Group in 2016. AKAD has been able to mold him as a transformational leader; where he identifies needed change in the society, comes up with solutions and inspires his fellow peers towards his vision. The value that AKAD has added to his life is immense and he has been able to share this on KBC TV, KBC Radio and The Standard's Hashtag Magazine.
His networks with AKAD also provided Boniface with an opportunity to represent AKAD at Precious Blood High School Riruta to share on his journey with AKAD. He has also spoken about the value of youth mentorship to high school students at Makini School and university students at African International University. Through AKAD he has made meaningful networks with people such as Dr.Vimal Shah and software engineers at Africa's Talking.
Boniface has interacted with leaders from across the political divide, government officials, religious leaders, ambassadors and other delegates at both the 2016 and 2017 Kenya National Prayer Breakfast. He has also visited and toured the Kenya Parliament on invitation by the former Speaker of the Senate Hon. Ekwee Ethuro. He continues to lead in AKAD mentorship as a Peer Mentor and in teambuilding activities under African Footprint.
Boniface speaks to impact change and continues to give talks at AKAD events and various other leadership platforms. He has a passion for networking and this has made him an essential resource person for AKAD and his peers as he links them to networks who will help them pursue their careers effectively. On this journey he would want to pursue studies at the African Leadership Academy, whose course in African Studies would enable him to learn more about the Africa he is looking to impact. Boniface looks to pursue a career in International Relations at The African Leadership University and move on to Yale University in the future.

Moderator 2: Rev. Dr. Julius Weche

Rev. Dr. Weche is Founder and CEO of Akad Education Group – Africa, a consulting organisation that provides mentorship and value based leadership training to youth for academic and career success, targeting upper primary, high school and college youth.
In mentoring youth for success, he has the opportunity to regularly interact with society's "movers and shakers" within Africa and abroad – who in turn, engage with and can create opportunities for his mentees. This has included being invited as Keynote Speaker to Harvard Business School, Massachusetts Institute of Technology (MIT) and HEC Paris, France. He is an Author, and respected leader in his community, church, and is the Education Secretary in the Narc Kenya political party.

As Founder of AKAD Africa, the organisation is having a great impact in redefining the higher education sector within the African continent. It has successfully positioned gifted mentees from financially challenged backgrounds to favourably compete with the best international students in world class universities, positioning them to thrive and succeed locally and internationally in the emerging fast-paced global economy. Mentoring themes include "Mentoring Future Engineers" with Kenya Power and KENGEN, and "Mentoring Future Leaders" with Bidco Africa, Dr. Vimal Shah and Dr. Angela Gichaga, as well as engaging with other willing corporates, such as KCB Group, Davis & Shirtliff, etc.
Dr Weche has been Corporate Social Responsibility (CSR) Lecturer at Inoorero University, MBA program, with CSR work as Executive Director for the Jebii Kilimo Foundation, One Kenya Foundation, Head of Mentorship for Africa 2.0 – Kenya and Waali Country Manager–Kenya. He was previously Managing Director, Leruo Services (Pty) Ltd in Botswana, South Africa, CPD Manager, Kenya Institute of Management (KIM) and Assistant Complex Manager at the Agricultural Development Corporation (ADC), Kenya. He has enjoyed working worldwide; from the United States of America to China and several African countries; Botswana, Kenya, Tanzania, Southern Sudan, South Africa, Uganda, Zambia and Zimbabwe with travel to Nigeria and Ethiopia.
Rev. Dr. Weche is currently a PhD in Leadership & Management candidate at the Management University of Africa – MUA. He holds a Master's degree in Business Administration (MBA) from DeMontfort University (UK), Veterinary Medicine degree from the University of Nairobi with graduate studies in Dispute Resolution (UMass, Boston), Negotiation (PON - Harvard Law School), Governance (NIST), Financial Management (Strayer University, USA) Mediation certificate (MMS, Boston). He is ordained by the ACK Church. He is a published author of "Conflict and Deception in Relationships and Marriage", published on Amazon.com