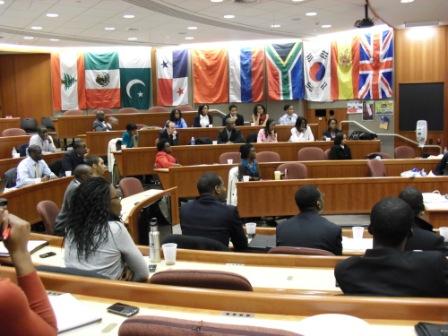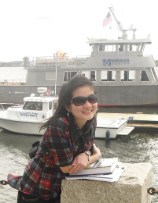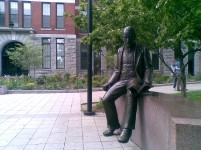 Why Charleston Travel for students?

Charleston Travel is a Partner of STA. STA is the world's largest travel company for Students, Youth and Teachers. With access to over 1000 branches in over 75 countries worldwide, FCm Charleston Travel is able to offer STA Travel products namely airfares, adventures, lifestyle cards and travel insurance at incredibly discounted rates.

Charleston Travel is ISO 9001: 2008 Certified, the first and only Travel Management Company in Kenya to be ISO Certified, and thus maintains a consistency of service across all Departments: Travel, Tours, Customer Care, Finance, Transport, Airport Office, Branch Offices and Implants.

Charleston Travel facilitates in regard to Youth Tours and travel include;


Return flights to and from destination.
Hotel accommodation in the destination.
Logistics and ground transport in the country of destination.
Visa processing.
Meet and assist at the destination Airports as well as JKIA.
Personal travel Insurance.
Customization of perfect learner programs such as French based trips for culture and language learning.
The following is a list of successful school travel overseas handled by Charleston Travel;

GROUP DESCRIPTION

YEAR

DESTINATION

1. Moi Girls High School

A group of 11 students and one Teacher

Nov, 2011

Johannesburg, South Africa

The Association of International Schools in Africa (AISA). 2011 School Leaders Retreat & Educators Conference, 800 delegates

Oct, 2011

Inbound Travel in Nairobi from various parts of Africa, Europe & The Americas

2. Hillcrest School

25 students and 2 teachers on an Educational tour to Europe

Oct, 2011

Madrid, Valencia & Barcelona, Spain.

3. AIESEC International Congress 2011 Kenya

Provision of travel services for 40 delegates attending the congress.

Oct, 2011

Inbound Travel to Nairobi from various parts of Asia & Europe.

4. GAP Year Program

32 students and 2 teachers from Netherlands for a 5 week GAP program in Eldoret, flights, accommodation & ground logistics

Jul,2011

Inbound travel to Eldoret

5. Loreto Convent Valley Road Secondary School

12 Girl guides and 1 teacher attending an International Scout Jamboree Camp in U.K.

Jul, 2011

Manchester, United Kingdom

6. Moi Girls High School - :

A group of 12 students and one Teacher per year.

Nov, 2010

Nov, 2008

Nov, 2009

Nov, 2007

- China, Beijing

- Egypt, Cairo Leisure trip

- Egypt, Cairo Leisure trip

- Cape Town & Johannesburg South Africa.

7. The Association of International Schools in Africa (AISA)

2010 School Leaders' Retreat and AIS 2010

Educators' Conference, 500 delegates.

October, 2010

Nairobi Kenya

8. Hillcrest School:

25 students

October 2010,

Rome, Italy &Vienna Austria

9. Nairobi Academy:

25 students & teachers,

July 2010,

Vienna, Austria

10. Greensted Academy:

28 students & teachers

July 2010,

London, U.K

11. Kimilili High School:

20 students & teachers,

July 2010,

Gothenburg - Sweden

12. Musingu High School:

20 students & teachers,

July 2010,

Gothenburg - Sweden

13. Braeside School:

25 students & teachers,

25 students & teachers,

25 students & teachers,

48 students & teachers

15 students & teachers,

55 students & teachers,

April 2010

Dec, 2008

July 2009

Dec, 2007

Dec, 2008

Dec, 2008

Manchester, U.K

San Francisco, USA

Gothia, Sweden

Johannesburg

Malaysia

Hong Kong

14. Makini School:

210 Students

Apr, 2010

Mombasa

15. Surrey University of UK

20 Students

Apr, 2010

Maasai Mara, Nakuru

16. Mukumu Girls High:

20 students & teacher

Jul, 2009,

Gothenburg - Sweden

17. St Christopher's Karen:

12 students and one Teacher

November 2007

Cape Town & Johannesburg South Africa.

18. The Juba International Trade Fair & International Exhibition.

200 Delegates and Exhibitors.

December 2007

Juba – Southern Sudan.

19. Don Bosco East Africa:

30 youth members and Priests from Don Bosco, East Africa Region attending the Annual Youth Pilgrim.

July 2008

Sydney Australia.

20. Ujuzi Soccer Academy:

Group of 60 young soccer players from a local soccer oriented academy going to participate in the Gothia Cup.

July 2008

Gothenburg - Sweden

21. Strathmore Group:

45 students from the Strathmore Business School.

July 2008

Spain – Barcelona