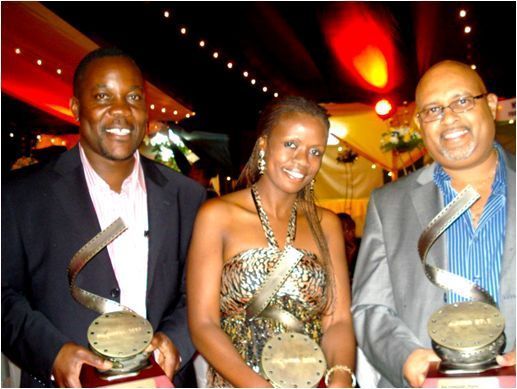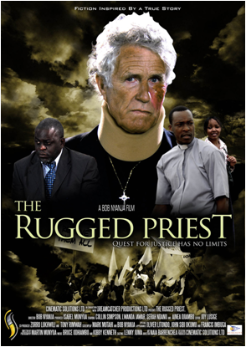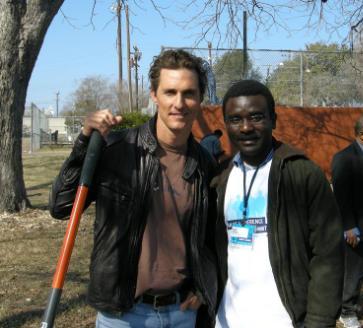 Teddy Warria with Hollywood actor Matthewy McConaughey

US Educational Tours
California & Hollywood

For those keen on careers in the film industry, we offer you our US Educational Tours to California and Hollywood.
From San Francisco to Los Angeles, we will enjoy the most popular university destinations for international school students in California.

Students will have the opportunity to experience both hyper selective schools as well as more possible choices. After a couple of days in San Fransisco, students will travel to Los Angeles to visit schools right in the city, and universities surrounding the metropolis of LA. This is a great tour for those thinking they are California-bound!

The West Coast universities include; UC Berkeley, Stanford University, University of San Francisco, Santa Clara University, UC Santa Barbara, Pepperdine University, Loyola Marymount University, UCLA, Pomona, Claremont McKenna, Scripps, Harvey Mudd, Pitzer College, Chapman University, UC San Diego, University of San Diego, Occidental College, University of Southern California

Space is limited to 26 students.
For further informatio, kindly contact us on info@akadeducationafrica.com

KALASHA AWARDS
2012 WINNERS

FILM CATEGORY

Best Feature
The Rugged Priest - Cinematic Solutions

Best Short Film
Me, My Wife and Her Guru - Flick 7 Pictures/Jitu Films

Best Documentary
Destination Mara – Department of Film Services

Best Sound
Brian Nyamu -The Rugged Priest

Best Cinematography
Martin Munyua - The Rugged Priest

Best Original Score
Nina Ogot - Issa

Best Editing
Joy Lusige - The Rugged Priest

Best Scriptwriter in an original screenplay
Mark Mutahi & Bob Nyanja - The Rugged Priest

Best Director
Bob Nyanja - The Rugged Priest

Best Lead Actor
Kamau Mbaya – `Obi' in The Brief Case

Best Lead Actress
Serah Ndanu – `Alice' in The Rugged Priest

Best Supporting Actor
Lwanda Jawar –`Ian' in The Rugged Priest

Best Supporting Actress
Millicent Mugadi – `Esther' in Me, My wife and Her Guru


TELEVISION CATEGORY

Best Lead Actor in a TV Drama
Raymond Ofula– `Richard Mwako' in Nairobi Law

Best Lead Actress in a TV Drama
Nice Githinji – `Lisa' in Changing Times

Best Supporting Actor in a TV Drama
Vincent Mbaya – Be the Judge

Best Supporting Actress in a TV Drama
Nelly Kuria – `Abby' in Mheshimiwa

Best TV Drama
Siri – Al Is On Productions

Best Performance in a Comedy
Eric Omondi – Churchill Live

Best Talk Show
Capital Talk – K24

Best TV Documentary
Kitale Nature Conservancy - Montage Media Services

Best TV Comedy
Vioja Mahakamani - KBC

Best TV Entertainment
Churchill Live – Cinematic Solutions/ Laugh Industry
Kituo Halisi – KBC

Lifetime Achievement: David Mulwa
KFCB Award for Best Watershed Compliant Station: NTV


SPECIAL AWARDS

Best Animation Production
The Legend of Ngong' Hills – Apes In Space

Best Student Feature
The Brief Case – Kenya Institute of Mass Communication

Best Student Documentary

My Horn My Dilemma – Kenya Institute of Mass Communication
Film Apprenticeship
Akad Africa has negotiated for a one year Film & Documentary production apprenticeship for a limited number of students.

The students will receive lectures with hands on training in the film industry by Mr. Bob Nyanja and Cinematic. The two options available are;
1. Full time training, including residency

2. Part time training - Saturday classes only.

Class size
: 5 - 7 students only.
Duration: 12 Months
Tuition Cost: On application.

For more information on apprenticeship training dates, schedules and costs, kindly email us at info@akadeducationafrica.com
Why a film apprenticeship?
The Film and video Apprenticeship provides the "on-the-job" learning and training experience, where one learns while on location the whole process of film and video production.

This is coupled with instructions from some of our professionals in this industry. The Film Apprenticeship at Cinematic Solutions will finally result in a successful career in the film and video production industry. One has the opportunity to experience the film-making process from the conceptualization of the idea to the final master copy, in every perspective; Scriptwriting, Directing, Lighting Design, Sound design, On-location film-style shooting, Multi-camera studio production, single camera shoots, Audio Recording, Mixing and Mastering Graphic Design among others.

Cinematic solutions offers the most comprehensive and up-to-date audiovisual recording and editing facilities in the East-African region. With a well-equipped recording studio and three video editing suites, run by knowledgeable and experienced staff, we provide flexibility beyond anything currently on offer locally.

The roster includes several award winning producers and camera persons, who have covered wars, droughts, elections, sporting events, cultural events, investigative reports, and wildlife documentaries across East, Central and west Africa.

Equipment available includes latest range of Sony XD high definition cameras, BetaSX cameras, Z1's, carbon-fibre tripods, sound & lighting equipment, and three edit suites running Final Cut Pro on Mac G5 computers and mac book pro.
For more information, kindly click here
Bob Nyanja: "The Rugged priest"

In the just concluded third edition of Kalasha Awards, RUGGED PRIEST won eight awards on race of 129 films submitted. The Rugged Priest, a film based on a true story won in the following categories:

· The best feature Film
· The best Editor
· The best sound
· The Lead Actress
· The best Cinematography
· The best Supporting Actor
· The best Director
· The Scriptwriter in an Original Screenplay

Mr. Nyanja is the Director / Line Producter / Locations Manager of Cinematic, which specializes in the creation, production and distribution of content for a range of corporate, NGO and consumer media clients.

Cinematic is able to help promote careers in the film industry, because of working with highly skilled network of freelance media artists, (including writers, photographers, filmmakers and digital artists) to create cost effective media brands, commercials, documentaries, corporate videos, magazines, newsletters and television programming - all produced by Africans for an African audience at a quality level never seen before in Kenya.

The following are some of Cinematic's previous commercial credits;


DOCUMENTARIES


2010, North East Africa Division, Documentary for Coca-Cola, Best Practice in the Coca-Cola Trade system, in The African Division, shot in Kenya, Uganda, Tanzania, Mozambique.
2009, ICRC docudrama, on the Human Rights in Combat Situation. Shot in Uganda, subtitled for use in Africa and rest of the world.
2008, UNICEF, series of documentaries on Child Survival issues.
2007: Director/Producer-Rwanda ICT Revolution in Rwanda, shot in Rwanda for the ICT market in the USA
2005: Director Ethiopia- "Ethiopia's Dream," UNITED NATIONS World Food Program commemorating 20 years since the 84 famine, shot all over Ethiopia

FEATURE FILMS

2010/2011: Director / co-writer - 'Rugged Priest' 118m film: Best Film Overall at Zanzibar international Film Festival, Verona Award, Best African Feature Film
2010/2011:Director –"The captain of Nakara" Final stages of post production, APC European Union funded feature
2009: Line Producer -"Following Jesus" Campus Crusade, Florida, USA.
2007: Director/Producer- "Malooned"
2007: Locations Manager-International Feature film "Equator", Russian military comedy
2005 : Local Director-"Money and the Cross"
Oct 2000-April 2001: Locations Manager MTM-Africa "Nowhere in Africa" Feature
2004: Producer-"Project Daddy"
2002 Nov-Jan 2003: Local Producer-"Dangerous Affairs"
"Tomb Raiders II

TV SHOWS


June 2011-August: Director - Exodus to Stardom (Live Gospel Music reality Show) Kenya Broadcasting Corporation (KBC)
2010/11: Director - Churchill Live TV show (Live Standup Comedy Muliticam)
2008-2011: Director/Producer - Churchill Live TV show (Live Standup Comedy Muliticam) Best TV show overall –Kalasha Awards, Highest Rated show in Kenya-2011
2005 June-Nov: Director-Local TV talk show "Together on the move" 26 Episodes Multicamera
2005:Local Director/Producer- "Seeds of a Miracle" on Mobile Camel Library, in Garissa for Safaricom TV series
2004: Production Manager-International TV series (Chinese) "The last Breakthrough" 26 part TV series
2004-2005: "Sigana Moto Moto" television series on African Traditional story telling that run on Kenya Broadcasting Cooperation-
May1999-Aug 2000: Director/Producer 26 Episode Comedy Shows on Nation T.V Redykyulass

COMMERCIALS


2007: Local Director-TV Commercials "Saucer Sharing" for Sasini Tea. GUINESS 1759, promo TVC, Popote wireless TVC, Umeme Pamoja TVCs, Ketepa Safari TVC
2003-2010: Nigeria Director-20 TV Commercials International, Lagos, Kano and Benin with Proctor and Gamble
Nov 2001-June2002: 11 TV commercials – working with Italian, South African and Australian Directors

INTERNATIONAL HIGHLIGHTS

Transport/Logistics Manager for the following;


"Survivor-III Series" 13Episodes Shoot, Shaba Reserve, Kenya
Managing a fleet of 100 vehicles on a 24 hour shooting schedule, for 300 plus crew at the Shaba game reserve
Oct 2000-April 2001: MTM-Africa "Nowhere in Africa" Feature Film
Installation of basic infrastructure, roads, telephone, water supplies for filming location in Laikipia district.
Overseeing construction and setting up of camping and base sites, provision of all amenities required for filming.


OTHER HIGHLIGHTS


Jan 1997 - Dec 1998: Producer for 26, Television Commercials for Several Advertising Agencies in Nairobi and Dar-es-Salaam, under Media Network Productions
Jan - Dec1996: Audio Visual Manager, for Blumberg Communications in Greenville, South Carolina. Production of cooperate videos and management of Audio Visual needs for Variety of cooperate Clients.
1988 - 1993: Director, Free Travelling Theatre University of Nairobi, Toured all over Kenya with Theatrical Productions.