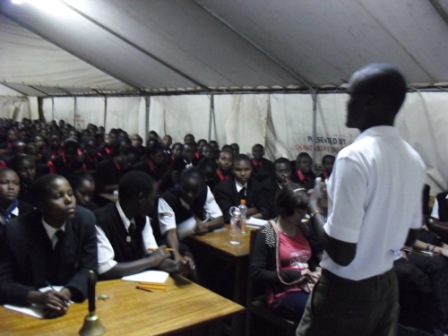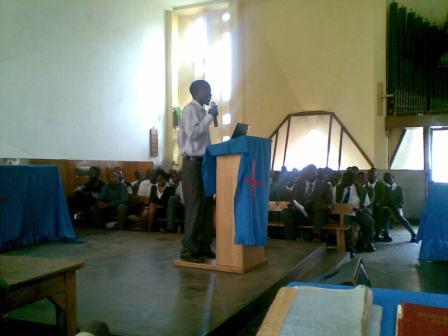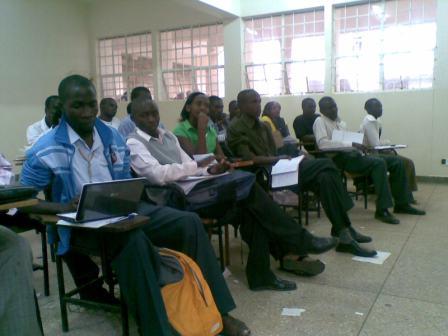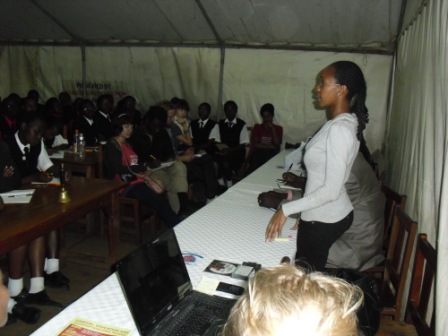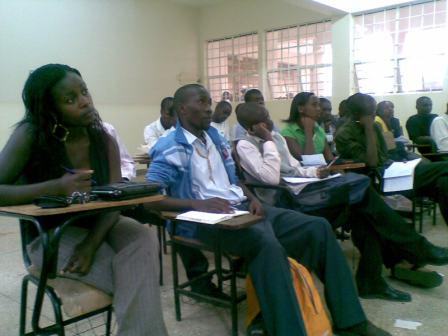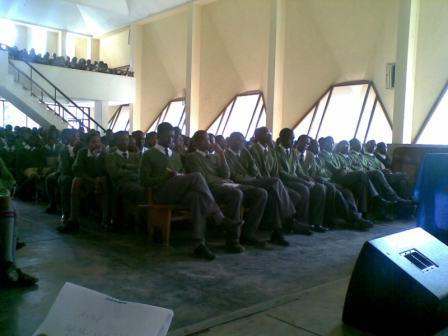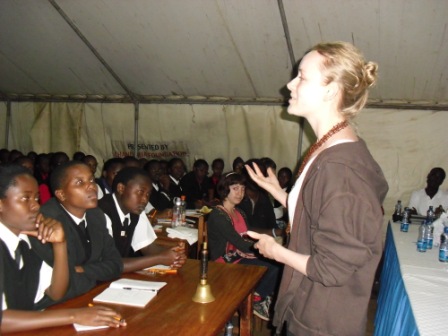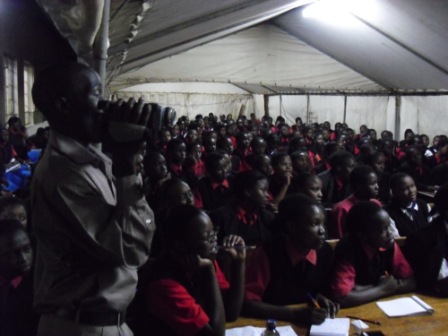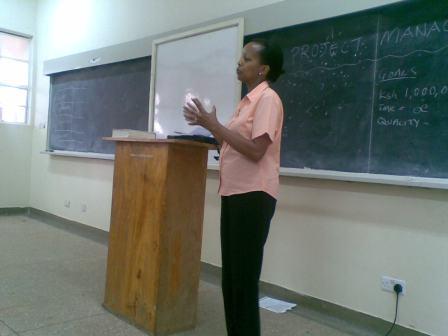 Name : Ilham Amin Ali


Course of study : Clothing, Textile and Interior design
Year of completion : 2014
Institution : Egerton University
Email address : ilham.amin90@gmail.com

Personal attributes
· Great oratory skills
· Time conscious
· Focused and self driven
· Team player
· Great listener and decision maker
· Creativity and originality

Achievements
· Founder and chair person of the Designers Club in Egerton University
· Vice chairperson dissemination Red Cross society Egerton chapter 2011-2012
· Top 5 student UCE Mbale district 2005
· Vice chair person Uganda Redcross Society Hamdan Chapter 2003-2004

Future goals
· Work with the United Nations
· Build world class education fascilities that provide the best education from primary to tertiary institutions in africa
· Own a top design firm that offers excellent decor services as well as designer attires for affordable prices in kenya
· Tour the world

Languages
· English
· Swahili
· Turkish
· Arabic

interests
· motivational speeking
· travelling
· working with kids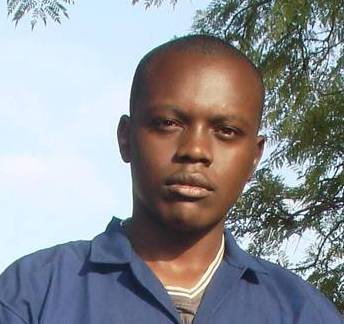 Franklin Oenga
Course of study: BSc. Mechanical Engineering, Kenyatta University.
Year of study: 3rd.
Year of completion: 2014

Former High School: Alliance High School.
Languages excellently spoken: English and Kiswahili

ABOUT ME: Am a proactive, determined, reliable, always willing to learn and dependable person. Am self-driven and self reliant, diligent, confident, well-organized, systematic and logical. Am a good listener, flexible and adaptable to changing circumstances. I have high integrity and self-discipline, strong analytical skills and I strive for quality.

LIFE MOTTO: Be strong to serve, sacrificing my comfort and time whenever possible so as to be of positive impact.

SKILLS AND COMPETENCIES:
· Strong interpersonal skills.
· Easy adaptability to changing circumstances.
· Excellent writing, communication and analytical skills.
· Am a fast learner, team player.
· Am result oriented
· Leadership skills and wisdom.

GOALS:
After my undergraduate, I plan to specialize in the Energy and design fields of Engineering for my masters and PhD., and also take up an MBA. Over the next 3 years, I also plan to learn Spanish, Chinese and Arabic.

I would love to work in a reputable Manufacturing Company, and/or with the United Nations.

DREAMS
· Build a profitable and reputable Company (ies) by the time am 35 years old.
· Be a C.E.O, or
· Be the President of Kenya by the time am 45 years old.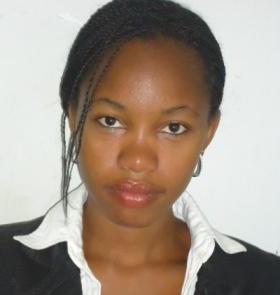 NAME: Mwarangu Maureen Njeri

ADDRESS: P. O. Box 1259-00200 Nairobi.
CELL PHONE: +254726356964
E-MAIL ADDRESS: maureenmwarangu@gmail.com
LANGUAGES: English, German, Kiswahili
FIELD: Biochemistry
YEAR OF STUDY: Fourth
INSTITUTION: Kenyatta University

CAREER OBJECTIVES
To utilize my academic and professional knowledge in an environment that offers dynamic, challenging and rewarding tasks as well as good prospectus for career development.

To create awareness on the importance of education as a tool for poverty eradication.


PERSONAL ATTRIBUTES

· Self-motivated.
· Excellent communication and interpersonal skills.
· Result oriented and able to meet deadlines with minimal or no supervision.
· Good organizational skills.
· Flexible and can adapt to changes effectively.

WORK EXPERIENCE

JULY – AUGUST 2010: Industrial attachment at Kenya Medical Research Institute at the Centre of Biotechnology Research and Development. During that period i received hands on experience in a variety of techniques and procedures namely: Molecular Biology, Entomology, Immunology and Parasitology.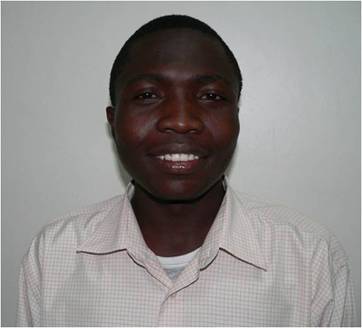 Mohammed Mukanda
Mohammed O Mukanda is a fourth year student at Kenyatta University pursuing a bachelor's degree in Agribusiness management and trade.
Mr. Mohammed is the founder and the chair of an agriculture club in Kenyatta University known as University Students Agriculture for Development.
He is also the projects and innovation co-ordinator of the High school Science and Technology programme (H-STEP).
Mohammed participated in an agribusiness innovation fair exhibition that was organized by Pan African Agribusiness and Agro-Industry Consortium (PanAAC) and the Universities, Business and Research in Agricultural Innovation (UniBRAIN) His idea was on providing affordable essential nutrients to curb malnutrition through commercialization of Spirulina production on which was awarded a laptop after being the second runners up. Other participants included JKUAT, UoN, and Egerton while Uganda was represented by Makerere, Mbarara and Kyambogo. Others were University of Zambia and Ghana, as well as several regional non academic public and private sector institutions.
Mohammed is aiming to self employment to actualize the ideas he presented at the agribusiness innovation fair.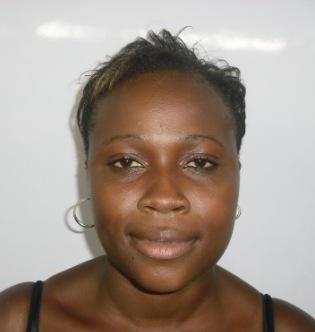 1

Name

Rhoda Kamune Ngumbi

2

Course of study

BSc Biotechnology

Year of study

4TH

Year of completion

2011

3

College

Ku

4

Former High School

Precious Blood Kilungo

5

Interests

6

Achievements

7

Dreams

Use Biotechnology to change the lifestyle in Ukambani

Establish a home for the disabled and less privileged children

Dedicating your life to help the needy in society

8

Goals

MSC in Biotechnology

By age 26, have done French, Japanese and Spanish

Attend bible school before 30

9

Passions

Helping needy people in society

Impact people spiritually

Name: Samson N. Charo
A brief summary of my profile.

I joined Equity Bank March 2007 and worked with the bank for 1 and 1/2 years before joining Egerton University where I am pursuing a degree programme in Bachelors in Science ( Economics and Statistics).

Much of my interests revolve around volunteer ship, mentor-ship, traveling, networking and physical fitness. I love jokes too.
Contact Info

+254721422081

+254772422081

Languages

Mijikenda, Kiswahili, English

Achievements

Equity Bank Pre university Alumnus - Chaperon, Mentor, Committee Member

Equity Group Foundation - Mentor, chaperon

Egerton University Economics Students Association-Chairman 2011/2012

Egerton University Model United Nations -President 2009/2011

Kinango University Graduants Association - Chairman 2010/2011 (Co- founder)

AKAD Education Africa - Student Mentor

HSTEP – Mentor

Undugu Mentorship Initiative -Volunteer, Mentor

Kenya Keys - Beneficiary, Mentor

Top boy and Student KCSE Taru Secondary School and Kwale District 2006,

Top Student KCPE Nyari Primary School 2002

Award of the most improved student 2004

Qualifications

Pursuing a BSc. Economics and Statistics Egerton University Graduating 2012

Work Experience

Banking – Equity Bank; 4yrs

Hardware and general Enterprises - 3 yrs

Sisal processing -Over 5yrs

Bicycle repair - 2yrs

Painting - 2 months

Building and Construction - 31/2 Months

Hobbies/interest

Playing Volleyball, Scrabble

Traveling

Motivation and trainings

Seminars and debates

Networking

Personal qualities

Time consciousness

Optimistic

Realistic

Honesty

Super Team Player

Self Drive and Motivated

Aspiration

Admire to be inspired and aspire to inspire before you expire

You can never have a better tomorrow if you are thinking about yesterday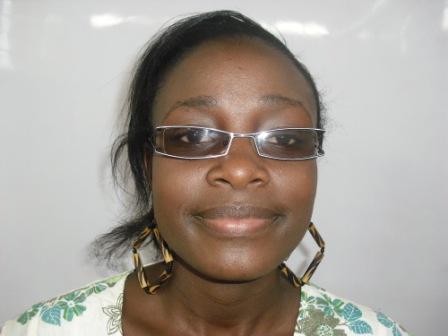 Susan Moenga
Course of study Biotechnology
Year of study 4th Year
Year of completion 2011
College Kenyatta University
Former High School Alliance Girls
Interests TBA
Achievements
Various Scholarships in high school and campus

Rotary Award, Form 2 – 4, Alliance High
Joe Wanjui Scholarship (former governor CBK)
Worked with several children in several homes Via Rota act & other organisations
Zanaa Africa
Progressive Volunteers
Intership with the UN – UNON
7 Dreams

To positively impact the world
Alleviate hunger in Africa
Help eradicate early marriages among the maasai (she mentors girls in Kajiado)
Work for the United Nations
8 Goals : Get my PhD before age 30
Working with the United Nations - UNON
9 Passions : Working with underprivileged children and Acting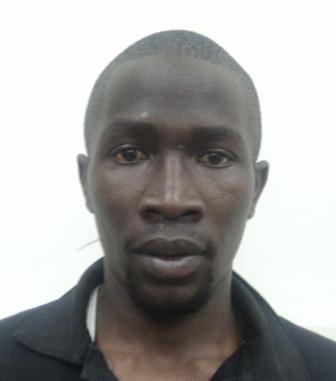 NAME: VICTOR ORIA OGINGA
DOB 10TH NOVEMBER 1987
ADDRESS: 89147- 80100 MSA
CELL NO: 0723126206, 0738451302
EMAIL: ooginga@yahoo.com,oriavictor@yahoo.com
LANGUAGES: KISWAHILI, ENGLISH AND LUO
NATIONALITY: KENYAN.
EDUCATION: BSC. BIOCHEMISTRY (awaiting Graduation)
OBJECTIVES.
· To excel in my field of study by doing a lot of research on critical issues.
· To be a dynamic professional in my area of study as well as develop key attributes that are important in improving lives in the community.
· To create awareness of the need for education as a tool for poverty reduction in the community.
PERSONAL ATTRIBUTES.
· Flexible and dynamic
· Hardworking and diligent
· Fast learner and results oriented
· Good organization skills
· Excellent communication and presentation skill.
WORK EXPERIENCE.
Jan – Nov 2006: AC Nielsen Research Company.
Jan - Aug 2007: Bamburi Community School
May – Jul 2010 US Army Medical Research Unit.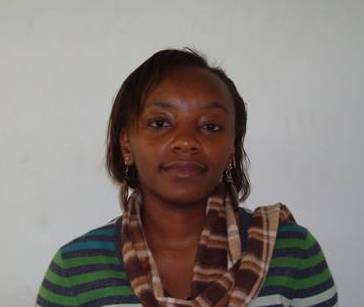 NAME: MARGARET WAMBUI KIRIKA

OCCUPATION: STUDENT
COURSE: BSC(BIOTECHNOLOGY)
COMPLETION:APRIL 2011
GOAL: TO MAKE A DIFFERENCE IN MY COMMUNITY
OBJECTIVE: INFLUENCE THE COMMUNITY TO EMBRACE TECHNOLOGY
DREAM: TO BE THE MOST INFLUENTIAL SCIENTIST IN KENYA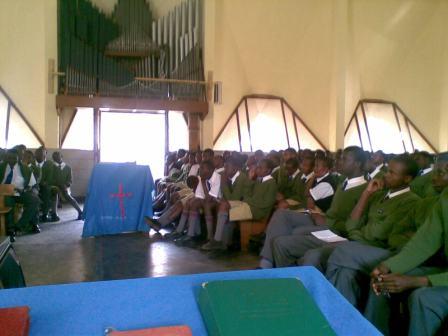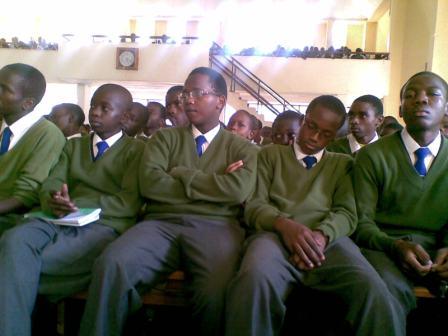 Participation at Alliance Boys High School, March 23, 2011