Uganda & Rwanda
Education Tours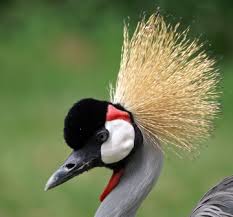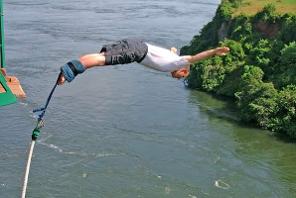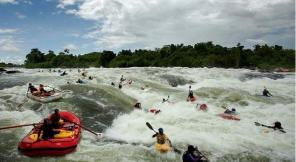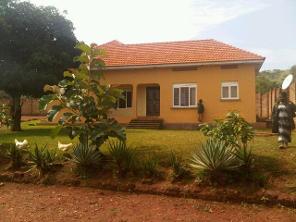 Accommodation at Ranch Green, Kampala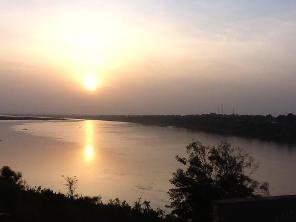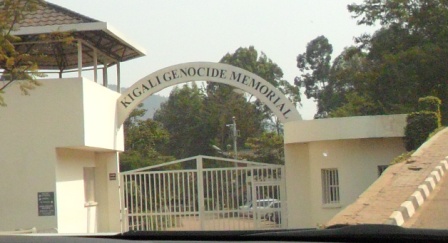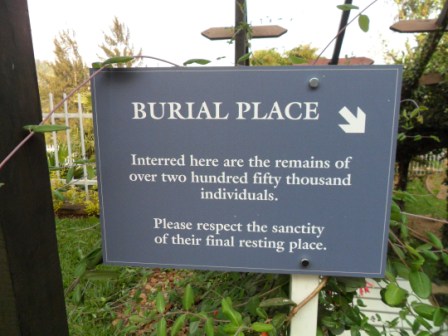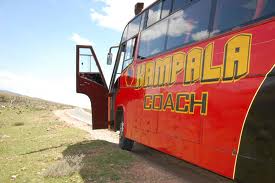 The following East African tour is available for students namely;
Gap Year students out of school (before college) in 2015

Students in school (school holidays - April, August & December)
There are two options for this tour for students in Kenya
Visit to Uganda alone
Visit to Uganda and Rwanda
Education Tour timetable for this is as below.

Tour is for ten (10) students at a time only.
Education Tour Sample Timetable: April 2015




No.

Day

Date

Theme

Activity

1

Sunday

19

Travel to Kampala

Rest & Kampala City sights, Uganda

2

Monday

20

Job Shadow 1

Medicine (MBChB / Dentistry /Vet)

3

Tuesday

21

Tour Activity 2

Visit to Jinja, source of the Nile

4

Wed

22

Education 1

Job Shadow 2

Makerere University

Engineering

5

Thursday

23

Job Shadow 3

Architecture / Law

6

Friday

24

Depart to Kigali / Nbi

Travel, Daytime, 12 Hours

7

Saturday

25

Peace-building

Genocide Memorial

8

Sunday

26

Tour Activity 4

Kigali City Sights, Rwanda

9

Monday

27

Travel back to Kisumu

CMU / Education / Evening return to Kenya i
The above travel is based on departure from Western Kenya.
Travel from Nairobi requires overnight public bustravel from the day before
Kampala City is the capital of Uganda with 2 Million inhabitants. Situated on seven major hills, with a view of Lake Victoria. Kampala is the political and commercial hub of Uganda, people are friendly and communicative.

Highlights include the Kasubi Tombs, Uganda Museum, Parliamentary Buildings, Nommo Gallery, National Theater Craft Centre, Owino Market, Kabaka's Lake, Kibuli Mosque, Bahai Temple, Namirembe Cathedral, Namugongo Martyr's Shrine and Makerere University.

The Uganda National Cultural Centre, consists of the National Theatre and Nommo Gallery. The National Theatre provides a venue for stage performances of and serves as a cinema; the Nommo Gallery features exhibitions of works of art by both Ugandan and foreign artists. The Centre offers a snack bar with "best African dishes served with best spices and ambience", and the Craft Village, where locally made handicrafts are sold

Jinja is the source of the Nile at the now submerged Rippon Falls. Owen Falls Dam, located just downstream from the source of the Nile, provides power for Uganda and parts of Kenya. Nearby is Bujagali Falls, where several rapids are situated close together. Visitors have the option of bunjee jumping (44 meter drop) or white water rafting trip on the mighty Nile.


Costs
Uganda at Ksh 5, 000/- per day

Kigali (Rwanda) at Ksh 8,500/- -
Costs are inclusive of bus transport, food & accommodation
MPESA Number 0720 743 674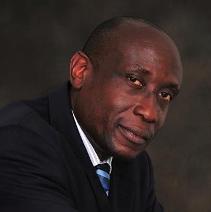 Martin Ongom Owiny (UGANDA)
Martin Owiny is a professional banker in Kampala, Uganda. He is a member of the Board of Trustees of Makerere University Endowment Fund (May 2014 to date) and Board of Deacons Watoto Church Uganda (June 2012 to date).
Martin is the founding Chairman of the Investment Management Association of Uganda (IMAU). He leads in Moab Enterprises Uganda Limited, a family enterprise involved in agriculture, property management and development, changed to Jomo Investments and Trustee Services. He is currently undertaking registration and licensing as an Investment Advisor at Capital Markets Authority and Corporate Trustee at Uganda Retirement Benefits Regulatory Authority (URBRA) and as an individual trustee at the URBRA.
Over the last fifteen years, Martin has been privileged to serve in various portfolios in a number of leading East African financial institutions of high repute. These include as Executive Director, KCB Bank Uganda Ltd. (2011 – 2015), General Manager, Stanbic Investments, East Africa (STANLIB) (2002-2011), Business Development/ Trade Sales/ Relationship Manager, Standard Chartered Bank Uganda Ltd. (1998-2002) and International Labour Organization Improve Your Business/ Start Your Business Coordinator (1991-1997).
Martin has had an extremely successful business development career having severally been awarded various Kikoyongo Capital Markets Awards in Uganda during his tenor at Stanbic Investments. Further to this as Head of Business at KCB Bank Uganda Limited, in the just concluded Think Business Banking Awards 2014 – East African Edition, Martin as Head of Business, led the KCB Uganda team to attain the Best Recovery Award, exemplifying the fact that the bank was the number one turned around commercial bank in East Africa over the last three years. The said turnaround of the bank delivered exemplary financial performance, product growth and business development. As a result of this KCB Bank Uganda Limited registered a Profit Before Tax (PBT) among the top ten Ugandan commercial banks for the very first time as at its December 2013 financial statement.
His career achievements include being the Founding General Manger, Stanbic Investments Uganda, Project Monitoring Officer, Transformation Project (2011-2013), KCB Bank Uganda and Business Development and wallet share growth, KCB Bank Uganda (Refer to KCB Financial Statement 2011, 2012, 2013), His key strategic partnerships include Picfare – Loan syndication US$20M (Ongoing), Hima Cement (Larfarge) – Loan syndication US$10M and Nile Breweries (SAB Millers) - Loan syndication US$7.0M.
Martin holds a Bachelor of Arts Social Sciences (Economics and Agricultural Economics) – Makerere University (1987 – 1991) and a Masters in Business Administration (Financial Management) – University of Hull (1997 – 1998)
Email:
owinym@gmail.com
Jennie Kato (Uganda)
Jennie is a dedicated professional with 11 years combined experience in food production and catering/ food service and customer care/ management and housekeeping. She is energetic and enthusiastic and enjoys cooking and interacting with people.
Jennie is an Associate with the Akad Education Group and a self-employed outside caterer. She specializes in preparing and delivering food to different events; small house parties, office deliveries to grand receptions. This she does by meeting with clients to set up the theme and menu, preparing and cooking food, transporting food to designed location while supervising and training and on-site staff.
Jennie has previously been the Sous Chef at the Senior Command and Staff College, Jinja – Uganda (2007 – 2010) where she assisted the head chef de cuisine with menu planning, budgets and supplies, cooking and management - while shadowing the different chef de parte to learn about each station of the kitchen. She a Customer Relations staff at the Mandela Sports Hotel, Kampala (Uganda, 2004 – 2006) and Waitress and Sales at the Ruwenzori International Hotel, Kasese (Uganda, 2003 -2004). Her Job related training includes volunteering with Word of Life, Diani Beach (Kenya, 2014), Industrial training at the Kampala Sheraton Hotel (Uganda, 2006) and New Highland hotel Kabala (Uganda, 2001).
Jennie obtained the Uganda Diploma in hotels and institutional catering (UDHIC) from Makerere University Business School, Nakawa (Uganda, 2000 – 2002) in Hotel management and catering. She obtained the Uganda Advanced certificate in Education from St Maria Goretti Girls secondary school (1998-1999) and Advanced certificate U.A.CE Uganda Certificate in Education (1994-1997), Certificate U.C.E
Email;
Jenniekato@gmail.com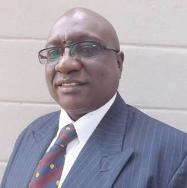 Rev. Dr. Julius Weche (Kenya)
Dr. Julius Weche is the Founder and CEO of the Akad Education Group – Africa, t/a Akad Africa Ltd., an organisation that provides careers, mentorship and value based leadership training to school and college youth. He first had the idea of Akad Africa while living in the United States of America at Harvard Business School's 12th Africa Business Conference in February 2010. Here he met Peter Mombaur, Co-founder of the African Leadership Academy and Alex Grove, CEO of Akad Group (Asia). He requested extending the Akad Group concept to Africa, with the vision of providing opportunities for African youth to access top world class academic training, internships and scholarship funding. Within a year of launching Akad Africa, he was recognized and invited to Harvard Business School as a panelist at the 13th Annual Africa Business Conference (2011), speaking on
"Bridging the Technology Skills Gap",
as well as the 15th Annual Africa Business Conference (2013) speaking on "
Leapfrogging the Digital Divide: Can Mobile Technologies Even the Playing Field for Africa?"
Dr. Weche is currently a PhD candidate with the Open University of Tanzania, and holds a Masters degree in Business Administration (MBA) from DeMontfort University (UK) having studied Veterinary Medicine at the University of Nairobi. He has also done graduate studies in Dispute Resolution at the University of Massachusetts, Boston which partners with Harvard Law School's Program on Negotiation. He has studied Governance at Nairobi International School of Theology (NIST), Financial Management at Strayer University, Baltimore and has a certificate in Mediation with Metropolitan Mediation Service (MMS) in Boston. He also studied Theology with the Nairobi Bible Training Institute (NBTI) under Rev. Norman Dodman and was mentored by the Navigators Kenya and Word of Life Ministries. He was ordained by the Anglican Church of Kenya (ACK), Butere Diocese In August 2014
Dr Weche's passion for study is to provide students with learner – centered holistic challenges that utilize all levels of cognition to best develop physically, socially and ethically; to help prepare students for success in an increasingly complex and changing society through developing essential skills, competencies and attitudes needed to become lifelong successful learners. This has influenced the writing of his book, "
Conflict and Deception in Relationships and Marriage
". As a leader, he is currently the Chairman of the Narc Kenya political party Think Tank and Khwisero Constituency Chairperson. He is a Business Development Consultant to Africa's Talking Ltd, Factual Films Ltd. and others.
Recent press article is available by
clicking here
Profile on the Harvard Business School's 13th Africa Business Conference is available at
http://pasthbsafricaconferences.com/2011/businesses-addressing-technolo/index.html
Email:
dr.weche@akadgroup.com
and
leruo77@yahoo.com