April 2017 Careers Seminar
Theme: Strategy & Sports
This seminar was held on Tue 18th April - Fri 21st April, 2017
Time: 8am - 5pm Daily (Non Residential)
Target: Upper Primary, High School & College Youth

Location: MOW Sports Club, South C, Nairobi, Kenya

Cost: Ksh 2,500/- PER DAY (Total = 4 days)
Registration:

MPesa Paybill:

718653 Account: APR2017

The seminar included a combination of socratic teaching, presentations, experiential training, group work, physical sports activities with active student participation all through. See TIMETABLE to the right
Topics to be engaged include, but are not limited to;
Admission to top, world class universities; Case Study of Yale University, Columbia University, Whitman College, African Leadership University.

Networking

Ice Breakers & Experiential Learning




Leadership Testimonials



Confidence Building, Public Speaking


Value of Strategic Mentorship




Overcoming Fear, Strategy in action




Critical Thinking & Problem Solving




Foreign Languages: Introduction to Chinese




Human Psychology: Behaviour & Attitude Modification




Sports: Basketball, Swimming, Squash




Entrepreneurship & Value Creation




Mediation & Peace-building




Leveraging non-academic passion for profit



Way Forward, M&E , Sustainability

We are particularly grateful to the WHITE WEAB TEAM of Francis Wahome, Don Murori and Margaret Karaba!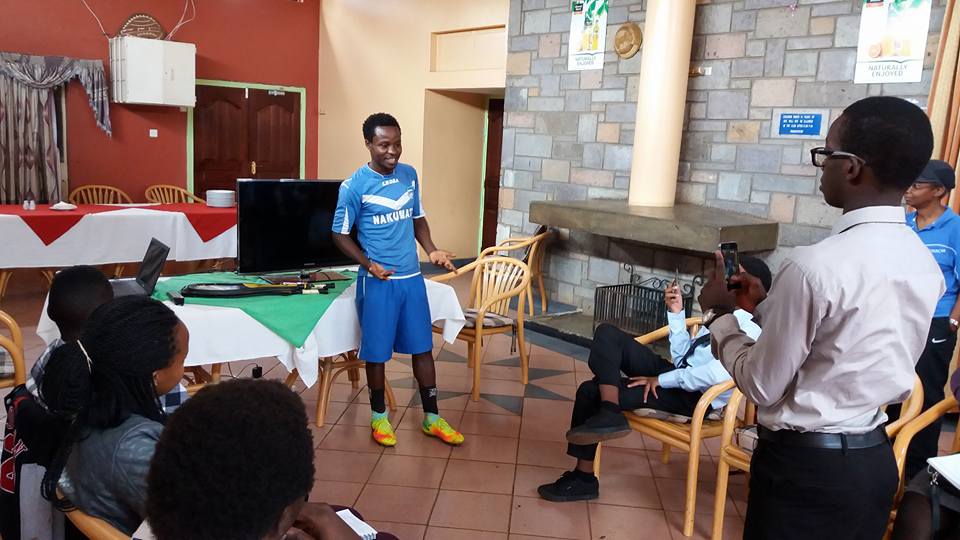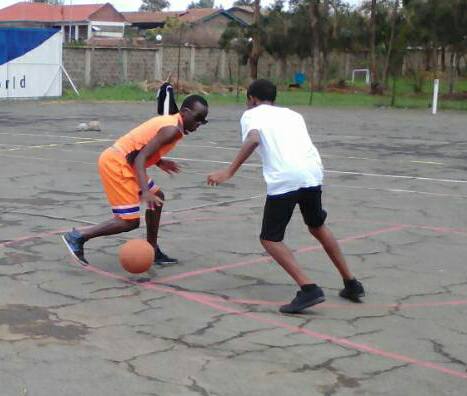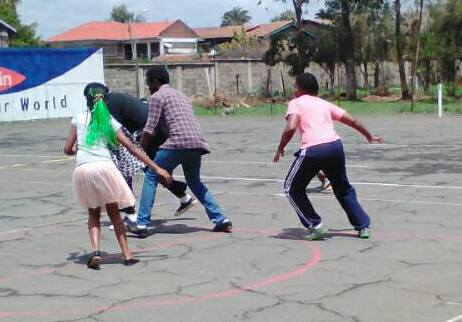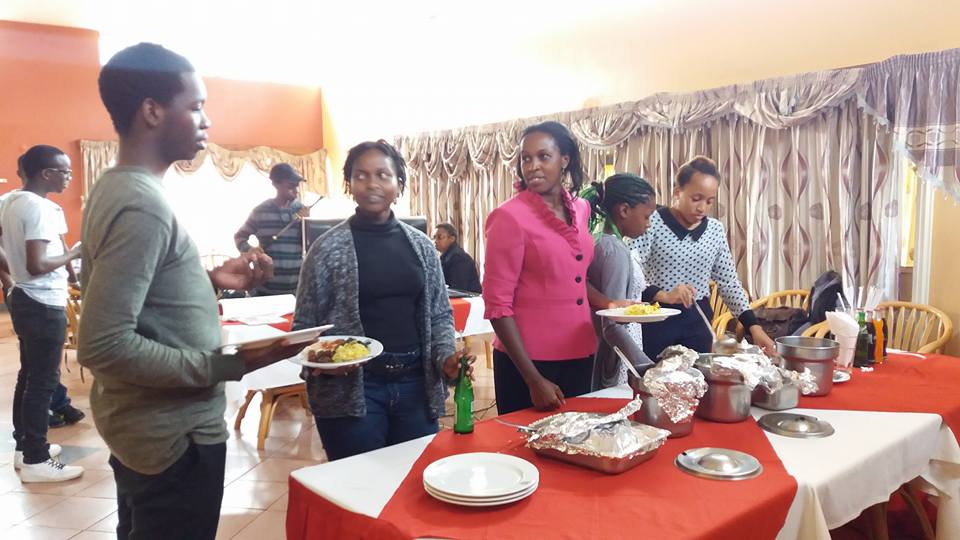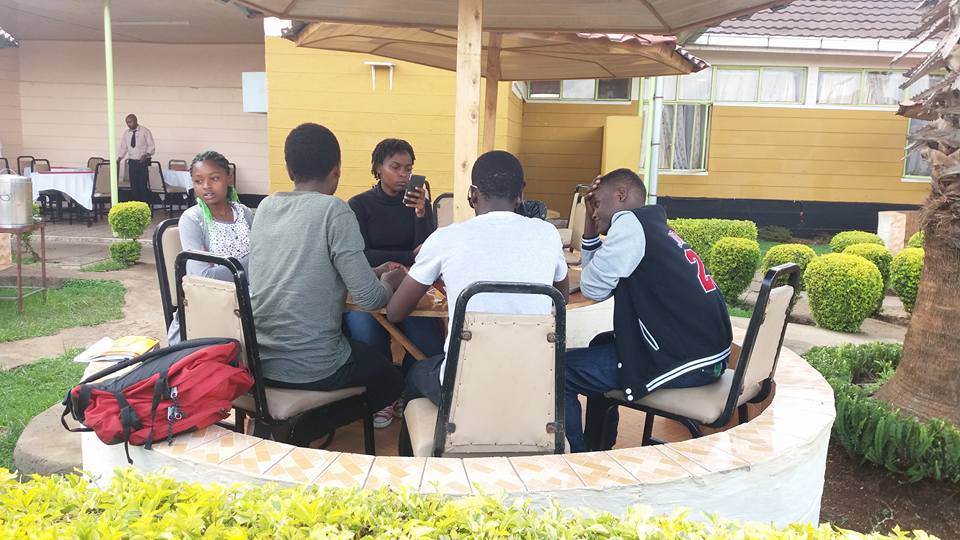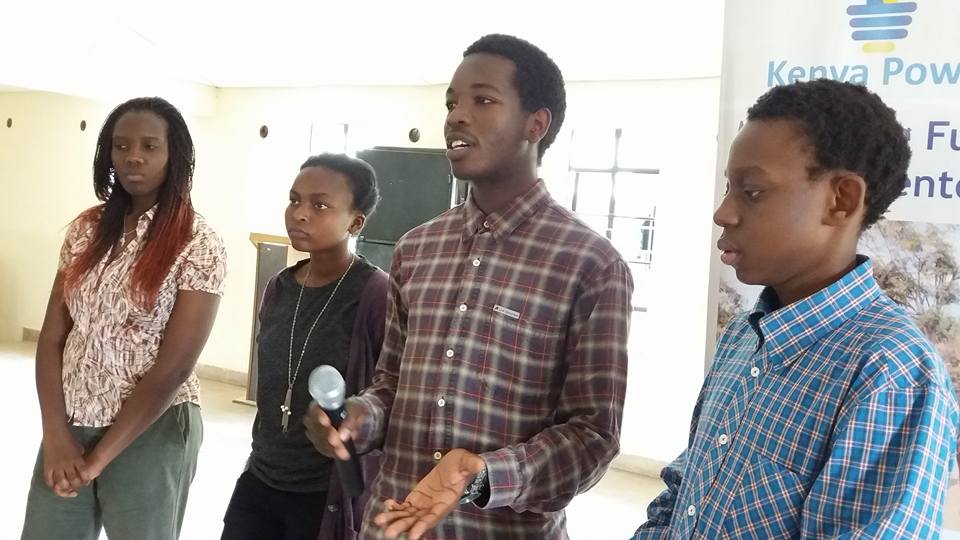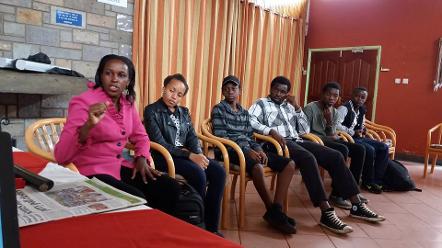 Terms & Conditions
By registering, participants confirm that they have the discretion and are healthy enough to participate in physical experiential training activities - Basketball, Squash and Swimming

The onus is on the students to dress appropriately - sports shoes, t-shirts and swimming attire as per timetable dates

Liability waiver is as per policy is available by clicking here

Manual liability waiver is to be signed for walk in participants.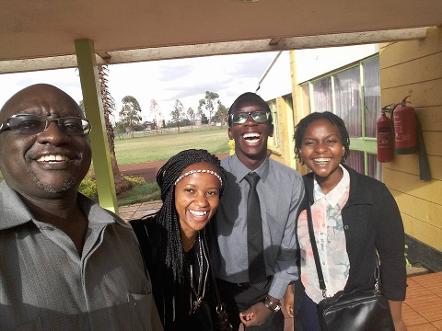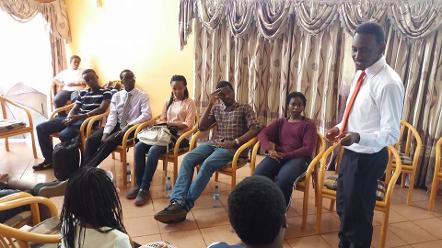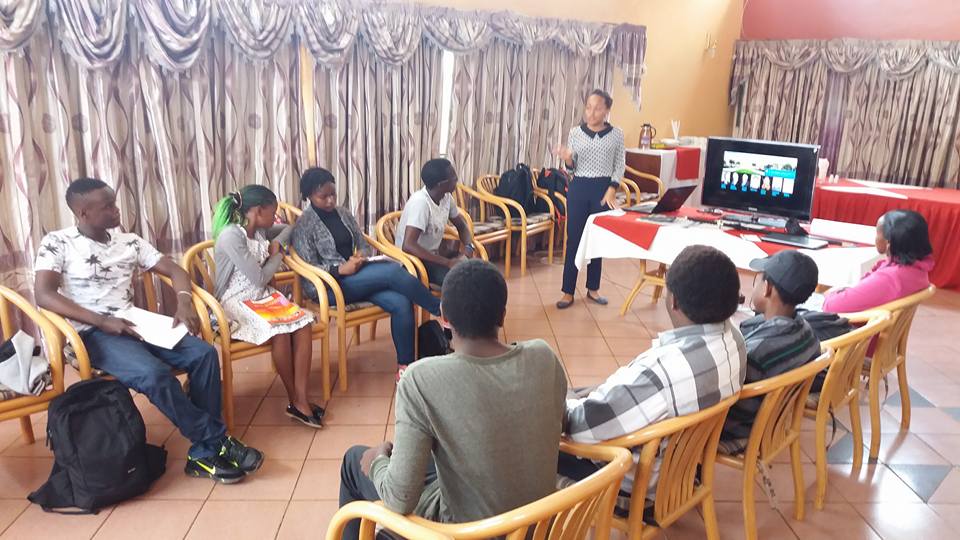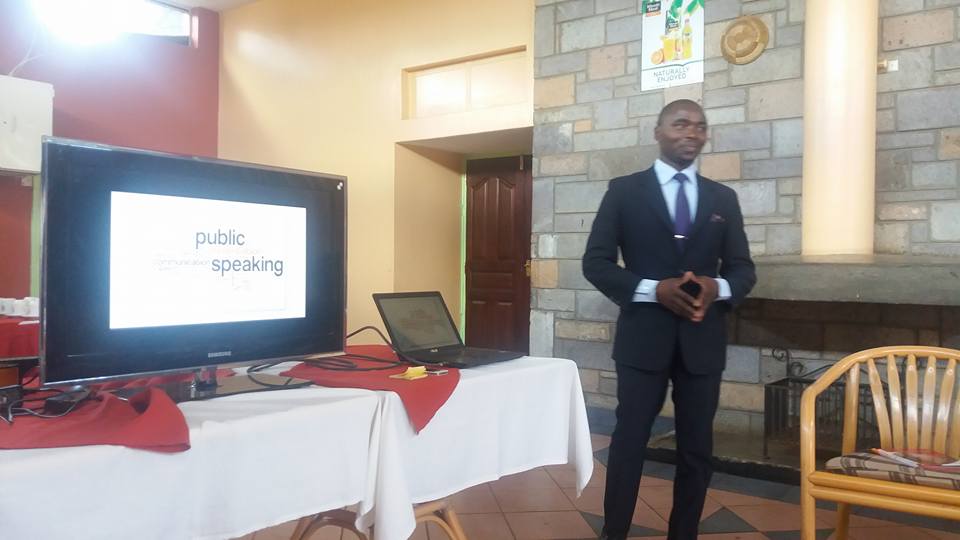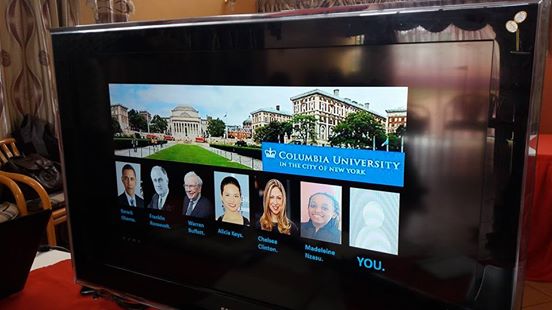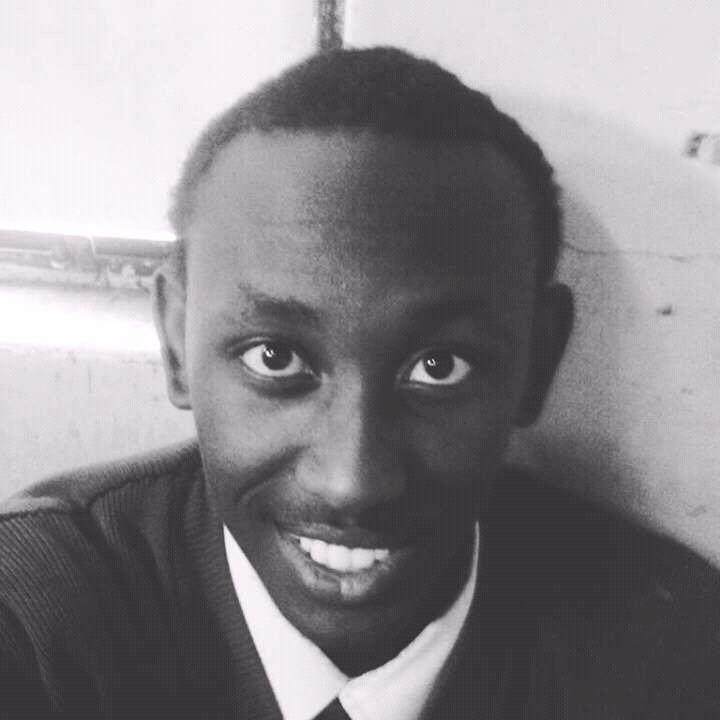 Don Moruri
Don Murori has been admitted on full Scholarship to Duke and Yale Universities, United States of America. He has chosen to study at Yale where he will be majoring in Computer Science.
Don is currently the Chief Operations Officer at "The White Web Team", a technology company that deals in mobile apps. He is an alumnus of The Alliance High School where he graduated with an A of 84 points in the Kenya Certificate of Secondary Education, KCSE.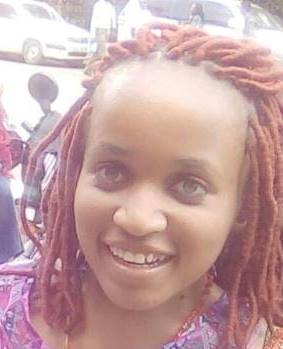 Madeleine Nzasu Mateli has been admitted to Columbia University, an Ivy League institution in New York, USA. She begins her studies this September 2017, to major in Financial Economics and a minor in Creative Writing and Research.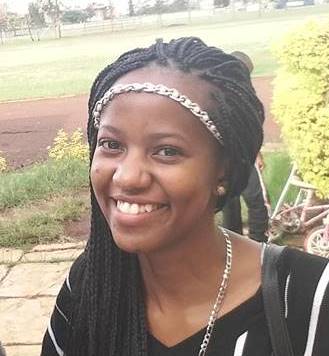 Margaret Kabara is admitted to Whitman College, USA. She speaks on what one needs to do to successfully prepare for, apply and obtain admission to top universities in the United States! Please see her profile at - https://www.visualcv.com/margaret-karaba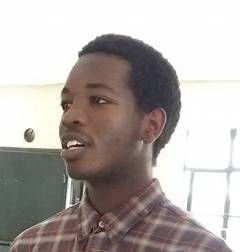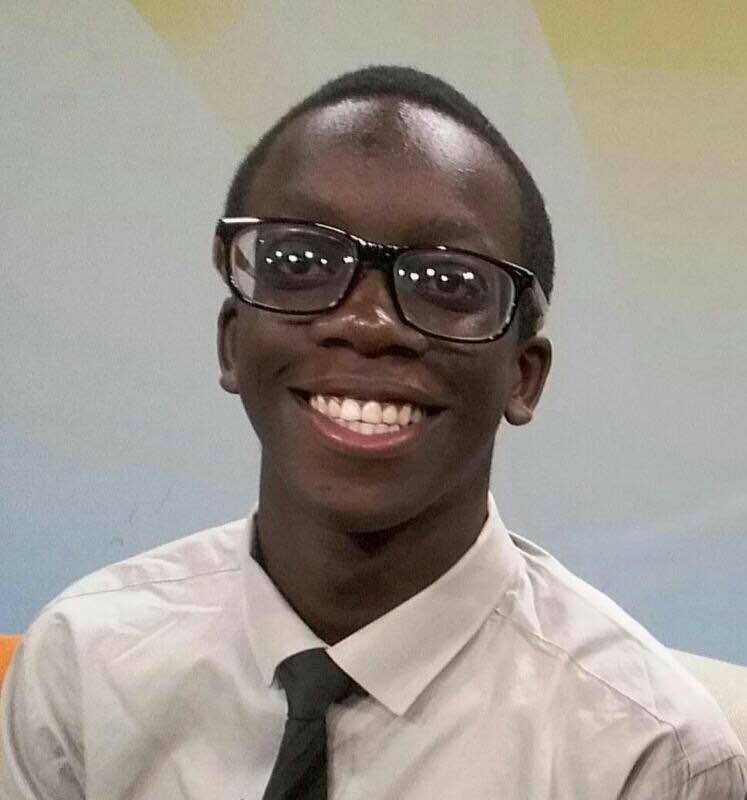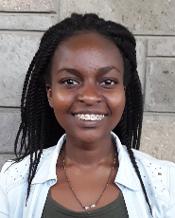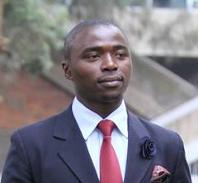 Eric Kimonyi

Eric Kimonyi is a young enthusiastic leader and a passionate peer-mentor. He is the founder of Students Beyond Classrooms Initiative; whose main objective is to foster soft and professional skills among college students through peer-to peer training. He is also the First Vice-President of the Association of Business Students at the Technical University of Kenya; a class group leader and an active member of the Finance Students' Association.
Being a peer mentor, Eric has added value to 84 000 students from 84 schools in the country; training them on matters of academic excellence, educational success, personal branding and leadership. He has also been featured on national Tv and Radio stations (KBC, KTN and KCB English Service) talking about the quality of education in the country, leadership and mentorship respectively. This has further helped him to reach out to thousands of young people across East Africa and beyond.
Eric is an associate of AKAD Education Group-Africa (www.akadeducationafrica.com), an organization that serves as an educational placement consultancy to top academic institutions in Africa, USA and UK and focuses on capacity building, career training, mentorship and leadership excellence training to schools and universities. He has, therefore, been able to train college and university students on overseas postgraduate opportunities, in collaboration with the Graduate Management Admission Council (GMAC) on the value of the Graduate Management Admissions Test (GMAT).
Eric is currently a fourth-year student at The Technical University of Kenya where he is studying a Bachelor degree in Commerce, (Finance major). He is an alumnus of Lenana School-a top national school in the country. He was the best pupil his primary school and the third best pupil in his district ( Mukaa) in 2008 when he did his KCPE, scoring a total of 408 marks out of the possible 500. During his high school, Eric demonstrated a great passion for leadership and education and was entrusted with several leadership positions in his third and fourth year; House Captain, Ushers' chairperson, Peer-educators' representative and the French Clubs' vice chairperson hence promoting the moral and the spiritual life of the Lenana School Community.
Eric believes not only in adding positive value to himself but also in being of value to others.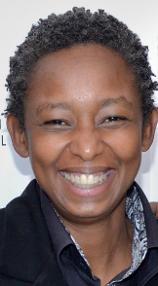 Rosemary Wambui
Rosemary Wambui is an Akad Associate as well as an independent Trainer and Consultant. She specialises in Conflict Transformation, Diplomacy, Mentorship, Life skills, Sports Development and Resource Development. She is also a Drug Dependency Counsellor and a Copy Editor. Her experience of over twenty five years has taken her through the corporate, non-governmental, and religious sectors.
Her areas of focus are leadership and training skills in the corporate and NGO setting, where she has worked with DHL International (K) Ltd, Quintessentially Kenya, and Habitat for Humanity Kenya, where she has built resource development and communications capacity; project development, management and co-ordination; event management, as well as mentored and trained independent small groups with communities across Kenya to help improve their living conditions and livelihoods. In addition, she has worked in the tours and safaris sector in Kenya.
Her consultancies have included providing resource development capacity for organisations like Kuona Trust, and rapporteuring and training in the areas of diplomacy, conflict and conflict transformation, where she has worked with various security-based organisations including the Regional Centre for Small Arms (RECSA), the Security Research and Information Centre (SRIC), and the Kenya Police Service. Together with, but not limited to, religious and youth development institutions and organisations like AKAD, Lifeskills Promoters, Kileleshwa Covenant Community Church and Nairobi Chapel, she has, and does mentor the youth as well as training in mentorship, life skills, public speaking and presentation.
Rosemary also consults and trains with small groups in interpersonal & faith-based conflict transformation. In the sports arena, she has worked with Vision 21 Sports Consulting and Aspire Football Dreams (the largest humanitarian youth football scouting program in the world), in the identification and development of young athletes in football and basketball across East Africa. She is also an occasional lecturer in Daystar and Riara Universities, in the Peace Studies and International Relations degree programs.
With her varied skills and experience, she works at developing and building holistic programmes that promote and build sustainability, creativity, and balance in the lives of the youth. In addition, she works with professionals to help add value and maintain professionalism in and at their work.
She holds a Bachelor and Master of Arts in International Relations with a focus on issues of Conflict and its Transformation, and a Certificate in Chemical Dependency Counselling Psychology, all from USIU (Africa).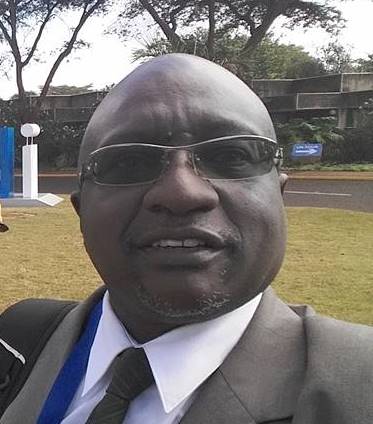 Rev. Dr. Julius Weche
Rev. Dr. Weche is Founder and CEO of AKAD, a capacity building, education based, Social Enterprise organisation that provides mentorship and value based leadership training to youth. It provides academic and career success, targeting upper primary, high school and college youth and is regularly featured in the national media, details available by clicking here.
Dr Weche is passionate about mentoring youth for success, through providing lifeskills that enlarge mentee world view, develop confidence, leadership with real solutions for the emerging world. He leverages his networks with society's "movers and shakers" within Africa and abroad to engage with and mentor youth through AKAD for their success. He is regularly invited as a speaker to schools and events, which have included twice to Harvard Business School and the Massachusetts Institute of Technology (MIT) in Boston, USA as well as HEC Paris, France.
Dr Weche has been a Business Development Consultant and MBA lecturer in Corporate Social Responsibility (CSR) at Inoorero University, Executive Director for the Jebii Kilimo Foundation, One Kenya Foundation, Head of Mentorship for Africa 2.0 – Kenya. He was previously Managing Director, Leruo Services (Pty) Ltd in Botswana, Southern Africa for 15 years; the largest supplier of veterinary products to Government of Botswana. He has also been Continuous Professional Development Manager, Kenya Institute of Management (KIM) and Assistant Complex Manager, Agricultural Development Corporation (ADC) in Galana, Kenya. He has enjoyed working and traveling worldwide; from USA, to China and Fiji - and several African countries; South Africa, Botswana, Zambia, Zimbabwe, Kenya, Uganda with partner events in Nigeria and Ethiopia.

Rev. Dr. Weche is currently a PhD in Leadership & Management candidate at the Management University of Africa – MUA. He holds a Master's degree in Business Administration (MBA) from DeMontfort University (UK), Veterinary Medicine degree from the University of Nairobi, with graduate studies in Dispute Resolution (UMass, Boston), Negotiation (PON - Harvard Law School), Governance (NIST), Financial Management (Strayer University, USA) Mediation certificate (MMS, Boston). He is ordained by the Anglican Church of Kenya - ACK, and is a published author of "Conflict and Deception in Relationships and Marriage", published on Amazon.com. Details of current "Gap Year 2017" mentorship activities are available by clicking here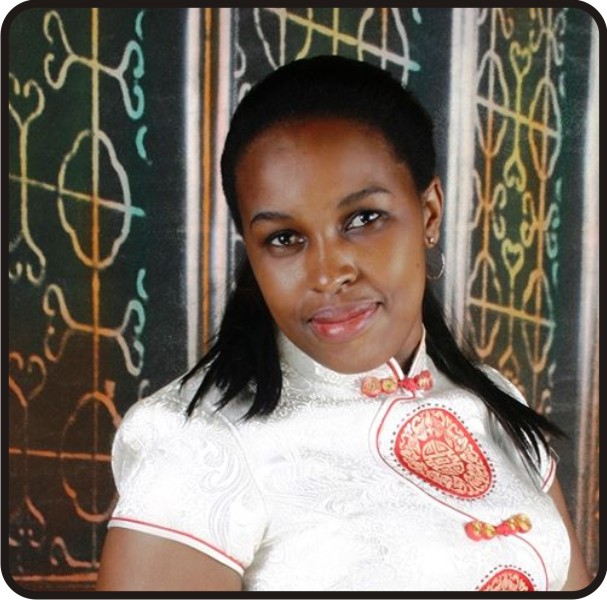 Virginia Kimani

Pastor Virginia is a Mandarin Chinese Language instructor, currently pursuing HSK 3 Grade in Mandarin Language. She first studied Mandarin in China while ministering to the Chinese community as a missionary and teaching English in High Schools in China. It is from this background she had a deep desire to study Mandarin for the sake of reaching the Chinese community with the Gospel of Jesus Christ, teaching those that are interested locally and those who travel to China for business purposes.
Pst. Virginia ministers with Gracia Ministries in Westlands, Nairobi. In her ministerial duties, she also liaises with Abundant Life Ministry based in U.S.A and Hong Kong. Pst. Virginia is mostly dealing with counseling the youth and families as well as discipleship training for the church and individuals alike. Her tent making is in the field of Languages whereby she has selected a few days that she teaches Mandarin and French at a fee. She is also engaged with Akad Education in mentoring the youth.
Pst. Virginia has practical and theoretical hands on experience on Administration which she earned a lot of experience while working with Credit Bank Limited, Nairobi, Kenya. She has also worked as a Church Administrator in Hong Kong and China while she was a missionary there and used these skills while running the Church Ministry with Abundant Life Ministries.