Our AKAD Peer mentors are pleased to offer Online KCSE 2020 Tutoring during this COVID-19 era.
The tutoring is done by ex-Alliance High School, 2019 KCSE students with exceptional academic grades
Target: Form 1 - 4 students
Subjects:
Mathematics,

Chemistry,

Physics

Business Studies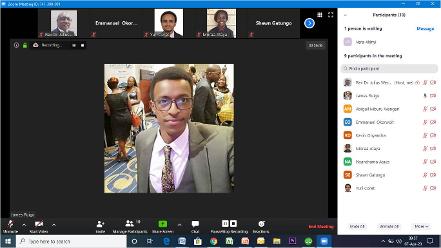 Contact us for registration
Subject details for the above are as below
Tutoring Method
Our Peer Tutors recommend 2 - 3 hour class sessions, especially when dealing with two or more subjects.
This includes intermittent breaks during the session to cater for student concentration span, (of up to one and a half hours per subject) and also to give the student a chance to ask questions that arise.
Lessons are tailor made to suit students needs, which are discussed in the first lesson, so as to have a strategic plan on how to progress onwards.
Assignments:
Daily assignment based on topic covered.

One weekly assessment test to measure and evaluate progress

Session timing
The preferred lesson time mornings; 8:00am or 9:00am to 12:00 noon

Select days are Monday, Wednesday, Thursday & Friday.

Exact dates are subject to case by case negotiation.

Morning hours are best for grasping content when the student's concentration span is at its best .

Alternatives include one and a half hours for one subject in the morning and second, one and a half hour session in the afternoon

Costs
The costs for the above are based on the following;
1. Actual Tuition time per hour @ Ksh 550/- per hour
2. Cost of Data: 2GB @ Ksh 100/- per session
Kindly contact us for details
Payment is to Paybill No. 718653, Account - Tuition
James Ruigu
James Ruiguis an AKAD Associate, Peer Mentor and Mentee. He is a 2020 admitted student at the Africa Leadership University (ALU) - Rwanda and a student of French at the Alliance Francaise, where he seeks expand his multilingual scope.
As a passionate entrepreneur, James supports family business in dairy farming and agribusiness, as well as community service opportunities with former Alliance High School youth at the Thogoto Home for The Aged.

James is passionate about Christian Ministry and service, and sits in the Nairobi youth planning committee at the Church On The Rock Ministries, under the Christian Ministries In Africa (CMIA) which engages youth in spiritual matters through music and art.
James is an old boy of The Alliance High School (2019). At the Alliance High School, he was part of the pioneering team of "Ambassadors for Clean Content among Minors", a campaign aimed at protecting children from harmful content online, in conjunction with the Kenya Film Classification Board (KFCB). This saw him represent 66% of the total children population, who access the internet on a daily basis from accessing harmful content.

Currently, he is undertaking the AKAD gap year program as he seeks personal development, building his network and giving back to society through mentorship and passing on what he has learnt to his peers and those who are younger. In this capacity he has engaged in several mentorship sessions with students at Alliance High School in Kikuyu. He has also managed to practice and show his leadership skills during field events such as the ZURI Awards 2020.
James has committed to helping students in need of academic study guidance through AKAD Tuition services (Mathematics, Physics, Chemistry and Business Studies). This is based on his excellent 2019 KCSE (Kenya Certificate of Secondary Education) results and passion to support students through friendly methods to achieve greater academic scores.
James was the former president of the AKAD club in Alliance High School where he learnt and practised leadership skills. He was also the Alliance Badminton Team Manager, leading his team to victories in several inter-school tournaments. He was in the Christian Union (CU) committee and Chapel Committee as Technical Team Director and Public Relations Officer of the Peace Club. He participated in community service opportunities through leading clubs that included, but are not limited to visits to old people's homes, Sunday school, hospital visits and children homes.

James aspires to pursue International Business and Trade after which he looks forward to boosting trade and business across African countries focusing on agriculture and intellectual property. As an entrepreneur, he seeks to provide solutions to society's problems.
Finally, James is passionate about youth mentorship and aspires to engage fellow youth in mentorship, reaching over 5,000 youth within the next four college years, then over 80,000 youth in 10 - 20 years across Africa. This will be through Africa-wide networks at the African Leadership University, by inspiring youth to mentor juniors in Peer to Peer mentorship, keeping each other "on their toes". This will ensure Africa raises leaders not only committed to self but to the good of others and the continent.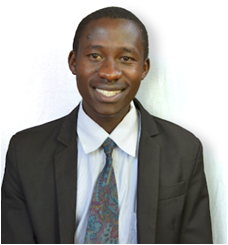 Emmanuel Okorwoit
Emmanuel is an AKAD associate, Peer Mentor and Mentee, been admitted to African Leadership University, Mauritius under a full Patoranking scholarship to study Computer Science. He is a proud old boy of Alliance High School where he graduated in 2019.
He is currently undertaking the AKAD gap year program to unlock his practical skills on leadership, communication, confidence building, negotiation and many more as he seeks personal development, networking and giving back to society through mentorship. Moreover, he has been a teacher assistant at New Kihumbuini Primary, Kangemi under Pacemaker International just until the Covid-19 affected everything. This was to boost the quality of education through helping the students in reading skills to boost their language understanding and comprehension.
He also mentored a group of 30 – 40 students at Alliance High School every Tuesday as he practiced the skills taught in his gap year until Covid-19 landed in the country. Since this pandemic started, he has committed to helping students who need guidance in their studies and university application owing to the immense knowledge from AKAD.
Emmanuel was the Handball and Athletics Captain back in High School for two consecutive years. He was the best athlete in Alliance Classic run winning the Gold medal. He won all the school cross country for fours. He also emerged second runners up in the Henry Wanyoike run.
Emmanuel engaged with companies like BIDCO, a seminar on mentoring Future Leaders with Dr Vimal Shah. He also took a two-week internship with MODE a Fintech company in Karen on personal development and financial management in 2018. He has also attended the Retirement planning by the Kenya Retirement Authority at the Kenya Institute of Curriculum Development.
Emmanuel wants to pursue computer science and engage in Data Analysis aimed at providing solutions to society and making a difference in the digital space. He looks forward to equipping children more so in under-privilege areas with digital skills from an early age. He is passionate about youth empowerment and mentorship to raise Africa's future leaders.