Mavuno Careers Seminar
Location: Bellevue, South C, Nairobi
Dates: 28th - 30th August 2013
The Seminar is over!!
For photos of the event visit our Facebook page as below:
Ambassador Mwanyengela Ngali Day 2 of 3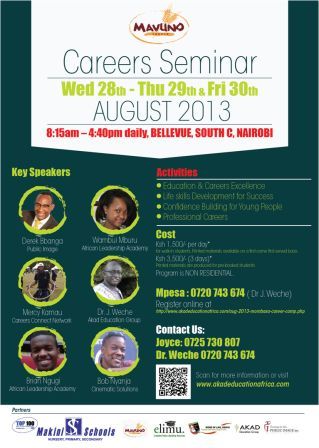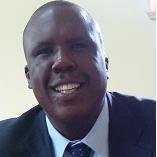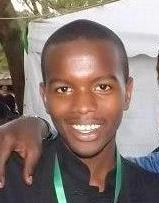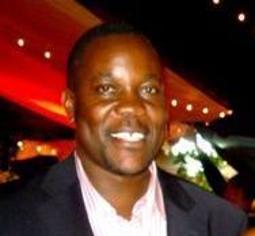 Bob Nyanja, Film Producer,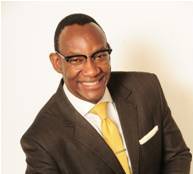 Mr. Derek Bbanga, Key Speaker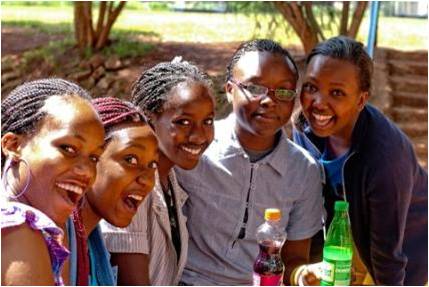 Akad Education Group-Africa offers school & holiday seminars for Excellence in Careers, Mentorship & Value based Leadership.
We speak to youth in Upper primary, High school and College. We challenge them on personal vision for a great future, for "where there is no vision, the people perish" with real tools for success, for "people perish for lack of knowledge".
Such vision gives youth internal motivation to better apply themselves in current educational and social activities, resulting in a positive drive to achieve dreams and goals as "Fearless Influencers of society".
Professional Resource Persons at Careers Seminar
| | | |
| --- | --- | --- |
| No. | Person | Organisation |
| 1 | Amb. Mwanyengela Ngali | Narc Kenya |
| 2 | Caroline Wambui | Public Image Inc |
| 3 | Corien Herweijer | Mogotiyo Plantations, Blue Lakes |
| 4 | Brian Ngugi | African Leadership Academy (South Africa) |
| 5 | Bob Nyanja | Cinematic Solutions |
| 6 | Joseph Okelo | Makini Schools, GTTP, YouWin Awards |
| 7 | Titus Kimutai Suter | University of Twente (Netherlands) |
| 8 | Dr. W. O. Wanyanga | PharmQ |
| 9 | Njoki Chege | Nation Media Group |
| 10 | Martin Khamala | Mank&Tank, Technical University |
| 11 | Mercy Nderity Macharia | Attorney |
| 12 | Christine Gichuiya | United Nations |
| 13 | Lillian Marenya | Enablis |
| 14 | Peter Outa | Kenya Red Cross Society |
| 15 | Davis Waithaka | Elimu Holdings Ltd |
| 16 | Duncan Ngeene | Strathmore University |
| 17 | Ida Muhuhu | The Boma Hotel |
| 18 | Hajila Kimeria | Koitoto International |
| 19 | Jabari Smith | Jabari Inspires |
| 20 | Dr. J. Weche | Akad, One Kenya Foundation, Inorero University |
Training Content
No.

Topic

Content

1

Educational

&

Career Excellence

· Understanding your gifts, abilities, passion & calling

· Psychometric testing (MBTI, Memletics)

· Critical thinking & Decision making

· Plotting your educational journey & preparing for career pathways

· Strategising for entry into local & International Universities

2

Confidence Building for young people;

* Personal Branding & Impression Management

* Communication, Presentation & Public Speaking skills

* Image Building & Enhancement, Networking Skills

* Dress, Social Etiquette

3

Professional Careers

Based on 10 - 15 professional disciplines that include Sports, Law, Medicine, Aviation, Architecture, Music, Media, Film Production, Business, etc.
Sponsorships: Corporate Social Responsibility
We offered over 100 Sponsorships for Top Students worth over Ksh 350,000/- (at Ksh 3,500/- each) to attend our Careers Seminar. Schools choose one top student from each class - year; from Std 5 to Form 4 based on criteria of Academic Excellence, Leadership, Community Service, Innovation as well as areas such as Sports, Drama, etc.
Sponsorship is exclusive of meals, transport and accommodation. The list of schools invited included;
1. Dandora Secondary School
2. Kayole Sparkle School
3. Alliance Boys High School
4. Alliance Girls High School
5. Kenya High School
6. Lenana School
7. Riara Springs Girls High School
8. Riara Road Primary School
9. Starehe Girls High School
10. Rusinga School
11. Acacia Crest Academy
12. NPC Woodley
13. Bellevue School
14. State House Girls High School
15. Makini School
16. Nairobi Chapel Church
17. Mavuno Church
18. Nairobi Baptist Church
19. Jalales Group
20. Dagoretti Boys High School
21. Juja Preparatory & Senior School
22. Compuera Girls High School
24. Precious Blood Girls Secondary - Riruta
25. New Eastleigh Primary
32. Peter Kibukosya Primary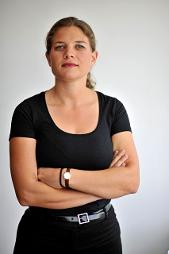 Corien Herweijer
Born and raised in The Netherlands in a time that 'the sky was the limit' and there was never shortage of anything, Corien Heweijer was from a very young age used to major privileges. Desiring to walk off the broad path, Corien expanded her horizon to Africa by the age of 18 as she travelled through South Africa for a year, before starting her education back in The Netherlands.
By the age of 24, armed with a Masters of Science in Business Administration from one of the top European Business Schools, and a healthy dose of adventure, Corien set out on a rather unusual career path. During a time when Kenya was suffering from the 2008 post-election violence - which found most foreigners fleeing back to their home countries - Corien accepted a job offer in Nairobi as a business consultant.
Trusting on her instincts and determination to make things work, Corien ventured into the African continent with a lot of passion and excitement for the economic opportunities at hand. Plunging into the deep and learning how to swim, that's how she would describe her experience. There was no need for looking back; she found a second home in Kenya.
Since 2008 she has been working in Kenya in various positions, including her work as Marketing & Operations Manager for Eagle Eye Laser Centre, where she contributed to major milestones for the company including:
Managed 3 operational expansions within the first year
Secured Kshs 30Million investment from foreign venture capital company
Increased monthly turnover by fivefold in a period of 2 years
Corien is currently pursuing a career as a Marketing & Sales Manager for a group of companies, active in different industries and countries in East Africa, including Kenya, South Sudan, Tanzania. In her second month in her new position, she achieved gross sales of over USD1 million! Her key ingredients for success in her career: Passion, commitment and integrity.
Being a fond believer of giving back to society, Corien volunteers in several programs in her local church, in international youth politics, and engages young scholars in mentoring.
Corien's ambitions are to be a change-maker in society – success comes from hard work, there are no shortcuts. Through her work, Corien hopes to contribute to sustainable economic development by growing businesses in the African continent.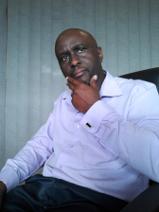 Martin Khamala
Mr. Martin Khamala, is a Multimedia Specialist with extensive experience in animation production.
While a Civil Engineering graduate from the University of Nairobi, he co-founded and spent much of his professional career as the Director of Animation at Mank and Tank limited - a Multimedia and Animation practice. Over the last 20 year's he helped the practice establish an animation studio, a college of digital and visual arts and an interactive media development lab.
Apart from running daily operations at Mank and Tank, he is responsible for implementing technology and the ideation of new products. His most recent interest revolves around the development of digital content platforms suited to virtual learning.
Martin presently lecturers at the Technical University of Kenya. He was also recently a nominated finalist at "The Next Big Thing" and "Pivot East", media events that bring persons with innovative ideas and together with investors.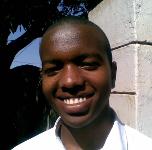 Brian Ngugi
Brian is a student at Lenana School, and has been admitted to join the African Leadership Academy (ALA) in September 2013. Brian will be sharing on what it takes to be admitted to top international institutions from the perspective of today's youth; the motivation, mindset, vision and skills needed. He is one of 13 students, out of 1,500 top students that applied for admission in Kenya, from over 4,000 students that applied from 46 African Countries seeking admission and scholarship support in year 2013.
From ALA, Brian plans to do his undergraduate degree at the Massachusetts Institute of Technology (MIT) or Stanford Universities, followed by a Masters in Business Administration (MBA) degree at Harvard Business School. Brian has spoken often at top schools on educational excellence, which include Rusinga School, Braeside High School, Kenya High School, Precious Blood Girls Secondary - Riruta, Starehe Girls High School - and participated in national television shows as well as being in the national press speaking on youth development. This include the Sunday 22nd July 24 article "Transforming Lives", Eve Woman section, pg 12 and available by clicking here
Brian will be speaking based on his personal experience in mentorship on what it takes to be admitted to top academic institutions - such as the African Leadership Academy. The themes will cover the ALA admission criteria, namely;
Academic achievement
Leadership Potential
Entrepreneurial Spirit
Community Service
Passion for Africa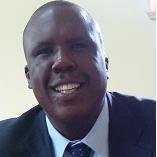 Joe Okelo
Joe Okelo is the Country Director at Global Travel and Tourism Partnership Kenya (GTTP). He is the Executive Director of Makini College, and Director of Makini Group of Schools.
GTTP Kenya is part of The Global Travel and Tourism Partneship (GTTP). GTTP is a multi-country educational program to introduce students to career opportunities in Travel & Tourism. To date, more than a million and a half students in twelve countries have participated in GTTP. School systems provide teachers and classrooms; local and international companies provide financial and in-kind support.
Makini College offers professional courses in Marketing, Public Relations, Communications and Accountancy. Makini School is a private school in Nairobi that comprises a kindergarten, primary and high school.
Joseph received his undergraduate degree in Sociology from the University of Western Ontario, Canada and an M.B.A. from University of Nottingham, U.K. He works closely with youth groups from disadvantaged backgrounds and is the patron of Kibera Youth Initiative for Community Development that is involved in numerous projects in the slums including an organic farm, business incubation and construction of sanitation blocks. He has recently launched the YouWin Awards. See http://www.youwinawards.com
Photos of Previous
Braeside High School Careers Seminar, December 2012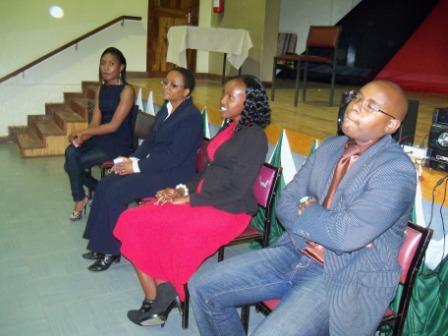 Professional Panelists at the Careers Seminar, Braeside High, Dec 2012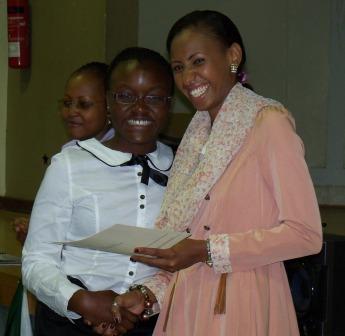 Miss World Kenya 2012 Shamim Ali presents Certificate to top Kenya High School Student, Bertha Onduso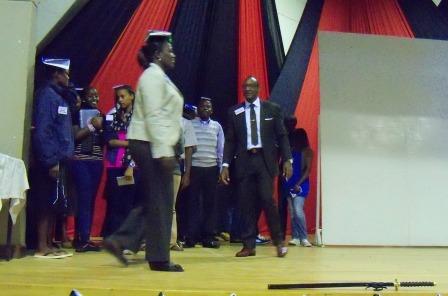 Derek Bbanga demonstrates the value of Public Image and Posture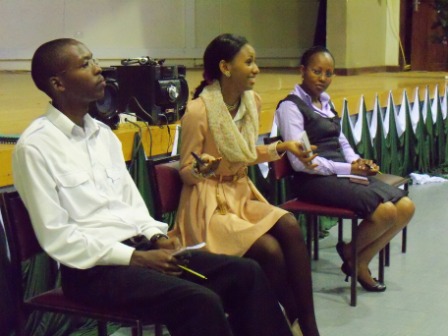 Professional Panelists engaging with students:
Aviation, Modeling (Miss Kenya) and Marketing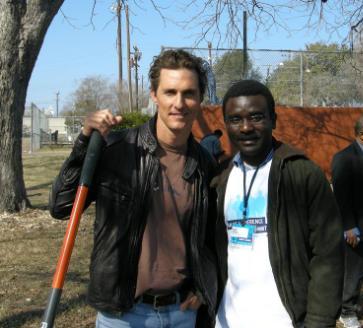 Mentor & Speaker Teddy Warria with Actor Matthew McConaughey, USA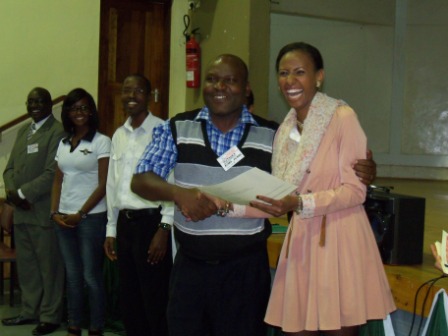 Miss World Kenya 2012 Shamim Ali hands out Certificate of Participation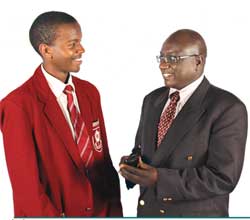 The results of student mentoring. Brian Ngugi of Lenana School has been invited to the Africa Leadership Academy (ALA) finalist interviews 12 – 13th August 2013 in Nairobi. Brian has been chosen out of 3,000 students from 45 countries in Africa, of whom 900 are from Kenya alone. It is our joy to see Brian rise to these levels, succeed at the interviews, and eventually attend college at Harvard or MIT.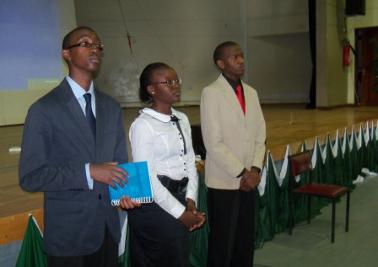 Top students from Alliance Boys (George), Kenya High (Bertha) and Lenana School (Brian)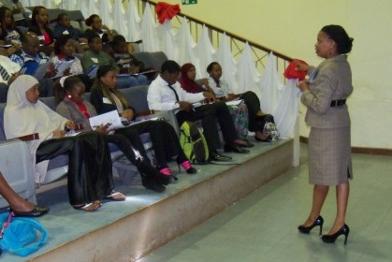 Professor Koi Tirima with participants at the seminar
In memory of great inspiration artists.... who have largely influenced us, because AKAD did not exist back then....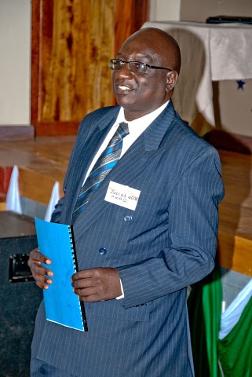 Dr. J. Weche, CEO Akad Education Group - Africa