20th Akad Careers Seminar
was held on 24 - 26th August 2016

Leadership & Youth-preneurship; Success & Solutions to Radicalisation in Schools at
The Management University of Africa
Leadership - Management University of Africa (MUA)




Teambuilding - Angaza Coaching




Dispute Resolution & Peer to Peer training - AKAD Peer mentors




Confidence Building - Public Image

Self Defense - Vision Plaza Karate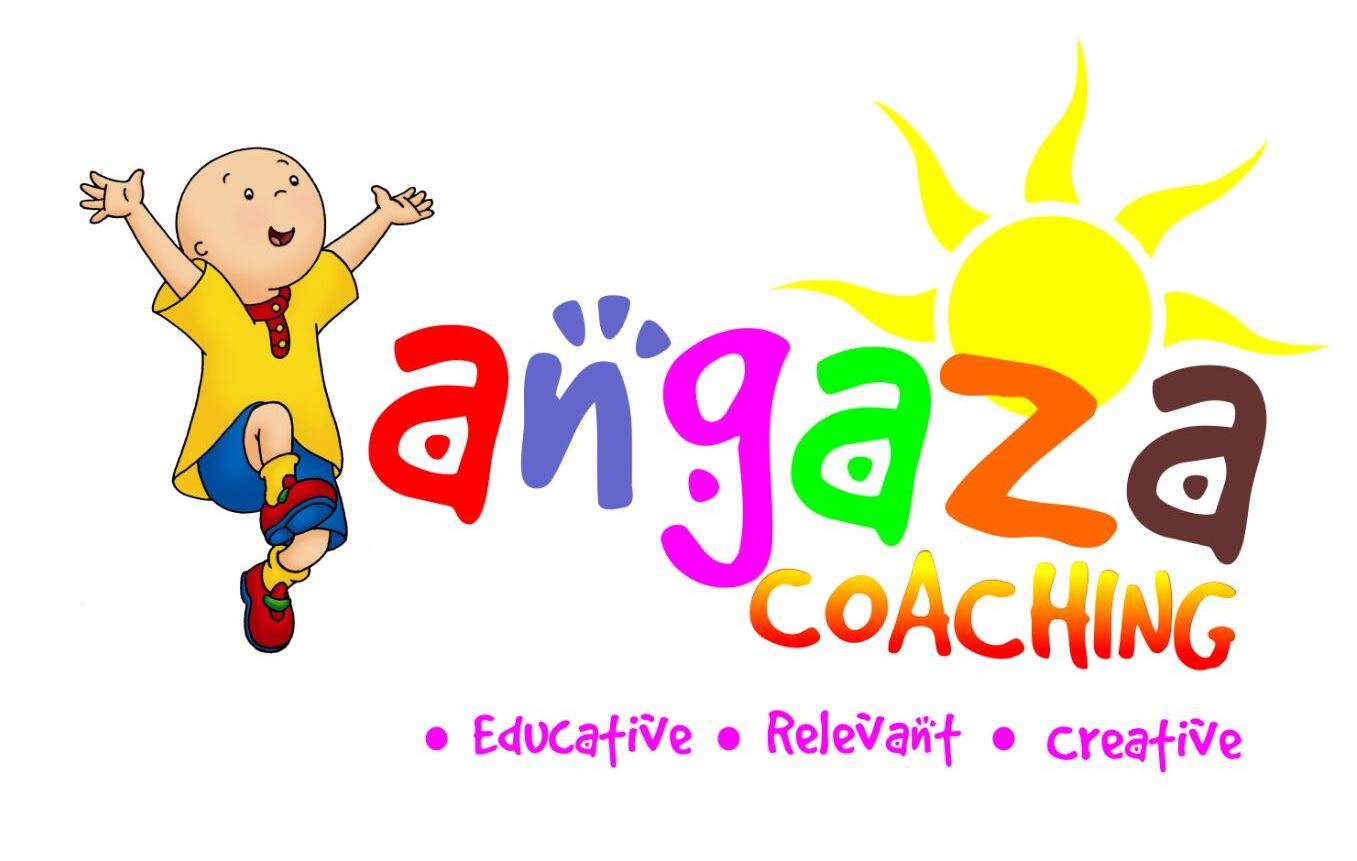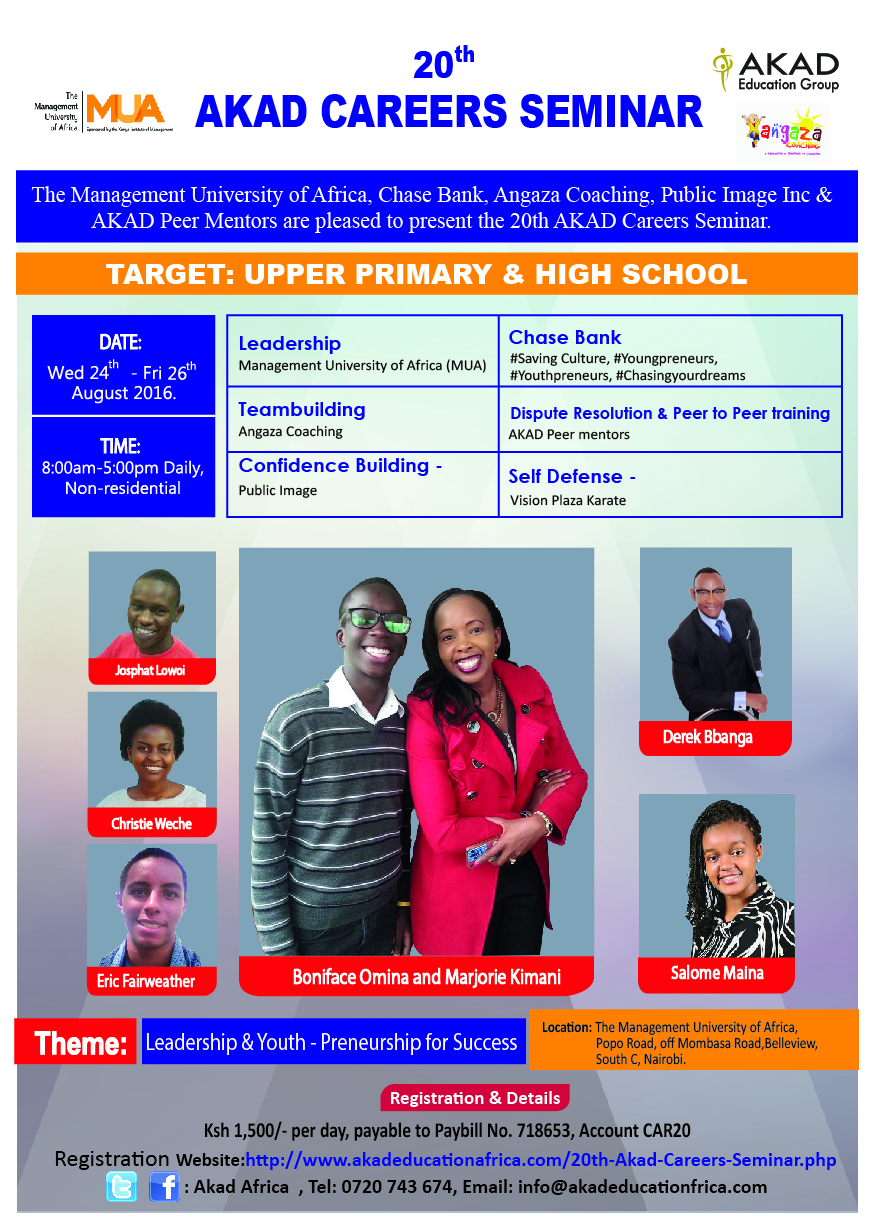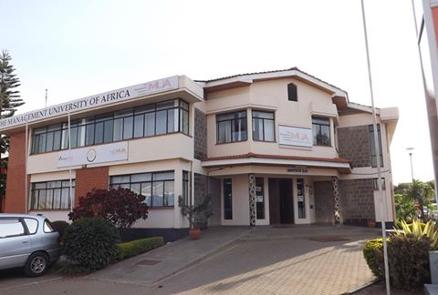 Monitoring & Evaluation
Student Testimonial
Dear Sir,
My name is Mark Saruni Koinet. I am 16 years old. I study at Lenana School and I am currently in form Two. I am interested in entrepreneurship, journalism and leadership.In the near future, I aspire to be working for BBC or CNN and later on, start my own newsroom in Kenya. To achieve this, I joined the journalism club that was revived by an AKAD associate, Boniface Omina. Below i have attached an essay on the just concluded Seminar and my applications of what I learnt.
From what I learnt, I commit to do a few things to bring me closer to my goals. These include; making a well-written, strategic plan of my life for the next five years,walking with people with the same dreams as me and changing my mindset.
The seminar was very beneficial to me and I am looking forward to more of these.
Yours truly,
Mark Saruni.
Post Seminar Student Essays
Student Expectations and Results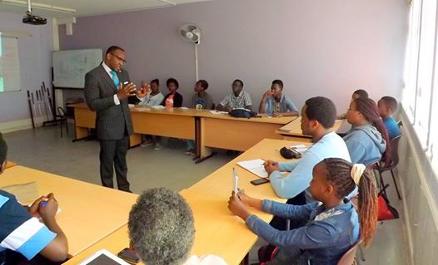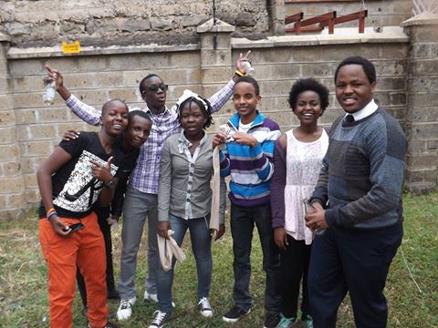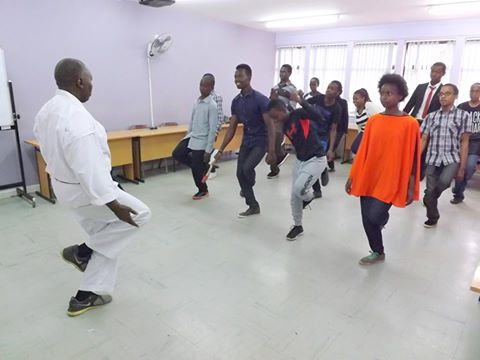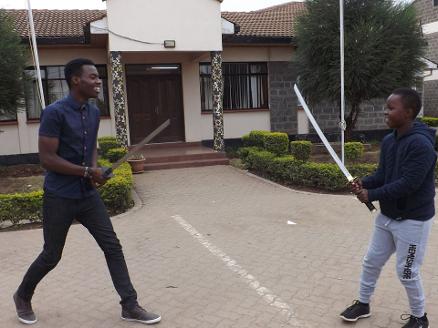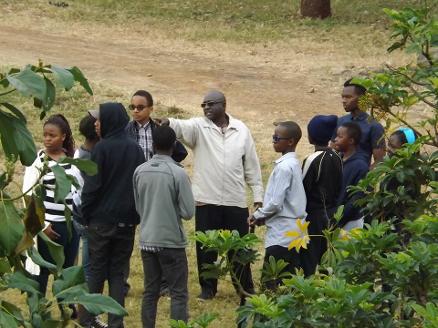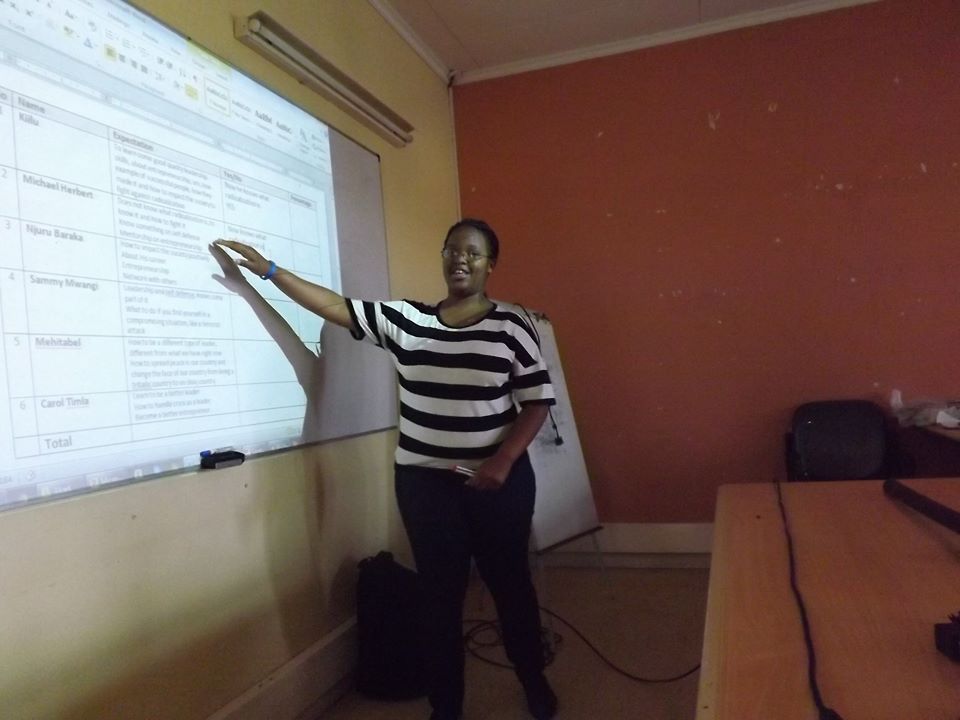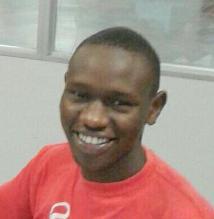 Josphat Lowoi, African Leadership Academy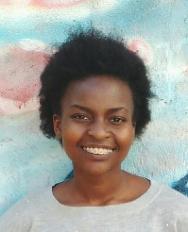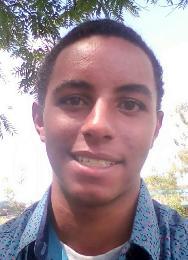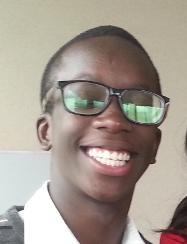 Boniface Omina
Lenana School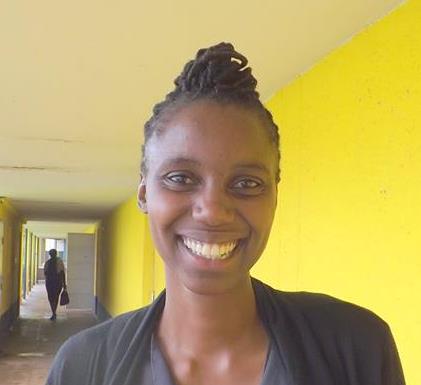 Mercy Kamau - Angaza Coaching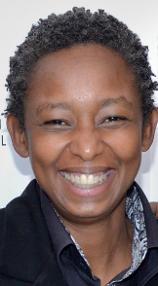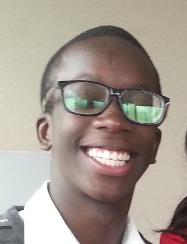 Boniface Omina
My name is Boniface; a form two student at Lenana School, former student and senior school captain at CITAM Academy Woodley. Here I managed to attain 405 marks in my K.C.P.E examinations, receiving recognition as the pace setter of the year and best sports man. Due to my excellence in Kiswahili at the time, I got the chance of attending a function held by Wallah Bin Wallah at WASTA, receiving an award for my presentation. Further along the line I was invited to attend a leadership conference for The Barack Obama Leadership Program, where I had the privilege of meeting and engaging with Prof. P.L.O Lumumba and Hon. Justin Muturi, the Speaker of the National Assembly.
In the short time that I have been in Lenana School, I pioneered the reviving of our school's journalism club, while still in form one, and we are currently in the process of setting up a school newspaper which will also be distributed to our neighbouring schools. Moreover, I am also one of the three founding members of The African Footprint Foundation, aimed at helping and mentoring young children in orphanages and under-developed areas. We recently visited Newlife Home Trust, a children's home in Kilimani and we offer our volunteer services there during the holidays. I still help in mentoring the upper primary students in CITAM Academy Woodley on the various aspects of their school lives and currently in the process of establishing a club in the school for mentoring the students in preparation for high school life.
Aside from all this, I am also a young man with big dreams; dreams of becoming the best software engineer in Kenya and establishing my own brand manufacturing company. This I hope to achieve in the Massachusetts Institute of Technology, my dream university. All this I work towards, knowing that God always has an angel guiding me in my path.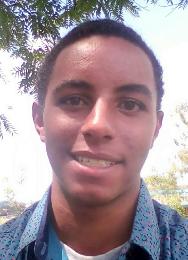 Eric Fairweather
Eric Fairweather is a form3 student in Lenana school in January. Eric is a wings to fly scholar to which he owes his secondary school education and has built on that privilege by also giving back to society in his own way. He is an AKAD mentee who brings visionary cum revolutionary leadership and small project management to the table. He is an embodiment to the saying "stay hungry and foolish" by Steve Jobs, and helps others acquire the same principal in life meaning that one is eager to make positive progress in life and is always willing to learn more. He is very comfortable with public presentations and always tries new styles employed in talking to audiences. He is very flexible in sharing expertise with others and helping people achieve positive goals. He takes active part in a myriad of activities which have moulded his current image, character and path of life, but most importantly :
He is the founder of the Diverting the winds campaign which is now taking root in Ngong and Ng'ando areas which integrates slum children life coaching ,environmental works eg planting and caring for trees as well as selling his artwork to buy shoes for the needy.
Eric recently was sponsored to attend a week-long conference on leadership at Kigali Rwanda which he attended in August 2015. He is a member of the school's student leadership currently elected as the Council Secretary Environment ,health and sanitation prefect. He previously held the Council Secretary Form 2 seat from which he has now handed over.
Recently he addressed an audience of 4000 wings to fly scholars at their annual congress on the topic of community building based on what he learnt on his leadership trip to Rwanda.
He takes active part in mentorship both in and out of school where he mentors at his previous school and other Wings to fly scholars at DSB forums. He is the deputy chairman of science club, coordinator of Greenlight and United societies clubs as well. He is a peer counselor at his school where he offers voluntary peer education to school students, as well as being a Sunday school teacher while at school where he teaches candidates and pre-candidates PCEA Mugumoini.
Eric is passionate about mentoring and making the difference in people's lives, this is what has driven him to join and participate in the various activities he engages in. Eric is an environmental activist in his school and beyond where he recently spearheaded the planting of 500 trees in the first phase of which 4000 more are ready to be planted in 2016 and necessary measures being put in place to ensure care of these tree seedlings . He has also set up a new dustbin system in his school which is managed by student volunteers.
This is what Eric Fairweather stands for and works at constantly. He culminates all these works on the core values of diligence, integrity, constant self-improvement and value based leadership. Eric seeks to engage in potential enhancing activities as well as improve his solution giving capacity in his quest to enrich others and become a global citizen.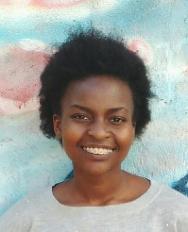 Christie Weche
Christie Weche is a high school student at Loreto Convent Valley Road, where she is passionate about First Aid. She is the Assistant School Nurse in St John's Ambulance club.
She was previously at Bellevue School, where she scored 394 marks in KCSE; four A's and one B grade. She is interested in professions such as Psychology and Fashion design, and is mentored by Professor Mugendi M'Rithaa, Professor and Senior Lecturer in Industrial Design at the Cape Peninsula University of Technology (CPUT) in South Africa and President-Elect for the International Council of Societies of Industrial Design (Icsid).
Christie has always been one to think creatively and look for solutions to improve her community. When she joined Bellevue School in Std. 4, she introduced creative arts: Music leading to the school's participation at the Kenya National Musical Festival at regional and national level. This led to many other activities which gave way to discovery of undiscovered talent among students, for which she has featured on KBC TV.
Through the AKAD Education Group platform, she has shared this story to inspire hundreds of students at schools. Schools include Alliance Girls High School, Limuru Girls and The Kenya High School (https://youtu.be/IQXIiyJ53l0 ) where she has shared the stage with Professor Ambassador Michael Koech, Professor Elizabeth Maleche-Obimbo, and Dr. Wanyanga among others. Seminar events have included Kenya Power ("Mentoring Future Engineers" - https://youtu.be/acyCYUEtsvc) and Bidco Africa ("Mentoring Future Leaders" - https://youtu.be/QInxJoj_wrU) sharing the stage with Dr. Vimal Shah, CEO Bidco Africa. She is consistently motivatied by successful AKAD mentees that are regularly admitted to top, world class academic institutions such as Harvard, Stanford, UPenn universities to aim for success as there is no limit.
Christie has been a Brand Ambassador and coordinator with the Inua Dada campaign of TV Anchor-Journalist, Janet Mbugua. Here she has mobilized classmates and friends who have spoken on national television about the problems facing the girl child. She managed the auditioning, recording, transportation and production which led to the screening of the Public Service Announcements (PSA's) on Citizen TV. These are available on YouTube at
Christie has a passion for writing and has received several awards by her former school in the writing competitions organized by the English Department. This includes competition essays by the Girrafe Centre. Although she did not win, the experience and practice helped sharpen her skills in essay writing, time management and critical thinking.

Christie has been an Associate and Peer Mentor Trainer with the Akad Education group since 2010. Here she has learnt valuable leadership skills from peers that help her in her day to day life and in finding solutions for a better the world. Akad is an organization that aims to see the youth succeed through mentorship needed for academic and career success. Her Peer Mentors in Akad are students admitted on scholarship to the African Leadership Academy, African Leadership University, Harvard, Standford, UPenn Universities (USA), Universities of Bath, Oxford (UK), among many others. This has enabled her to also visit top, world class universities, Harvard University in Boston and Johns Hopkins University in Baltimore, USA, further molding her aspirations for success.