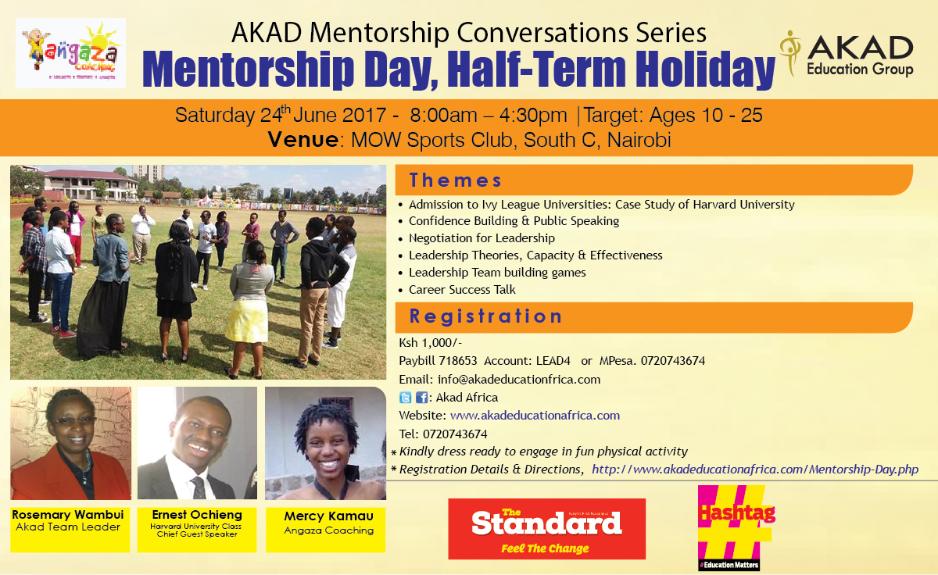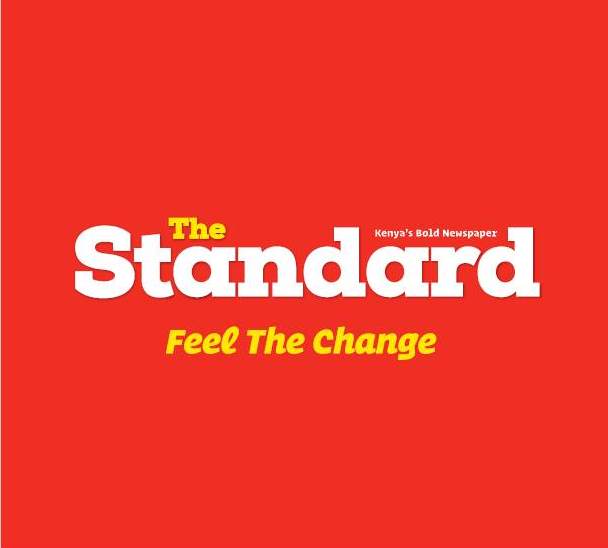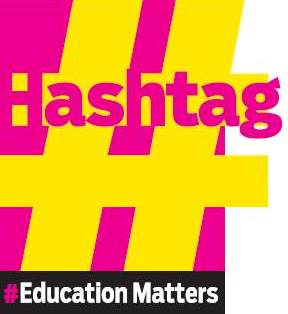 Chief Guest: Ernest Ochieng (Harvard Class 2020)
Location: MOW Sports Club, Nairobi, Kenya

Target: Ages 10 - 25 years

This event is over: it was held on Sat 24th June 2017
Why attend this event?
What does it take to be an excellent Youth Leader? Prefect? Club or Co-curricular leader? Entrepreneneur & solution provider? How will this help leverage for academic & career success?
We explore these issues in a fun and socratic fashion, with our own mentee, Ernest Ochieng, a Mechanical Engineering Student at Harvard University, and a member of the Harvard Glee Club n
ominated and chosen as a finalist for the Freshman Dean's Award.
Our leadership development includes Lenana School student leaders demonstrating the value of Leadership Mentorship with positive peer pressure in delivering value based leadership for success
Kindly note that:
Resources and timetable are particularly selected for those keen on leadership success; School Captains, Prefects, Deputies and others in leadership positions or aspiring for the same
Teambuilding activities require youth to dress ready to engage in physical activity. Therefore kindly avoid HIGH HEELS, mini-skirts, etc.
Leadership Case Study in PDF format will be emailed or sent by What'sApp to those that register in advance for ease of learning in a Socratic Fashion.
Post event essays are expected to be emailed to us within 48 hours of the event to info@akadeducationafrica.com
Map Location to MOW Sports Club, South C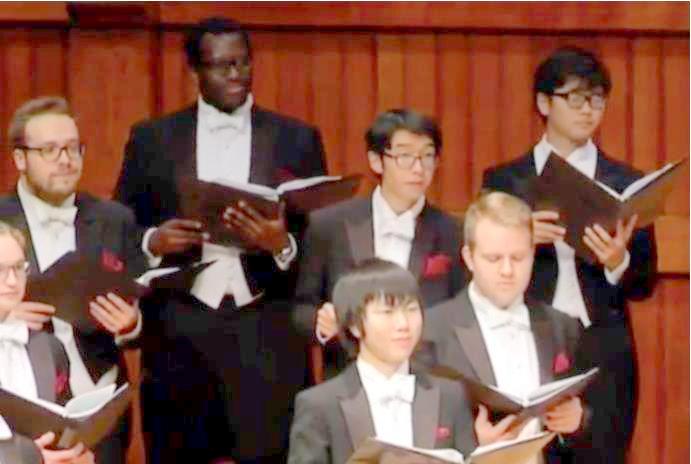 Chief Guest Ernest performing with other members of the Harvard Glee Club at Sanders Theatre in Harvard University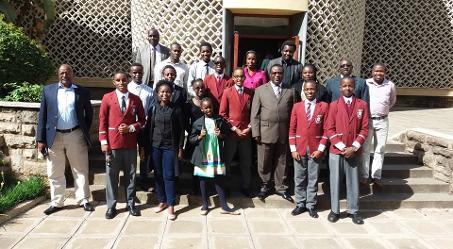 Lenana School leaders with Senate Speaker, Hon. Ekwee Ethuro at the Senate and National Assembly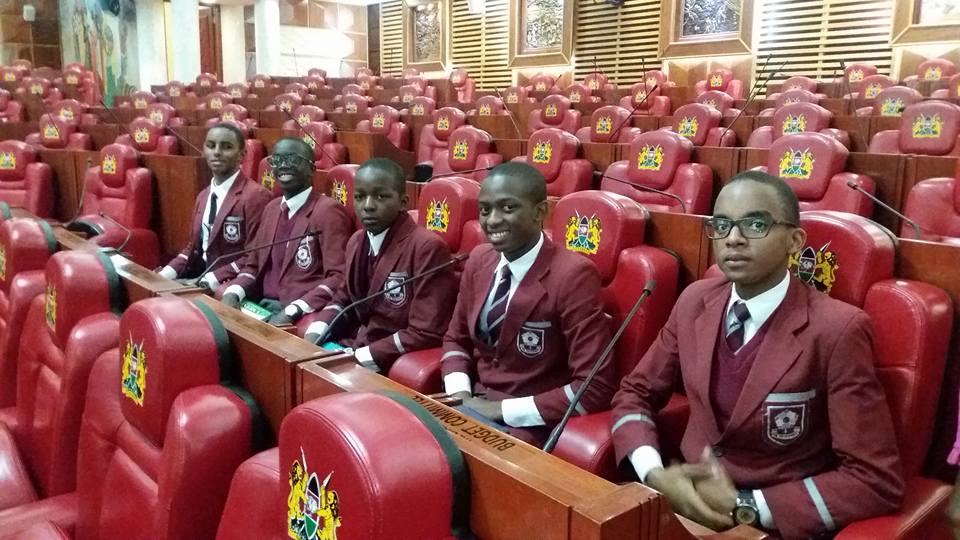 Lenana School leaders in the National Assembly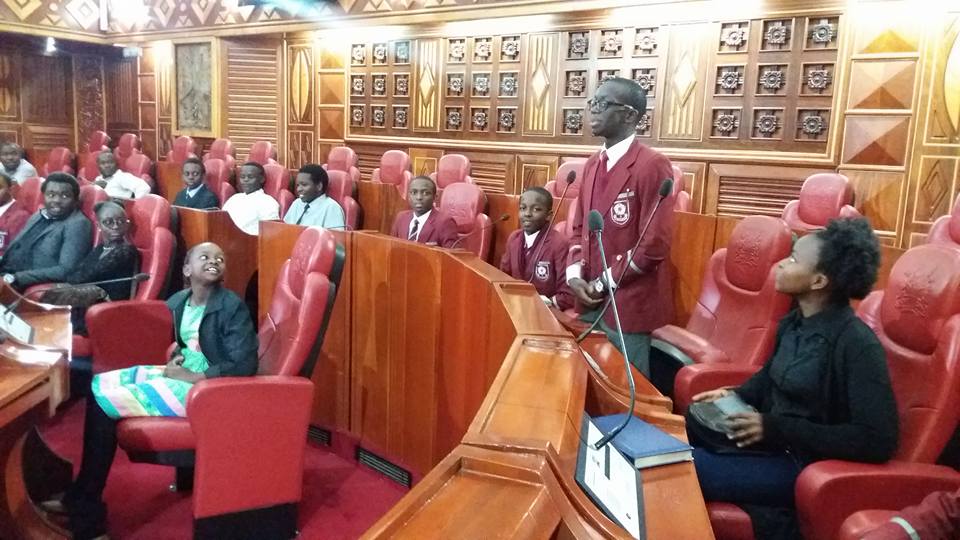 Lenana School leader, Bonny Omina moving a motion!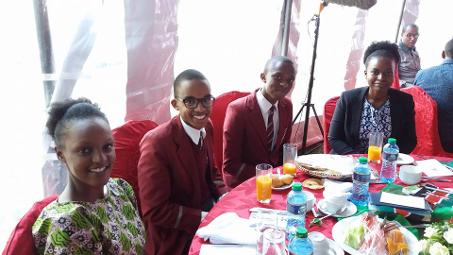 Youth Leaders at National Prayer Breakfast, Safari Park Hotel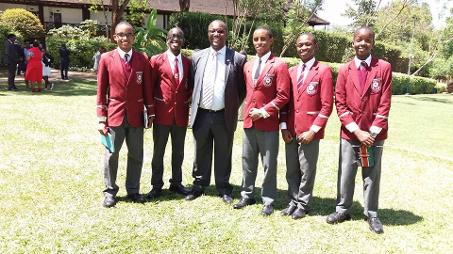 Lenana School leaders with former Head of School in 1989, Patrick Opiyo at the Kenya National Prayer Breakfast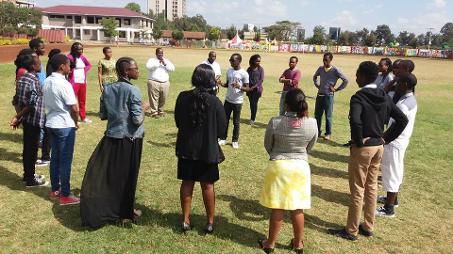 Team Building Leadership Activities at MOW Sports Club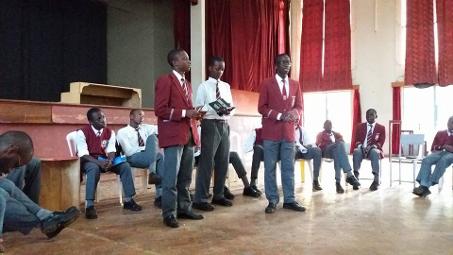 Mentorship session in Lenana School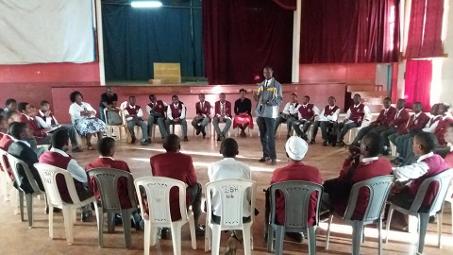 Paul Omonge leading in a mentorship session at Lenana School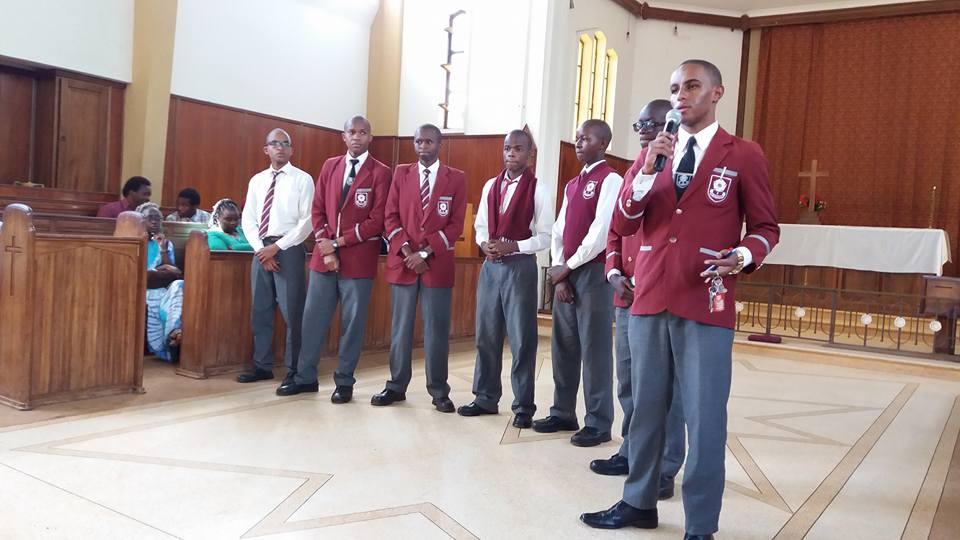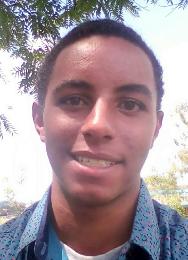 Eric Fairweather, Lenana School Captain 2017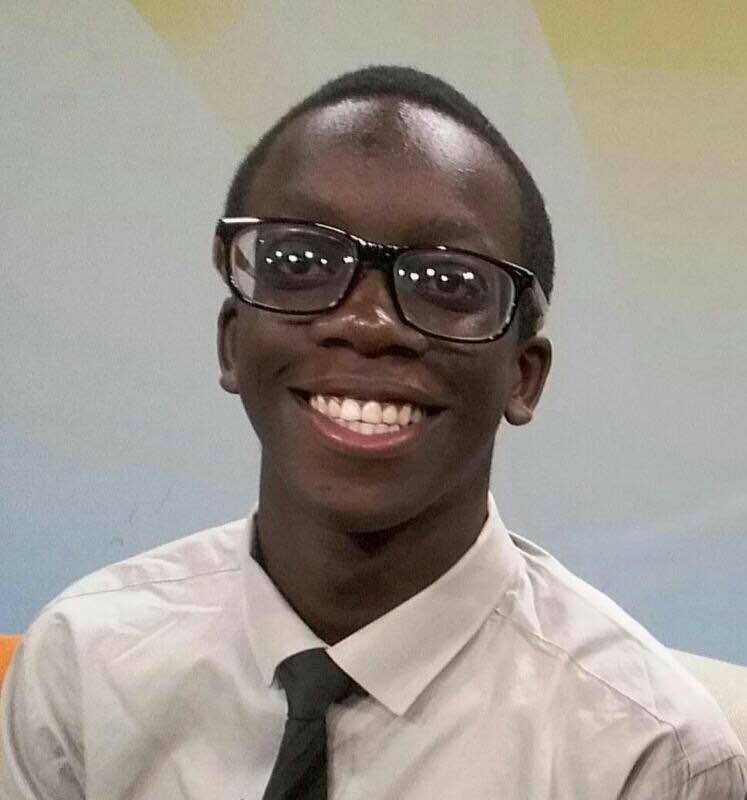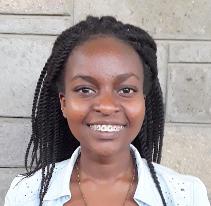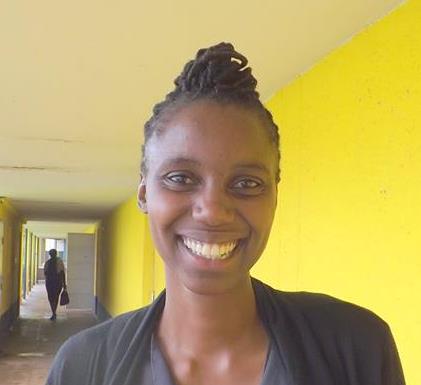 For an insight into our added value addition, kindly refer to the select documents to the right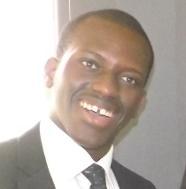 Ernest Ochieng Omondi (Harvard Class 2020)
Ernest Ochieng' Omondi, is a 20-year-old young man from Nairobi, who has spent the past year studying Mechanical Engineering at Harvard University.
He is a member of the world renown Harvard Glee Club, the oldest college chorus in America, and has travelled with them to East Asia performing in concert halls in Japan, South Korea and Taiwan.
He was nominated and chosen as a finalist for the Freshman Dean's Award, which is awarded to the first-year student who most adheres to the spirit of the freshman deans, one who is devoted to Harvard and actively works to make the first-year experience enriching and rewarding for all classmates.
During his Gap Year mentorship with AKAD in Nairobi, he was a budding writer and blogger and won the Kenya Power Apprentice competition, #PoweringKenya Essay competition. He was then rewarded with KES 50,000 and opportunity to apprentice Dr. Ben Chumo, MD & CEO Kenya Power.
Ernest is an alumnus of the Alliance High School -the best performing high school in Kenya where he sat for the Kenya Certificate of Secondary Education Examinations in 2014 and was among the top students in the country, scoring straight 'A's in all his 8 subjects and the maximum possible 84 points.
After completing high school in November 2014, Ernest sought to improve the French he learned in high school while at the same time learning Spanish and German online. He also taught himself the web design languages of XHTML, PHP, MySQL and JavaScript.
His passion for helping his community is evident in his volunteering at PACE (Promoting African Community Education) International, an organization that helps supply volunteer teachers to public primary schools with a shortage of teachers. From May to August, 2015, he taught English and Math, in Class 8 and 4 respectively, at Langata Road Primary School where he volunteered a minimum of 15 hours a week mentoring and guiding the students to achieve both academic success and maximize their potential in all aspects of their lives.
Ernest was recognized by PACE for his efforts and was awarded for portraying leadership and excellence. He also volunteered in running of the newly launched Journalism club in his former primary school, St. Georges Primary School, from May to July, 2015, every Monday afternoon, leading in the first ever publication of the school magazine, 'The Georgian'.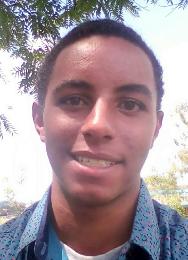 Eric Fairweahter
Eric Fairweather is a form 4 student at Lenana school previously of Greenyard junior school where he scored 423 marks in KCPE. Eric is an AKAD peer mentor who brings visionary /revolutionary leadership and small project management to the table. He is an epitome of the saying "stay hungry and foolish" by Steve Jobs, and helps others acquire the same principal in life. He is very comfortable with public presentations and is very flexible in sharing expertise with others and helping people achieve positive goals.
Eric takes active part in a myriad of activities, but most importantly: He is a board member of a new secondary school banking company set to take root in secondary schools nationwide. He is also a co-author of a mathematics revision manual. He is a member of the school's student leadership currently elected as the School Captain previously holding the environment and sanitation office, council secretary form 2 post and deputy class prefect in form 1.
(https://en.m.wikipedia.org/wiki/Lenana_School
). He is the founder of the Diverting the Winds Campaign which has taken root in Ngando area as well as its branch being adopted as a school ministry, this has instigated his
mentees to start the African Footprint initiative and Hold a Hand campaign.
Eric is the deputy chairman of Science club, coordinator of Greenlight club as well and treasurer of Sunday school ministry. He is a peer counselor at his school, as well as being a Sunday school teacher where he taught youth at PCEA Mugumoini. He plays rugby in his school's first team and also for Ngong RFC. He is a member of the Red Cross society and is a trained first aider. He mentors at his previous school, Wings to fly scholars at CSB forums as well as current and former school mates.
Eric was aired on KBC TV channel for an hour on the show Goodmorning Kenya on Mentorship and youth leadership. Eric was sponsored to attend a week-long conference on leadership at Kigali Rwanda which he attended in August 2015, EAGx conference on Effective Altruism to Alleviate Poverty, Peace Stakeholders Conference at Laico regency as well as Mentoring Future Leaders and Mentoring Future Leaders at Bidco and Kenya power respectively.
Eric attended the 2017 national prayer breakfast on invitation from the speaker of Senate Hon. Ekwee Ethuro. Eric spoke to an audience of 4000 Wings to fly scholars on community building based on his experience in Kigali Rwanda at their congress in December 2015. He is an environmentalist in his school and beyond where he recently spearheaded the planting of 4,000 trees (school). He has also set up a new dustbin system in his school which is managed by student volunteers. He culminates all these works on the core values of diligence, integrity, constant self-improvement and value based leadership.
Eric seeks to engage in potential enhancing activities as well as improve his solution providing capacity in his quest to enrich others and become a global citizen and build the people around him.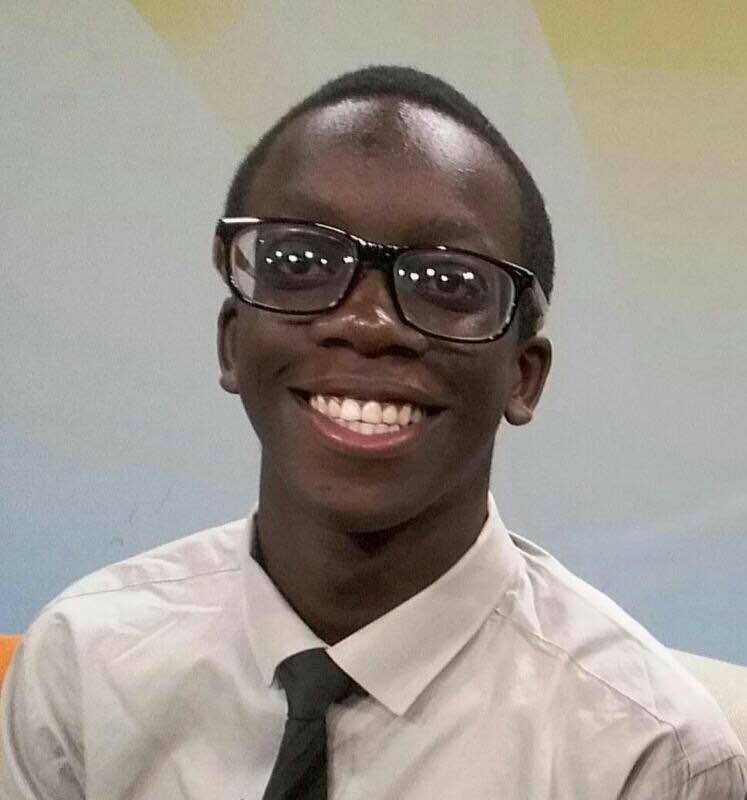 Boniface Omina
Boniface Omina is the co-founder of
The African Footprint Initiative
; an initiative aimed at mobilizing the youth to make a positive impact in the society. They carry out activities such as volunteering in children's homes and organizing youth-impactful events.
His passion for literature and love for his country has him currently writing a book about the effects of tribalism in Kenya from the eyes of a nine-year-old child. The book is titled The Village Pawn and he plans on completing and publishing it in the next two years.
Boniface has a keen interest in social entrepreneurship. He observed that many students in the Kenyan education system do not have a firm understanding of their career choices. This led him, in partnership with software engineers at Africa's Talking, to create an online platform called STUDENT 54 where students can interact with career professionals. Through this they can learn more about their careers first-hand from these professionals and also build networks through the interactions.
His leadership path was revealed to him when he joined AKAD in 2016. AKAD has been able to mold him as a transformational leader; where he identifies needed change in the society, comes up with solutions and inspires his fellow peers towards his vision. He was able to notice the high social degradation amongst the youth due to drug abuse and through his initiative, organized
The Campaign Against Drugs Festival
. In this event he brought together a large youth presence and had drama performances, songs and dances to sensitize the youth on the harmful effects of drugs.
Through AKAD, Boniface has been able to mentor his fellow peers in AKAD events such as the 20th AKAD Careers Seminar and made meaningful networks with people such as Dr.Vimal Shah, software engineers at Africa's Talking and Hon. Martha Karua at the NARC Kenya headquarters.. The value that AKAD has added to his life is immense and he has been able to share this on KBC TV prior to the 3rd AKAD Engineering Seminar in November 2016. His networks with AKAD also provided Boniface with an opportunity to represent AKAD in Precious Blood High School Riruta to share on his journey with AKAD and the value of youth mentorship.
Boniface looks to pursue a career in International Relations at The African Leadership University and also venture into Social Entrepreneurship. He aims to achieve the latter by starting off with his online platform STUDENT54 and building his entrepreneurial skills through online courses on YALI Network.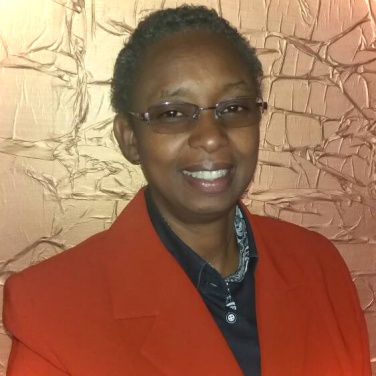 Rosemary Wambui
Rosemary Wambui working in partnership to build holistic programs that promote and build sustainability, creativity and balance. She is a Trainer, Consultant, Mentor, Lecturer, Counselling Psychologist, and specialises in Conflict Transformation, Diplomacy, Mentorship, Life skills, Sports Development and Resource Development
She holds a Bachelor and Master of Arts in International Relations with a focus on issues of Conflict and its Transformation, and a Certificate in Chemical Dependency Counselling Psychology, all from USIU (Africa).
Rosemary works with religious and youth development institutions and organisations; AKAD Education Group, Lifeskills Promoters, Kileleshwa Covenant Community Church and Nairobi Chapel. She mentors youth in mentorship, life skills, public speaking and presentation. She also consults and trains with small groups in interpersonal & faith-based conflict transformation, and is a Team Leader, consultant and mentor with AKAD.
Rosemary is helping mentor 111 young ladies through their high school, sponsored by Precious Sisters Charity Trust in four of Kenya's top national schools. In the sports arena, she has worked with Vision 21 Sports Consulting and Aspire Football Dreams (the largest humanitarian youth football scouting program in the world), in the identification and development of young athletes in football and basketball across East Africa. She is also a lecturer at Daystar University, and occasionally Riara University, in the Peace Studies and International Relations degree programs.
Rosemary is a Lecturer, Drug Dependency Counsellor and a Copy Editor. Her experience of over twenty five years has taken her through the corporate, non-governmental, and religious sectors. With her varied skills and experience, she works at developing and building holistic programmes that promote and build sustainability – psychosocial; creativity - including adaptability and reasoning; and balance – in education, sports, and the arts; more so in the lives of the youth.
Rosemary works with professionals to help add value and maintain professionalism in and at their work. Her areas of focus are leadership and training skills in the corporate and NGO setting. Working with DHL International (K) Ltd, Quintessentially Kenya, and Habitat for Humanity Kenya, she has built resource development and communications capacity; project development, management and co-ordination; event management, as well as mentored and trained independent small groups with communities across Kenya to help improve their living conditions and livelihoods. In addition, she has worked in the tours and safaris sector in Kenya.
Rosemary's consultancies have included providing resource development capacity for organisations like Kuona Trust, and rapporteuring and training in the areas of diplomacy, conflict and conflict transformation, where she has worked with various security-based organisations including the Regional Centre for Small Arms (RECSA), the Security Research and Information Centre (SRIC), and the Kenya Police Service
Contacts: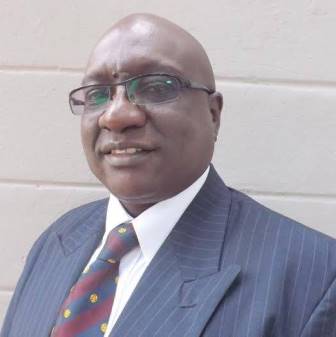 Rev. Dr. Julius Weche
Rev. Dr. Weche is Founder and CEO of Akad Education Group – Africa, a capacity building, education based, Social Enterprise organisation that provides mentorship and value based leadership training to youth. It provides academic and career success, targeting upper primary, high school and college youth and is regularly featured in the national media, details available by clcking here.
Dr Weche is passionate about mentoring youth for success, through providing lifeskills that enlarge mentee world view, develop confidence, leadership with real solutions for the emerging world. He leverages his networks with society's "movers and shakers" within Africa and abroad to engage with and mentor youth through AKAD for their success. He is regularly invited as a speaker to schools and events, which have included twice to Harvard Business School and the Massachusetts Institute of Technology (MIT) in Boston, USA as well as HEC Paris, France.
As Founder of AKAD Africa, the organisation is having a great impact in redefining the higher education sector within the African continent. It has successfully positioned gifted mentees from financially challenged backgrounds to favourably compete with the best international students in world class universities, positioning them to thrive and succeed locally and internationally in the emerging fast-paced global economy.
Mentoring themes in the past include "Mentoring Future Engineers" with Kenya Power and KENGEN, and "Mentoring Future Leaders" with Bidco Africa, Dr. Vimal Shah and Dr. Angela Gichaga, leadership themes with the Management University of Africa and Financial Services with the KCB Group. Other willing corporates include Davis & Shirtliff, Sigona Golf Club and media houses, such as Citizen TV, KTN, KBC, K24 and NTV. As a result, the youth are regularly admitted with scholarships to top, world class institutions such as Harvard, Stanford and UPenn in the United States of America; African Leadership University (Mauritius) and African Leadership Academy (South Africa).
Dr Weche has been a Business Development Consultant and MBA lecturer in Corporate Social Responsibility (CSR) at Inoorero University, Executive Director for the Jebii Kilimo Foundation, One Kenya Foundation, Head of Mentorship for Africa 2.0 – Kenya. He was previously Managing Director, Leruo Services (Pty) Ltd in Botswana, Southern Africa for 15 years; the largest supplier of veterinary products to Government of Botswana. He has also been Continuous Professional Development Manager, Kenya Institute of Management (KIM) and Assistant Complex Manager, Agricultural Development Corporation (ADC) in Galana, Kenya. He has enjoyed working and traveling worldwide; from USA, to China and Fiji - and several African countries; South Africa, Botswana, Zambia, Zimbabwe, Kenya, Uganda with partner events in Nigeria and Ethiopia.
Rev. Dr. Weche is currently a PhD in Leadership & Management candidate at the Management University of Africa – MUA. He holds a Master's degree in Business Administration (MBA) from DeMontfort University (UK), Veterinary Medicine degree from the University of Nairobi, with graduate studies in Dispute Resolution (UMass, Boston), Negotiation (PON - Harvard Law School), Governance (NIST), Financial Management (Strayer University, USA) Mediation certificate (MMS, Boston). He is ordained by the Anglican Church of Kenya - ACK, and is a published author of "conflict and deception in relationships and marriage," published on Amazon.com. Details of current "Gap Year 2017" mentorship activities are available by clicking here