December 2019 Seminar
Dates: Mon 9th - Wed 11th December 2019 (3 days)
Field event: Fri 13th December 2019 (4th day, free)

This follows the very successful Future Leaders Seminar at BIDCO on Sat 30th Nov 2019
Target: Youth: Upper Primary & High School
Location: MOW Sports Club, South C, Nairobi, Kenya
Cost: Ksh 2,000/- per day ( 3 days)
Resource Persons
These include, but are not limited to the following;
Alex Mbugua - QED Solutions
Jennifer Musyoki - Water (civil) Engineer
Sensei David Mulwa - 5th Dan Karate Instructor
Joan Nekoye - 2018 KCSE top student
Kiilu Nduhiu - Lenana School class of 2019
Emmanuel Okorwoit - Alliance High School, 2019

Crispine Matengo - Alliance High School, 2019
Newman Kimuhu - Alliance High School, 2019
Agiso Odhuno - formerly of USAID, GTZ, etc.
Tony Maleche - formerly of G4S, etc.
Christie Weche - Loreto Convent Valley Road, 2019
Rev Betty Ochieng - Insights Group Africa
Rev. Dr. Julius Weche - AKAD Team Leader
Kithunguini Primary School (Machakos) top students
Location of MOW Sports Club
Previous Holiday Mentorship Case Study was on Aviation Careers, as demonstrated by the Kenya Aeronautical College. Kindly see career training options by clicking on the
video link here
(20 minutes long)
Holiday Mentorship Activities in the Nov & Dec holidays include, but are not limited to the following
Individual mentorship

Future Leaders Day with BIDCO - 30th November 2019
Three Day Seminar - 9 - 11th December
Job Shadowing - 13th December, Davis & Shirtliff
Online Mentorship follow up
Workplace Job Shadowing (individual placement)

Internship opportunities (individual)

Entrepreneurial opportunities (one on one)

Case Study - Davis & Shirtliff - Engineering and Media Careers with Standard Media Group
The above are subject to one's interest, passion and leadership growth process.
Sample Student Testimonials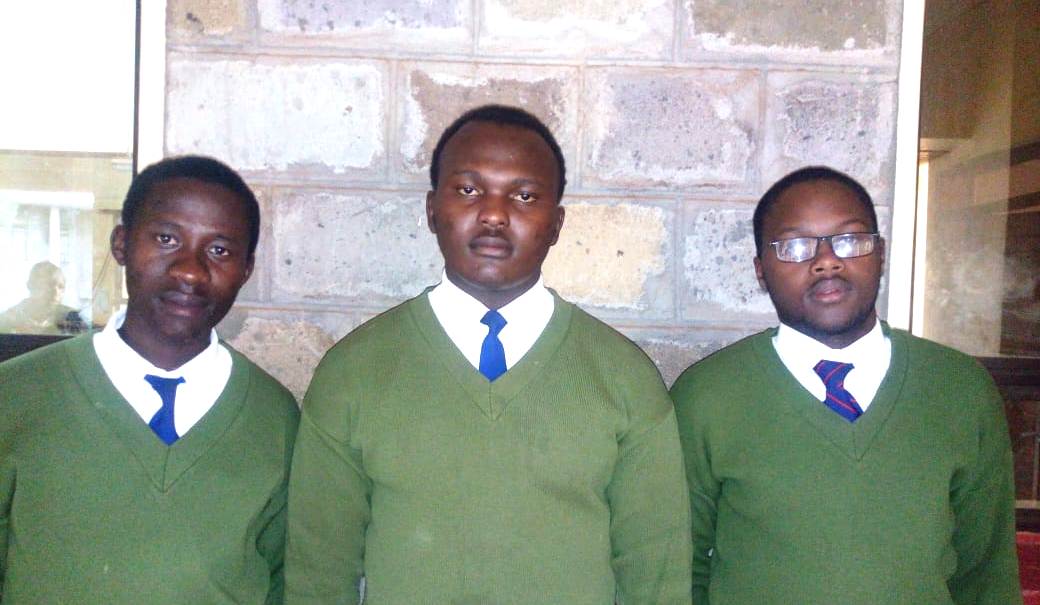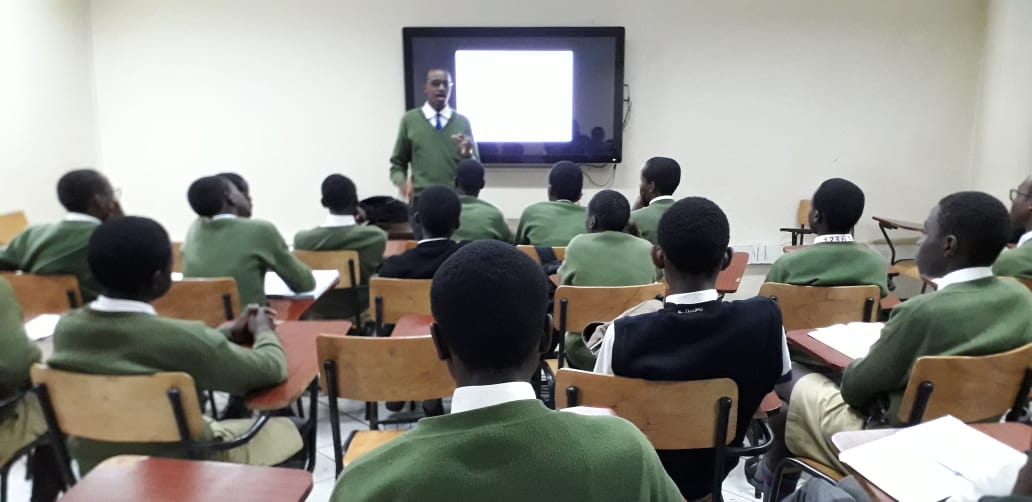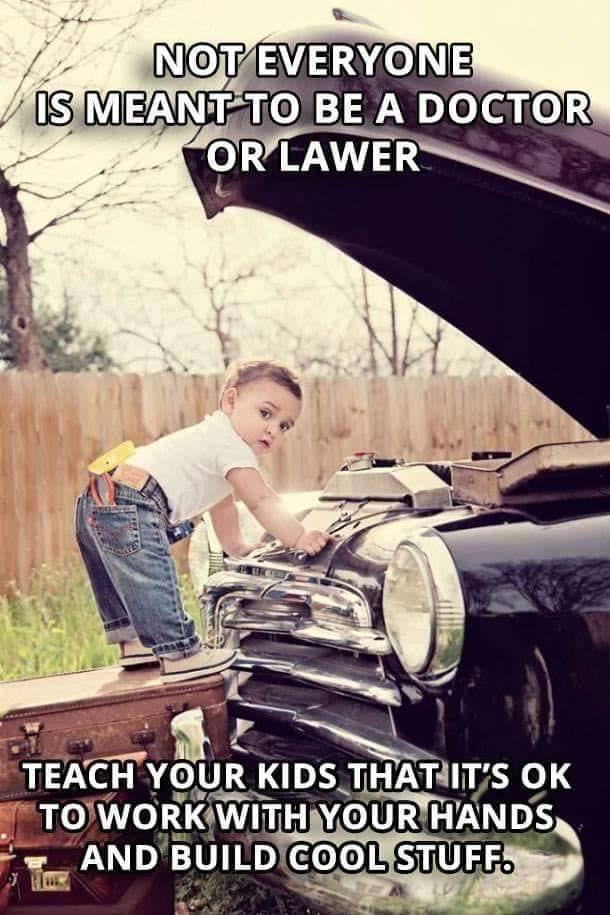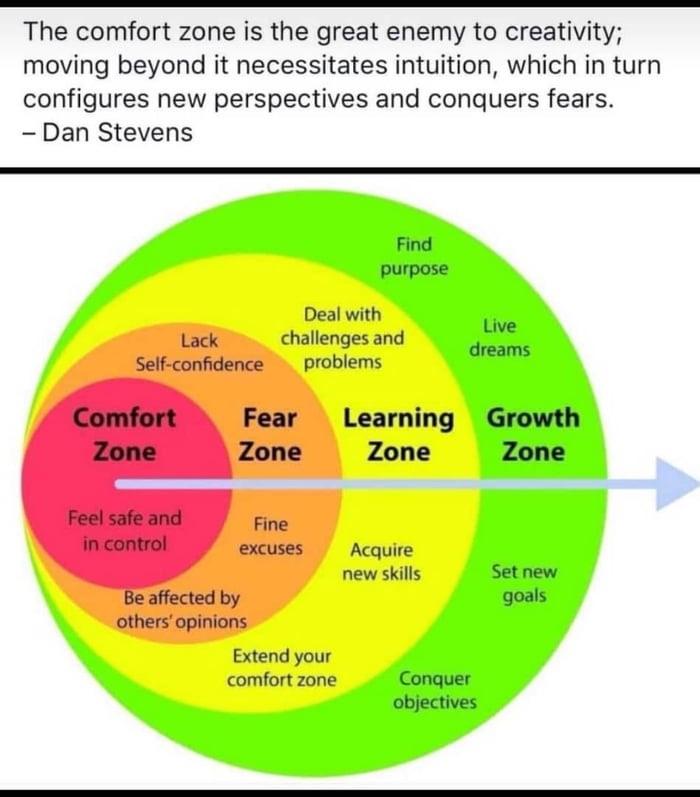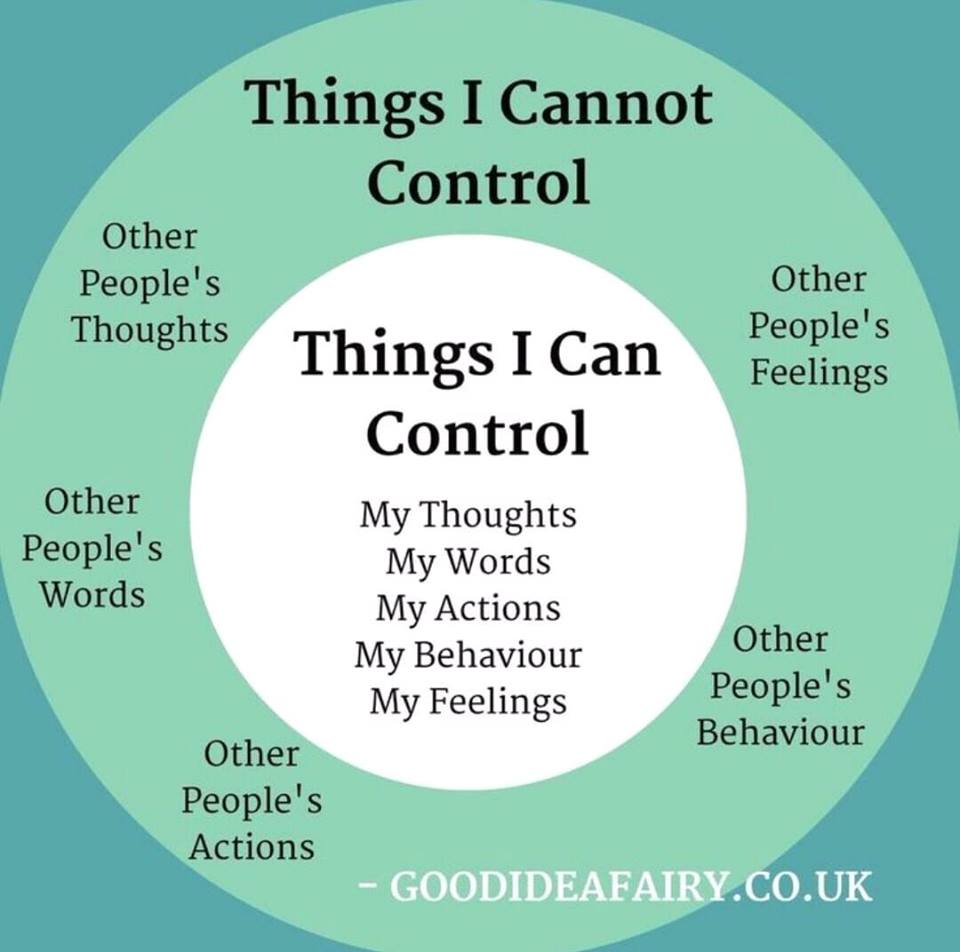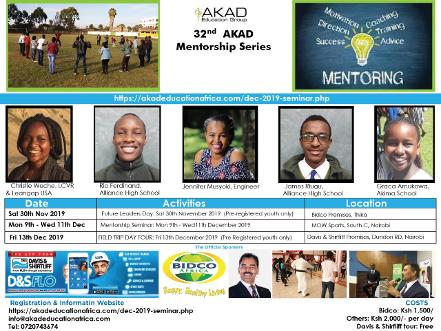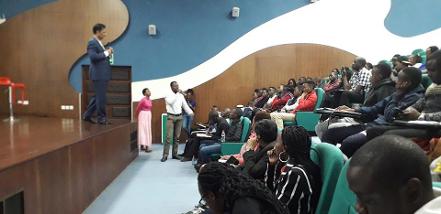 Dr. Vimal Shah, BIDCO Chairman engaging with Newman Kimuhu of Alliance High School at the 5th Future Leaders Day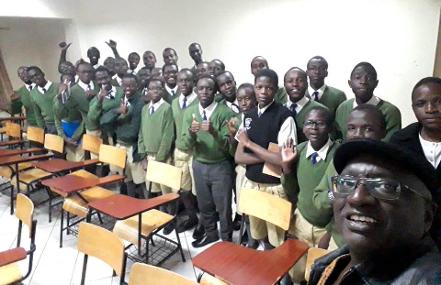 AKAD Alliance High School club members; last mentorship day of year 2019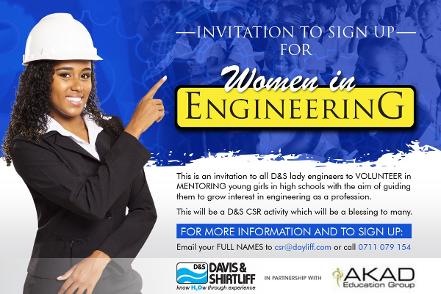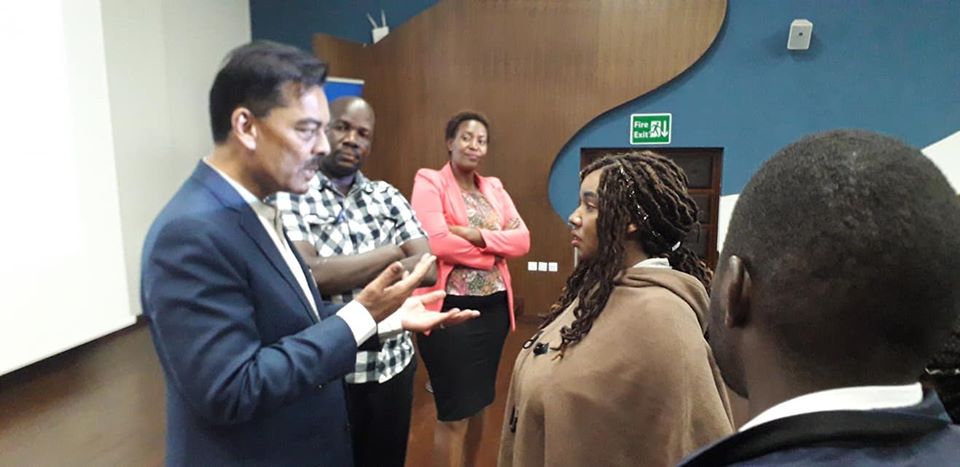 Dr. Vimal Shah with AKAD Mentor, Agnes Kigotho at the 5th Future Leaders event at BIDCO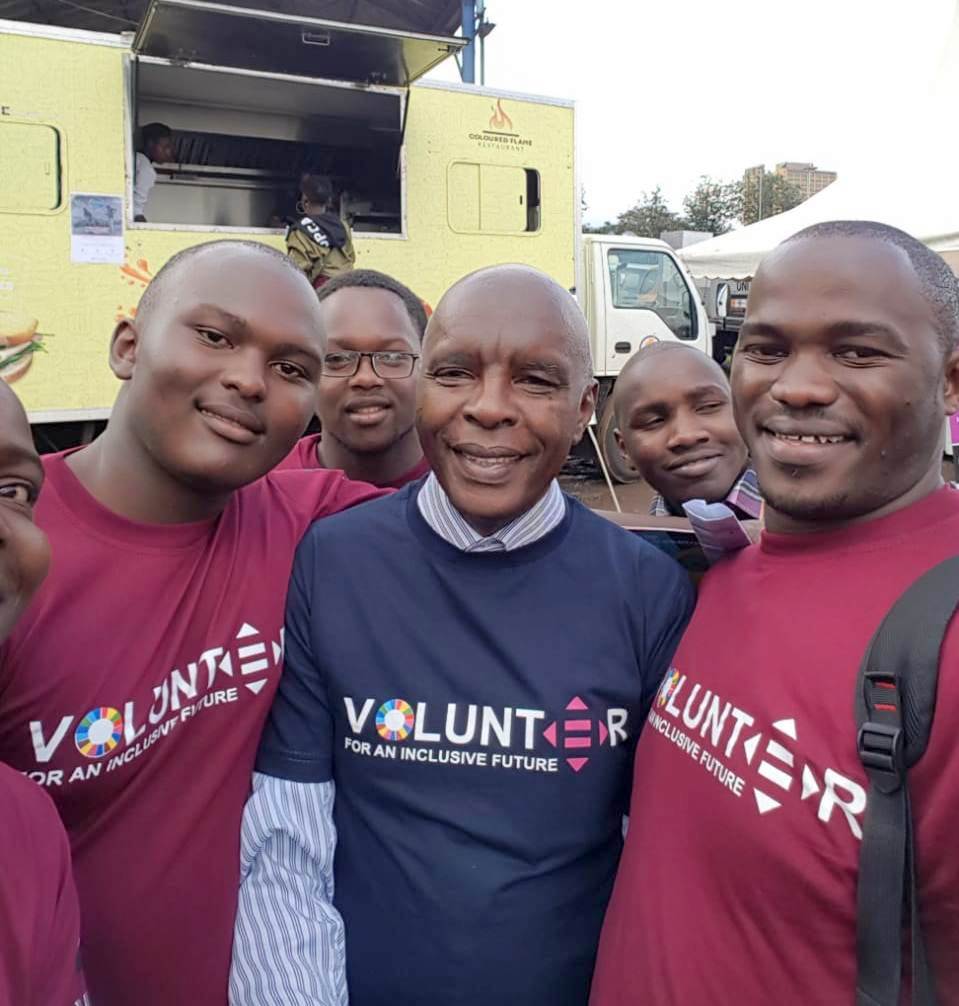 AKAD Alliance Club leaders, Crispin Mantego and Newman Kimubu with Makeni Governor, Proffessor Kibutha Kibwana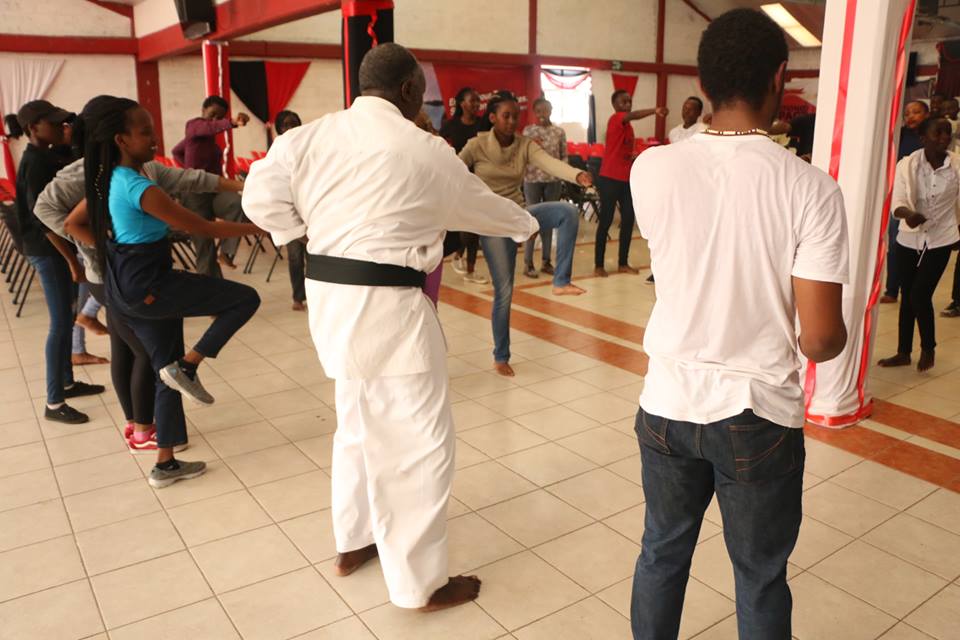 Sensei David Mulwa
- Confidence Building with self defense Lifeskills.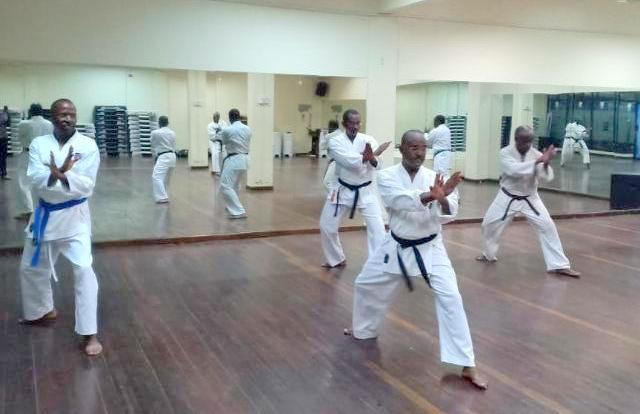 Vision Karate Club, Mombasa Road where Sensei David Mulwa trains self defense classes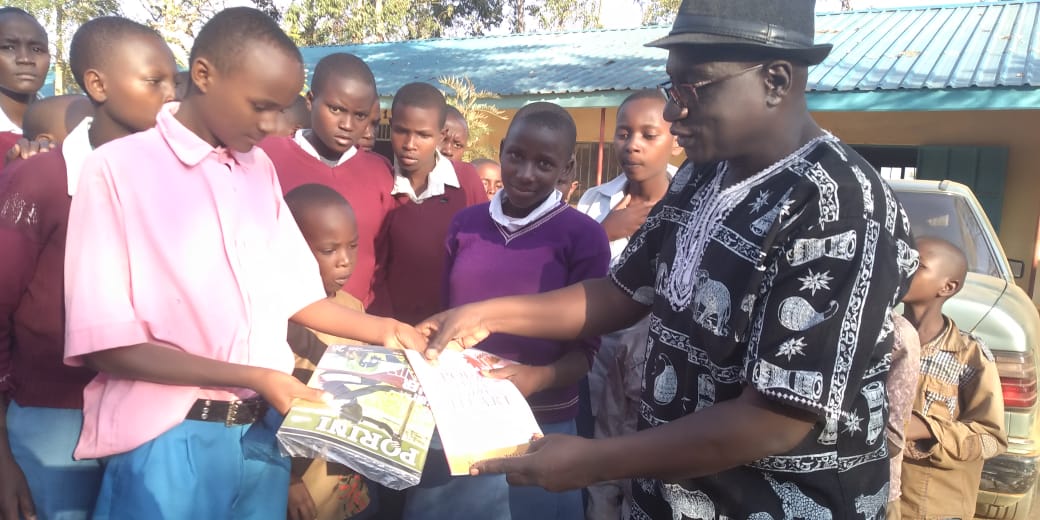 Our two top students from
Kithunguini Primary Schoo
l, Machakos County, will be in attendance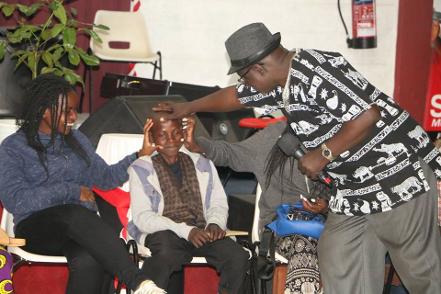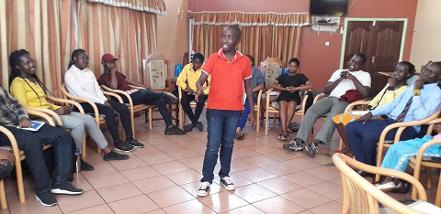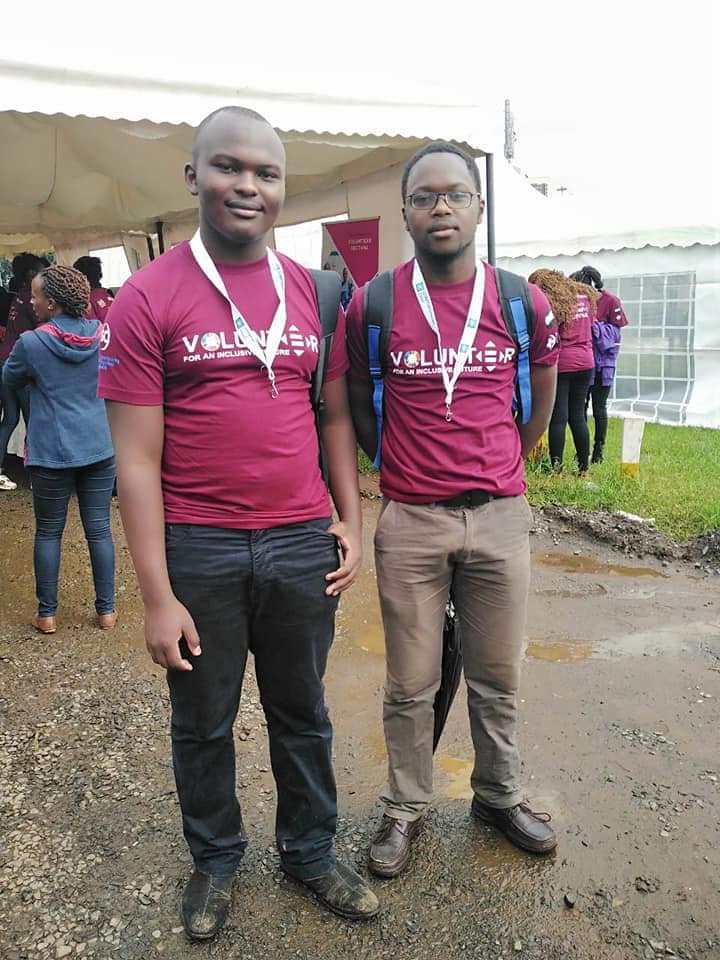 Alliance High School, AKAD Club mentees
, (Left to right): Crispin Matengo and Newman Kimuhu. Looking like they were locked up and happy to complete KCSE! These will lead the AKAD Peer Mentorship sessions!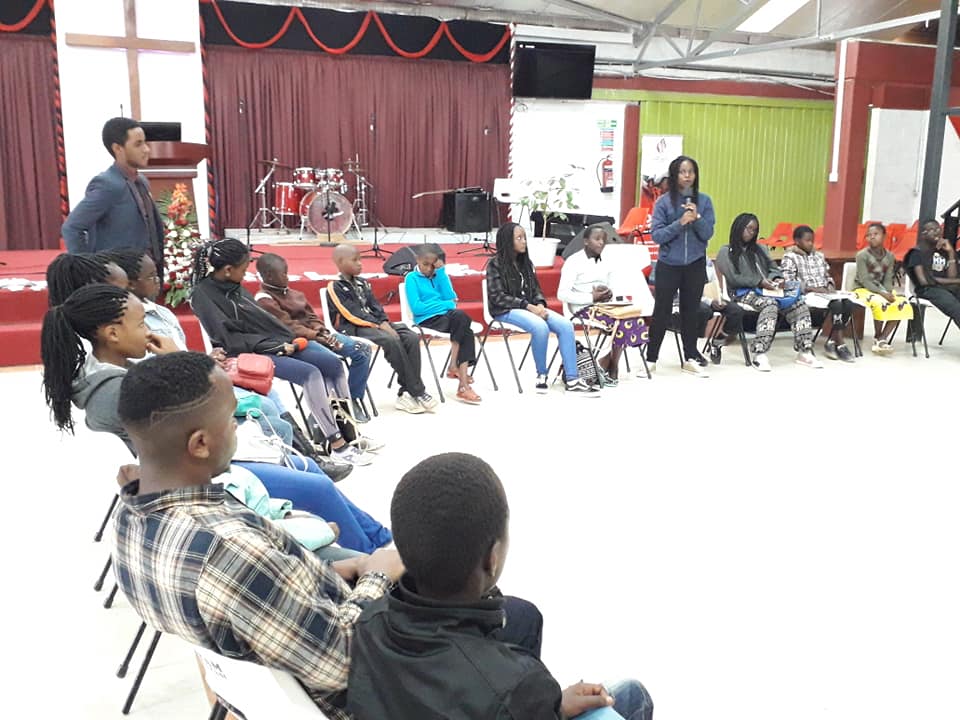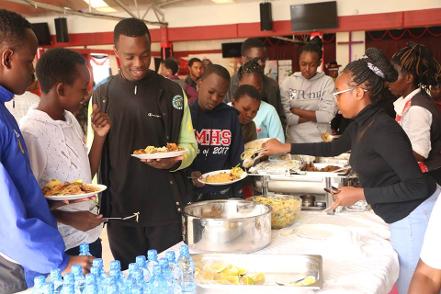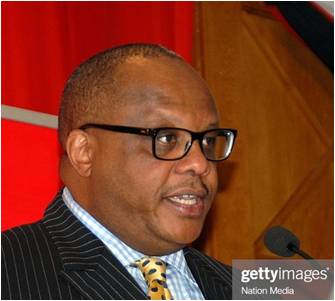 Alex Wainaina Mbugua
Alex is the Executive Chairman and Founder of QED Solutions Ltd. QED is a reseller of cutting edge and niche business management solutions in Kenya and the East Africa region. QED has an impressive portfolio of solutions focusing on eProcurement, Financial Management and Agribusiness that have been successfully implemented in many companies in the region in a wide variety of industries.
Previously, Alex was CFO of Kenya Airways Ltd for 8 years. Prior to that, Alex worked in South Africa first as a BPO consultant with PricewaterhouseCoopers and then as CFO for the largest gold mining company at the time, AngloGold Ashanti. In all his roles, Alex was keen to learn more about improving businesses processes and outcomes with technology.
Alex in as Harvard Alumnus having obtained his Advanced Management Program (AMP) certification from Harvard Business School in 2012. Alex also graduated in 2002 with a joint MBA from NYU and Wits Business School of South Africa. Alex is also a Certified Public Accountant (CPA) having attained his CPA certification in 1989 while working for his first employer KPMG in Nairobi Kenya.
QED value adding services include consulting, training, due diligence and procurement audits. www.qedsolutions.co.ke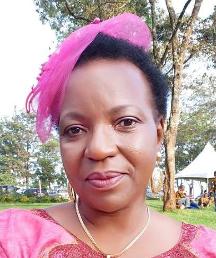 Agiso Odhuno
Agiso is a competent manager with 31 years of experience in management, strategic planning and programming within the East and southern Africa region.
She has worked with USAID bi-lateral health teams to reinforce their oversight, technical direction, and implementation of strategies and interventions, in order to strengthen their business capacity in HIV/AIDS prevention services. This includes support for leadership development, mentoring and introducing sound systems for financial and human resources management.
Agiso has excellent written and oral, multi-lingual communication skills; working experience with international development organizations such as GIZ, EU, USAID, OSI, UN-Women. She has skills in fund-raising and partnership development; training in program design and management and experience in cross-cultural communication.
Agiso holds a Master's degree in Applied Linguistics (Translation, English, French, German) from the Johhannes Guternberg University, Mainz Germany. This is in applied linguistics; text analysis; and research. Specialized in analysis and translation of economic texts. She holds a Bachelor of Arts (French, Public Administration and Diplomacy & International Relations) from the University of Nairobi. She is a Certified Life Coach, with a Higher National Diploma in Counseling Psychology from the Kenya Institute of Professional Counselling (training in interpersonal relations, communication and counseling for HIV/AIDS, Leadership Development). Agiso is fluent in written and spoken English, French and German, Kiswahili, Luhyia, Dholuo with a working knowledge: Spanish (Pitmans Certificate of Elementary Spanish) and Setswana (Southern Africa).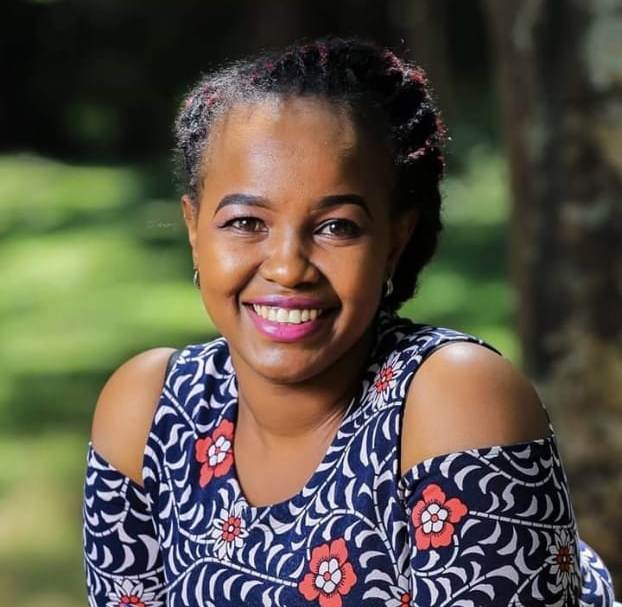 Jennifer Musyoki
Jennifer Musyoki is a Civil Engineer with proven work experience of nearly 10 years in the water sector.
She has been involved in the planning and design of urban and rural water and sanitation facilities as well as supporting national and county government in formulation and implementing water and sanitation policies, strategies and plans. Jennifer is passionate about supporting national and county governments and water sector institutions to deliver on their mandate and mission contributing to the attainment of the global development agenda.

Jennifer and her mother (also an Engineer) founded Authentic Living International Company Ltd in 2012 to offer advisory services to support governments, institutions and organizations in policy design and implementation, capacity building and development, institutional design and program management. The company also offers one-on-one advisory services to decision makers, managers and individuals to maximize their potential and impact.

Jennifer is a minister of the gospel of Jesus Christ. She is also a life coach and motivational speaker who has a deep desire to see God reveal Himself in the lives of His people. Her calling is to nurture a new breed of leaders, entrepreneurs, innovators and high achievers who God will use to transform their nation and the nations of the world. Jennifer is an author of a book, "Kingdom Living: Living Everyday God's Way", published in December 2016. Kingdom Living is a book written to encourage a people to align every area of their life with the truth of God's word.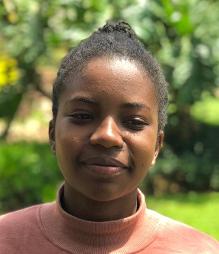 Joan Nekoye
Joan has been admitted to Brown University, a private Ivy league research university in Providence, Rhode Island, USA; founded in the year 1764. Joan will be pursuing a double major in Computer Science and Psychology.
Joan scored an "A" in the 2018 KCSE national examinations, becoming the best student in Western Kenya and among the best nationally in Kenya. She obtained admission to the University of Nairobi to study medicine, as well as being offered a full scholarship to study Computer Science and Informatics at Strathmore University.
Joan is an associate and a scholar of the Equity Group Foundation where she mentors "Wings To Fly" scholars and was an intern with Equity Leadership Program serving as a Customer Relationship Officer for Equity Bank Limited, Ongata Rongai Branch.
Joan is an AKAD Peer Mentor, having joined the AKAD Education Group - Africa as a high school, form 2 mentee at Booker Academy, through the "Mentoring Future Leaders" program with Dr. Vimal Shah and BIDCO Africa Ltd. Mentorship solutions included the "Media Mentorship" with Standard Media Group, through which her AKAD her Peer Mentor is Josphat Lowoi, currently at Duke University, USA; a private research university in Durham, North Carolina, USA founded in year 1838.
Within her Gap Year, Joan has been helping high school students understand the process of pursuing education abroad by offering SAT and ACT training and the College Application process. She is also a part-time tutor in Math and Sciences for students preparing for KCSE examinations.
Within her free time, she advocates for social justice- a topic she has grown to be passionate about- by spreading awareness and highlighting gender equality, mental health, student depression among others. Joan aspires to establish her own startup, where she hopes to create positive social change.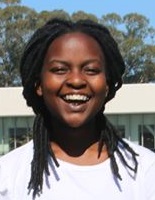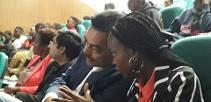 Christie Weche (Peer Mentor)
Christie Weche has just completed her KCSE at Loreto Convent Valley Road, Nairobi, Kenya where she was the Corporal of Administration of the St. John Ambulance Club. She is a Co- Founder of Acumeal, a startup company based in San Francisco, a Leangap 2018 Alumni and a Peer Mentor at the AKAD Education Group – Africa.
At the age of 15 years, Christie attended Leangap, an entrepreneurship summer program based in San Francisco, California, USA. Here she met a team of like-minded passionate high school entrepreneurs from around the world and together co-founded a startup named AcuMeal. The webapp uses revolutionary technologies to create nutritionist-backed meal plans suited to one's nutritional needs, taste preferences, likes and dislikes. She mainly focuses on AcuMeal's Marketing, Sales and Customer Relations.
Christie's interest in law led to her to intern at Chibanda Makgalemele and Co, a law firm in Botswana and Munyao Kayugira and Co. Advocates in Kenya. She was able to gain hands on experience on the ins and outs of being in the legal field.
Christie has been passionate about giving back to the community, as a Brand Ambassador for the Inua Dada Initiative, chaired by Kenya's First Lady, Margaret Kenyatta. This empowers the girl child and she has led in being a Production Assistant for Public Service Announcements (PSA's) that were aired on Citizen TV. She currently is involved in a program with Mirror of Hope C.B.O whereby a team of her passionate schoolmates help to improve the English speaking and writing skills of primary level students, using interactive methods like music, dance and art to impact students.
As a 10 year old at Bellevue Primary School and passionate about the arts, she spearheaded the revival of dormant clubs, such as the Journalism Club. She led the introduction of new extra-curricular activities leading to the school's first participation at the Kenya National Drama and Music Festivals, where they participated in the finals in Meru town. She was recognized for this and shortlisted as top 5 out of 80 candidates for a full-scholarship at the International School of Kenya (ISK).
Christie has been a peer mentor at AKAD Africa since 2015. Through this platform, she has been able to lead sessions in First Aid, Disaster Preparation and Team-Building skills with Corporate organisations that have included BIDCO, Kenya Power and the LEWA Wildlife Conservancy in Isiolo, Kenya.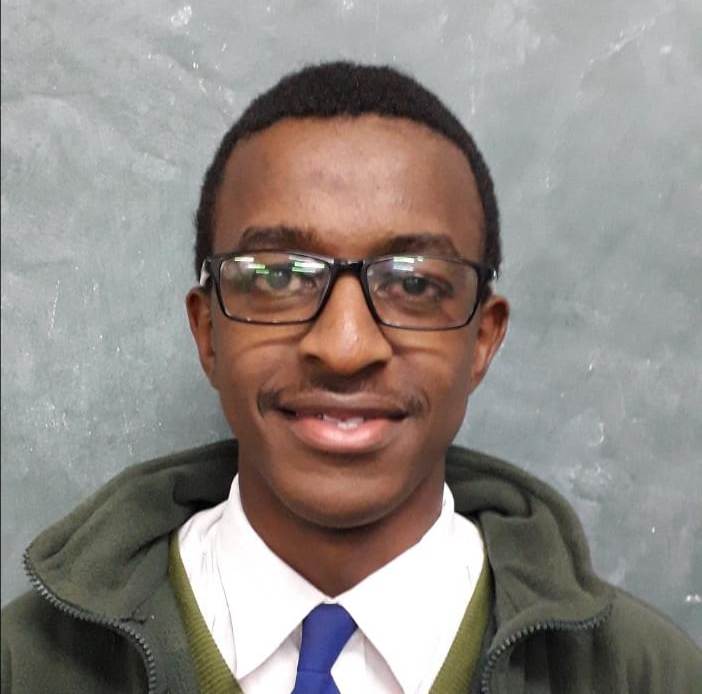 James Riugu
James Ruigu is currently a form four student at The Alliance High School undertaking the KCSE Examinations (November 2019).
He is the Alliance High School AKAD Club President where he leads a group of enthusiastic students in personal development. He is also the Badminton team manager having competed favorably in school games and winning several prizes and gaining certificates. He is also the technical team director, being in charge of school public address systems.
James is a member of the Christian Union committee where he leads students in spiritual growth. He is also the public relations officer of the peace club in the school.He is also a former chapel warden and technical bench member. He was also the school president back in primary school. He is currently working on golfing and personal development, alongside working hard for his grades. James is part of a charity club called Mwangaza which seeks to provide better support to orphans in children homes.
James aspires to be an architect in future, hoping to study in and starting his own firm that will provide solutions in the construction industry, due to his passion in urban development.He is also planning to venture in business. He also plans on forming a community development organization as a way of giving back to society.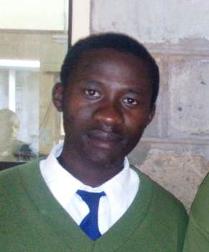 Emmanuel Okorwoit
Emmanuel is a currently a student at Alliance High School, completing his form four and doing the 2019 KCSE examinations.
He is an AKAD Africa associate under training where he has learnt how to build socio-economic capacities that can deliver accelerated problem-solving capabilities.
He has been the handball team vice-captain and the athletics team captain leading both teams up to the county final completions. Through intellectual stimulation he has also been able to salvage the teams that were the most despised in the school. He has also been able to acquire skills of teamwork and team building through working together for a common goal.

He was privileged to attend the PURES programmed in 2016 at State House undergoing reasoning and intelligence skills. Emmanuel also attended the mode mentorship program, a Fintech company in Karen. During this mentorship he was able to acquire skills in strategic leadership, team building and financial management.

Emmanuel strongly desires to study Data Science and Statistics. Through data and information, he desires to be a problem solver by bringing practical solution to areas like climate change and empower the youths to build a powerful society. He desires to a recognized change maker in the more so Africa through social entrepreneurship.

His Goal; to mentor fellow youth to raise a rich SOCIETY; relevant, integral people with character who are honest.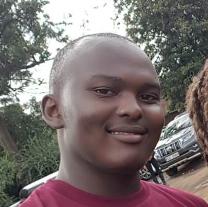 Mantego Crispin Omondi
Crispine is a 2019 KCSE national examinations candidate at Alliance High School and an AKAD Associate and Mentee. We ahve had the privilege of mentoring these youth this year 2019 at Alliance High School with Mercy Kamau, Althea Sifa, Mary Wanjiku, Yuri Coret and Moraa Ataya

Crispine is a dedicated rugby player who led the Alliance High School team to the national's games in years 2018 and 2019. As vice president of the President's award he was able to influence club members to reach the Gold level. He has been a strong member of the school choir and among those who represented the school in nationals in 2016. He was an administrator of the peer-counsellors society and attended the Alliance King's college exchange program in Uganda.

Crispin's community service includes volunteering as a Sunday School teacher in Kikuyu Township, leading at the Maximins children home where they spent a week painting the entire institution while giving encouragement to students. His other work includes clerical work and cleaning up hospitals in his home area in Kisumu.

Crispin has a passion to pursue economics and political science with the future aspirations of being a politician, fighting for the rights of his people and the world at large – and be Kenya's future president.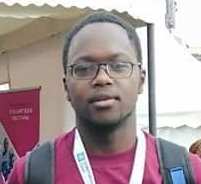 Newman Kimuhu
Newman s a 2019 KCSE national examinations student at the Alliance High School.
For four years, he led as Vice President, Aviation club; Senior Student's representative in the Peer Counsellors committee; Assistant Public Relations Manager in Interact club (sub-group of Rotary club of Karura); Senior Player in the school team (2 years) and Chairman of Library Department, later serving as a prefect in the same.
He is currently participating in the Rotary International year theme and a member of AKAD group while undertaking a short course in business to attain the 21st world skills and the industrial skills.
As Aviation vice president, he helped prepare for a visit to the Join Command Helicopter Centre early in year 2019. He led to Alliance High School wining 1stand 2nd place in the Maktaba Awards in 2017 and 2018 respectively while acting as Chairman, Library committee. As an Interact member, he was acknowledged for the success of the Rotary International Summit held in Nairobi, 2018 at UNEP offices and Sunshine children day held at Jamhuri Gardens, 2019.
Sports: As a rugby player he contributed to making it to the Nationals in years 2018 and 2019, missing the East Africa games with a slight margin. He was recognized for making it to the top 3 student's category at the Alliance classic run 20km.
In August 2018 he was recognized by Centum for supporting and participating in their social welfare day. He is certified as a graduate from the Mo-de Kenya mentorship, trained on the basics of the skills needed in the 21stcentury. He has led 20 young boys in church activities and society awareness - tree planting and cleaning.
He has a passion to becoming a leader and aims at pursuing co-operative management with a major in systems engineering to deal in problem solving. His greatest aspiration is to liberate people's minds from poverty through transformational leadership and self-contextualization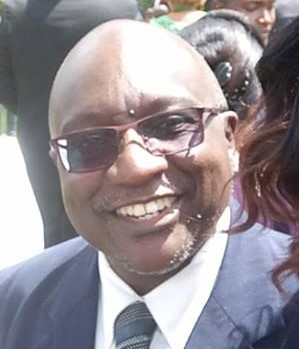 Rev. Dr. Julius Weche
Reverend Dr. Weche is ordained by the Anglican Church of Kenya. He is Founder & CEO of Akad Education Group - Africa, a capacity building, education based, Christian Social Enterprise organisation providing mentorship and value-based leadership training to youth through academic & career success, targeting upper primary, high school and college youth. Over the years, thousands of youth have been reached through this work, in collaboration with schools, universities, churches and supported by philanthropic CSR and individual contributions. Exemplary AKAD youth leaders and programs are regularly featured in the Kenyan national media – press, radio and TV.
Several dozen youth who catch the vision and knowledge of leadership empowerment regularly proceeded to obtain admissions and scholarships to top, world class universities, such as the Ivy League Universities; Harvard, Yale and UPenn Universities. Dr. Weche has twice been invited as a speaker-panelist at Harvard Business School (HBS), Massachusetts Institute of Technology (MIT) in Boston, USA as well as HEC MBA Paris, France. His successful mentorship is seen through thematic, signature programs such as "Mentoring Future Engineers" with Kenya Power and KENGEN, "Mentoring Future Leaders" with Billionaire, Dr. Vimal Shah of Bidco Africa and several other Billion Shilling organisations.
Rev. Dr Weche has been a Business Development Consultant, trainer and MBA lecturer in Corporate Social Responsibility (CSR) at Inoorero University, Executive Director for the Jebii Kilimo Foundation, One Kenya Foundation, Head of Mentorship for Africa 2.0 – Kenya. For 15 years he was Managing Director, Leruo Services (Pty) Ltd. in Botswana, largest supplier of veterinary products to Government of Botswana with ZAR 40 million offer to establish local manufacturing. He has been Continuous Professional Development Manager, Kenya Institute of Management (KIM) and Assistant Complex Manager, Agricultural Development Corporation (ADC) in Galana, Kenya. This work has entailed worldwide travels; through several African countries; South Africa, Botswana, Zambia, Zimbabwe, Kenya, Uganda, Southern Sudan, Nigeria, Ethiopia; internationally from USA, Europe, Middle East, China up to Fiji.
Rev. Dr. Weche is currently a PhD candidate in Leadership & Management. He holds a Master's degree in Business Administration (MBA) from DeMontfort University (UK), Veterinary Medicine degree from the University of Nairobi, with graduate studies in Dispute Resolution (UMass, Boston), Negotiation (PON - Harvard Law School), Governance (NIST), Financial Management (Strayer University, USA) Mediation certificate (MMS, Boston). He is a 1st Dan Sensei in Shotokan, a disciplined sport he has taught for over 30 years.
Details of his mentorship solutions such as the annual "Gap Year" programs are available by clicking here and website www.akadeducationafrica.com – demonstrating his deep seated passion for growing and developing young African leaders through mentorship, training and value adding collaborations. He is a public father to many youths over the last 35 years of ministry in Kenya, Africa and the world. Due to marital challenges, he is the published author of "Conflict and Deception in Relationships and Marriage", published on Amazon.com.
Insights Africa Group
Insights Africa Group is a company registered in Kenya that implements the Truth Cafés/ Clubs (T-Clubs) Mentorship initiative for Spiritual Development, The Greatness DreamBuilder Life Coaching Programs, Inspirational talks for Power and unleashing Giants within).
Insights Africa Group does this through structured open classes in three Campuses namely, Gigiri Campus, Westlands Campus and Karen Campus. Additionally, corporate institutions, school going students and churches have gained unprecedented outcomes as a result of these teachings and the Purpose Driven Career assessments and Mentorship for spiritual development.